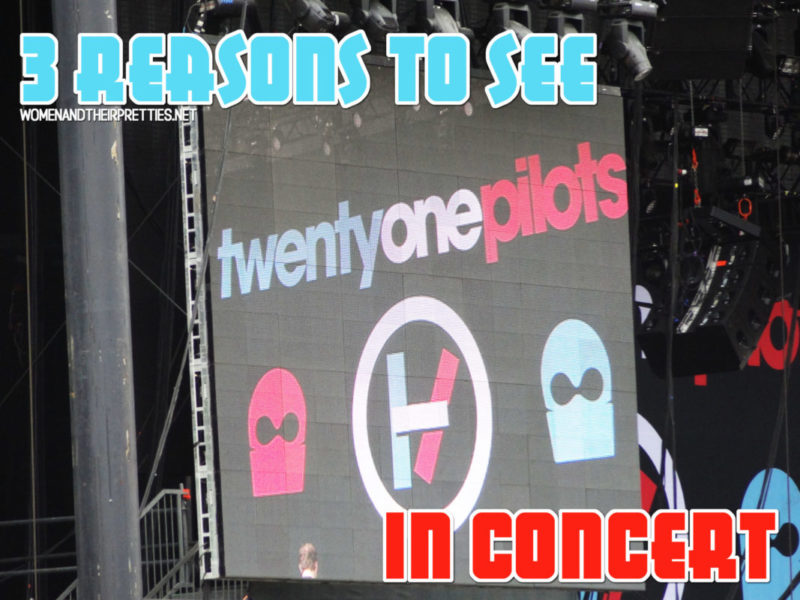 This post contains affiliate links.
As many of you know, I love music festivals. Every year I attend at least one music festival. The past two years I've attended a local Rock festival called Earthday Birthday. For the two years before that, I flew to Delaware to attend the 3 day music festival, the Firefly Music Festival. The best thing about festivals is that you get introduced to bands that you've never heard of before, along with the big bands that brought you to the festival in the first place. In 2014, we went to Firefly to see see Outkast, Foo Fighters, and Third Eye Blind. We always make it a point to see as many bands as we can while we are there. Typically the additional bands are pretty good – no spectacular and not terrible. But when Twenty One Pilots opened for Third Eye Blind, we instantly became new fans!

They know how to hype an audience
Let me start by saying that Third Eye Blind should have opened for Twenty One Pilots because those guys seriously put Third Eye Blind to shame! They came hit the stage with so much energy that you couldn't help but to jump and shout as they performed. Twenty One Pilots aren't just singers – they are performers. They put on a show like I'd never seen before. The lead singer literally stood on the audience and banged on a drum. He literally performed on top of a piano. These guys performed with masks on. They made the audience get on eachothers shoulders even as the bouncers and security yelled at us to get down. These guys turned a relaxing 4:00 evening into a wild, intense, sweat-ridden night.. Seriously, see them in concert if they ever make it to a city near you!


Its a two man band
What you may not know, is that this is a two-man band. There's the lead singer and a drummer. These guys do much more than sing and play a drum set though. You can find them rocking out on a piano, ukulele, and a few other off the wall intruments. It's quite interesting to see these two scrawny guys rock a crowd like an average size band would.

Their music is powerful
What makes this band really memorable is their music. They have power in their words. Their lyrics make you feel something and that's not something you can say about every band. Their music was written with feelings. It was written to let out emotions, not to please anyone. You can tell by every lyric – my favorite being "Car Radio". That song makes me feel so emotional every time I listen to it. It's usually the song that I listen to when I workout or when I need to relieve stress. If that song doesn't make you feel something then, "Blurry Face" will. Also, their music is strange and unordinary. It's not what you hear everyday. They are truly a remarkable and unique band.
I hope that these are enough reasons for you to attend a Twenty One Pilots concert. I promise that it's worth every blood, sweat, and tears – trust me, there will be plenty of those. It will be a concert that you'll remember forever. It's been 2 years and I'm still raving about it. As for the Firefly Music Festival, think twice before attending (more on that later).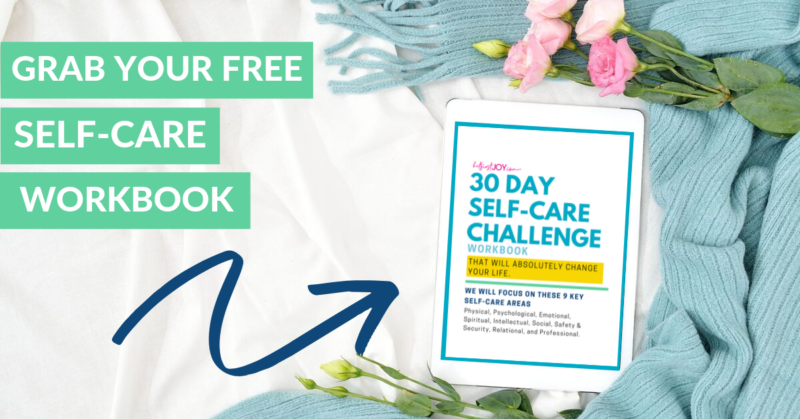 DISCLOSURE
As an Amazon Associate I earn from qualifying purchases. This post may contain affiliate links and/or promotional products, all opinions expressed are that of But First, Joy only. Read my full disclosure.