Many of us think of Ulta Beauty as a place for women. Probably because women are known to walk into Ulta and mysteriously disappear for hours upon hours. I personally avoid Ulta unless I have hours to spare and money to spend because I'm like a kid in a candy store with their endless amounts of makeup and beauty supplies. Something that a lot of us fail to realize is that Ulta has an incredible selection of men's products. If you good quality products for men, then Ulta is a great choice! My boyfriend and I have compiled a list of the best men's products at Ulta, for your shopping convenience.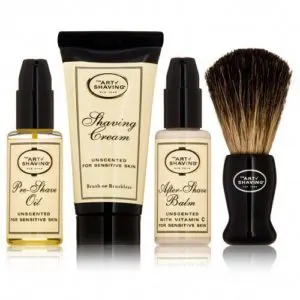 The Art of Shaving The 4 Elements of the Perfect Shave Unscented Mid-Size Kit, $60
The Art of Shaving Unscented The 4 Elements of the Perfect Shave Kit offers the 4 Elements of the Perfect Shave in a smaller size, perfect for gifting and travel as it meets TSA guidelines. Along with the right shaving implement, you are ready to Prepare, Lather up!, Shave and Moisturize. The 4 Elements of The Perfect Shave provides optimal shaving results while helping against ingrown hairs, razor burn, and nicks & cuts.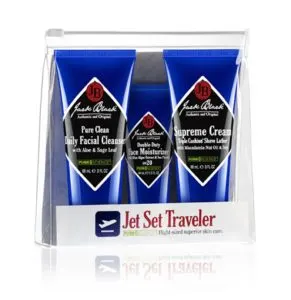 Jack Black PureScience Jet Set Traveler, $25
Take Jack Black on-the-go with the newly updated Jet Set Traveler. Containing three skin essentials with PureScience technology, this set offers a skin care and shaving regimen, free from parabens, sulfates, colorants and synthetic fragrance. Pure Clean Daily Facial Cleanser, Supreme Cream Triple Cushion Shave Lather and Double-Duty Face Moisturizer SPF 20 – all you need, in generous travel sizes, to cleanse, shave, moisturize and protect your skin while you are away from home. Contains TSA approved sizes.The PureScience formula locks in nature's best – using healing botanicals, vitamins and certified organic ingredients, and formulated without parabens, sulfates, synthetic fragrance or colorants. Cruelty-free, vegan and dermatologist tested.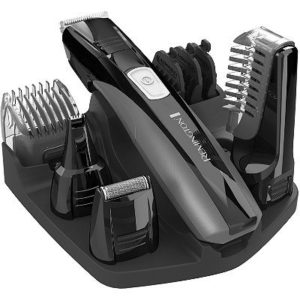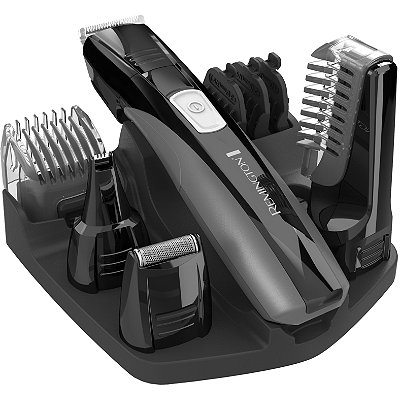 Remington Head to Toe Men's Grooming Kit, $34.99
Remington's Lithium Power Series Head-To-Toe Men's Grooming Kit puts all your grooming needs together into a single package. The self-sharpening, surgical steel blades are strong and long-lasting, delivering precision and comfort. The fully washable attachment set, including a vertical body hair trimming attachment, enables you to trim, detail, or shave any unwanted hair. Plus, the rechargeable, lithium battery provides 60 minutes of cordless runtime.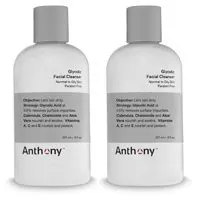 Anthony Glycolic Facial Cleanser Duo, $39
Anthony Glycolic Cleanser Duo features 2 full size Glycolic Cleansers for a value price!Anthony Glycolic Facial Cleanser deep cleans without stripping the skin, exfoliating and controlling breakouts. Glycolic Acid at 4.9% removes surface impurities while calendula, chamomile, and aloe vera nourish and soothe.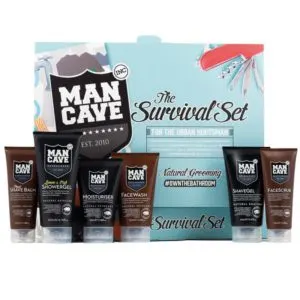 Mancave Survival Set, $59.50
Mancave's Lemon & Oak Shower Gel (6.76 oz) uplifts, invigorates and stimulates. The Willow Bark Face Wash (4.22 oz) refreshes and deeply-cleanses without over-drying. The Face Scrub with Olive Stone (3.38 oz) exfoliates skin and reduces blocked pores, blackheads and ingrown hairs. ManCave's innovative natural Face Moisturizer (3.38 oz) is enriched with bioactives to create a soothing and easily absorbed formula that helps firm skin and leaves a smooth shine-free finish. The Post Shave Balm with Aloe Vera (3.38 oz) soothes and repairs skin. The Shave Gel (5.07 oz) softens your beard while preparing skin for a close and comfortable shave.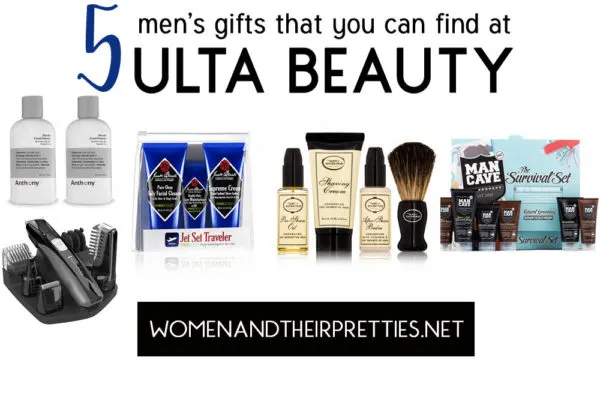 This is just a small list compared to the hundreds of men's care products that you can get at Ulta.com or in-stores. Some products can only be purchased online, so be sure to check out the website before visiting the store!