TerraCycle upcycles and recycles traditionally non – recyclable waste (including drink pouches, chip bags, tooth brushes and many more) into a large variety of consumer products. These products keep waste out of our landfills and contribute to a cleaner world. TerraCycle products are available at a wide range of major retailers from Wal-Mart to Target as well as online.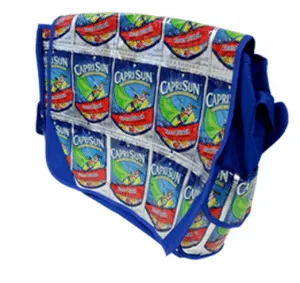 If you want something unique and fun to send your children to school with this year then look no further than TerraCycle. Not only will you feel comfortable and proud after purchasing from them, your child will love how cool their products are. I have to specifically mention the TerraCycle messenger bags that are made out of Capri Sun pouches! First of all, all kids love Capri Sun so it's already a WIN in that aspect. Secondly, these messenger bags are really well made. You'd think that you couldn't do much with those pouches, but Terracycle has managed to make good quality messenger bags and pencil cases with them.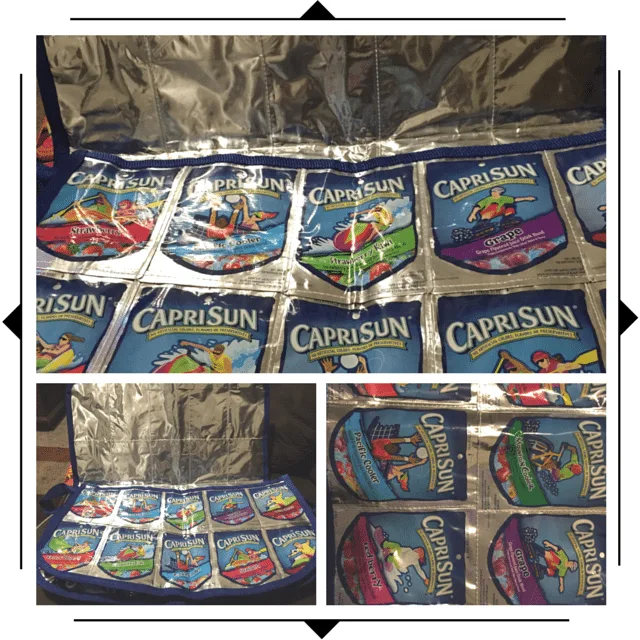 The stitching on the bags is very well done. There's no loose threading or any uneven stitching. The design of the bag is nice too. I love that they took the time to make sure that no two Capri Sun flavors were next to each other. This bag is quite large, so I think it would be very nice for middle school and high school kids, as they have so many books to carry. The shoulder strap is a simple one, but it is adjustable. I think one with padding would be much better for kids to carry. Other than the stylish and fun look of the bag, I think the durability is what really stands out. You can expect this to last the entire school year! Since the design is so unique, it's perfect for boys or girls!
Purchase the Capri Sun Drink Pouch Messenger Bag
Connect with TerraCycle: Facebook / Twitter