This post in sponsored by Amwell. The doctor visit is real and my opinions are real.
I think we can all agree that we hate going to the doctor. There's not enough time to visit a doctor every time we need to. Sometimes you wish that you could get help from home. Every time I am sick I think about how nice it would be if a doctor would come to me. Being in a car while you're sick is not fun. It's even worse for the kids. Dragging them to a doctor is more work than it's worth. With the way technology has advanced, it's no surprise that companies like Amwell are offering visits via phone calls and video chats.
Before I tell you all about our Amwell visit, I want to give you a bit of information about Amwell, why I recommend it, and how it stands out among its competitors. 
Amwell is created by doctors and you will speak with certified doctors every time you call.
It's the first telehealth service awarded accreditation by The American Telemedicine Association.
The first telehealth platform to integrate with Apple's Health App, which is pretty cool if you ask me.
It's the only service that allows you to select the doctor you want to see for an on-demand visit. Most of them choose a doctor for you
It's affordable – $49 per visit.
It's convenient. If you want a quick service, don't have transportation to a doctor's office, or you aren't up for leaving your house, just give them a call from the comfort of your own home.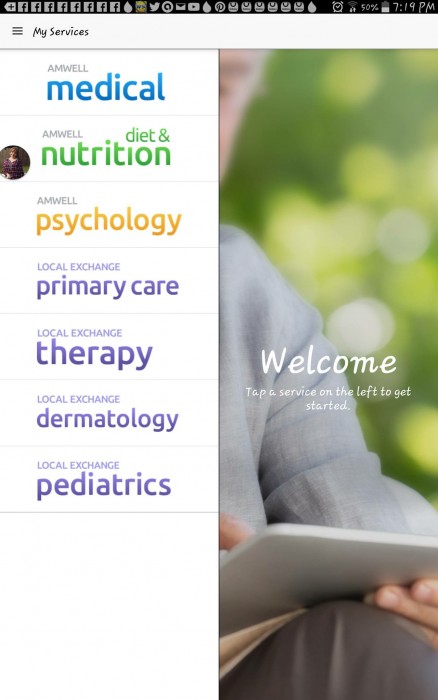 Okay, so I had a friend visiting who is currently struggling with weight loss. I told her all about Amwell and she decided to visit with a nutritionist while I took notes. It took a few days for us to actually find someone available. It seemed each time we checked that the nutritionists and the therapists weren't available. Today we were finally able to connect with Registered Dietitian, Cristina Cavanaugh. My friend basically explained that she's been struggling with meal planning and with resisting sweets.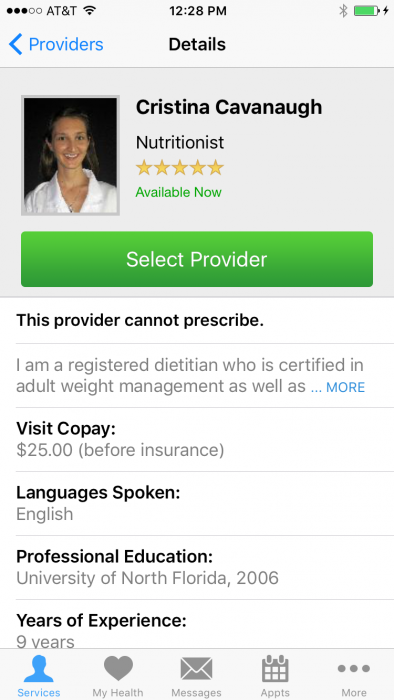 After gathering all of the personal information she needed, Dr. Cavanaugh gave my friend some incredibly easy and healthy snack alternatives to help conquer her sweet tooth. One idea she gave was to eat peanut butter on graham crackers. That was an idea that we would have never thoughs of ourselves. She gave her about 5 great snack ideas during the video call.
Another recommendation was to manage your portions appropriately. She suggested the "Healthy Plate" technique. This is where you fill half of your plate with healthy vegetables, a quarter of your plate with clean protein, and a quarter with complex carbohydrates, like wheat pasta, wheat rice, etc. She also recommended to eat snacks with high protein and high fiber because they keep you full longer.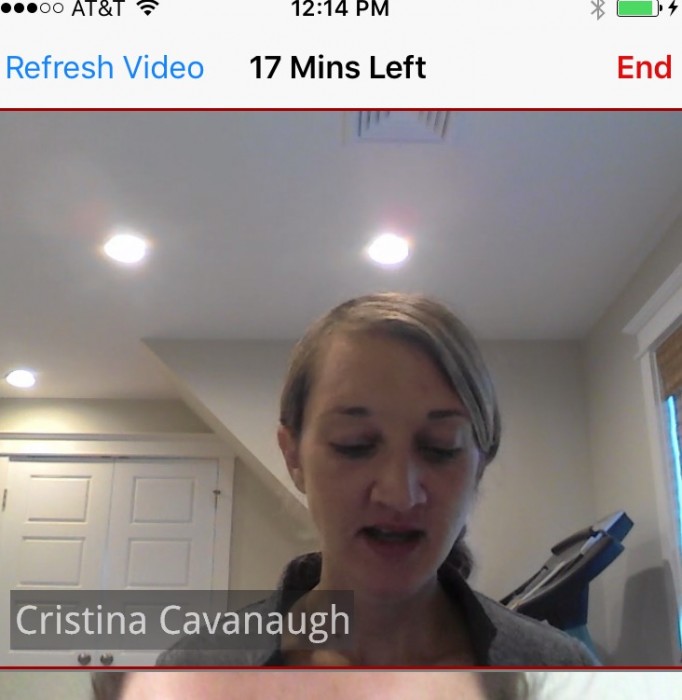 The call was 20 minutes long and the dietitian taught my friend a lot! She definitely knew her stuff. She was very sweet, too. The experience was very pleasant. She even followed the call with an email that included a customized meal plan for my friend, the conversation wrap up, and a list of healthy snack ideas.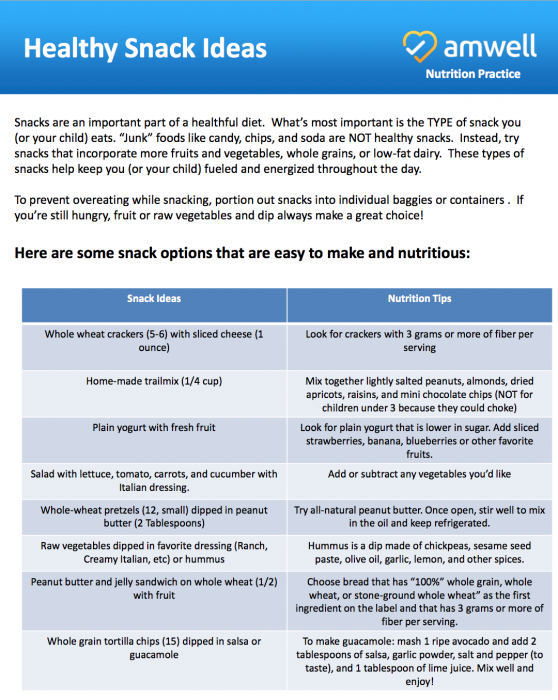 This experience was definitely better than I could have ever expected. We trusted the Nutritionist because she was very helpful and there wasn't a question that she did not have answer for. It took a few tries to find someone that was available for a call, but it was worth the wait. The video chat was very clear, too. We definitely ended the call saying that Amwell is a service that we will definitely use again! 
Sign up using the code

BEWELL20

to get your first visit for only $1
#MomsLoveAmwell
This post in sponsored by Amwell. The doctor visit is real and my opinions are real.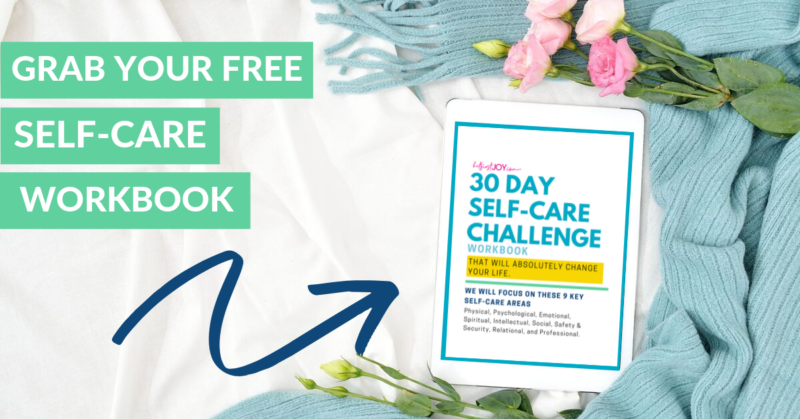 DISCLOSURE
This post may contain affiliate links and/or promotional products, all opinions expressed are that of But First, Joy only. Read my full disclosure.