Music. It's what makes me thrive. Music feeds my mind, body, and soul in a way that nothing else can. The only thing that comes close is television and movies, hence why I'm an entertainment blogger and why I have a Bachelor's degree in music production – it's kinda my thing. Literally, as I speak, I have the TV paused while I listen to a new track. It's my life. That's why I lost my mind when I found about HBO's new series that was all about sex, drugs, and rock & roll!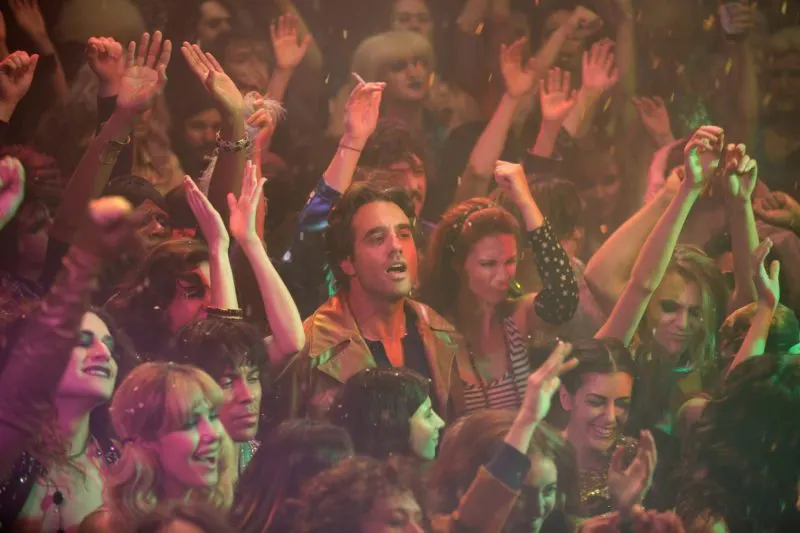 First of all, Vinyl has an incredible cast! It's packed full of talented actors! These actors will pull you into the 70's and have you dreaming of being in the music scene. You can't turn on this show expecting to watch only one episode – oh no – you need to grab some snacks, a comfortable blanket, and allot a few hours because you're going to be a binge-watching, music-loving fool. The series is really intriguing. It gives you a real look into the music scene that we don't always get to see.
HBO's VINYL Series Gieaway
VINYL: THE COMPLETE FIRST SEASON
Now available on Digital HD, Blu-ray, and DVD
Vinyl, created by Golden Globe winner and Emmy® nominee Mick Jagger (Mr. Dynamite: The Rise of James Brown), Academy Award® winner and Emmy® winner Martin Scorsese (The Departed, Boardwalk Empire) and acclaimed author Rich Cohen and Academy Award® nominee and multiple Emmy® winner Terence Winter (Boardwalk Empire), is set to make its Home Entertainment debut on Digital HD on May 23, 2016 and on Blu-ray with Digital HD and DVD with Digital HD June 7, 2016. Regarded as "the first new must-see series of 2016" (New York Magazine) and "crazy brilliant" (San Francisco Chronicle), the hit new drama series explores the drug- and sex-fueled music business of the 1970s New York at the dawn of punk, disco and hip-hop. Vinyl: The Complete First Season includes 'Making Vinyl: Recreating the 70s' featurette and Inside the Episode briefs. Exclusive to DVD and Blu-ray are audio commentaries by Terence Winter, Bobby Cannavale, Olivia Wilde, and where available, the Digital HD will include 'Behind the Groove' pieces.
Richie Finestra (Bobby Cannavale, two-time Emmy® winner, Boardwalk Empire), the founder and president of American Century Records, is trying to save his company and soul without destroying everyone in his path. With his passion for music and discovering talent gone by the wayside, and American Century on the precipice of being sold, he has a life-altering event that reignites his love of music, but severely damages his personal life. The drama features an amazing all-star cast including SAG Award nominee Olivia Wilde (Doll and Em), and multiple Emmy® winner Ray Romano (Everybody Loves Raymond). Scorsese, Jagger and Winter executive produce along with Victoria Pearman, Rick Yorn, Emma Tillinger Koskoff, John Melfi, Allen Coulter and George Mastras. Executive music producer, Mick Jagger. Winter serves as showrunner.