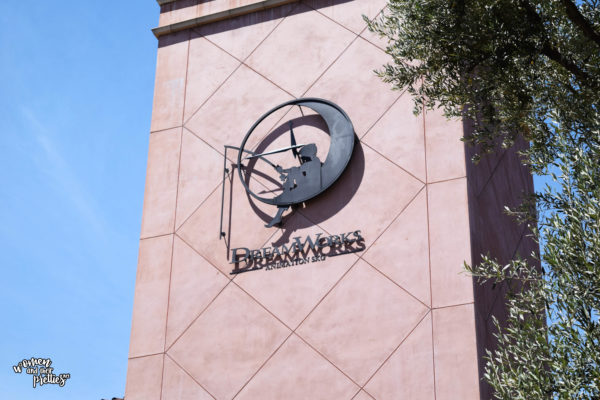 Travel and accommodations were provided by DreamWorks Animation.
If you're following me on social media then you may have seen that I flew to DreamWorks Animation in California for an incredible Voltron: Legendary Defender press event. This was my first time visiting DreamWorks, so I didn't know what to expect. Although, I'd heard great things from some of my fellow bloggers. Either way, I was beyond excited to get a behind-the-scenes look at the making of Voltron. DreamWorks sure did spoil us! They had an itinerary full of events like no other. I've been dying to tell you all about my Voltron DreamWorks Experience!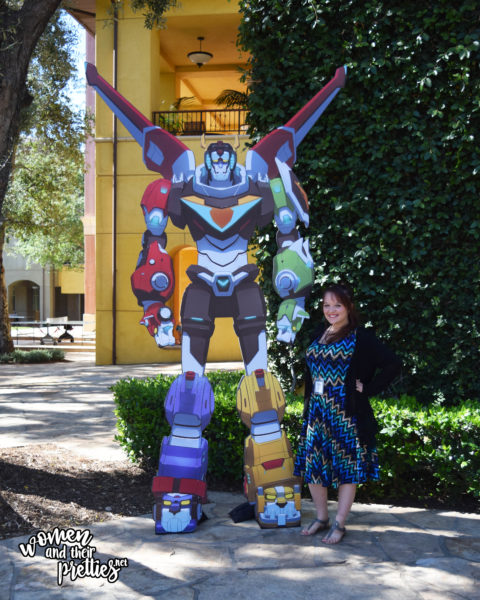 Our day started with a nice breakfast at DreamWorks. The set up was absolutely gorgeous. This was our time to mingle with other bloggers, take photos with Voltron, and get some photos with a couple of other characters. Seriously, how could you not feel like a kid again when you have characters, like Toothless from How to Drain Your Dragon, running around?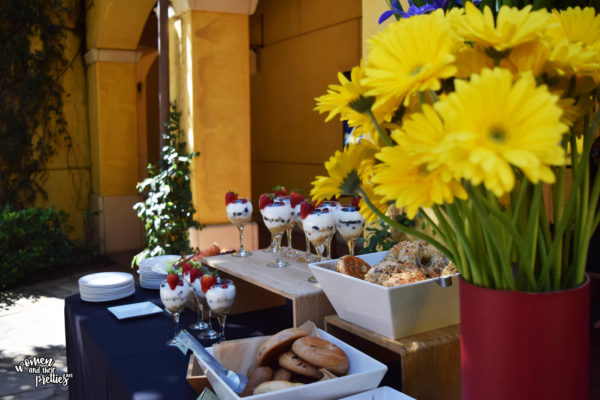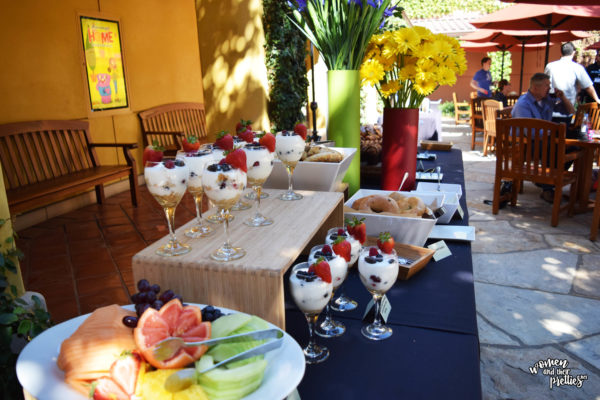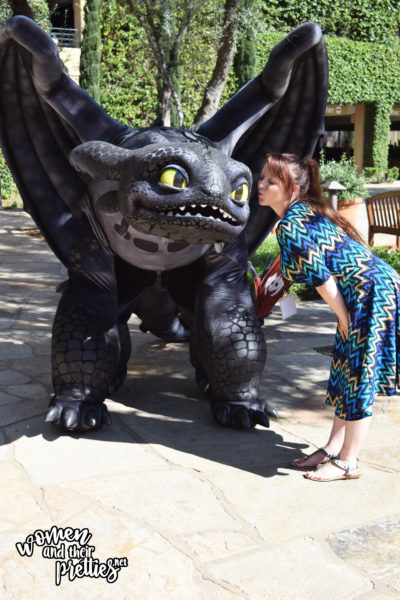 After breakfast, we walked to the DreamWorks Animation screening theater. We were greeted by Kelly Kulchak, the Head of Current Programming. She gave us a quick welcome and told us about her excitement for the Voltron: Legendary Defender series coming to Netflix soon.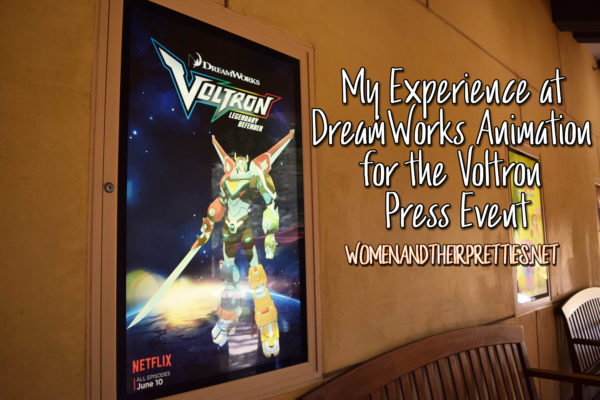 We were lucky enough to see an advanced screening of the first three episodes! How cool is that? I will tell you all about the show in my upcoming "4 Reasons to binge watch Voltron: Legendary Defender on Netflix Now" post! Yes, it's binge-worthy! Immediately after the screening, we were surprised with a 15 minute Q&A with the Producers, Joaquim Dos Santos and Lauren Montgomery. We learned all about their deep love for the original, Voltron, their vision for this one, and so much more. I will give you all of the details on that soon, as well!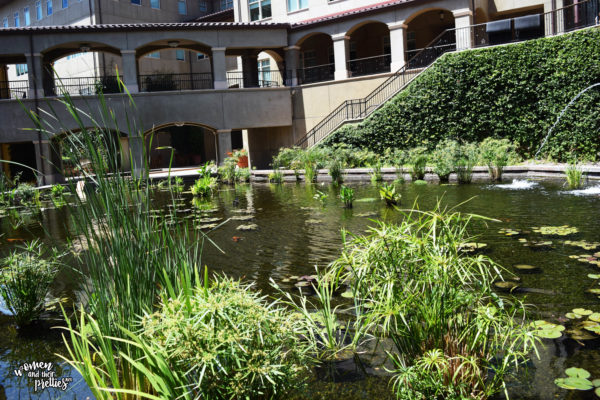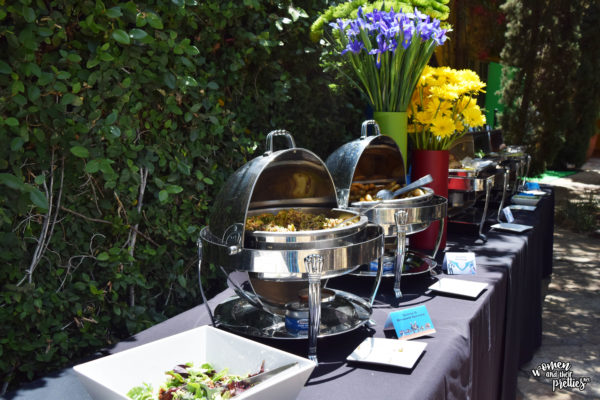 Next, we went to a beautiful DreamWorks Animation Television Voltron themed lunch at the DreamWorks Lagoon. My goodness it was breathtaking! Sitting by the lagoon, with a nice breeze, delicious food, incredible bloggers, our fun DreamWorks hosts and a colorful candy bar. How did I get so lucky? It was a day that I will remember forever!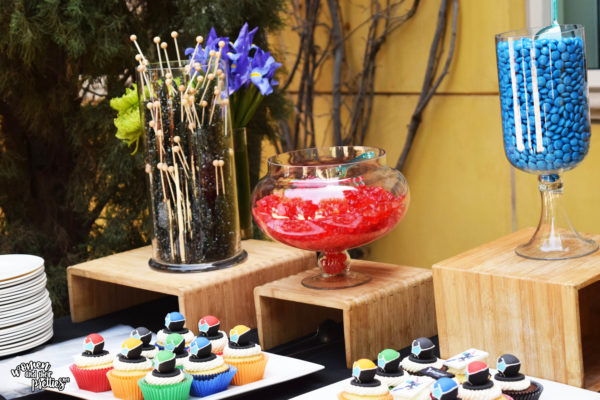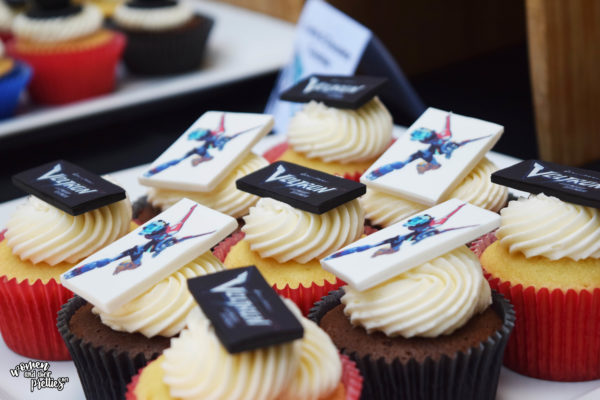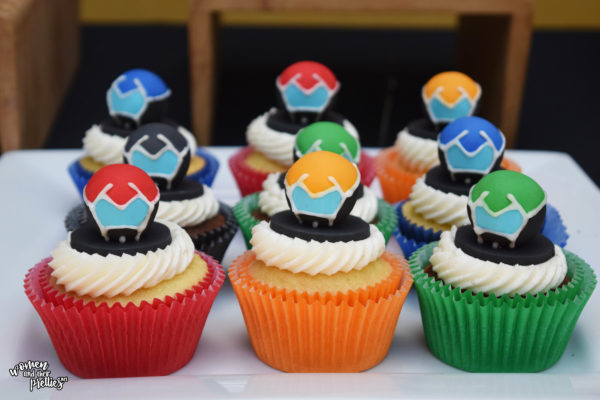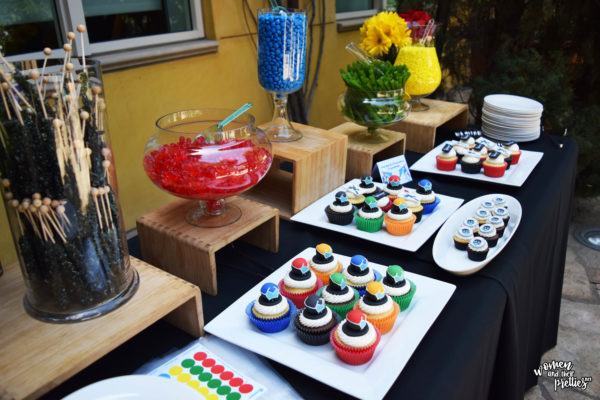 During the Voltron lunch, we got to take some fun pictures in front of a green screen with Voltron himself. I fist-bumped him because him and I are cool like that. haha.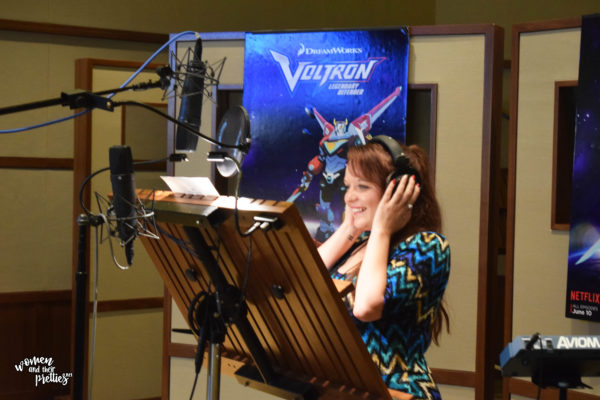 Next, we were split into groups based on the color on our name tag. I was the blue group and had the two best DreamWorks hosts leading us to each activity. Our first activity was a Voltron recording session in an actual studio. This gave me butterflies and made me feel right at home, since I have a degree in Music Production. We got to chat to go into the studio and do a Voltron voiceover. Let me just say that it's not as easy as it looks. I accidentally forgot my first line, haha! You have to really focus, while listening to the voices, waiting for your cue, and reading your lines properly. It was so much fun though and an experience that I've always longed for. Watch my voiceover performance below. I'm basically a pro.
Our next stop was to the round table interviews with the Voltron voice cast!
We interviewed Tyler Labine (Hunk), Josh Keaton (Shiro), Rhys Darby (Coran), and Kimberly Brooks (Princess Allura)
. This team of actors is so personable, entertaining, passionate, and fun! I'd have to say that this was the highlight of our Voltron event!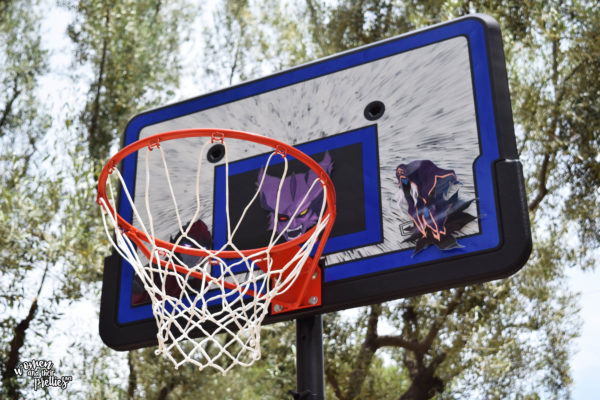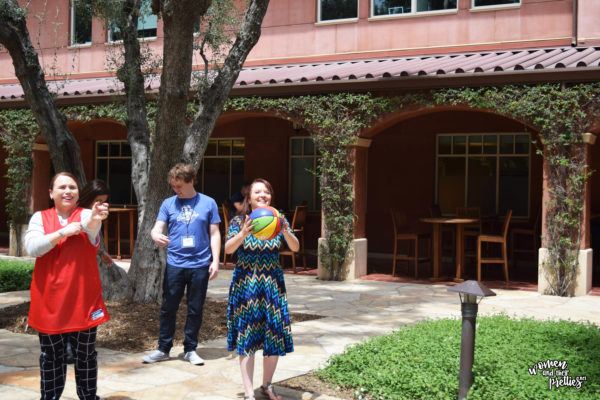 Our Voltron experience ended with a HORSE Voltron basketball game. It was pretty fun. Well, as fun as it could be for a group that is really terrible at basketball! Some of us snuck away to the DreamWorks gift shop to snag a few things while we were there. I must say, their gift shop is small, but is my favorite! I got a lot of swag for $22 – a DreamWorks mason jar, a Home mug, 2 ink pens, and a DreamWorks pin.
The super fun voltron portion of our day was over. We were off to get a sneak peek of Home: Adventures with Tip & Oh! You can look forward to reading all about that next month.
Watch Voltron Legendery Defender on Netflix beginning June 10, 2016
The universe's greatest protector will rise again in the all-new series DREAMWORKS VOLTRON LEGENDARY DEFENDER, premiering June 10, exclusively on Netflix. Witness the rebirth of the legend with this ambitious reimagining of the fan-favorite science-fiction saga, promising galaxies worth of action, comedy, and adventure, as good battles evil in an intergalactic war ten thousand years in the making. These series will launch with an hour-long origin story called "The Rise of Voltron," and will be followed by 10 episodes.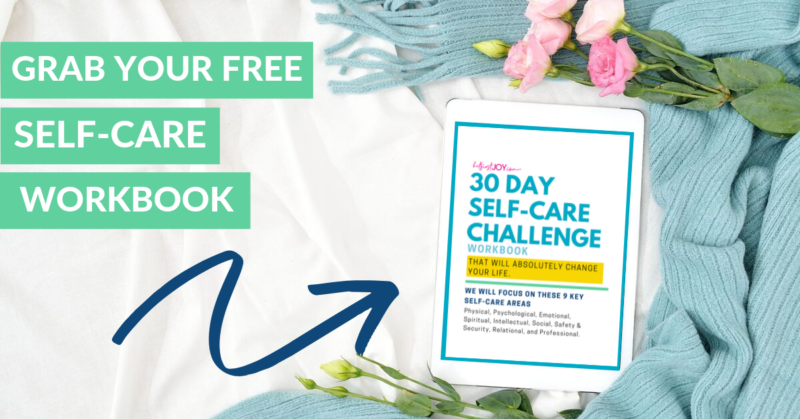 DISCLOSURE
This post may contain affiliate links and/or promotional products, all opinions expressed are that of But First, Joy only. Read my full disclosure.