Travel and accommodations were provided by DreamWorks Animation.
I'll be honest – I didn't grow up watching Voltron. It isn't because I was a "girly girl" either. I was a tomboy to the fullest. I climbed trees, got dirty, and hung with the boys. My favorite hobby was collection toy cars and slamming pogs. My favorite shows were Teenage Mutant Ninja Turtles, Power Rangers, and WWF wrestling. I grew up in the 90's, if you haven't caught on by now. I just don't remember Voltron as being popular in my home or in my group of friends. As I've grown older, my interests have changed.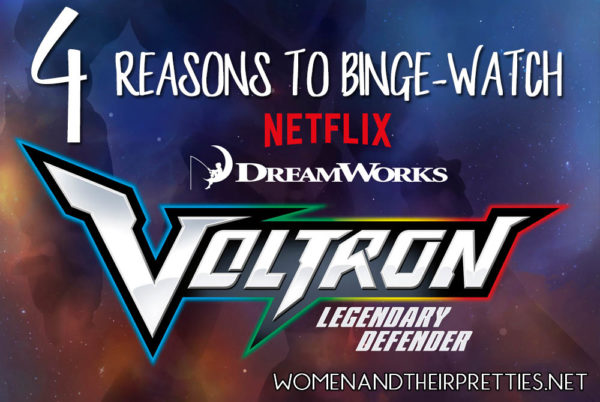 I guess I am a bit of a girly-girl now. I didn't think that I'd be that interested in Voltron because it isn't something that I'd typically find myself watching these days. However, when I heard Voltron described as a mix of Power Rangers and Transformers, I was intrigued. That sounds pretty epic, actually. I must say, the comparison to those two iconic shows is perfect, but Voltron: Legendary Defender is so much more than that. It's exciting, relatable, and quite funny – but most of all – it's binge-worthy and here's why!

Storyline
The storyline is alluring. It pulls you in. I didn't know if I would really be able to get into this "boys" cartoon, but the story is really good. As I sit here, thinking of the little bit of the series that I watched, I am yearning to see more. I feel like I personally know the characters, as if I have watched the show forever. I love that feeling! Without giving too much away, I will say that the story makes sense. It introduces you to each character, so you wouldn't have to be a fan of the original Voltron to understand it. There's a clear distinction between the heroes and the villains. And I promise you will be on the edge of your seats just hoping that the good guys succeed! Do they succeed? I guess you will have to binge-watch to find out asap! Trust me, you don't want to find out something important through a darn social media spoiler.

Comedic Relief
You don't want a cartoon that is too serious. In Voltron: Legendary Defender there is definitely come comedic relief with the characters, Hunk and Coran. The comedy seems to be blended in just enough to give you a few laughs here and there, but not so much that it takes away from the overall feeling of adventure and excitement. I must say, the writers did a great job at making the main jokester, Hunk, very likable. The comedy is smart, yet silly. Overall, it was impressive. I could binge watch this show solely for the comedy from Hunk. I am always wondering what crazy thing he's going to do or say next!

It's Relatable
Rarely are cartoons relatable. A lot of them are just silly and crazy, but not so much something that people can relate to. Since there are a few main characters, I believe that we can all relate to at least one. Each has their own unique personality. The characters are written in a clever manner. The different personality traits of each individual balance the others out, making for the perfect defender of the galaxy! As the story progresses, you'll be dying to know which character you identify with the most.

Perfect for the whole family
Okay, we all know that binge-watching isn't the easiest thing when you have a family. Everyone wants to watch something else. You're fighting over TV time. Sometimes the only thing you're bingeing on is coffee to keep up with the family. That's what I love about Voltron: Legendary Defender. You can watch it with your family. It's something that boys, girls, men, and women everywhere will enjoy. There will be some sort of aspect that's binge-worthy for each of you. Maybe it's the adventure. Could it be the comedy? Maybe you're intrigued by the bravery of these defenders. Or quite possibly, you're dying to see Voltron form one more time. Whatever it is, there's something to be said about a show that leaves you with just enough to keep you wanting more.
BINGE watch Voltron: Legendary Defender on Netflix today!
The universe's greatest protector will rise again in the all-new series DREAMWORKS VOLTRON LEGENDARY DEFENDER, premiering June 10, exclusively on Netflix. Witness the rebirth of the legend with this ambitious reimagining of the fan-favorite science-fiction saga, promising galaxies worth of action, comedy, and adventure, as good battles evil in an intergalactic war ten thousand years in the making. These series will launch with an hour-long origin story called "The Rise of Voltron," and will be followed by 10 episodes.
Free Activity Sheets & Recipes
Clips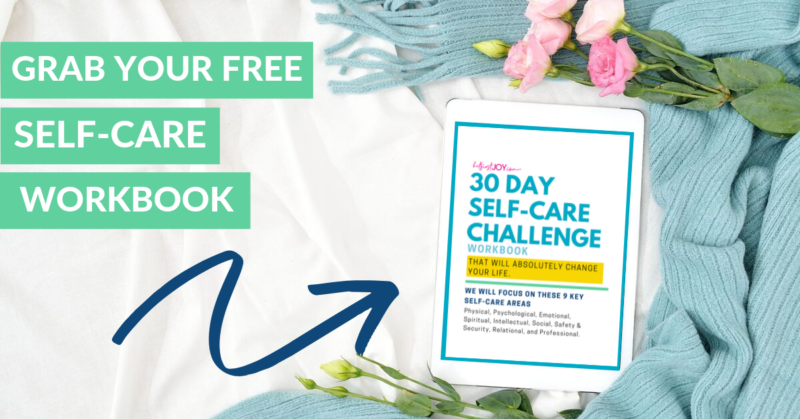 DISCLOSURE
As an Amazon Associate I earn from qualifying purchases. This post may contain affiliate links and/or promotional products, all opinions expressed are that of But First, Joy only. Read my full disclosure.