I was incredibly excited to receive this Sport's bra from Influenster! It is probably the best Voxbox that I have ever received from them. Check out my Unboxing Video & Then take a look at the information below! First, I will begin by telling you about Influenster, so you can get the feel of things 🙂
About Influenster: Influenster is a site where you fill out surveys and write reviews for products that you have tried. The more you share, write, and communicate, the more likely you are to be qualified for a "Vox Box". A Voxbox is a box filled with items that fit into a certain theme, depending on the campaigns Influenster have happening. You qualifications are based not only on your interaction and work, but on your social media numbers and demographics. Some people get Voxboxes every month and others get one every few months. You never really know, but it is completely worth it! They send out beauty, fitness, food items, and even more! Last month influencers got the brand new Keurig 2.0! How awesome is that? You can sign up by heading to Influenster.com or if you leave your email address below, I will send you an invite!
VS Sport Vox Box: The VS Sport Vox Box included 1 VS Sport Bra, 1 pair of VS Crop Pants, and a few coupons for 25% a Victorias Secret Sports Purchase! I have to admit, I was lucky. A lot of the VS Sports bras that people were getting were gray. I was lucky enough to get a pretty, colorful, flowery VS Sports Bra! My crop pants were a solid black. The two go together so well. The sports bra is so comfortable! I put it on right away and it fits PERFECTLY! Victoria's Secret has the very best sports bras. I have 3 sports bras from them already. This one is a different style is just as comfortable as the others. What I love is that it is maximum support which is great for women with larger bra sizes. It's great for working out because it keeps everything in place, it is comfortable, and dries quickly. This sports bra does have hooks in the back, like a bra, so you can adjust it depending on how strenuous your exercise it. The crop pants are just as great! I wear these all the time! I plan to purchase a few more pairs of these because they are incredible. I have worn them while running, walking, and ziplining! They are light, move easily, and dry quickly! Whether  are a Fitness Guru or a Fitness Rookie, this is the workout gear for you!
Take a look at the pictures of me in my workout gear! What ya think?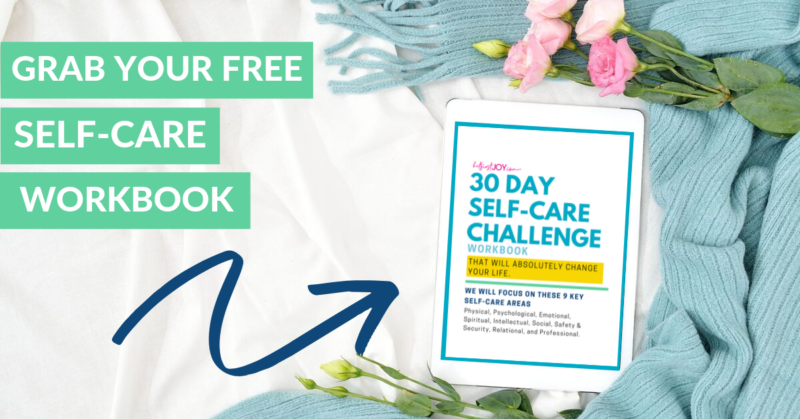 DISCLOSURE
As an Amazon Associate I earn from qualifying purchases. This post may contain affiliate links and/or promotional products, all opinions expressed are that of But First, Joy only. Read my full disclosure.