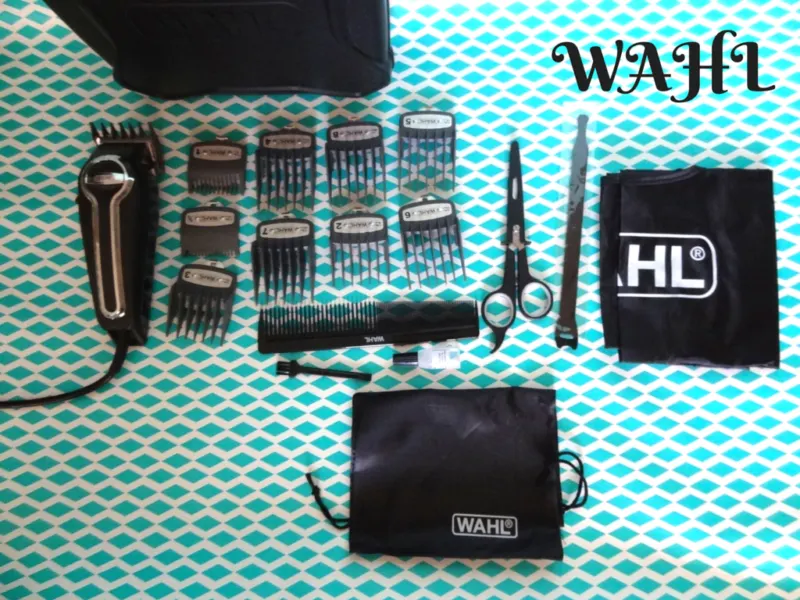 Does your guy cut his hair at home? Do you save money by doing your guy's and your boys' hair at home? If your answer is no, why not? You can save a ton of time, hassle, and money just by trimming hair at home. If you are thinking, "I don't know how to cut hair," then I completely understand your struggle. I felt the same way until I found a trimmer set that makes at-home trimming a breeze!
The WAHL Elite Pro is an high performance haircutting kit that includes everything you will need to become a barber in your own home. The motor is incredibly powerful and durable. It wont give out on your if you use it too much because it was built to last. The blades are the most precise on the market, leaving your guy with a cut that is exactly what he expected (but maybe a little bit better). Don't worry about the blades becoming dull because they are self-sharpening blades. The SECURE-FIT metal clip guide combs make the experience much better and easier. The hair wont get stuck or caught in the combs, so no painful hair pulling. Another cool feature is the taper lever. This allows you to customize the cutting lengths for easy blending and fades. The cord is even heavy duty and thick, so it wont tangle and curl while you are taking care of your fellas.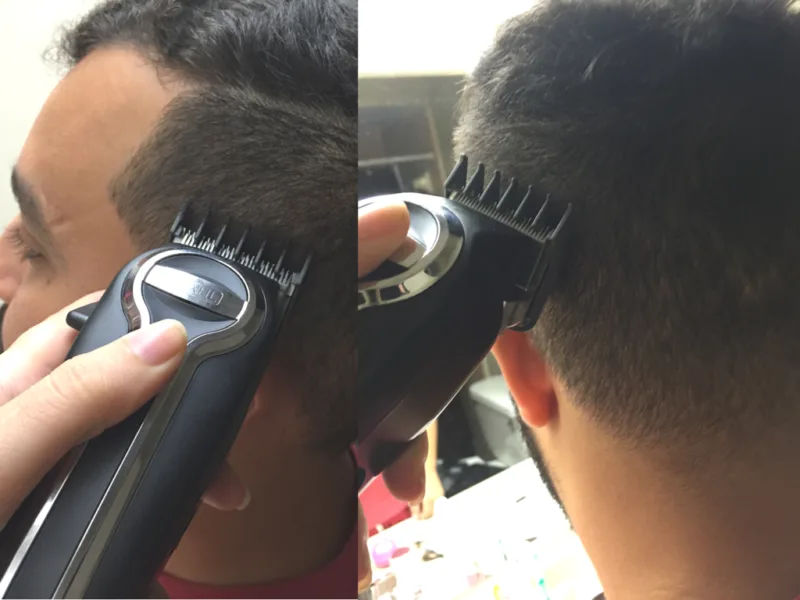 I love the look of this kit. The look alone is eye catching because the case looks like a tool box. This kit comes in a thick plastic carrying case. The trimmer has a beautiful, retro look to it. Just by picking up this trimmer, you know that it's the real deal. It's comfortable to hold and easy to control. You don't ever have to worry about grabbing the wrong blade size either. All of the blades have the blade size printed on them in large bold numbers. The kit really includes everything you need to become your own barber. I couldn't ask for anything more in a haircutting kit!
This kit includes the trimmer, 10 guide combs, a haircutting cape, sheer blade cover, clipper blade cover, cleaning brush, blade oil, sheers, a comb, the storage case, guide comb bag, and cord wrap.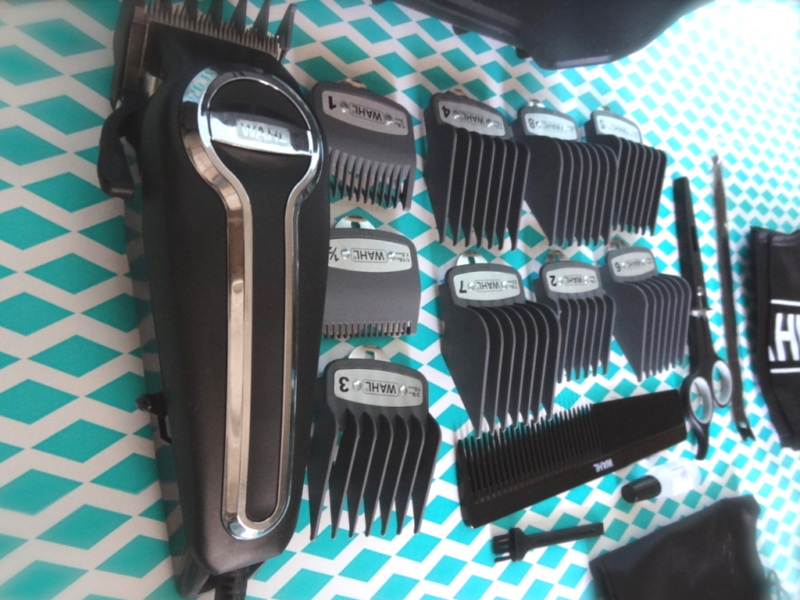 This is an incredible deal and would be a perfect gift for the guys in your life! This is a gift that will last for a very long time. You will never need another haircutting kit after this. This is an investment worth making, especially if you have a house full of boys or a guy that is clean cut.