Sometimes you just want to sit back and enjoy life. Working and tending to everyday routine can be pretty exhausting for most people. If you are anything like me, you don't have the time to go to a spa for a relaxing day. To be honest, most days I would prefer to relax in my own home. I know you are probably thinking that being at home isn't anything like being at a spa. Well, I beg to differ and here is why…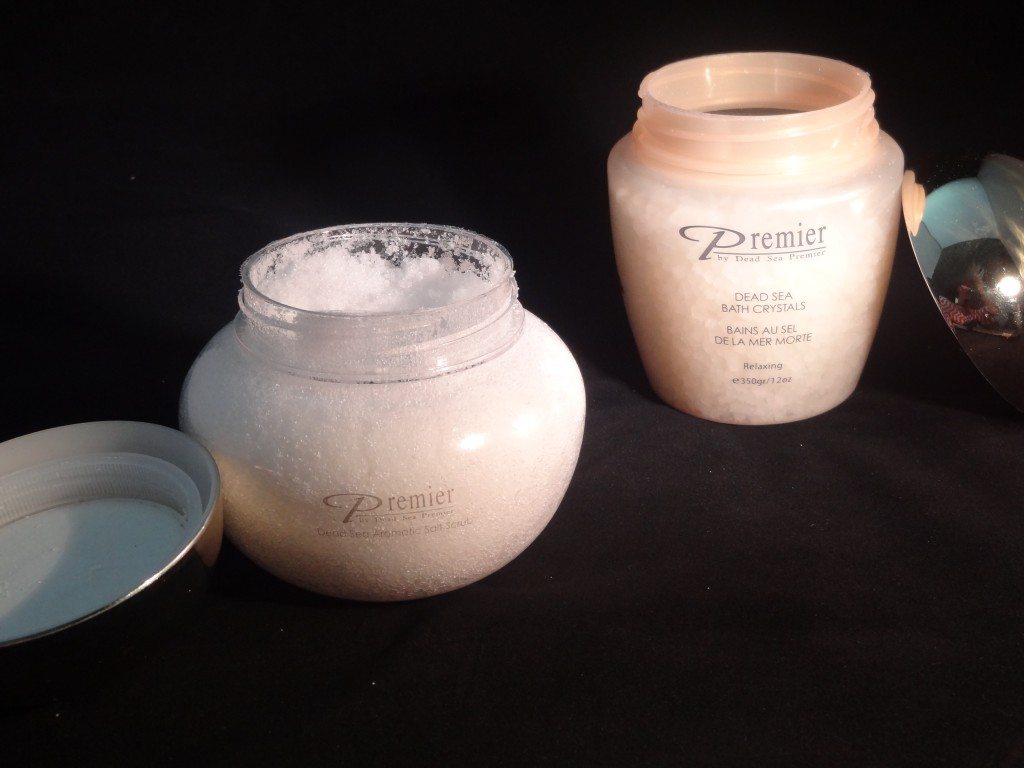 First of all, as cliché as it sounds, there is no place like home; home is where the heart is. Home can also be where the spa is with Premier Dead Sea products. I know I just through that in there, but I am not kidding when I say that the two products I am going to tell you about absolutely made me feel as if my bathroom was a luxury spa! I really wish I could share these with all of you because you would immediately fall in love.
So, I decided that I was due for a nice relaxing bath. I drew my steaming hot bath water (because I wouldn't enjoy it any other way), poured in the some of Relaxing lemon-scented Dead Sea Bath Crystals, and soaked myself in the tranquil dream of a bath. I have never used bath crystals that were this pleasant. My entire bathroom filled with a smooth comforting scent.
After unwinding for a while, I decided to take advantage of my "Spa Day" at home by exfoliating my skin with the Exotic Scent Premier Dead Sea Aromatic Salt Scrub. I use new beauty products all the time! I love exfoliating my skin because, well, who doesn't love clean skin? I can honestly say that this salt scrub is the very best that I have ever used! Not only does it exfoliate your skin, it leaves your skin moisturized. It seriously feels as if there is moisturizer on my skin after using this salt scrub. I love it. I use it on my face and on my body. This is a great addition to my relaxing luxury spa day at home!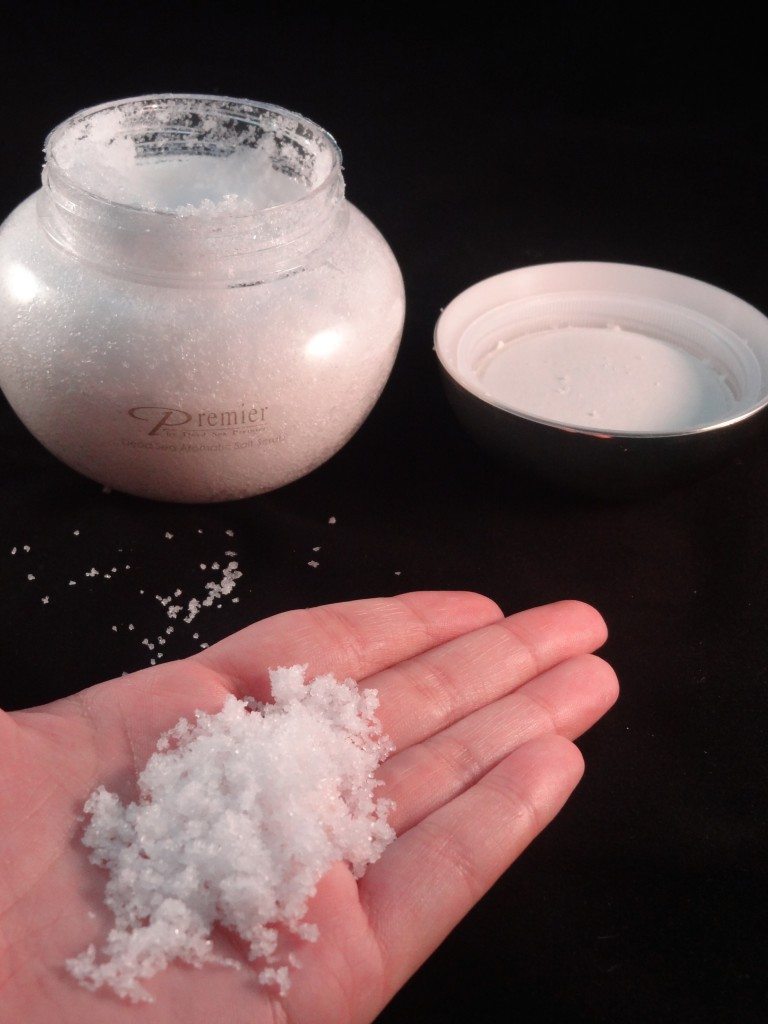 ---
If you want a spa day at home like mine, head on over to Premier Dead Sea and use my code WTP for 25% off your entire purchase. Just paste it into the Coupon Code section at check out for your discount! Oh and make sure you connect with them on social media by clicking the buttons below.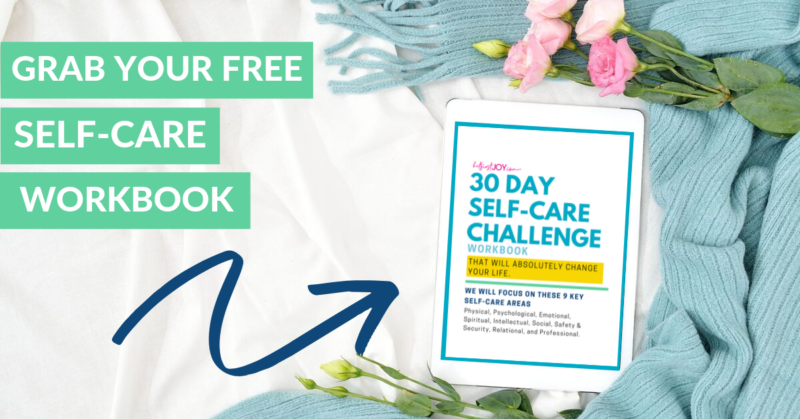 DISCLOSURE
This post may contain affiliate links and/or promotional products, all opinions expressed are that of But First, Joy only. Read my full disclosure.