The woman who has everything doesn't really have everything. She wants a sweet and thoughtful gift, just like the rest of us do. Take it from me – I am that woman. Take a look at this gift guide for the girl who has it all. I bet you'll find a little something that she hasn't even thought of before. This guide is sponsored by The Hopping Bloggers.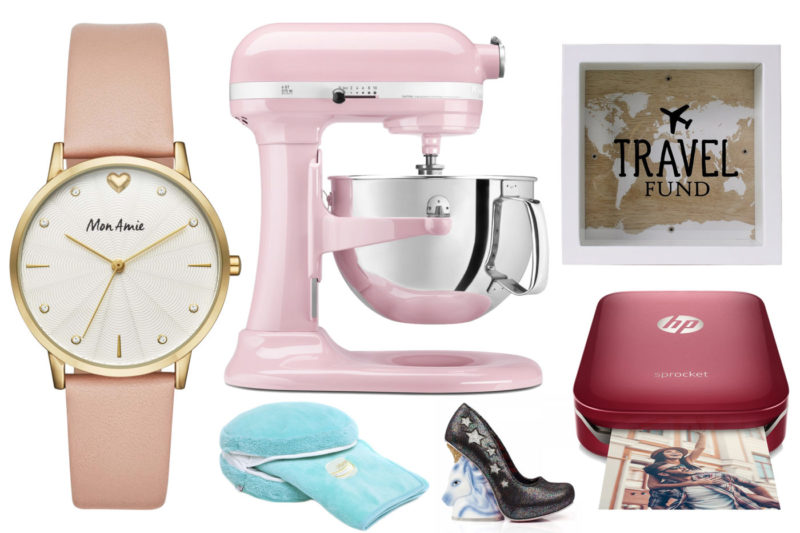 Gifts for the Woman Who Has Everything
I've been told a million times that I'm the girl who has it all. The truth is that I'm not. I always keep my lips sealed when friends or family say they "never know what to get me that I don't already have". I love thoughtful gifts. I love gifts that make me feel pampered and comfortable. I want a gift that makes me feel special. I'm not a picky woman. I truly love a gift that's given with thought and that's where this gift guide comes in handy. I've gathered some of my favorite gifts for the holiday season and beyond. Enjoy!
1. Toe Talk for the woman who appreciates comfort
Designed to help you transcend challenges – whether physical, mental, or spiritual – Toe Talk socks are a reminder that through focus, balance can be achieved. Enhance your practice. Admire beauty. Experience movement with control and comfort. Achieve proper balance, in poses and in life. Toe Talk socks are a physical foundation for the body, and their mantras lay the groundwork for a soul at peace. Total consciousness. From the ground up. Every woman deserves this!
Get it on: ToeTalkMindful.com
2. Clarisonic Mia 2 Holiday Gift Set for the woman who needs some pampering.
Put it on and take of off with the Best in Cleansing+Best in Blending duo! This two-speed device paired with cleansing and blending facial brushes is the perfect enhancement for your clients' routine. Patented Clarisonic flex and flush movement works to gently cleanse away impurities, remove makeup and oil that manual cleansing leaves behind. Now with the ability to effortlessly micro-blend liquid makeup, this versatile set is the perfect gift for the person looking to do it all.
Get it on: Amazon.com
3. CHI Hair Straightener for the woman who wants perfect hair.
It's THE best hair tool a girl will ever own. Not only does a CHI last longer than your average hair iron, it doesn't damage your hair like others do. It may look simple, but it's a girl's best friend! Ceramic Hairstyling Iron by CHI reduces frizz and static electricity, creates silky shiny hair instantly and straightens, curls, flips and waves with the all-in-one ergonomic design.
Get it on: Amazon.com
4. simplehuman Sensor Mirror for the woman who's ready for her close-up
The simplhuman mirror is a motion-activated, lighted mirror that's perfect for her to do her makeup. She will not miss any little detail with this mirror. It's a gift that she'd love to buy for herself, but never will because she puts everyone first. The sensor has multi-sense technology that adapts to your behavior. It automatically lights up as your face approaches the mirror. During use, it becomes more sensitive so it won't turn off unexpectedly. When you're finished, it shuts off automatically – very efficient.
Get it on: Amazon.com
5. Beats Solo3 Wireless Headphones for the woman who needs "me-time"
With up to 40 hours of battery life, Beats Solo3 Wireless is your perfect everyday headphone. Get the most out of your music with an award-winning, emotionally charged Beats listening experience. With multiple colors, you can pick her the right gift for the holiday season!
Get it on: Amazon.com
6. Snowy Starlight Unicorn Heels for the woman with a unicorn as her spirit animal.
We are all for science and facts, but there's also a place in the human psyche for myths and legends, like the magical unicorn. Whether it's the ever-elusive unicorn humans have known since antiquity, or the modern unicorn that deploys rainbows and sparkles with abandon (from you-know-where!), we love them both. We celebrate the unicorn because it's unique and beautiful, and in modern times, because it spreads love and acceptance. And glitter.
These stunning Snowy Starlight Unicorn Heels from the mad geniuses at Irregular Choice feature a white unicorn, with a glittery gold horn, as the heel. A ThinkGeek exclusive, the sparkly black iridescent uppers shimmer in a kaleidoscope of colors, with cutout silver stars running down both sides of the shoe.
Get it on: ThinkGeek.com
7. Beauty and the Beast Cook Clutch for the woman who was meant to be a Disney Princess
If only Belle had remembered to drop her phone into her clutch when she was taken captive by the Beast, she could have phoned a friend for help escaping from the enchanted castle. Then again, with a quick rescue she would never have had time to get to know the Beast. Would that have been so bad though? Maybe she would have finally escaped that provincial town.
This sweet little purse by Danielle Nicole is inspired by Beauty and The Beast and designed to look just like one of the many books that Belle is always sticking her nose into. The clutch has gold accents, a zip around closure, and a removable 15″ strap. Drop in your magic mirror (and your phone), and you are all set!
Get it on: ThinkGeek.com
8. Crock-Pot® Express Crock Multi-Cooker for the woman who wants to do it all without a kitchen full of appliances.
In today's fast-paced world, you need a multi-cooker that can keep up with your lifestyle. The Crock-Pot® Express Crock Multi-Cooker can cook meals up to 70% faster than traditional cooking, so you can spend less time in the kitchen and more time with friends and family.
With the Express Multi-Cooker, thanks to 8 pre-set pressurized settings for various foods, you can choose to eat sooner, or you can use the slow cook setting to come back later to a delicious hot meal. You can also steam, brown, or sauté before programming, making one-pot meals easier than ever.
Get it on: Crock-Pot.com or Amazon.com
9. Mon Amie Health Watch for the woman who likes style and giving back!
Designed with a textured dial, crystal indices and a heart icon at the 12 o'clock—this one-of-a-kind watch comes with a special enamel pin to wear with pride or share with love. With your purchase, you'll also be making an impact by providing prenatal care for one woman.
Get it on: MonAmieWatches.com
10. HP Sprocket Portable Photo Printer for the woman always making new memories
Live it. Love it. Print it. 2×3-inch photos from your smartphone. With the HP Sprocket Photo Printer, you can conveniently print photos from your smartphone or tablet just as easily as you post them-and from virtually anywhere. Make time with friends more memorable with instantly shareable 2 x 3-inch snapshots or stickers of every fun-filled moment. Pocket-size printer: About the size of a smartphone, this Bluetooth printer goes anywhere. It easily fits into a bag or backpack, and it's so light you'll barely notice it's there. Prints with personality: Show off your creativity with filters, frames, stickers, text, emoji's, and more. The HP Sprocket App lets you customize your photos before you print them.
Get it on: Amazon.com
11. Travel Savings Fund Bank for the woman with a bucket list
Travel Fund 'Change Box'Build up a savings pot so that you can disappear on a travelling adventure with this Savings Box. Watch the money you add build and build. The front is glass and printed with the words 'Travel Fund'. The box is wooden and has a removable back. So once you've reached the top, you can empty it and start again.Measures approximately 18 x 7.5 x 18 cm. Fragile glass front.
Get it on: Amazon.com
12. Sarcasm Tee for the woman who always has a comeback
Sarcasm is the new black.
Get it on: Amazon.com
13. Breakfast at Tiffany's Notebooks for the woman who's classier than the rest.
Inspired by the beloved character Holly Golightly from the classic film, Breakfast at Tiffany's, this stylish set of three paperback notebooks is perfect for tossing in your bag, making lists, and dashing down thoughts on the fly. Each notebook cover features different illustrations of the movie's most popular icons: Holly's sequined sleep mask, her cat eye sunglasses, her lipstick, and more. The set includes two larger notebooks, one lined and the other blank, and a small notebook with a graph paper interior.
Get it on: Amazon.com
14. Macaron Shaped Pillow/Blanket Set for the woman who loves snacks & naps
With fantastic moisture absorption and wet dissipation, the linen products offer comfortable cool touch in spring and warm touch in winter.
And by unique wet spinning, people can get high-density wet spinning yarn which adapt to the human body health condition.
Then the linen also own excellent features of adjusting temperature, anti-static, antiallergic and antibiosis.
Get it on: Amazon.com
15. Pink KitchenAid Stand Mixer for the woman who loves to bake
Burnished metal flat beater, PowerKnead Spiral Dough Hook and 6-wire whisk will help you mix, knead and whip ingredients into culinary masterpieces quickly and easily. And for even more versatility, the power hub fits optional attachments from food grinders to pasta makers and more.
Get it on: Amazon.com
Win a gift from Toe Talk below!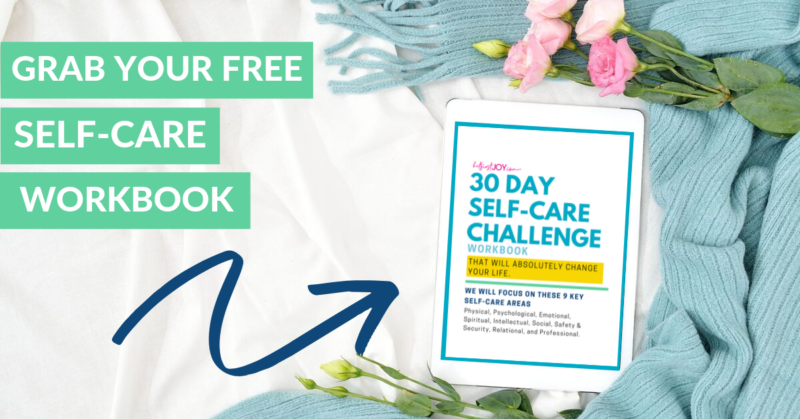 DISCLOSURE
This post may contain affiliate links and/or promotional products, all opinions expressed are that of But First, Joy only. Read my full disclosure.