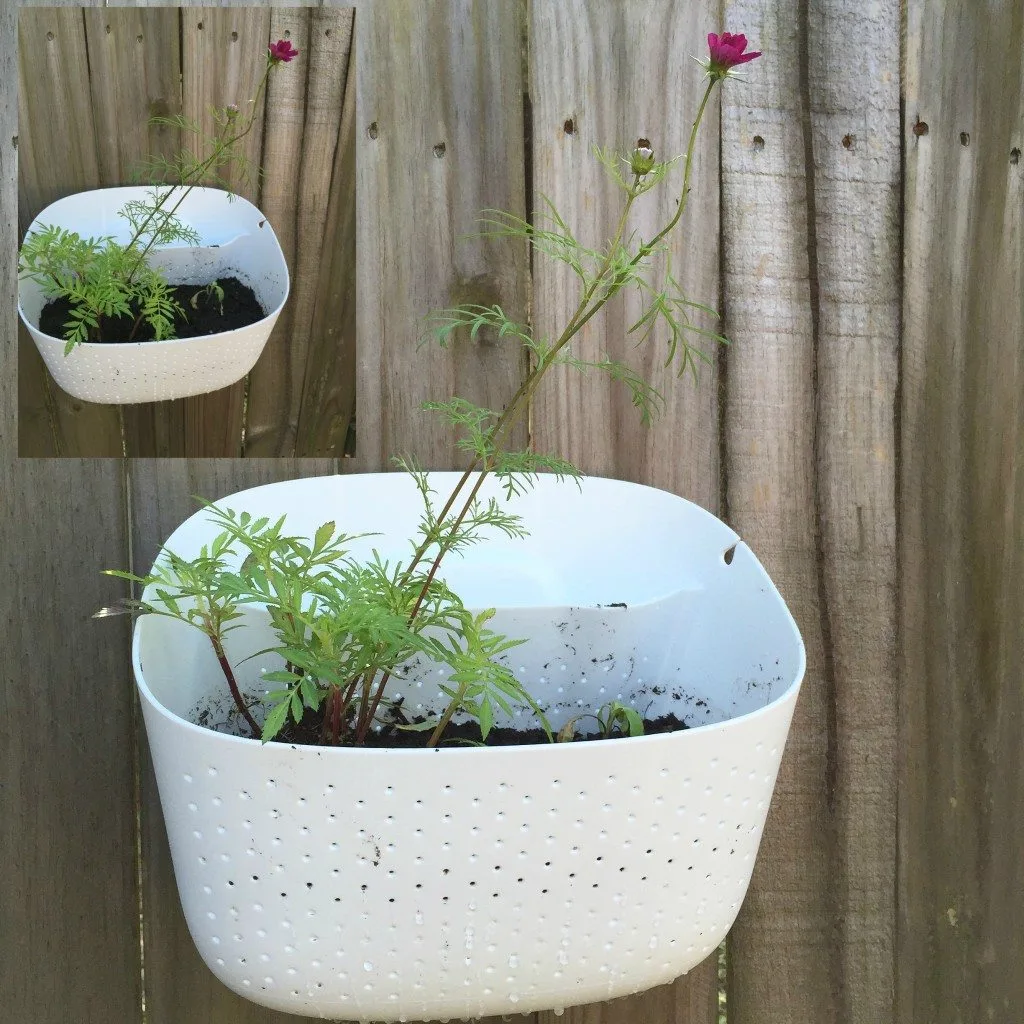 We've all heard of yard gardens. You plant seeds into the ground and watch them grow. Another option is to plant them in a planter which can be kept indoors or outdoors. There are all sorts of planters, but for the most part they are all the same: round or square pots that you sit on the floor, table, counter, or whatever flat surface you choose. Have you ever heard of a wall planter? I am going to take a wild guess and say probably not. What about a vertical garden? Sounds like an interesting concept right? It is an incredible concept and a company called The Woolly Pocket has mastered it.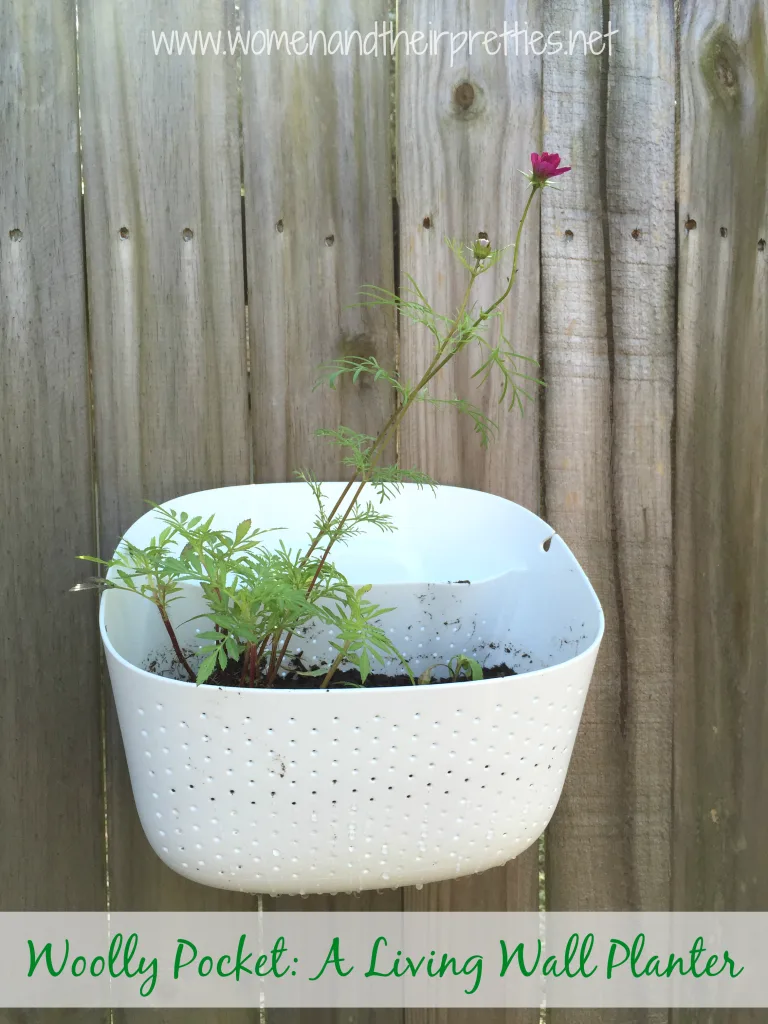 The Woolly Pocket 2 is a wall planter that can be attached to any wall or fence (indoors or outdoors)with a (very) simple installation. All you need to do is mount the included hook and attached the Woolly Pocket to it. We mounted our Woolly Pocket to our wooden fence at our desired height. If you have a few of these, you can place them vertically, horizontally, or even diagonally. The options are really endless. You could even carefully place them to make a picture. Gardening is a work of art and the Woolly Pocket just reinforces that by giving you a new type of creativity. Idea: If you have children, place a couple of them low so they can help tend to and water the plants.
Along with the easy installation and the fun placement options, the Woolly Pocket has a unique self watering system. The Woolly Pocket 2 has a built in watering well that is designed to keep your plant properly watered for up to 2 weeks. You can fill it and as the climate changes, it will water the plant as needed. It makes gardening more of a breeze, rather than a chore. If you are concerned about the pocket itself protecting the plants, no worries. It is vented all the way around, so your plants can breathe! The vents also allow for evaporation and safety from overwatering.
So, basically I am in love with The Woolly Pocket 2. I love the concept and functionality of it. I think that it is innovative and fun. I would love to have an entire wall of these. These are great for school or family projects. The Woolly Pocket is great quality and every aspect of it seems to be thoroughly thought out. It was a pleasure to watch our flowers grow in the Woolly Pocket. I would recommend this to any amateur or professional gardener!
Connect with Woolly Pocket: Facebook / Twitter / Instagram