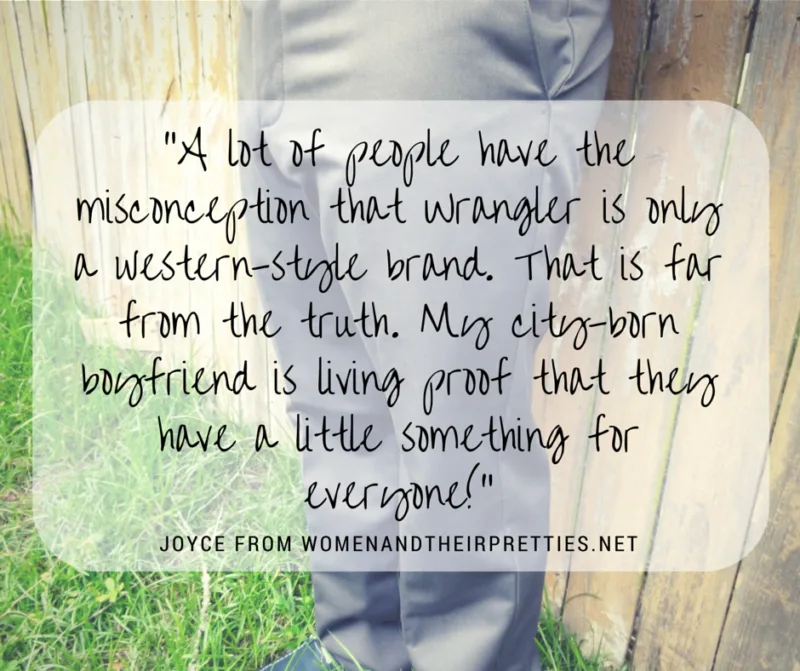 As women, we will sacrifice our comfort just to look fashionable. Men on the other hand, view comfort as their #1 priority! I must say, men are very loyal to the brands that they love. If they find a brand that is comfortable, they will stick by it until the end of time. That's how my boyfriend is about Wrangler. He refuses to wear any other jeans because WranglerWrangler has a fit that no other brand can emulate. If your guy likes a relaxed fit or a tight fit, Wrangler has just what he needs. A lot of people have the misconception that Wrangler is only a western-style brand. That is far from the truth. My city-born boyfriend is living proof that they have a little something for everyone!
Wrangler actually has a variety of fits and styles. They just introduced the No Iron Ultimate Khakis that are perfect for more formal occasions. Since my boyfriend is loyal to the brand, I knew that he would LOVE these khakis for work. He wears khakis daily and didn't realize that Wrangler has exactly what he needs. Right when he tried the khakis on, he said that he is switching to this brand. He said that the material is much softer and more flexible than the other brand he'd been wearing. I love how nice they look on him. They are not stiff like the other brands. The best feature though is that they don't need to be ironed! That makes my job a whole lot easier! Wrinkles are basically impossible with this wrinkle-control fabric. Don't think that the no-iron fabric means that these wont be as durable though! They very comfortable and durable. My boyfriend wears these once a week to work (which is sometimes a very physical job) and they haven't stretched, wrinkles, or worn at all. He LOVES the permanent crease in the front and so do I. It looks like I am being a good girlfriend and ironing them before each wear. haha. Since these are 100% cotton, you can wash them and wear them without any special care. We are definitely investing in a few more pairs, so he can wear these to work every day!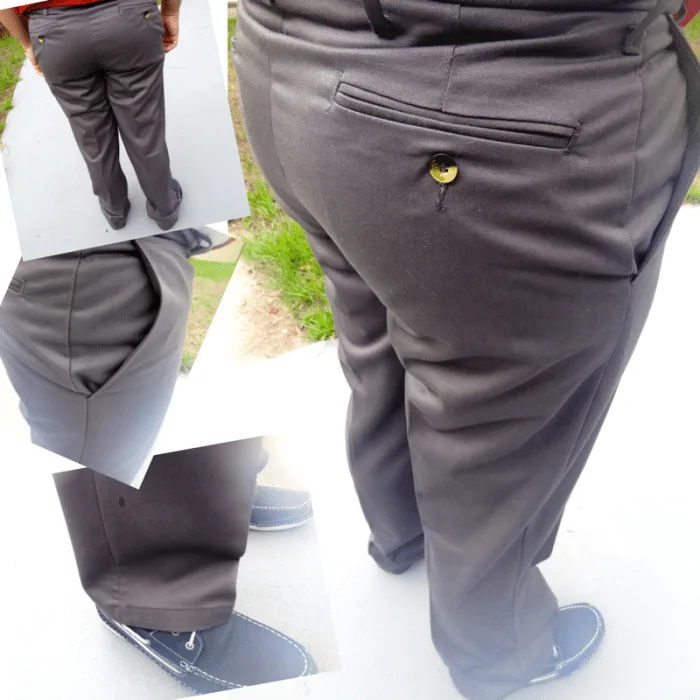 I recommend the Wrangler No Iron Ultimate Khakis to any type of man. Whether he wears them to the office or to an event, these will provide him with the maximum amount of comfort and style. They come in a variety of colors too: British Khaki, Black, Diesel, and Light Khaki. They are easy to care for and the price is great! Purchase from a brand that you know and trust!
Connect on Social Media: Facebook / Twitter / Instagram