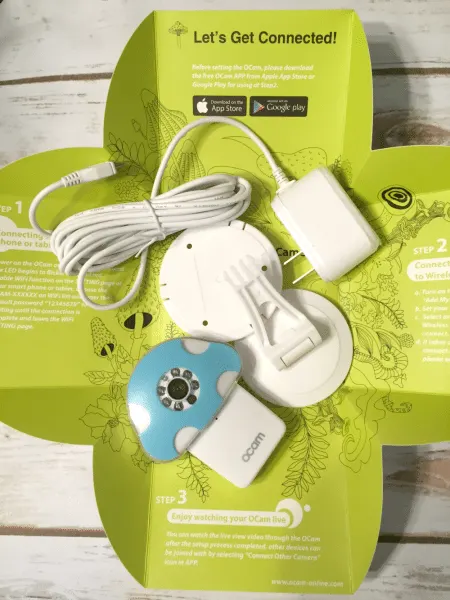 oCam is a brand that is full of innovators. They keep up with the latest in technology and find a way to put a smart twist on things. They build visions in their heads and their engineers bring them to life. After every product is thoroughly tested, they put it on the market for the yearning consumers like you and I. I personally, always want the next best thing in technology. I want to stay up to date and aware of all new technology. I would hate to fall behind. I think it's important to take advantage of technological advances, especially when they concern our safety.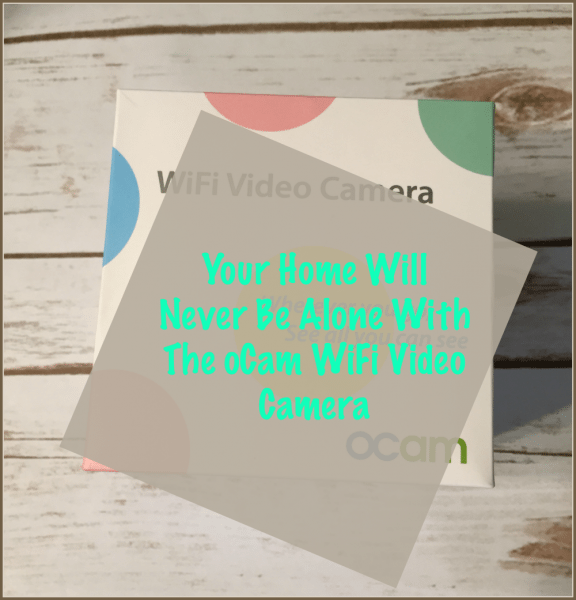 oCam has built a WiFi video camera that allows you to see your home wherever you go with their user-friendly mobile apps. This camera is perfect for mothers wanting to keep an eye on their precious children. It's also great for pet owners, like me, or for travelers. You want to keep an eye on your home when you are gone, right? Time and time again, home owners have caught burglars in their homes by viewing them on their in-home security cameras. It's a great safety precaution that everyone should take advantage of.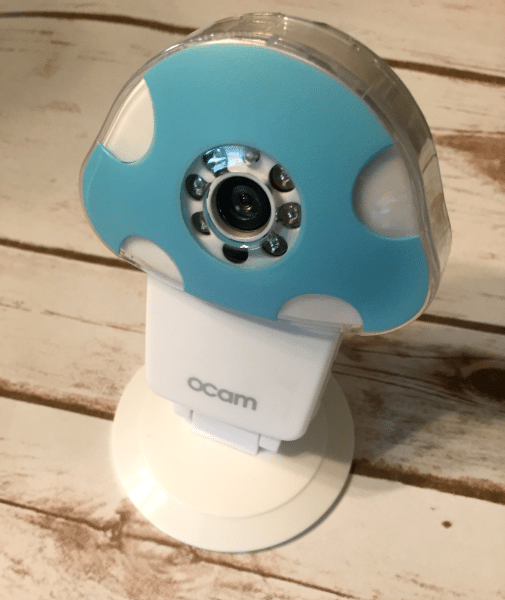 The oCam WiFi Video Camera is unbelievably easy to set up. I guess it is believable because their step-by-step instructions are easy to understand and very direct. After downloading the app it took me less than 5 minutes to connect my camera to WiFi and start viewing my home from my phone. I love that the camera has night vision, so you will get a clear picture any time of the day. You can see and hear what's going on, wherever you are, by using the app. This is great for watching children, home, or pets when you aren't in the room with them.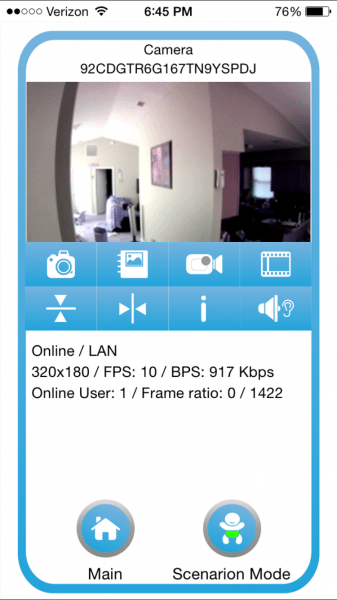 The app is very simple to use and understand. There are really useful options like recording and snapshots. Both of the options are really great to use if (knock on wood) someone happens to enter your home without your permission. You can simply push the record or snapshot button from the app and they will be clear on camera! One of the best features of the oCam and app is that you can hear everything that's going on in your home AND you can speak through the camera! Your home will never be alone with the oCam. You can also set the app to send you notifications and/or alerts when sound or motion is detected.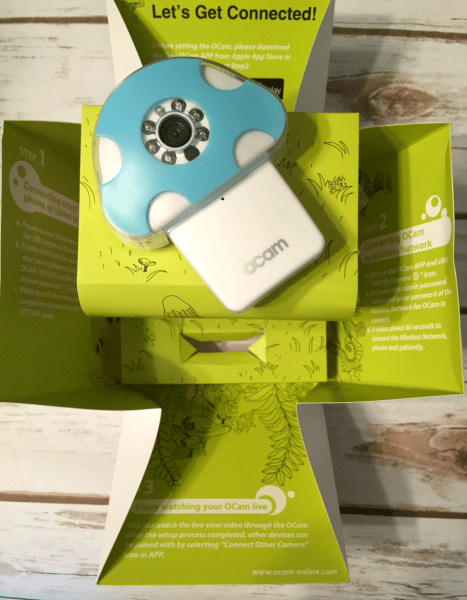 The camera itself is very stylish. It's perfect for a child's room because it comes in a pastel blue & white or a green & white. It is shaped like a cute little mushroom. It is so small and thin that it could easily be mistaken for a night light (except without the light hehe). Since the size is so desirable, you can easily place it anywhere in your home. Keep in mine that it is not wireless, so it will need an electrical outlet. The white power cord is VERY long though. It should reach anywhere you need it to. I was impressed with the length actually. It includes a mount and screws, as well as a stand, so you can place it anywhere you'd like.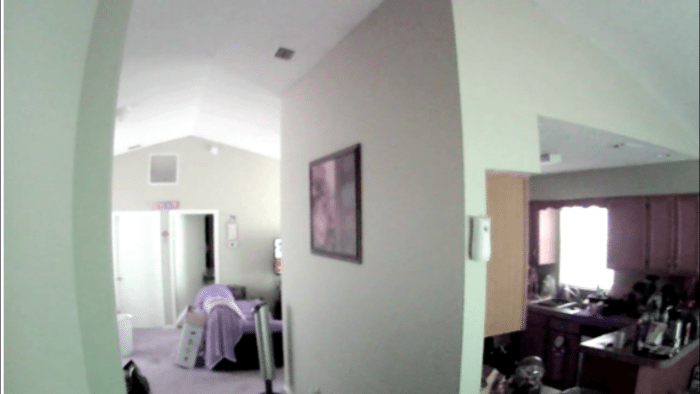 The oCam would make a perfect baby shower gift. It's affordability, ease of use, and cute style make it one of the best on the market today. New mommies would love something that makes her feel like her child is more safe.
Connect on Social Media: Facebook / Twitter / YouTube