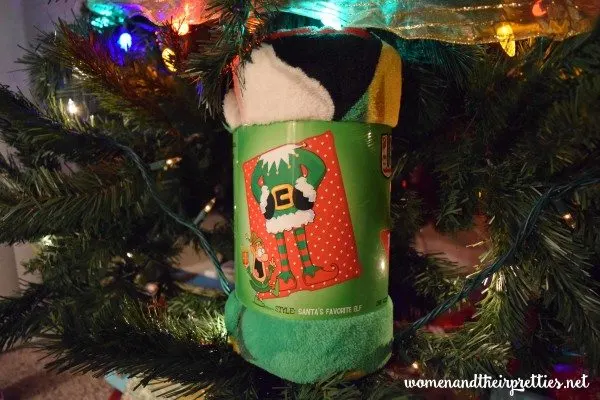 That's right folks! Ugly Christmas blankets are the next big thing! While all of the Ugly Christmas sweaters are fun and hilarious, these blankets are unique and original. I love wearing my Ugly Christmas sweaters during the holidays but when I am lounging on the couch, sipping my Peppermint Mocha Coffee, I like to cuddle under a funny Ugly Christmas blanket. Did you even know that these existed? I didn't and now I want them all!
There are three different "ugly" Christmas blanket styles. My absolute favorite is "Santa's Favorite Elf" because it's so funny! Just add your face and you are Santa's favorite elf, hehe! The other styles are "Ugly Pixels" and "Oh Deer!". "Oh Deer" just screams the movie A Christmas Story.That's the ultimate cheesy (and funny) Christmas movie and if these blankets existed back then, I bet they'd be featured in this movie along with all of the ugly Christmas sweaters.

Let's get real. These aren't really ugly. They are cute, soft, and impeccable quality. These blankets would look great under the tree for the entire family. A couple of lucky people on mu list are getting Santa's Favorite Elf. I just can't wait to see them giggle when they see these!
Purchase Ugly Christmas Blankets here