It's no secret that Disney likes to place hidden gems, also known as "Easter Eggs" in their movies. You know, like Goofy and Donald's appearance in the crowd during King Triton's entrance in The Little Mermaid. Another popular gem is Aladdin's carpet in the opening of The Princess and The Frog. There are a ton of inside jokes that only adults, or maybe only the creators, would understand. I think that we all walked into the Zootopia screening looking for an underlying message or a hidden gem. Some were more cryptic than others, but they definitely exist. The ones that we didn't catch, the Zootopia Directors and Producers filled us in on.
Co-Director, Jared Bush describes a little gem that only the Disney staff would understand.
If you look at when they arrive at the Rain Forest district, the sign says "Vine and Tujunga". Tujunga is the crappy warehouse that we had working in for the last two years. They moved us in while they were renovating our main Disney animation building, and they put us in a warehouse with a leaky roof, and – oh, you guys saw it. We had the plumbing go our a few times and water leaking through the ceiling. But it was such a, sort of a family building environment because you really stuck next to the planes, and the trains, and the weird junkyard, and who knows what else. So that's my favorite because it's one of those very specific things that people that worked in that building.
Producer, Phil Johnston, describes his favorite hidden Disney gem as being the line that Chief Bogo gives to Hopps about following her. "Do you think that this is some cartoon musical? our insipid dreams come true… well, let it go. "
Not only was that a Disney gem for us as viewers, it had even more of an inside joke to it. Producer, Clark Spencer gives us some super-insider knowledge.
Phil Johnston and Jennifer Lee wrote Wreck-it Ralph together; Jennifer Lee wrote and directed Frozen, so there's the tie-in there. Jennifer Lee also worked with us on Zootopia and they (Phil and Jennifer) went to school together. Phil recruited her for Zootopia. So then to have Phil write a line like that – that's the true kind of inside joke and the audience is gonna enjoy it for the reference to Frozen.
Phil Johnston chimed in, "And it's a little dig in her for calling the dreams insipid. I'm from the Midwest; I had to throw that in!" Another awesome Frozen message was the weasel's name, Duke Weaselton. They brought Alan Tudyk in, who voice the Duke of Weselton in Frozen… You see what they did there? Well done, Zootopia. Well, done.
I also caught a Breaking Bad reference in Zootopia… Yes. I said, a Breaking Bad reference in a Disney movie. Can we give the sneaky storyboard artist and the producers a pat on the back for this one? Here's how it happened.
So that was one of our storyboard artists, Jason Hand, who boarded that sequence. When it first came in, we knew it was gonna be in a lab. There were going to be sheep there and he drew it with those giant suits on and we were not expecting it. It was a surprise when we saw it for the first time. And we were like, "Oh my god, that's hilarious! Can we do this? Oh, we're definitely doing this!" And then, and then we changed the names to Jessie and Woolter; it's not Walter, it's Woolter.
Being the huge Metropolis that it is, a lot of storylines and scenes were cut. This is the second longest Disney movie and that's because the producers literally refused to slice any more out of the film. They cut as much out as they could. Jared Bush tells us that there were a few things that they fought hard to keep, but still didn't fit into the general focus of Zootopia.
A favorite that we kept trying to put it in and it never worked was Outback Island, where all the Australian animals lived. We tried to go there many times, and every time we couldn't make it work exactly right. We couldn't find the exact story reason to go there, but it exists in the world somewhere. Nocturnal District was another really cool one where, all the nocturnal animals lived. It was a really neat set. And we also had this one Cliffside area where rams would run along those little tiny edges of stone, and we had a big sequence that took place there that was really cool, but yeah, the movie- the problem and what makes it great is there's so many amazing places to visit that at some point you have to just focus and narrow those things down.
Jared Bush also tells us about a really fun scene that they had to cut that showed us how Nick, Finnick, and Clawhauser met.
Nick used to work at a mouse restaurant in Little Rodentia called Che Cheese, and they only served cheese to mice. Finnick worked there and when he had to call the intercom, Finnick was that guy. He just used his giant ears to call in all the orders. And at that time, Clawhauser worked there, and he was a delivery cheetah. But the only way he could deliver, because he was so big, he just leaned over to buildings to drop food off. And that was one of my favorite (cut) locations of all time. A short there would be pretty great.
A lot of shorts were mentioned between the directors and producers. Even an action sequence with Flash, the sloth, was mentioned. How funny would that be?
So, we wanted to know more about Zootopia. We wanted to know the history, as I'm sure anyone that watches Zootopia would wonder. How did the animals of Zootopia get to where they are today? Predators and prey that are… friends? There is a back story, but there just wasn't room for it in the movie. If you pay close attention to the beginning of the film with Judy in her play. It's basically a brief Zootopia history lesson. The directors of Zootopia, Rich Moore and Byron Howard tell us that there is a hint at the history towards the end of the movie, but if you don't know to look for it, you just might miss it. I certainly didn't notice.
At the Natural History Museum at the end of the film, you'll see things like primative jackelopes fending off sabertooth leopard. There are big paintings of primative tribes of lions and zebra shaking hands. It's supposed to be the moment that they bonded at the watering hold and declared peace. We used to have a scene where Bellweather gives Judy a speech about fountain and he looks ourside and you can see the fountain and town's square is the watering hole where they united in peace. We actually miss that scene because it gave a nice history of Zootopia, but we didn't have room for it.
We joked about maybe this being a deleted scene or even an addition to a highly requested, Zootopia 2. The directors were completely on board with this idea. Rich Moore even said, "I like how you think." They talked about Ginnifer and Jason also being on board with another movie. So, let's cross our fingers!
Be sure to see Zootopia in theaters March 4, 2016!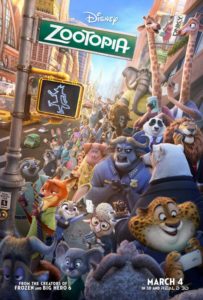 SYNOPSIS
The modern mammal metropolis of Zootopia is a city like no other. Comprised of habitat neighborhoods like ritzy Sahara Square and frigid Tundratown, it's a melting pot where animals from every environment live together—a place where no matter what you are, from the biggest elephant to the smallest shrew, you can be anything. But when rookie Officer Judy Hopps (voice of Ginnifer Goodwin) arrives, she discovers that being the first bunny on a police force of big, tough animals isn't so easy. Determined to prove herself, she jumps at the opportunity to crack a case, even if it means partnering with a fast-talking, scam-artist fox, Nick Wilde (voice of Jason Bateman), to solve the mystery. Walt Disney Animation Studios' "Zootopia," a comedy-adventure directed by Byron Howard ("Tangled," "Bolt") and Rich Moore ("Wreck-It Ralph," "The Simpsons") and co-directed by Jared Bush ("Penn Zero: Part-Time Hero"), opens in theaters on March 4, 2016.
CONNECT WITH ZOOTOPIA & DISNEY ANIMATION
Facebook: facebook.com/DisneyZootopia
Twitter: @DisneyZootopia
Instagram: @disneyanimation
Tumblr: disneyanimation.tumblr.com/
Website : movies.disney.com/zootopia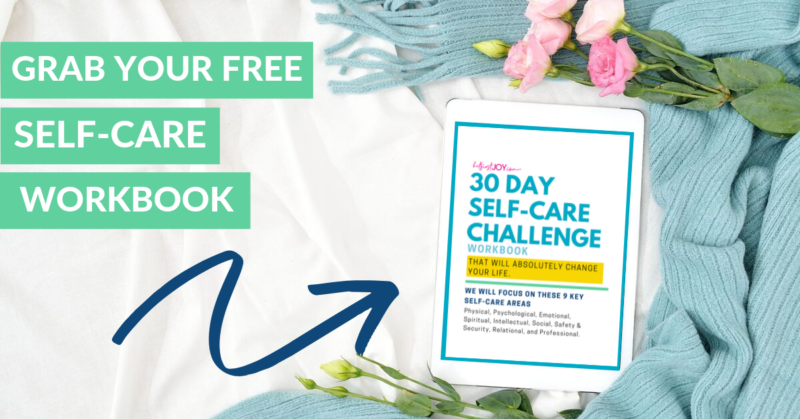 DISCLOSURE
As an Amazon Associate I earn from qualifying purchases. This post may contain affiliate links and/or promotional products, all opinions expressed are that of But First, Joy only. Read my full disclosure.