I talked to the villain kids of Descendants 2! I want to share a few things that every Descendants fan needs to know about Descendants 2! Plus, I have a huge announcement, Descendants 2 trailer, and 'Ways to be Wicked' music video! This unbiased post is sponsored by Disney as a part of the #GotGVol2Event!
10 things every Descendants fan needs to know about Descendants 2
I am such a huge Descendants fan. There's something about this Disney channel original movie that brings me back to my young teenage years of watching all the Disney Channel originals. The idea of villain kids is genius. It gives us a look into the wicked side of the Disney fairytales. That's why I've been head-over-heels with excitement about Descendants 2. I got to chat with the cast and while most of what we learned is still too secret, I can tell you 10 things every Descendants fan needs to know about Descendants 2! At the end, you'll find a huge announcement/surprise!
1. There are at least 4 new characters introduced in Descendants 2.
That's right, my Pretties, Descendants 2 will have 4 new villain kids and you will not be disappointed! All of the VK look the part and play it so well. You'll almost feel like you already know them all.
Harry Hook, Captain Hook's son
Uma, Ursula's daughter
Gil, Gaston's son
Dizzy, daughter of Drizella
2. One new actor was a huge Descendants fan when she got the role in Descendants 2!
There's one sweet little actress in Descendants 2 that was completely star struck when she was hired. She was probably a bigger Descendants fan than you and I. So, her perky and excited attitude in the show – it's all real. You'll know who she is when you see her. She's the youngest actress on the new movie.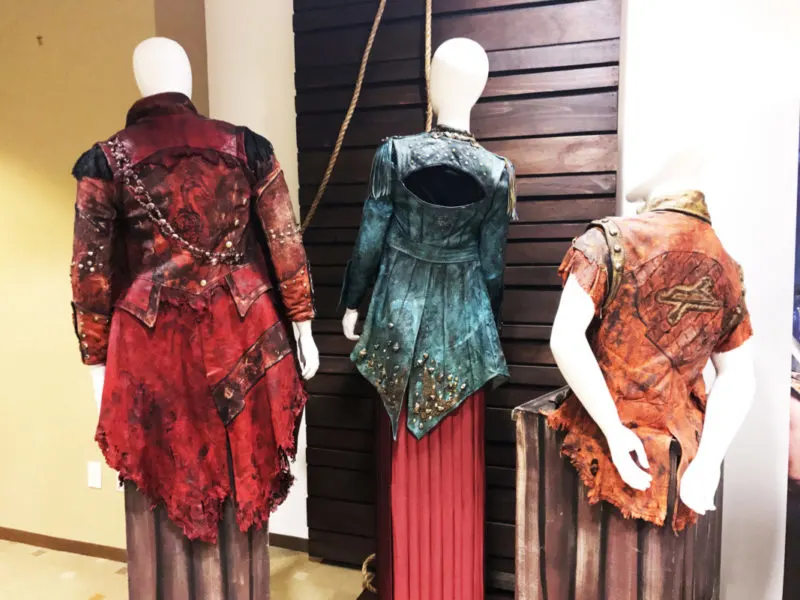 3. Every costume is handmade and interchangeable
We had the pleasure of speaking with the Descendants 2 costume designer, Kara Saun. She explained to us how each costume is handmade for the actor and the movie. What's really cool is that the sleeves can be removed on every outfit. She's also made it to where the skirt can be removed from dresses and the pants can be made into shorts. So, if you think you may have seen a costume before – you probably have. It just might look a lot different than you remember.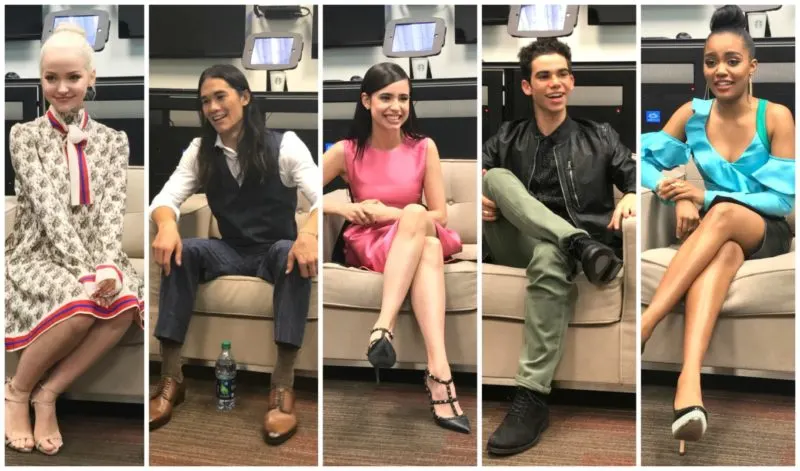 4. The actors are just as sweet off camera, as they are on camera.
It isn't always the case that a group of actors are exactly how you see them on camera, but Disney Channel does a great job at casting young actors that are humble, gracious, and passionate. Each actor walked into the interviews with a big smile on their faces, ready to talk about their latest project. Some, like Dove Cameron, were so sweet that they brought tears to my eyes.
5. Every actor can act, sing, and dance!
What's also interesting is that every actor on Descendants 2 can act, sing, and dance. Disney didn't have to turn them into dancers or singers, no. They all had these natural talents, which made working with them even more of a pleasure. Obviously, they need choreography, but since they are already dancers it was no big deal.
6. The Descendants 2 music was a huge focus for him for Director, Kenny Ortega.
The Director, Kenny Ortega had a very clear direction for the type of music he wanted in the film. However, he didn't realize how it could easily be compared to Hamilton-type performances.
You're going to feel a little bit of Michael Jackson. You're going to feel a little bit of the classic movie musical. You're going to feel a little of Peter Pan in the adventure of old Disney.

What I said to the composers is that I wanted a Hip-Hop Opera. Because we were dealing with an urban crew, I wanted this to be about language and spoken word. And they came back with this and it felt so honest and organic.
7. There's a major twist!
Yep, a twist that I will not share with you – but it involves a very familiar face. You're going to be in for a huge surprise.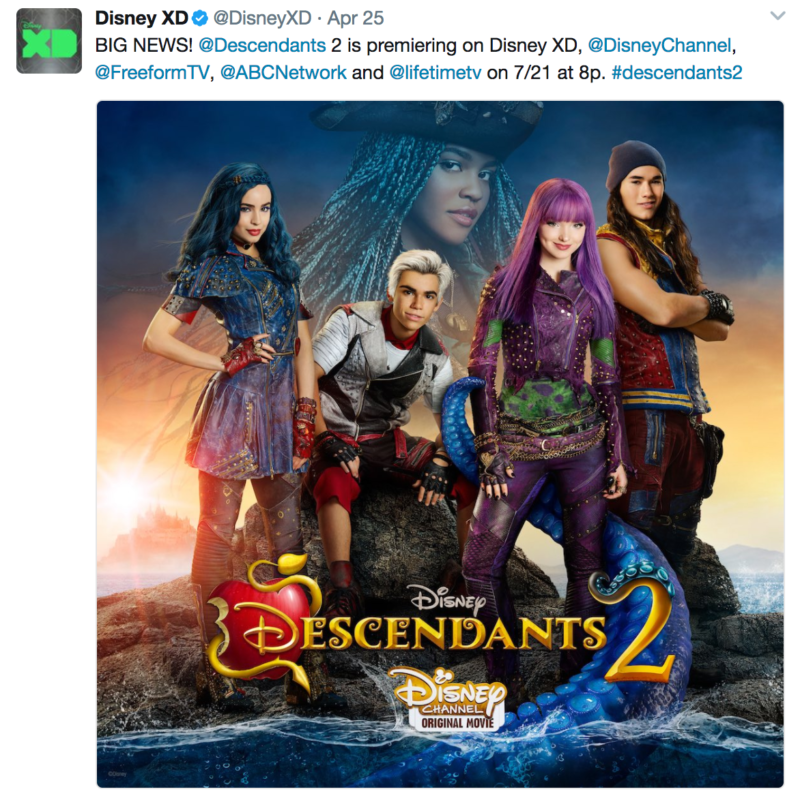 8. It's going to air on (5) FIVE channels all at once!
Descendants 2 premieres JULY 21 on Disney Channel, ABC, Freeform, Disney XD and Lifetime. Basically, you can't miss it even if you tried.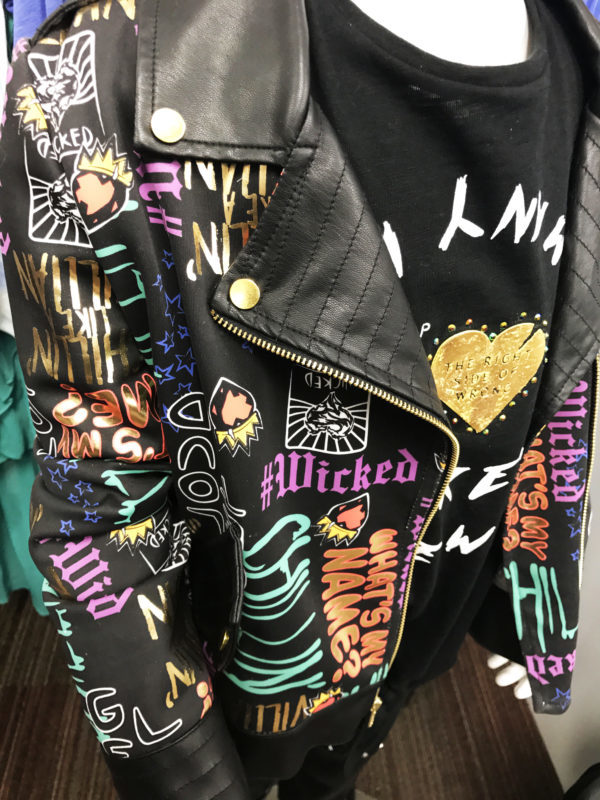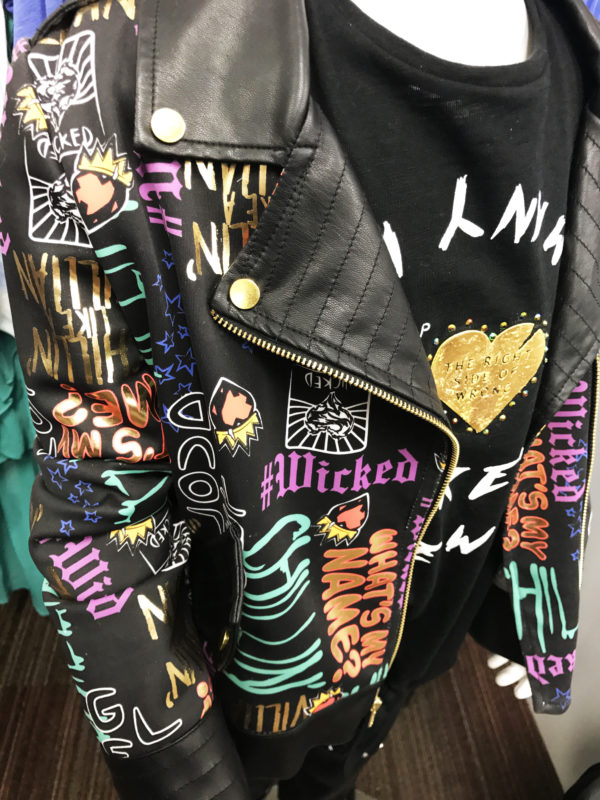 9. There will be Descendants 2 costumes, toys, and jewelry to purchase.
We got a first-look at the new Descendants 2 costumes, toys, and jewelry! Seriously, there's nothing like it. I am totally going to buy me some of the jewelry. And boy do I wish those outfits were in adult-sizes!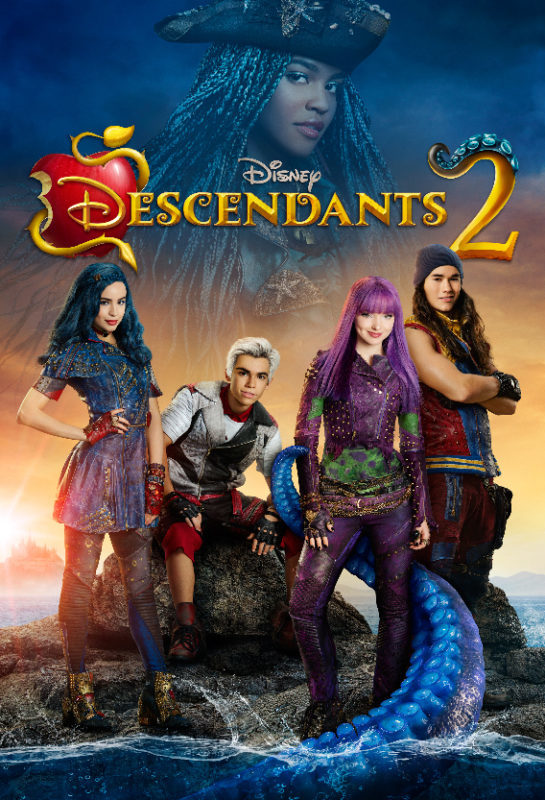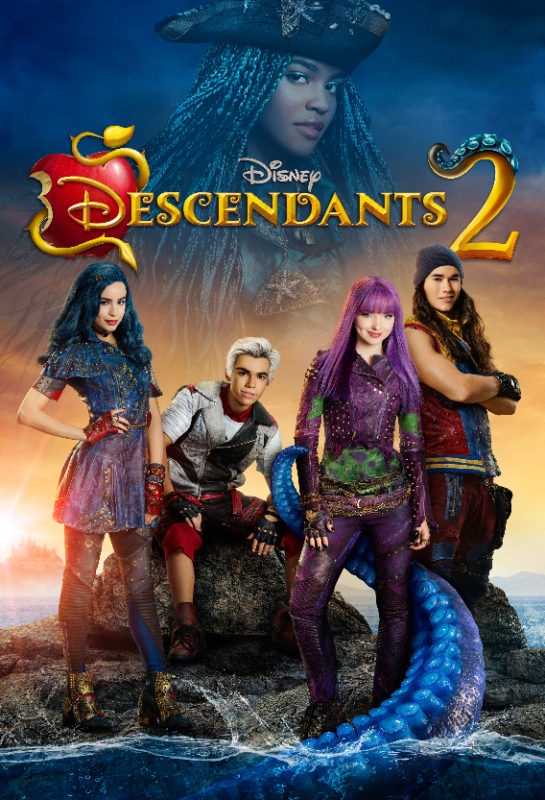 10. A Descendants 2 original song is and trailer aired tonight!
Watch the first Descendants 2 trailer!
"Ways to be Wicked" Music Video
Huge Descendants 2 Announcement!
There's going to be a Descendants 2 and Dancing With The Stars tie-in on Monday, May 1st! Be sure you don't miss it! This Monday on DWTS, the stars of Descendants 2 will perform a medley featuring "Rotten to the Core" from the first movie and the latest high-energy pop-rock anthem, "Ways to Be Wicked" from their upcoming Disney Channel Original Movie.
Descendants 2 premieres JULY 21 on Disney Channel, ABC, Freeform, Disney XD & Lifetime
The story deepens in the music-driven sequel to the global smash hit "Descendants," as the teenage sons and daughters of Disney's most infamous villains — Mal, Evie, Carlos and Jay (also known as Villain Kids or VKs) — try to find their place in idyllic Auradon. When the pressure to be royally perfect becomes too much for Mal, she returns to her rotten roots on the Isle of the Lost where her archenemy Uma, the daughter of Ursula, has taken her spot as self-proclaimed queen of the run-down town. Uma, still resentful over not being selected by Ben to go to Auradon Prep with the other Villain Kids, stirs her pirate gang including Captain Hook's son Harry and Gaston's son Gil, to break the barrier between the Isle of the Lost and Auradon, and unleash all the villains imprisoned on the Isle, once and for all.