I don't always make New Year's resolutions because I believe we should always work to accomplish our goals. This year, however, I've set a very exciting personal goal for myself. I'm going to make time to see every movie that intrigues me – in theaters. I think it's so important for us to immerse ourselves in art, literature, and other cultures. We learn a lot from the movies we see and the books we read. If I want to live a fulfilled life, I am going to do everything that I want to do! That especially includes watching movies that peak my interest.


Since last year, I've mulled over the list of 2017 movies. You may have noticed my wildly popular post: Movies Based On Books Coming in 2017. I'm super excited about the potential for 2017. These are the movies I think are worth seeing in theaters this year. You're welcome to grab this movie calendar free printable for your refrigerator to keep track of these big films of 2017.
Some movie trailer and posters haven't been released.
1. A Monster Calls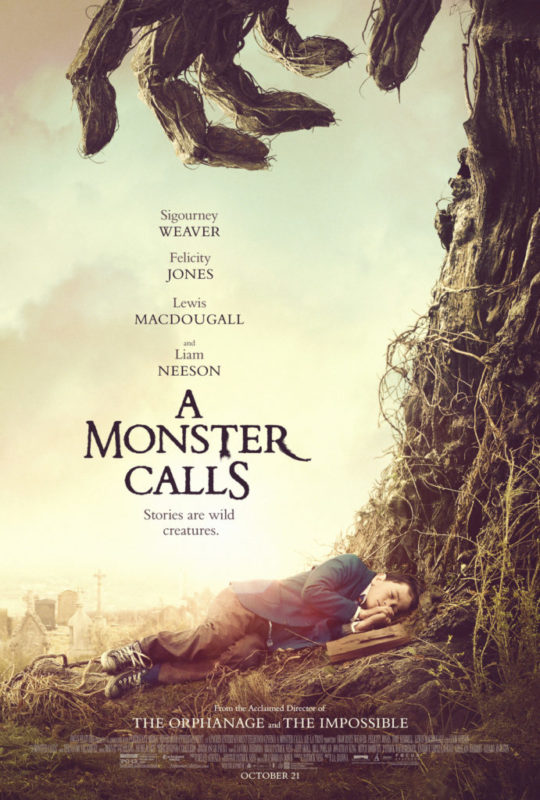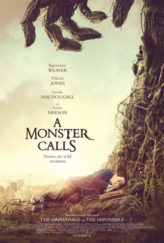 In theaters: January 6, 2017
Starring: Lewis MacDougall, Sigourney Weaver, Felicity Jones
A visually spectacular drama from acclaimed director Juan Antonio Bayona ("The Impossible"), based on the award-winning children's fantasy novel. 12-year-old Conor (Lewis MacDougall) attempts to deal with his mother's (Felicity Jones) illness and the bullying of his classmates by escaping into a fantastical world of monsters and fairy tales that explore courage, loss, and faith.
2. Patriot's Day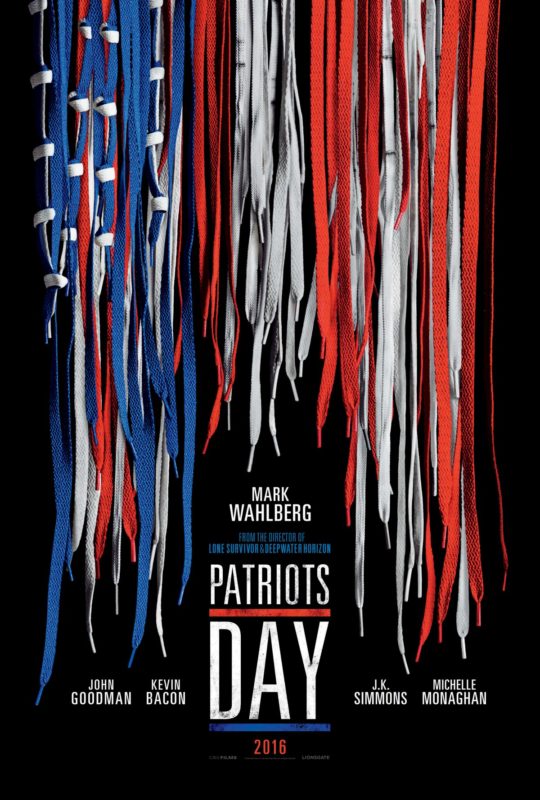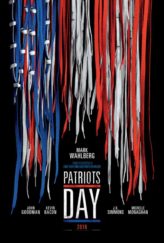 In theaters: January 13, 2017
Starring: Mark Wahlberg, Michelle Monaghan, J.K. Simmons
An account of Boston Police Commissioner Ed Davis's actions in the events leading up to the 2013 Boston Marathon bombing and the aftermath, which includes the city-wide manhunt to find the terrorists behind it.
3. Split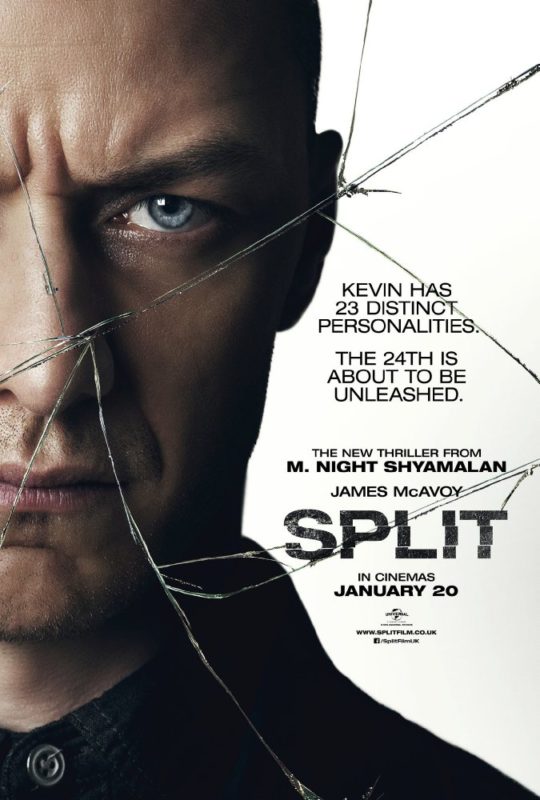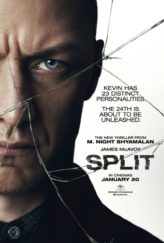 In theaters: January 20, 2017
Starring: James McAvoy, Sebastian Arcelus, Ameerah Briggs
While the mental divisions of those with dissociative identity disorder have long fascinated and eluded science, it is believed that some can also manifest unique physical attributes for each personality, a cognitive and physiological prism within a single being. Though Kevin (James McAvoy) has evidenced 23 personalities to his trusted psychiatrist, Dr. Fletcher (Betty Buckley), there remains one still submerged who is set to materialize and dominate all the others. Compelled to abduct three teenage girls led by the willful, observant Casey (Anya Taylor-Joy, The Witch), Kevin reaches a war for survival among all of those contained within him—as well as everyone around him—as the walls between his compartments shatter apart.
4. The Space Between Us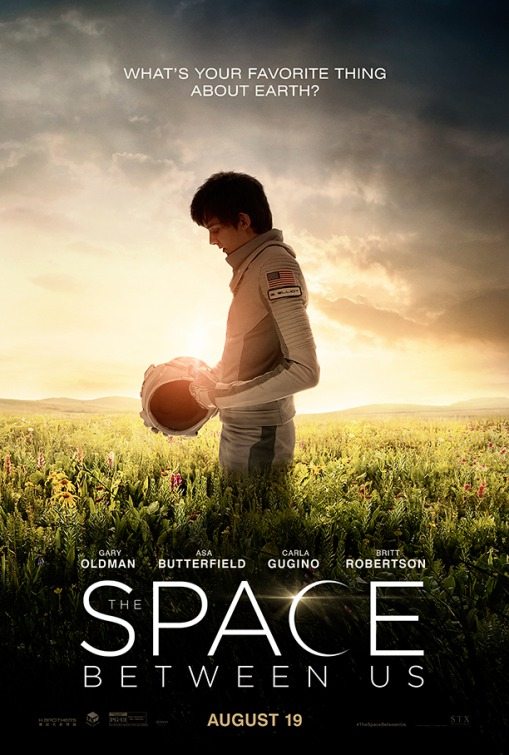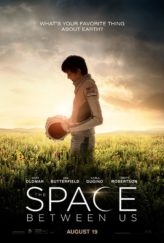 In theaters: February 3, 2017
Starring: Asa Butterfield, Britt Robertson, Carla Gugino
In this interplanetary adventure, a space shuttle embarks on the first mission to colonize Mars, only to discover after takeoff that one of the astronauts is pregnant. Shortly after landing, she dies from complications while giving birth to the first human born on the red planet – never revealing who the father is. Thus begins the extraordinary life of Gardner Elliot – an inquisitive, highly intelligent boy who reaches the age of 16 having only met 14 people in his very unconventional upbringing. While searching for clues about his father, and the home planet he's never known, Gardner begins an online friendship with a street smart girl in Colorado named Tulsa. When he finally gets a chance to go to Earth, he's eager to experience all of the wonders he could only read about on Mars – from the most simple to the extraordinary. But once his explorations begin, scientists discover that Gardner's organs can't withstand Earth's atmosphere. Eager to find his father, Gardner escapes the team of scientists and joins with Tulsa on a race against time to unravel the mysteries of how he came to be, and where he belongs in the universe.
5. Fifty Shades Darker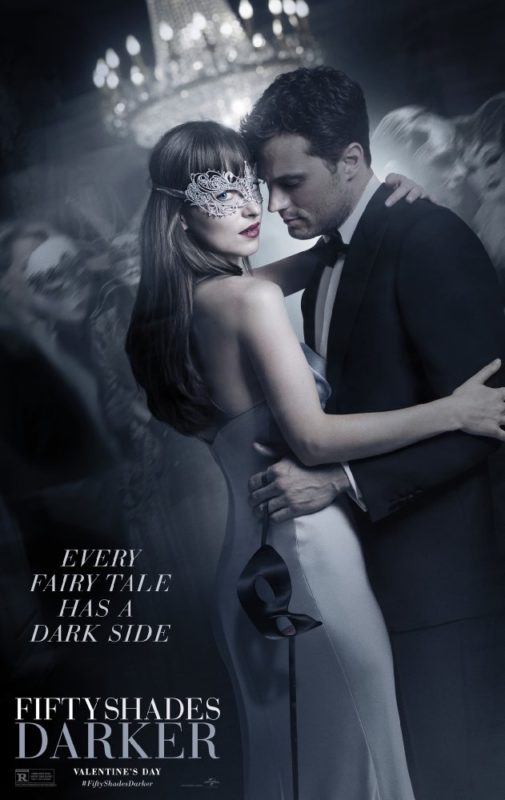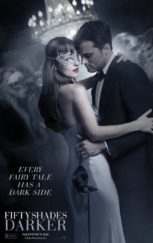 In theaters: February 10, 2017
Starring: Bella Heathcote, Dakota Johnson, Jamie Dornan
When a wounded Christian Grey tries to entice a cautious Ana Steele back into his life, she demands a new arrangement before she will give him another chance. As the two begin to build trust and find stability, shadowy figures from Christian's past start to circle the couple, determined to destroy their hopes for a future together.
6. A United Kingdom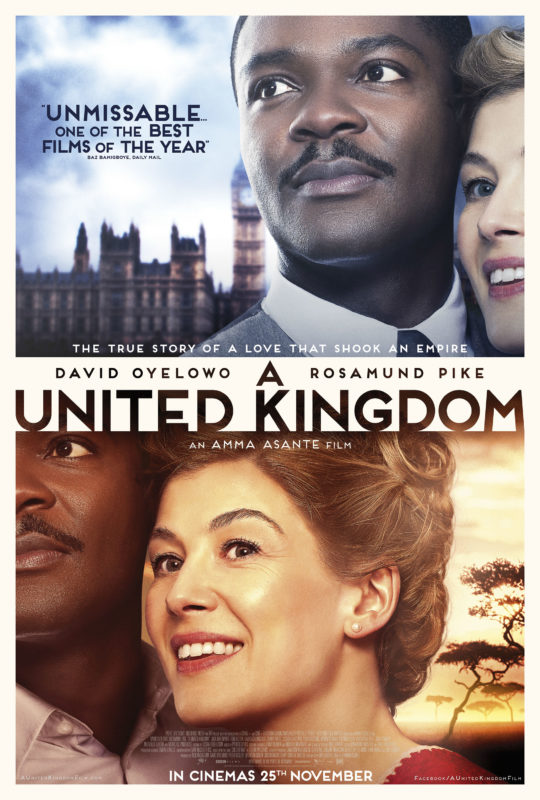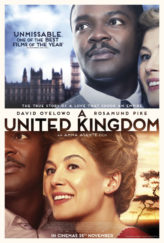 In theaters: February 10, 2017
Starring: David Oyelowo, Rosamund Pike, Jack Davenport
A UNITED KINGDOM tells the inspiring true story of Seretse Khama, the king of Bechuanaland (modern Botswana), and Ruth Williams, the London office worker that he married in 1948 in the face of fierce opposition from their families and the British and South African governments. Seretse and Ruth defied family, apartheid and empire – their love triumphed over every obstacle flung in their path and in so doing they transformed their nation and inspired the world.
7. The Shack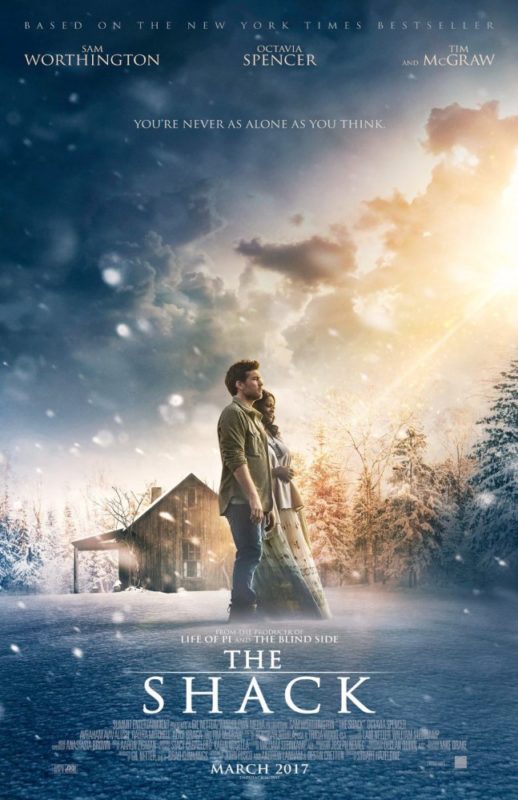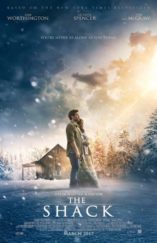 In theaters: March 3, 2017
Starring: Sam Worthington, Octavia Spencer, Radha Mitchell
Based on the New York Times best-selling novel, The Shack takes us on a father's uplifting
spiritual
journey. After suffering a family tragedy, Mack Phillips [Sam Worthington] spirals into a deep depression causing him to question his innermost beliefs. Facing a crisis of faith, he receives a mysterious letter urging him to an abandoned shack deep in the Oregon wilderness. Despite his doubts, Mack journeys to the shack and encounters an enigmatic trio of strangers led by a woman named Papa [Octavia Spencer]. Through this meeting, Mack finds important truths that will transform his understanding of his tragedy and change his life forever.
8. The Last Word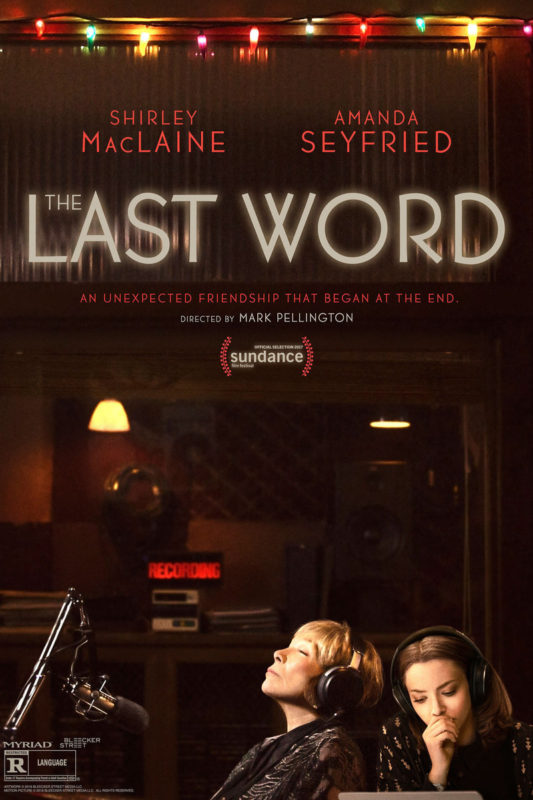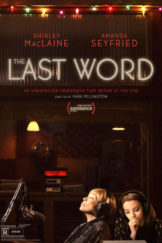 In theaters: March 10, 2017
Starring: Shirley MacLaine, Amanda Seyfried, Anne Heche
In THE LAST WORD, Shirley MacLaine is Harriet Lauler, a once successful businesswoman in tight control of every aspect of her life. As she reflects upon her accomplishments, she's suddenly inspired to engage a young local writer, Anne Sherman (Amanda Seyfried), to pen her life's story. When the initial result doesn't meet Harriet's high expectations, she sets out to reshape the way she is remembered, with Anne dragged along as an unwilling accomplice. As the journey unfolds, the two women develop a unique bond which alters not only Harriet's legacy, but also Anne's future.
9. Beauty and the Beast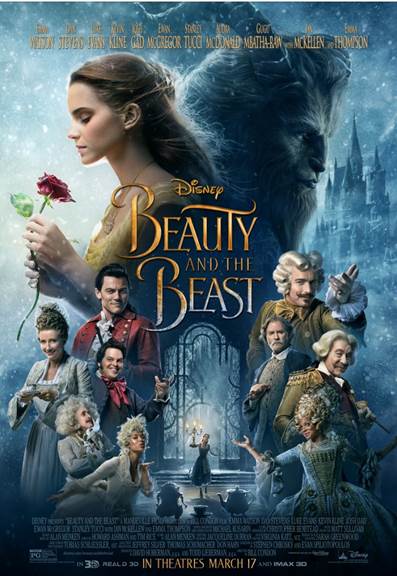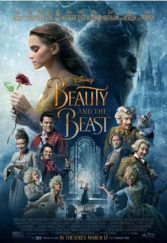 In theaters: March 17, 2017
Starring: Emma Watson, Ewan McGregor, Dan Stevens
Disney's "Beauty and the Beast" is a live-action re-telling of the studio's animated classic which refashions the classic characters from the tale as old as time for a contemporary audience, staying true to the original music while updating the score with several new songs. "Beauty and the Beast" is the fantastic journey of Belle, a bright, beautiful and independent young woman who is taken prisoner by a beast in his castle. Despite her fears, she befriends the castle's enchanted staff and learns to look beyond the Beast's hideous exterior and realize the kind heart and soul of the true Prince within. The film stars: Emma Watson as Belle; Dan Stevens as the Beast; Luke Evans as Gaston, the handsome, but shallow villager who woos Belle; Oscar® winner Kevin Kline as Maurice, Belle's eccentric, but lovable father; Josh Gad as Lefou, Gaston's long-suffering aide-de-camp; Golden Globe® nominee Ewan McGregor as Lumiere, the candelabra; Oscar nominee Stanley Tucci as Maestro Cadenza, the harpsichord; Oscar nominee Ian McKellen as Cogsworth, the mantel clock; and two-time Academy Award® winner Emma Thompson as the teapot, Mrs. Potts.
10. The Zookeeper's Wife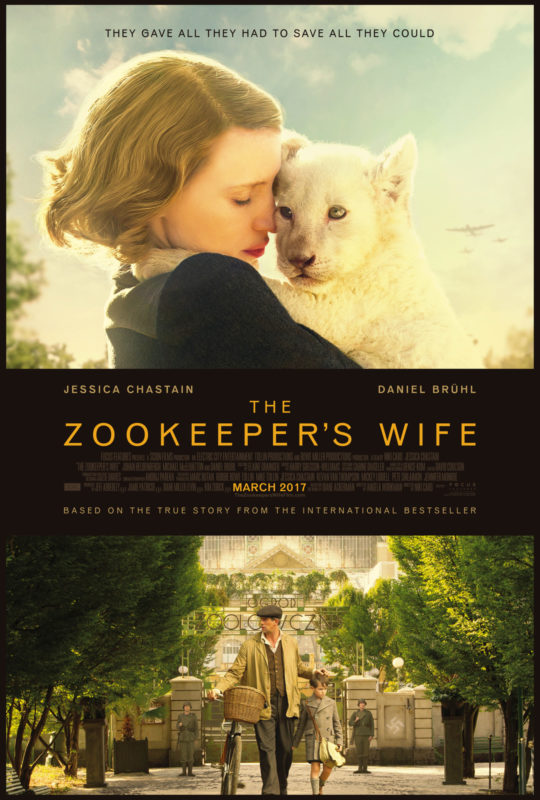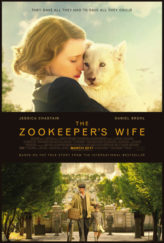 In theaters: March 31, 2017
Starring: Jessica Chastain, Daniel Brühl, Johan Heldenbergh
The real-life story of one working wife and mother who became a hero to hundreds during World War II. In 1939 Poland, Antonina Żabińska (portrayed by two-time Academy Award nominee Jessica Chastain) and her husband, Dr. Jan Żabiński (Johan Heldenbergh of "The Broken Circle Breakdown"), have the Warsaw Zoo flourishing under his stewardship and her care. When their country is invaded by the Nazis, Jan and Antonina are stunned – and forced to report to the Reich's newly appointed chief zoologist, Lutz Heck (Daniel Brühl of "
Captain America
: Civil War"). To fight back on their own terms, Antonina and Jan covertly begin working with the Resistance – and put into action plans to save lives out of what has become the Warsaw Ghetto, with Antonina putting herself and even her children at great risk.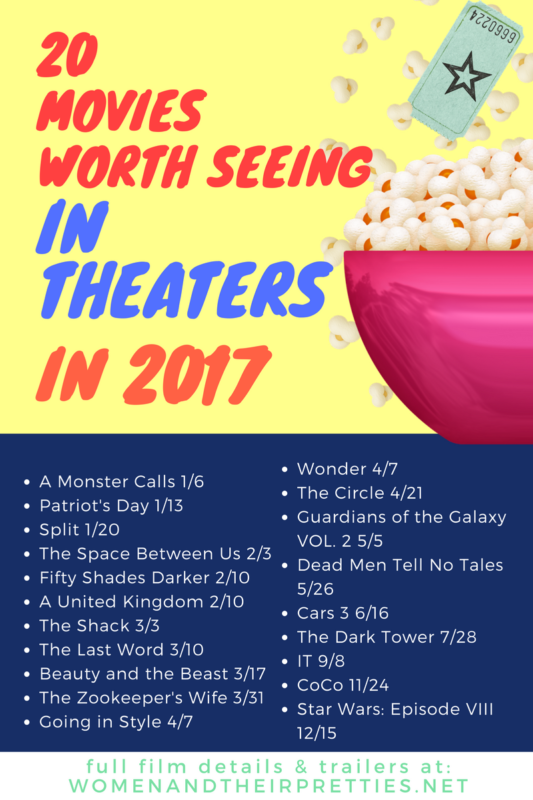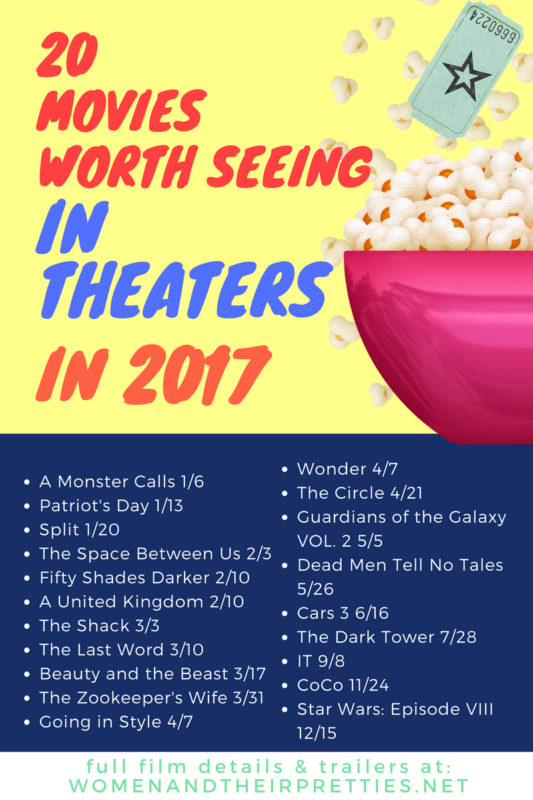 11. Going in Style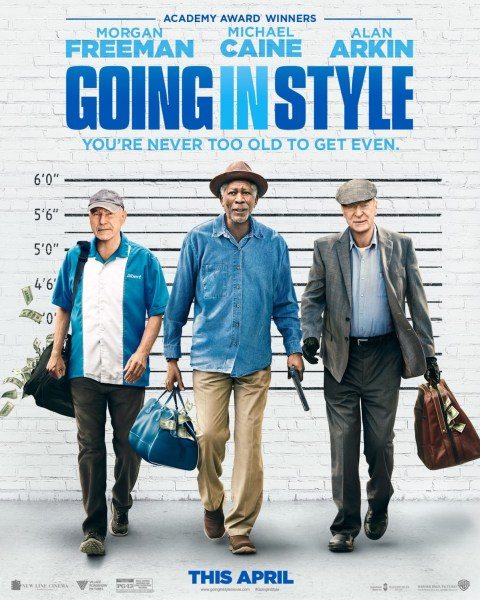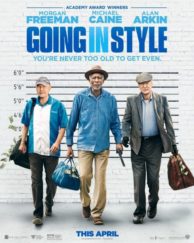 In theaters: April 7, 2017
Starring: Joey King, Ann-Margret, Morgan Freeman
Played by Freeman, Caine, and Arkin, lifelong buddies Willie, Joe and Al, decide to buck retirement and step off the straight-and-narrow for the first time in their lives when their pension fund becomes a corporate casualty. Desperate to pay the bills and come through for their loved ones, the three risk it all by embarking on a daring bid to knock off the very bank that absconded with their money.
12. Wonder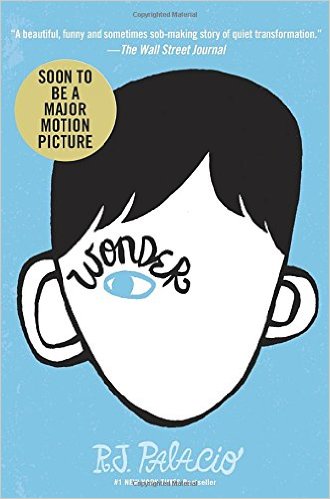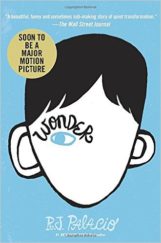 In theaters: April 7, 2017
Starring: Julia Roberts, Owen Wilson, Jacob Tremblay
Trailer coming soon…
A young boy born with a facial deformity is destined to fit in at a new school, and to make everyone understand he's just another ordinary kid, and that beauty isn't skin deep.
13. The Circle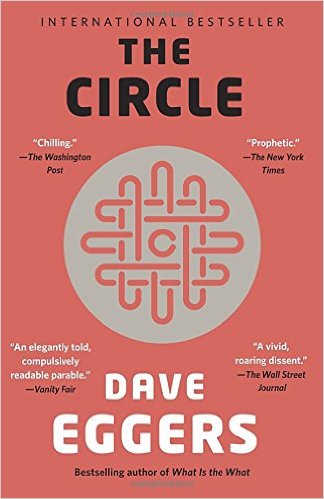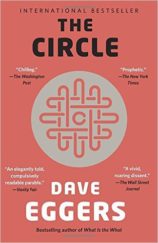 In theaters: April 28, 2017
Starring: Tom Hanks, Emma Watson, Karen Gillan
Based on the international best-seller by Dave Eggers, The Circle is a thrilling modern morality tale starring Emma Watson, Tom Hanks, and John Boyega. As she rises through the ranks of the world's largest tech and social media company, The Circle, Mae (Watson) is encouraged by company founder Eamon Bailey (Hanks) to live her life with complete transparency. But no one is really safe when everyone is watching.
14. Guardians of the Galaxy VOL. 2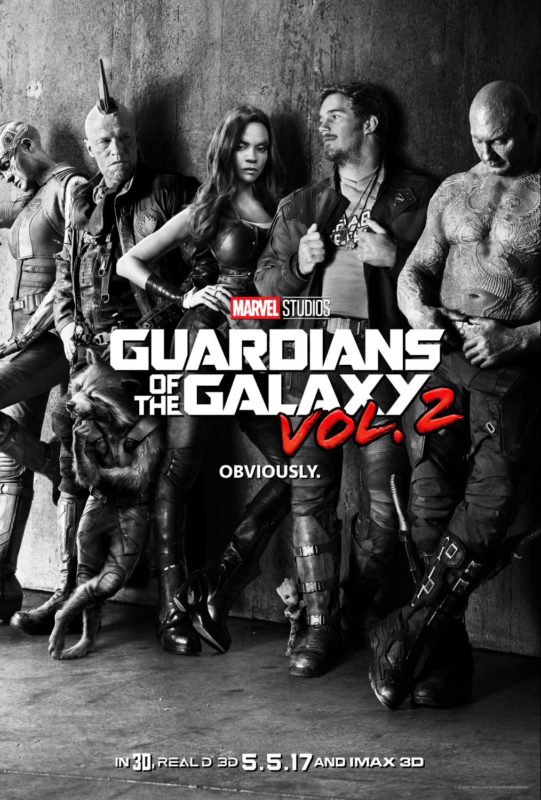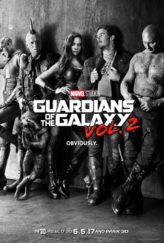 In theaters: May 5, 2017
Starring: Chris Pratt, Karen Gillan, Zoe Saldana
Set to the backdrop of Awesome Mixtape #2, '
Guardians of the Galaxy
Vol. 2' continues the team's adventures as they unravel the mystery of Peter Quill's true parentage.
15. Pirates of the Caribbean: Dead Men Tell No Tales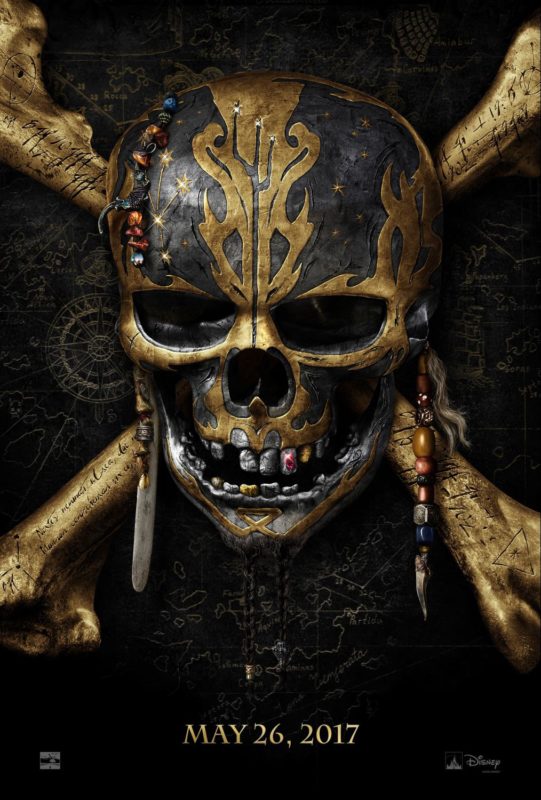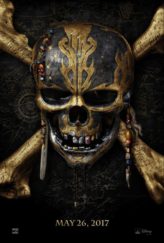 In theaters: May 26, 2017
Starring: Johnny Depp, Geoffrey Rush, Javier Bardem
Johnny Depp returns to the big screen as the iconic, swashbuckling anti-hero Jack Sparrow in the all-new "Pirates of the Caribbean: Dead Men Tell No Tales." The rip-roaring adventure finds down-on-his-luck Captain Jack feeling the winds of ill-fortune blowing strongly his way when deadly ghost sailors, led by the terrifying Captain Salazar (Javier Bardem), escape from the Devil's Triangle bent on killing every pirate at sea—notably Jack. Jack's only hope of survival lies in the legendary Trident of Poseidon, but to find it he must forge an uneasy alliance with Carina Smyth (Kaya Scodelario), a brilliant and beautiful astronomer, and Henry (Brenton Thwaites), a headstrong young sailor in the Royal Navy. At the helm of the Dying Gull, his pitifully small and shabby ship, Captain Jack seeks not only to reverse his recent spate of ill fortune, but to save his very life from the most formidable and malicious foe he has ever faced.
16. Cars 3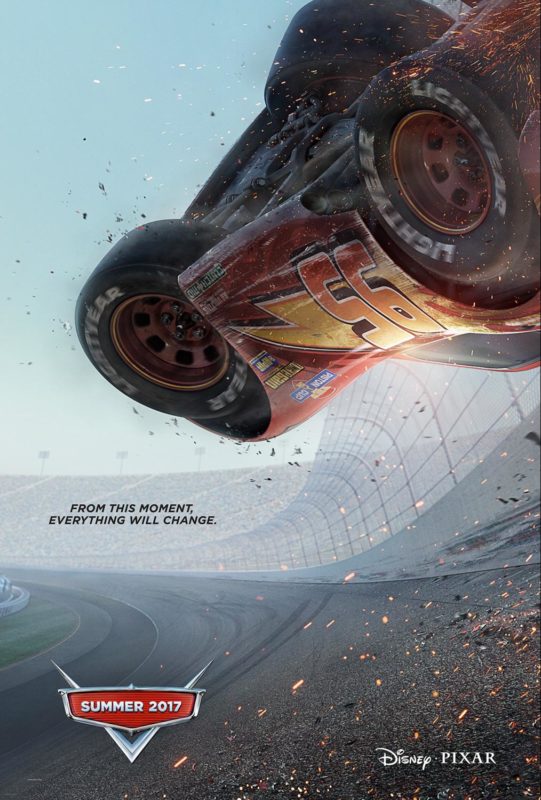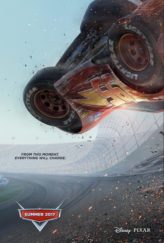 In theaters: June 16, 2017
Starring: Armie Hammer, Owen Wilson, Bonnie Hunt
Blindsided by a new generation of blazing-fast racers, the legendary Lightning McQueen (voice of Owen Wilson) is suddenly pushed out of the sport he loves. To get back in the game, he will need the help of an eager young race technician, Cruz Ramirez, with her own plan to win, plus inspiration from the late Fabulous Hudson Hornet and a few unexpected turns. Proving that #95 isn't through yet will test the heart of a champion on Piston Cup Racing's biggest stage!
17. The Dark Tower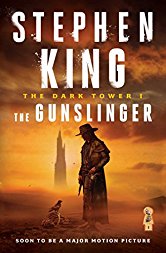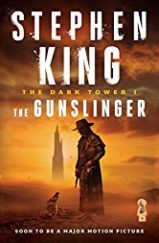 In theaters: July 28, 2017
Starring: Katheryn Winnick, Matthew McConaughey, Idris Elba
Trailer coming soon…
Gunslinger Roland Deschain roams an Old West-like landscape in search of the dark tower, in the hopes that reaching it will preserve his dying world.
18. It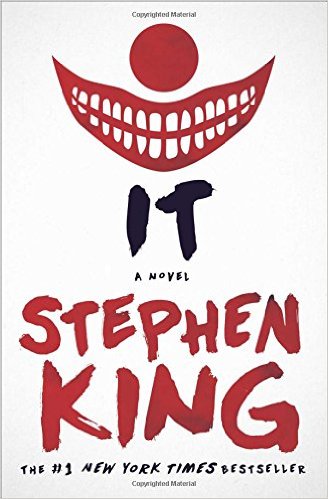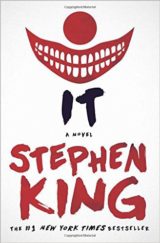 In theaters: September 8, 2017
Starring: Bill Skarsgård, Finn Wolfhard, Jaeden Lieberher
In a small town in Maine, seven children known as The Losers Club come face to face with life problems, bullies and a monster that takes the shape of a clown called Pennywise.
19. CoCo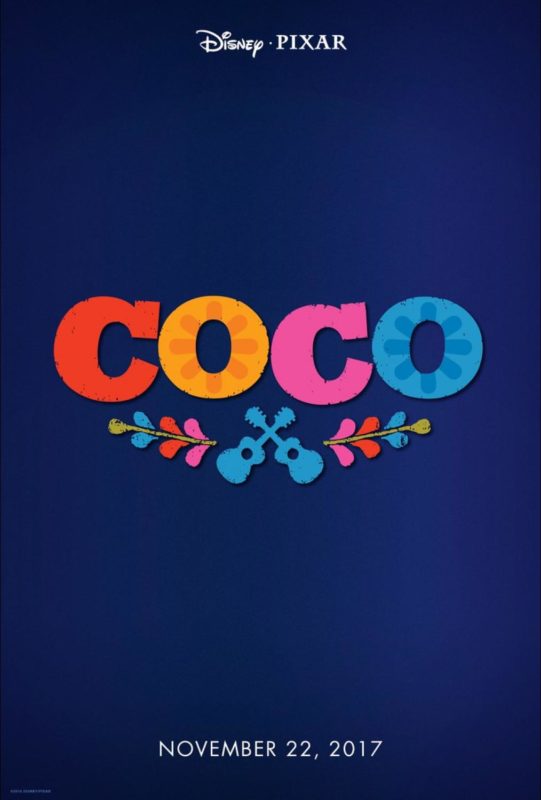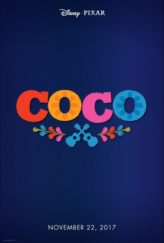 In theaters: November 24, 2017
Starring: Gael García Bernal, Benjamin Bratt, Renee Victor
For generations, the Riveras have banned music because they believe they've been cursed by it; as their family history goes, Miguel's great-grandfather abandoned his wife decades earlier to follow his own dreams of performing, leaving Imelda (Miguel's great-grandmother) to take control as the matriarch of the now-thriving Rivera line and declare music dead to the family forever. But Miguel harbors a secret desire to seize his musical moment, inspired by his favorite singer of all time, the late Ernesto de la Cruz (Bratt). It's only after Miguel discovers an amazing link between himself and De la Cruz that he takes action to emulate the famous singer and, in doing so, accidentally enters the Land of the Dead. In the beautiful underworld, it's not long until Miguel encounters the souls of his own family — generations' worth of long-dead but no less vivacious Rivera ancestors, including great-grandmother Imelda. Still, given the opportunity to roam around the Land of the Dead, Miguel decides to track down De la Cruz himself. He teams up with another friendly (and skeletal) spirit — a trickster named Hector, voiced by Bernal — to find De la Cruz, earn his family's blessing to perform, and return to the Land of the Living before time runs out.
20. Star Wars: Episode VIII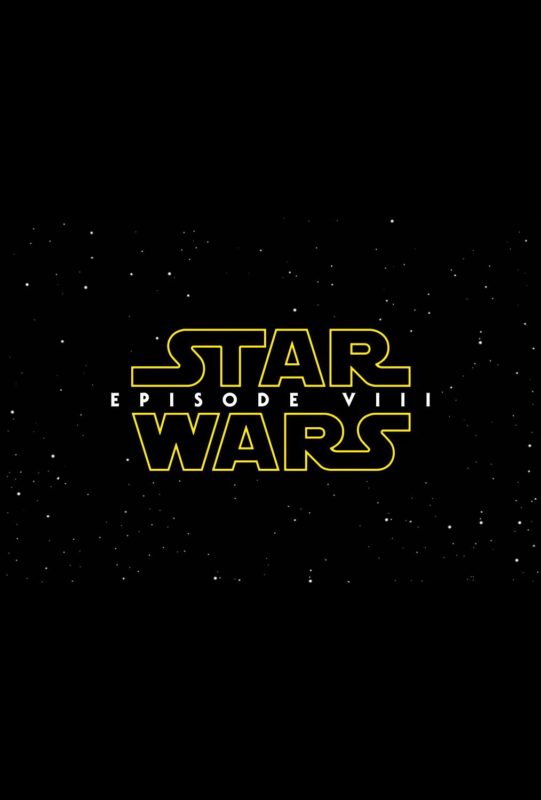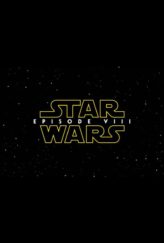 In theaters: December 15, 2017
Starring: Carrie Fisher, Tom Hardy, Daisy Ridley
Trailer coming soon…
Having taken her first steps into a larger world in Star Wars: The Force Awakens (2015), Rey continues her epic journey with Finn, Poe and Luke Skywalker in the next chapter of the saga.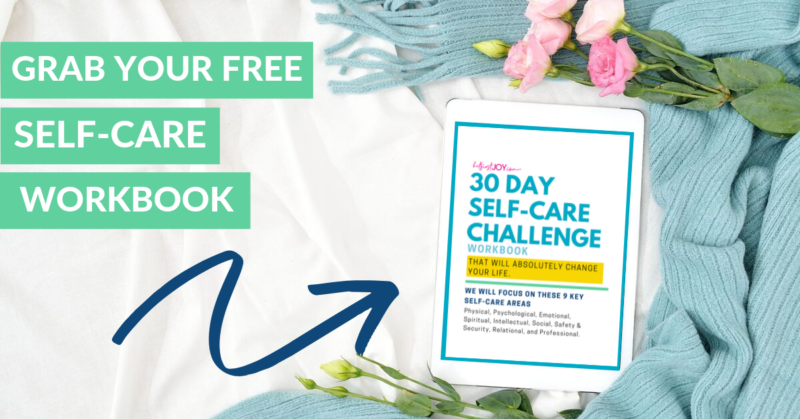 DISCLOSURE
As an Amazon Associate I earn from qualifying purchases. This post may contain affiliate links and/or promotional products, all opinions expressed are that of But First, Joy only. Read my full disclosure.