I always find that the best movies are based on books. I mean, it must be a great story to be made into a movie, right? Okay, the books are usually better but it's so much fun to give it the benefit of the doubt. You never know what kind of twists have been added to the movie.
You will also love these 50 Inspirational Books for Women & 43 Movies Based on Books coming in 2018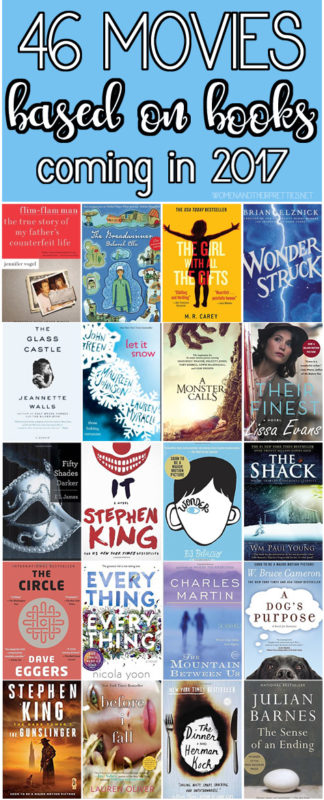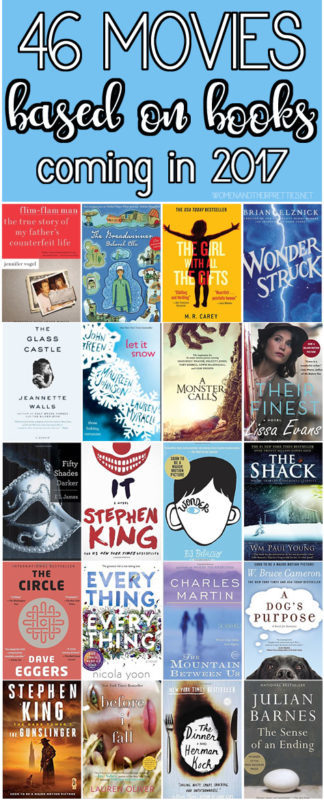 Some movies can really surprise you, like The BFG and The Hunger Games. It's a new year and that means lots of new movies to watch and books to read. Here's a list of books to read before you watch the movie.
1. A Monster Calls
Coming in January 2017 / Get the book
Follows 12-year-old Conor (Lewis MacDougall) who attempts to deal with his mother's (Felicity Jones, who stars in Focus' fall release The Theory of Everything) illness and the bullying of his classmates by escaping into a fantastical world of monsters and fairy tales that explore courage, loss and faith.
2. The Bye Bye Man
Coming in January 2017 / Get the book
A horror-thriller that exposes the evil behind the most unspeakable acts committed by man. When three college friends stumble upon the horrific origins of the Bye Bye Man, they discover that there is only one way to avoid his curse: don't think it, don't say it. But once the Bye Bye Man gets inside your head, he takes control. Is there a way to survive his possession?
3. Live By Night
Coming in January 2017 / Get the book
Live by Night is set in the roaring '20s, when Prohibition hasn't stopped the flow of booze in an underground network of gangster-run speakeasies. The opportunity to gain power and money is there for any man with enough ambition and nerve, and Joe Coughlin, the son of the Boston Police Superintendent, long ago turned his back on his strict upbringing for the spoils of being an outlaw. But even among criminals there are rules, and Joe breaks a big one: crossing a powerful mob boss by stealing his money and his moll. The fiery affair ends in tragedy, setting Joe on a path of revenge, ambition, romance and betrayal that propels him out of Boston and up the ladder of Tampa's steamy rum-running underworld.
4. Fifty Shades Darker
Coming in February 2017 / Get the book
When a wounded Christian Grey tries to entice a cautious Ana Steele back into his life, she demands a new arrangement before she will give him another chance. As the two begin to build trust and find stability, shadowy figures from Christian's past start to circle the couple, determined to destroy their hopes for a future together.
5. Stephen King's IT
Coming in September 2017 / Get the book
A group of kids called the "Losers Club" encounter a creature called It, which preys on children and whose favorite form is that of a sadistic clown called Pennywise. When the creature resurfaces, the kids are called upon to regroup again, this time as adults, even though they have no memory of the first battle.
6. Captain Underpants
Coming in June 2017 / Get the books
George Beard and Harold Hutchins, two mischievous fourth graders, find things quickly spiral out of control when their favorite superhero, Captain Underpants, magically springs to life from the pages of a comic book. The boys' power-mad principal Mr. Krupp, who turns into Captain Underpants when hears the sound of fingers snapping, takes on wretched super-villain Professor Poopypants.
Children's Book
7. Silence
Release date TBA – 2017 / Get the book
Tells the story of two Christian missionaries (Andrew Garfield and Adam Driver) who face the ultimate test of faith when they travel to Japan in search of their missing mentor (Liam Neeson) – at a time when Christianity was outlawed and their presence forbidden.
8. A Dog's Purpose — DO NOT SUPPORT THIS FILM.
Animal Abuse occurred in the making of this film, so I can no longer support or recommend it. However, the author has nothing to do with these allegations of abuse, so please – read the book!
Coming in January 2017 / Get the book
Shares the soulful and surprising story of one devoted dog (voiced by Josh Gad) who finds the meaning of his own existence through the lives of the humans he teaches to laugh and love. The family film told from the dog's perspective.
9. The Dark Tower
Coming in July 2017 / Get the books
Gunslinger Roland Deschain roams an Old West-like landscape in search of the dark tower, in the hopes that reaching it will preserve his dying world.
10. The Zookeeper's Wife
Coming in March 2017 / Get the book
The real-life story of one working wife and mother who became a hero to hundreds during World War II. In 1939 Poland, Antonina Żabińska (portrayed by two-time Academy Award nominee Jessica Chastain) and her husband, Dr. Jan Żabiński (Johan Heldenbergh), have the Warsaw Zoo flourishing under his stewardship and her care. When their country is invaded by the Nazis, Jan and Antonina are stunned – and forced to report to the Reich's newly appointed chief zoologist, Lutz Heck (Daniel Brühl). To fight back on their own terms, Antonina and Jan covertly begin working with the Resistance – and put into action plans to save lives out of what has become the Warsaw Ghetto, with Antonina putting herself and even her children at great risk.
11. Diary of a Wimpy Kid: The Long Haul
Coming in May 2017 / Get the books
A family road trip to attend Meemaw's 90th birthday party goes off course–thanks to Greg's newest scheme to (finally!) become famous.
12. Wonder
Coming in April 2017 / Get the book
August (Auggie) Pullman was born with a facial deformity that prevented him from going to a mainstream school—until now. He's about to start 5th grade at Beecher Prep, and if you've ever been the new kid then you know how hard that can be. The thing is Auggie's just an ordinary kid, with an extraordinary face. But can he convince his new classmates that he's just like them, despite appearances?
13. The Circle
Coming in April 2017 / Get the book
As she rises through the ranks of the world's largest tech and social media company, The Circle, Mae (Emma Watson) is encouraged by company founder Eamon Bailey (Tom Hanks) to live her life with complete transparency.
14. The Shack
Coming in March 2017 / Get the book
The Shack takes us on a father's uplifting spiritual journey. After suffering a family tragedy, Mack Phillips [Sam Worthington] spirals into a deep depression causing him to question his innermost beliefs. Facing a crisis of faith, he receives a mysterious letter urging him to an abandoned shack deep in the Oregon wilderness. Despite his doubts, Mack journeys to the shack and encounters an enigmatic trio of strangers led by a woman named Papa [Octavia Spencer]. Through this meeting, Mack finds important truths that will transform his understanding of his tragedy and change his life forever.
15. Alone in Berlin
Coming in January 2017 / Get the book
Otto and Anna Quangel (Brendan Gleeson & Emma Thompson) are a working class husband and wife doing their best to ride out the war. When their son is killed fighting on the frontlines, however, everything changes. They begin pouring their rage and grief into postcards emblazoned with anti-Nazi slogans, risking everything to disseminate their messages of protest across the city. But this seemingly small act of subversion rattles the regime, including a police inspector (Daniel Brühl) who will not rest until the culprits have been caught.
16. Lost City of Z
Coming in April 2017 / Get the book
While attempting to find the so-called "City of Z" in the Amazon, British explorer Col. Percy Harrison Fawcett and his party disappear in 1925. Over the next 70 years, scores of explorers try and fail to retrace Fawcett's path, including a 1996 expedition of Brazilian adventurers.
17. Same Kind of Different As Me
Coming in Feb 2017 / Get the book
Same Kind of Different As Me is the story of an international art dealer Ron Hall (Kinnear) who must befriend a dangerous homeless man (Hounsou) in order to save his struggling marriage to his wife (Zellweger), a woman whose dreams will lead all three of them on the most remarkable journey of their lives. Voight plays Hall's father, with whom he reconciles thanks to the revelations of his new life.
18. Before I Fall
Coming in March 2017 / Get the book
What if you had only one day to change absolutely everything? Samantha Kingston has everything: the perfect friends, the perfect guy, and a seemingly perfect future. Then, everything changes. After one fateful night, Sam wakes up with no future at all. Trapped reliving the same day over and over, she begins to question just how perfect her life really was. As she begins to untangle the mystery of a life suddenly derailed, she must also unwind the secrets of the people closest to her, and discover the power of a single day to make a difference, not just in her own life, but in the lives of those around her—before she runs out of time for good.
19. Ferdinand
Coming in December 2017 / Get the book
Ferdinand, a little bull, prefers sitting quietly under a cork tree just smelling the flowers versus jumping around, snorting, and butting heads with other bulls. As Ferdinand grows big and strong, his temperament remains mellow, but one day five men come to choose the "biggest, fastest, roughest bull" for the bullfights in Madrid and Ferdinand is mistakenly chosen.

20. The Snowman
Coming in October 2017 / Get the book
Set on Oslo, a woman goes missing and her pink scarf turns up as an accessory that has been wrapped around an ominous-looking snowman that someone has built nearby. As detective Harry Hole investigates, it appears it might be the work of a serial killer.
21. LAbyrinth
Release Date TBA – 2017 / Get the book
In the mid-1990s, Los Angeles is rife with crime, poverty and racism. Detective Russell Poole, a straight-shooting detective, is assigned to investigate a cop-on-cop shooting and stumbles upon a web of corruption woven into the fabric of the department. As he delves deeper into the mire of scandal and deception, he is met with increasing resistance from his superiors and frozen out by his fellow officers.
22. Murder on the Orient Express
Coming in November 2017 / Get the book
Genius Belgian detective Hercule Poirot investigates the murder of an American tycoon aboard the Orient Express train.
23. Red Sparrow
Coming in November 2017 / Get the book
Set in contemporary Russia, state intelligence officer Dominika Egorova struggles to survive in the cast-iron bureaucracy of post-Soviet intelligence and is drafted against her will to become a "Sparrow," a trained seductress in the service. Her first assignment is Nathaniel Nash, a first-tour CIA officer, who handles the agency's most sensitive penetration of Russian intelligence. The two young intelligence officers collide in a charged atmosphere of tradecraft, deception, and inevitably, a sexual attraction that threatens their careers and the security of America's valuable mole in Moscow.
24. Let It Snow
Coming in November 2017 / Get the book
Three separate stories intertwine with each other as teens experience a huge snow storm during the Christmas season.
26. Their Finest Hour
Coming in March 2017 / Get the book
The year is 1940, London. With the nation bowed down by war, the British ministry turns to propaganda films to boost morale at home. Realizing their films could use "a woman's touch," the ministry hires Catrin Cole (Gemma Arterton) as a scriptwriter in charge of writing the female dialogue. Although her artist husband looks down on her job, Catrin's natural flair quickly gets her noticed by cynical, witty lead scriptwriter Buckley (Sam Claflin). Catrin and Buckley set out to make an epic feature film based on the Dunkirk rescue starring the gloriously vain, former matinee idol Ambrose Hilliard (Bill Nighy). As bombs are dropping all around them, Catrin, Buckley and their colorful cast and crew work furiously to make a film that will warm the hearts of the nation.
27. Everything, Everything
Coming in May 2017 / Get the book
Maddy, a teen, has severe combined immunodeficiency (SCID), a rare disease that causes her to be allergic to practically everything. She's spent 17 years hiding out in her home, only seeing her mother and her nurse, Carla. But when a boy named Olly moves in next door, Maddy begins to fall in love.
28. War With Grandpa
Coming in October 2017 / Get the book
A young man loves his grandfather, but also loves his bedroom. When grandpa's wife dies, he moves in. His bad leg means he can't stay in the attic bedroom, so guess who gives up his beloved bedroom? The young man engages in a series of pranks meant to drive out grandpa, but the old man is pretty resourceful in returning each salvo.
29. I Am Pilgrim
Release date TBA 2017 / Get the book
"Pilgrim" is the codename for a man who doesn't exist. The adopted son of a wealthy American family, he once headed up a secret espionage unit for US intelligence. Now in anonymous retirement, he is called upon to lend his expertise to an unusual investigation but ultimately becomes caught in a terrifying race-against-time to save America from oblivion.
30. The Mountain Between Us
Coming in October 2017 / Get the book
Follows two strangers who survive a plane crash in the Colorado woods and are forced to rely on one another for survival, eventually falling in love.
31. Tulip Fever
Coming in February 2017 / Get the book
Set in 17th century Amsterdam, Tulip Fever follows a married woman (Alicia Vikander) who begins a passionate affair with an artist (Dane DeHaan) hired to paint her portrait. The lovers gamble on the booming market for tulip bulbs as a way to raise money to run away together.
32. The Sense of an Ending
Coming in March 2017 / Get the book
Tony Webster (Broadbent) leads a reclusive and quiet existence until long-buried secrets from his past force him to face the flawed recollections of his younger self, the truth about his first love (Rampling) and the devastating consequences of decisions made a lifetime ago.
33. The Dinner
Coming in May 2017 / Get the book
A dark tale about two families who are struggling to make a tough decision regarding their teenage sons — with the whole story unfolding over one dinner.
34. The Beguiled
Coming in June 2017 / Get the book
The Beguiled unfolds in a girls' school in the state of Virginia in 1864. As the Civil War rages, The Miss Martha Farnsworth Seminary for Young Ladies has been sheltered from the outside world— until the day a wounded Union soldier is discovered nearby and taken in.
35. American Assassin
Release date TBA 2017 / Get the book
Follows the rise of Mitch Rapp (Dylan O'Brien) a CIA black ops recruit under the instruction of Cold War veteran Stan Hurley (Michael Keaton). The pair is then enlisted by CIA Deputy Director Irene Kennedy (Sanaa Lathan) to investigate a wave of apparently random attacks on both military and civilian targets. Together the three discover a pattern in the violence leading them to a joint mission with a lethal Turkish agent (Shiva Negar) to stop a mysterious operative (Taylor Kitsch) intent on starting a World War in the Middle East.
36. The Glass Castle
Release date TBA 2017 / Get the book
Tells the story of a successful young woman who was raised by dysfunctional and nonconformist parents. Her world gets turned upside down when they move to New York to be near her.
37. Wonderstruck
Release date TBA 2017 / Get the book
Two kids, both deaf, from different time periods, one from 1927, one from 1977, run away to New York. Despite the chasm of decades, they are connected by a mystery waiting to be solved.
Children's book
38. The Girl With All The Gifts
Release date TBA 2017 / Get the book
Set in a dystopian world where a seemingly normal and very intelligent little girl lives in an underground army bunker with other children her age. They are all experimental cases being examined by scientists – led by Dr. Caldwell (Glenn Close) – to find a cure for a fungal spore that has infected the planet.
39. The Hunter's Prayer
Release date TBA 2017 / Get the book
Follows a solitary assassin (Worthington) hired to kill a young woman (Rush) who is unaware that her family's questionable business dealings have cost them their lives. However, when he can't bring himself to pull the trigger, the two form a bond and escape across Europe together, hunted by those responsible for her family's murder.
40. The Female Brain
Release date TBA 2017 / Get the book
Looks at the inner workings and complex power of brain chemistry among couples at different stages of their relationships and focuses on five couples who are struggling with each other.
41. Submergence
Release date TBA 2017 / Get the book
Focuses on two lovers who are separated by thousands of miles and use the memories of their intense romance to help them get through the life-or-death situations they're facing in their present lives.
42. The Foreigner
Release date TBA 2017 / Get the book
A restaurant owner in London's Chinatown is forced to push his moral and physical boundaries to track down the group of rogue Irish terrorists responsible for the death of his beloved daughter after the justice system fails him.
43. The Breadwinner
Release date TBA 2017 / Get the book
The Breadwinner tells the story of Parwana, a 12-year-old girl growing up under the Taliban in Afghanistan in 2001. When her father is arrested, Parwana dresses as a boy in order to work and provide for her family. Together with her best friend Shauzia, she risks discovery to try to find out if her father is still alive.
44. The Kidnapping of Edgardo Mortara
Release date TBA 2017 / Get the book
In 1858, an Italian Jew beomes the center of an international controversy when he is removed from his parents at the age of seven by authorities of the Papal States and is raised as a Catholic. He goes on to become a priest in the Augustinian order.
Also based on a true story.
45. Flag Day
Release date TBA 2017 / Get the book
Follows a young journalist who struggles to come to terms with the dark legacy of her father, a loving conman who was eventually arrested for one of the largest counterfeit money operations in US history.
46. Stronger
Release date TBA 2017 / Get the book
Jake Gyllenhaal stars as the working-class Boston man whose iconic photo from the 2013 Boston Marathon bombing captured the hearts of the world. Stronger is the deeply personal account of the heroic journey that came after that photo – defining a man's inner courage, a community's pride, a family's bond and an unexpectedly tenacious love.
Also based on a true story.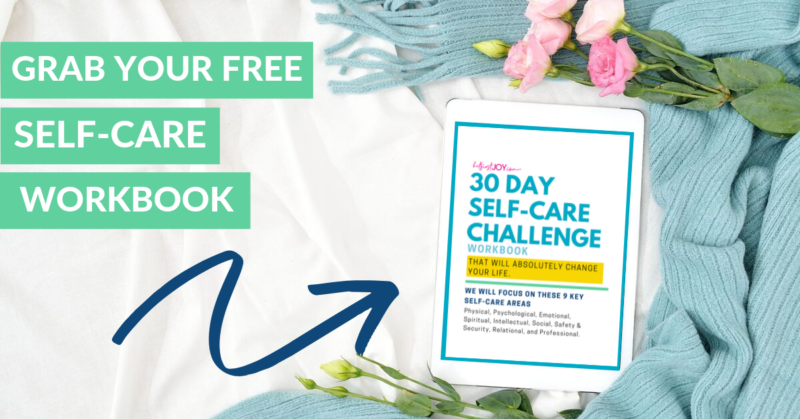 DISCLOSURE
As an Amazon Associate I earn from qualifying purchases. This post may contain affiliate links and/or promotional products, all opinions expressed are that of But First, Joy only. Read my full disclosure.