The new year is right around the corner and so are a ton of incredible movies! I'm excited to share the 43 movies based on books coming 2018! Be sure to mark your calendars because 2018 is going to make book lovers very happy! 2017's "Movies Based on Books" feature was a huge hit, so I'm sure 2018's will be as well!

Movies Based on Books Coming in 2018
1. The Leisure Seeker: A Novel by Michael Zadoorian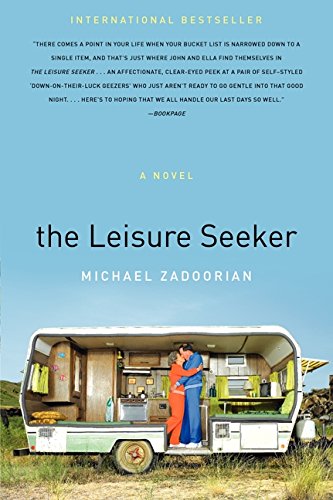 Coming to theaters January 2018

Traveling in their family Leisure Seeker vintage recreational vehicle, John and Ella Spencer take one last road trip from Boston to the Hemingway House in the Florida Keys before his Alzheimer's and her cancer can catch up with them.
---
2. Peter Rabbit by Beatrix Potter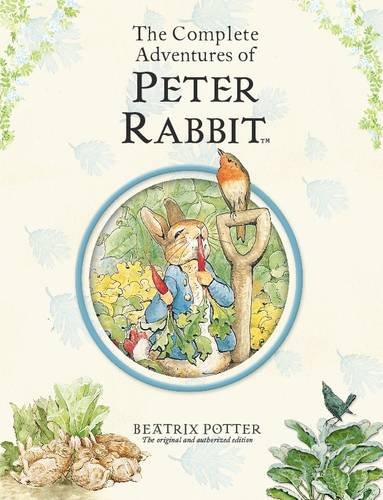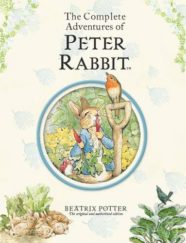 Coming to theaters February 2018 (based on the book's character)

Peter and his family take over Old Mr. McGregor's property, throwing an endless party of fruits, vegetables and bad behavior. When a younger, more fastidious McGregor arrives to claim his inheritance, Peter is determined to keep the party going.
But the young McGregor is not only a formidable foe, but is also falling for the local painter (and the rabbits' surrogate mother), Bea. Now, Peter will stop at nothing to drive McGregor away as the two wage war over both the garden and Bea's affection.
Their rivalry will take them from the idyllic Lake District to the busy London Underground to the toy-filled aisles of Harrods and back again. But in the end, Peter must come to realize that carrots and glory are never as gratifying as love and family.
---
3. Maze Runner: The Death Cure by James Dashner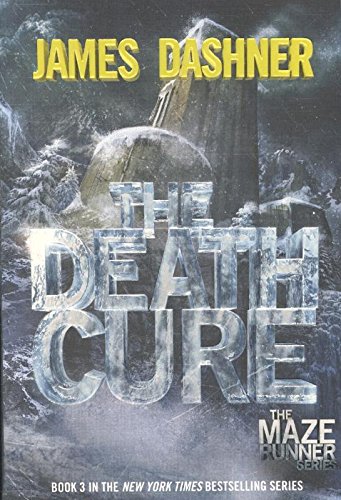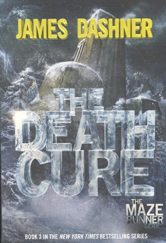 Coming to theaters February 2018

Thomas (Dylan O'Brien) searches for a cure to a virus that turns people into rampaging zombies.
---
4. Fifty Shades Freed by E L James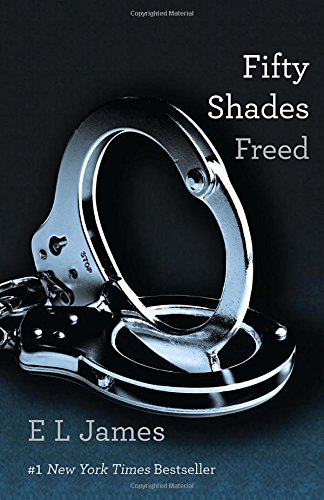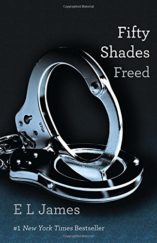 Coming to theaters February 2018
When unworldly student Anastasia Steele first encountered the driven and dazzling young entrepreneur Christian Grey it sparked a sensual affair that changed both of their lives irrevocably. Shocked, intrigued, and, ultimately, repelled by Christian's singular erotic tastes, Ana demands a deeper commitment. Determined to keep her, Christian agrees.
Now, Ana and Christian have it all—love, passion, intimacy, wealth, and a world of possibilities for their future. But Ana knows that loving her Fifty Shades will not be easy, and that being together will pose challenges that neither of them would anticipate. Ana must somehow learn to share Christian's opulent lifestyle without sacrificing her own identity. And Christian must overcome his compulsion to control as he wrestles with the demons of a tormented past.
Just when it seems that their strength together will eclipse any obstacle, misfortune, malice, and fate conspire to make Ana's deepest fears turn to reality.
---
5. The War With Grandpa by Robert Kimmel Smith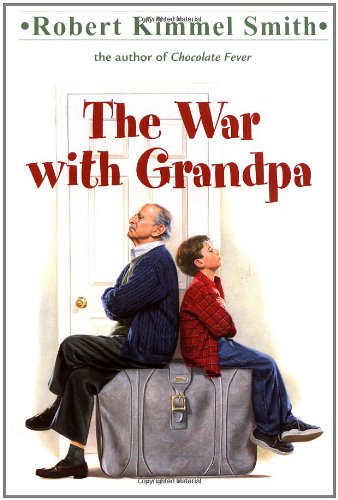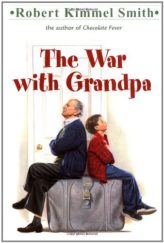 Coming to theaters February 2018

A young man loves his grandfather, but also loves his bedroom. When grandpa's wife dies, he moves in. His bad leg means he can't stay in the attic bedroom, so guess who gives up his beloved bedroom? The young man engages in a series of pranks meant to drive out grandpa, but the old man is pretty resourceful in returning each salvo.
---
6. Annihilation: A Novel by Jeff VanderMeer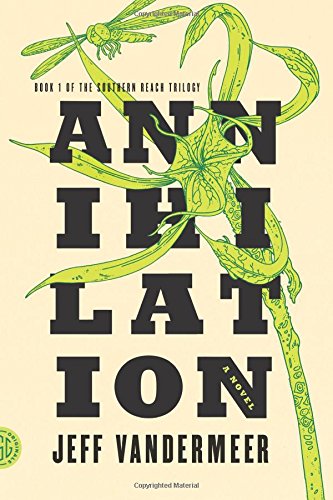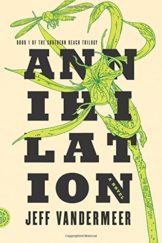 Coming to theaters February 2018
A biologist searches for her missing husband while on an expedition with a secret agency and discovers a dangerous creature lurking in the wilderness.
---
7. Red Sparrow: A Novel by Jason Matthews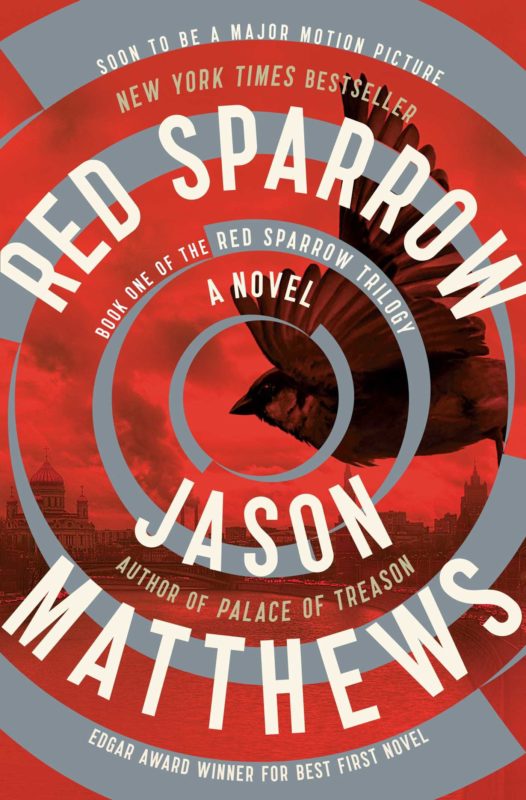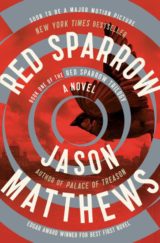 Coming to theaters March 2018 (author was former CIA officer)
Dominika Egorova (Jennifer Lawrence) is drafted against her will to become a "sparrow," a trained seductress in the Russian security service. Dominika learns to use her body as a weapon, but struggles to maintain her sense of self during the dehumanizing training process. Finding her power in an unfair system, she emerges as one of the program's strongest assets. Her first target is Nate Nash (Joel Edgerton), a CIA officer who handles the agency's most sensitive infiltration of Russian intelligence. The two young operatives fall into a spiral of attraction and deception, which threatens their careers, allegiances and the security of both countries.
---
8. A Wrinkle In Time by Madeleine L'Engle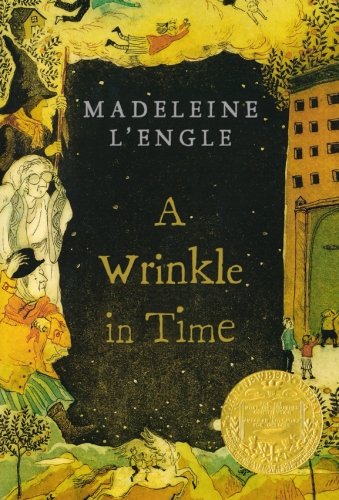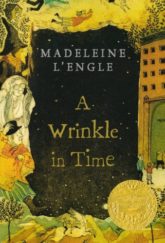 Coming to theaters February 2018
Meg Murry and her little brother, Charles Wallace, have been without their scientist father, Mr. Murry, for five years, ever since he discovered a new planet and used the concept known as a tesseract to travel there. Joined by Meg's classmate Calvin O'Keefe and guided by the three mysterious astral travelers known as Mrs. Whatsit, Mrs. Who and Mrs. Which, the children brave a dangerous journey to a planet that possesses all of the evil in the universe.
---
9. How The Grinch Stole Christmas by Dr Suess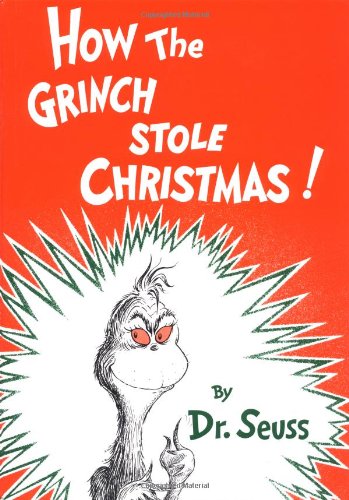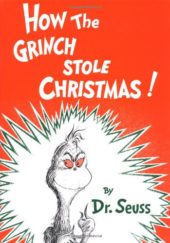 Coming to theaters November 2018 – Sources say the plan is to stay faithful to the book.
A newly imagined version of the holiday classic will be adapted from Dr. Seuss' book by Michael LeSieur. "Every Who down in Who-ville liked Christmas a lot . . . but the Grinch, who lived just north of Who-ville, did NOT!" Not since "'Twas the night before Christmas" has the beginning of a Christmas tale been so instantly recognizable. This heartwarming story about the effects of the Christmas spirit will grow even the coldest and smallest of hearts. Like mistletoe, candy canes, and caroling, the Grinch is a mainstay of the holidays, and his story is the perfect gift for young and old.
---
10. Horse Soldiers by Doug Stanton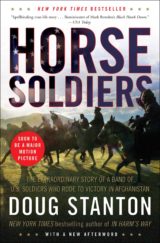 Coming in January 2018
Just weeks after 9/11, a team of United States special forces goes to Afghanistan and is ordered to take over the city of Mazar E Sharif. With their modern equipment useless in the rugged Afghan terrain, the US soldiers, with the help of the Northern Alliance, retrain to fight using only horses and their personal gear and weapons.
---
11. Ready Player One: A Novel by Ernest Cline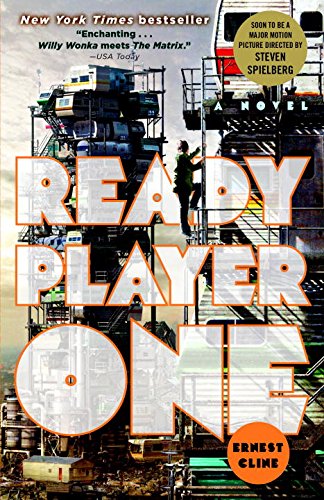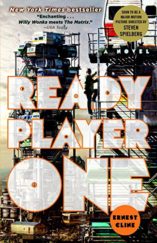 Coming in March 2018
Film centers on a young outcast named Wade Watts. In the near future, Watts escapes from his daily drudgery by logging into an online game called 'The Oasis'. When the game's billionaire founder dies, he offers players his fortunes as the prize in the virtual treasure hunt. Watts gets in on the action, but soon finds himself facing off against corporate foes who will go to any lengths to get the money – in both the real world and in 'The Oasis'.
---
12. The Alchemist by Paulo Coelho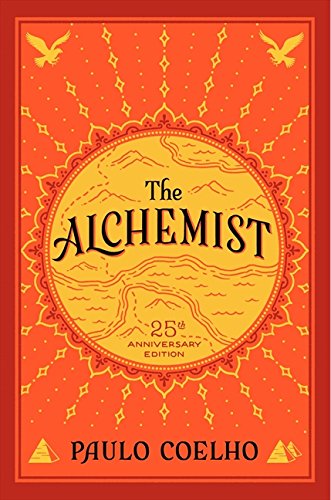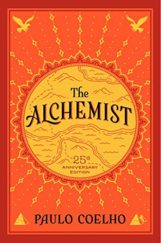 2018 Release date TBD – Still in pre-production
Paulo Coelho's masterpiece tells the mystical story of Santiago, an Andalusian shepherd boy who yearns to travel in search of a worldly treasure. His quest will lead him to riches far different—and far more satisfying—than he ever imagined. Santiago's journey teaches us about the essential wisdom of listening to our hearts, of recognizing opportunity and learning to read the omens strewn along life's path, and, most importantly, to follow our dreams.
---
13. Paddington 2 by Michael Bond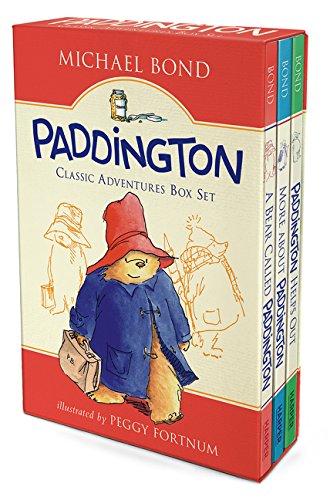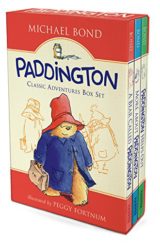 Coming to theaters January 2018
Story finds Paddington happily settled with the Brown family in Windsor Gardens, where he has become a popular member of the community, spreading joy and marmalade wherever he goes. While searching for the perfect present for his beloved Aunt Lucy's hundredth birthday, Paddington spots a unique pop-up book in Mr. Gruber's antique shop, and embarks upon a series of odd jobs to buy it. But when the book is stolen, it's up to Paddington and the Browns to unmask the thief…
---
14. Meg by Steve Alten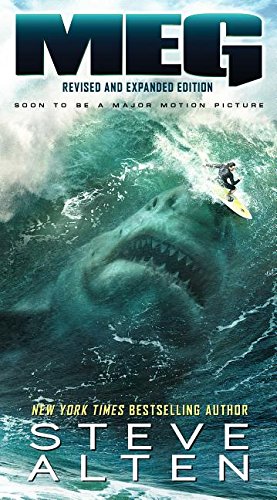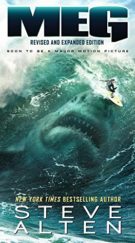 Coming to theaters August 2018
In the film, a deep-sea submersible—part of an international undersea observation program—has been attacked by a massive creature, previously thought to be extinct, and now lies disabled at the bottom of the deepest trench in the Pacific…with its crew trapped inside. With time running out, expert deep sea rescue diver Jonas Taylor (Jason Statham) is recruited by a visionary Chinese oceanographer (Winston Chao), against the wishes of his daughter Suyin (Li Bingbing), to save the crew—and the ocean itself—from this unstoppable threat: a pre-historic 75-foot-long shark known as the Megalodon. What no one could have imagined is that, years before, Taylor had encountered this same terrifying creature. Now, teamed with Suyin, he must confront his fears and risk his own life to save everyone trapped below… bringing him face to face once more with the greatest and largest predator of all time.
---
15. The Nutcrackers and the Four Realms (Nutcracker and Mouse King) by E.T.A. Hoffmann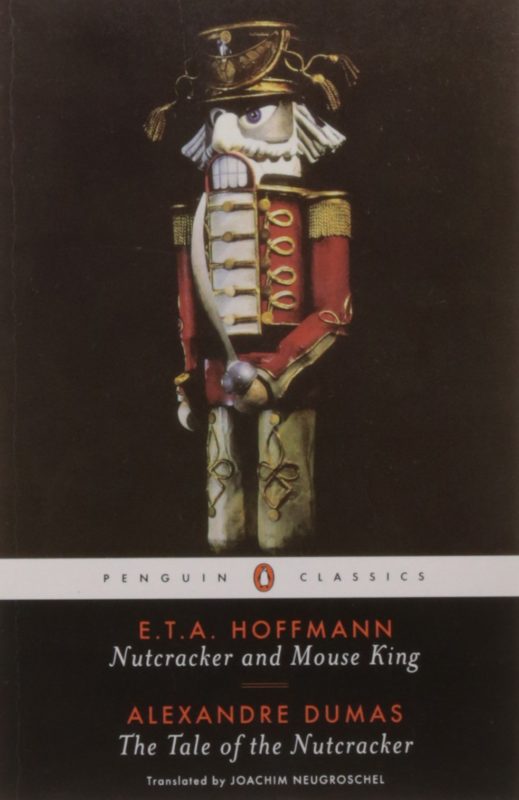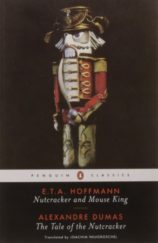 Coming to theaters November 2018
The story follows young Clara, who receives a nutcracker doll from her godfather on Christmas Eve. When the girl goes to check on it later that night, the clock strikes 12 and she finds herself thrust into a fantastical world in which a war rages between gingerbread soldiers and an army of mice.
---
16. The Girl in the Spider's Web by David Lagercrantz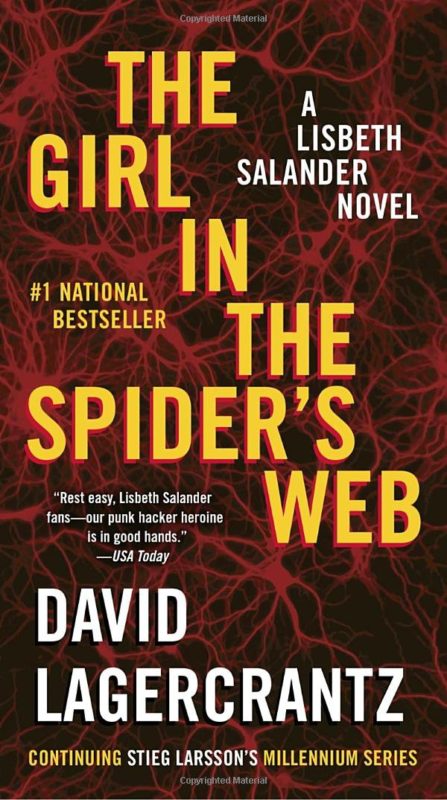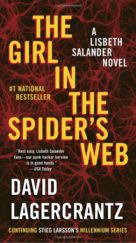 Coming to theaters October 2018
Spider's Web follows superhacker Lisbeth Salander and investigative journalist Mikael Blomkvist as they find themselves at the center of a tangled web of spies, cybercriminals and corrupt governments.
---
17. Simon Vs. the Homo Sapiens Agenda by Becky Albertalli (Love, Simon)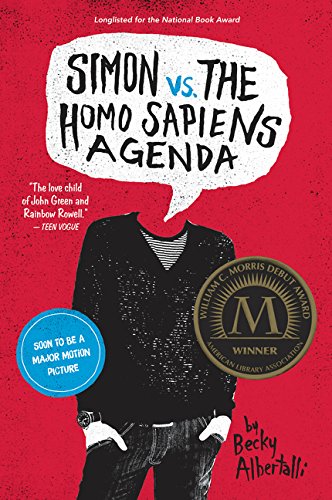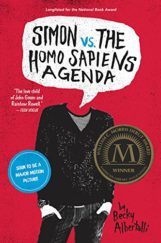 Coming to theaters March 2018 under the title "Love, Simon)
Follows a high school junior named Simon whose sexual-orientation secret falls into the hands of the class clown. The latter blackmails the teen into playing cupid and while that unfolds, Simon tries to navigate a way that will let him come out to his friends and family, not pushed out.
---
18. Forever My Girl by Heidi McLaughlin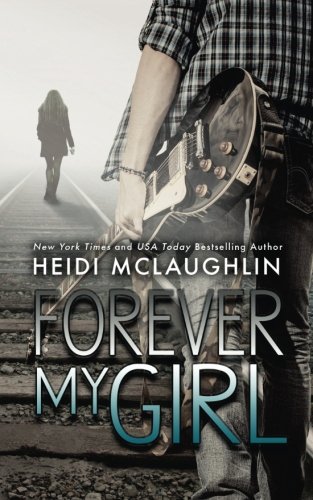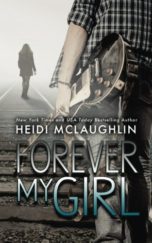 Coming to theaters January 2018
Tells the story of country music super-star Liam Page (Alex Roe) who left his bride, Josie (Jessica Rothe), at the altar choosing fame and fortune instead. However, Liam never got over Josie, his one true love, nor did he ever forget his Southern roots in the small community where he was born and raised. When he unexpectedly returns to his hometown for the funeral of his high school best friend, Liam is suddenly faced with the consequences of all that he left behind.
---
19. Where'd Ya Go, Bernadette: A Novel by Maria Semple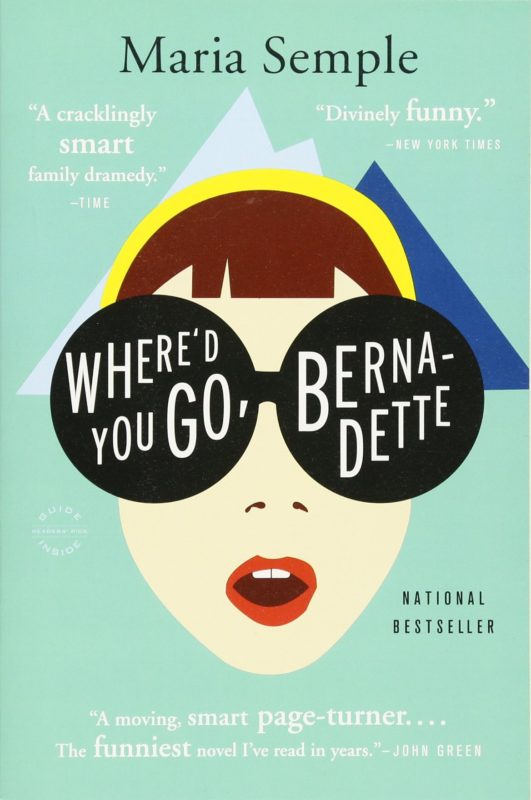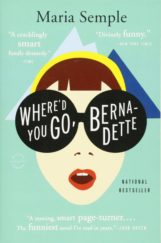 Coming to theaters May 2018
The story of a brilliant but slightly unhinged woman, a once-famous Los Angeles architect turned recluse, who abruptly disappears, leaving her Microsoft-guru husband and devoted eighth-grade daughter determined to find her.
---
20. Mortal Engines by Philip Reeve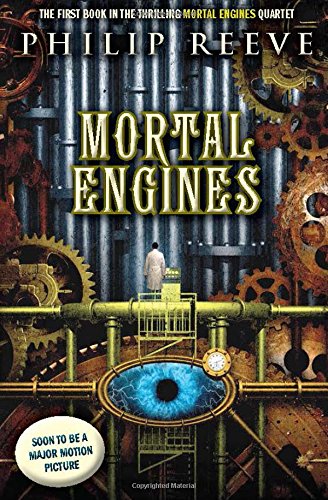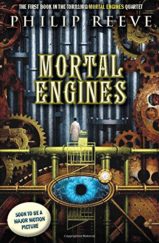 Coming to theaters December 2018
Story is set in a post-apocalyptic world where moving cities – or Traction Cities, roam nomadically, eating up resources and occasionally one another to continue being able to maintain life.
---
21. First Man: A Life of Neil A. Armstrong by James R. Hansen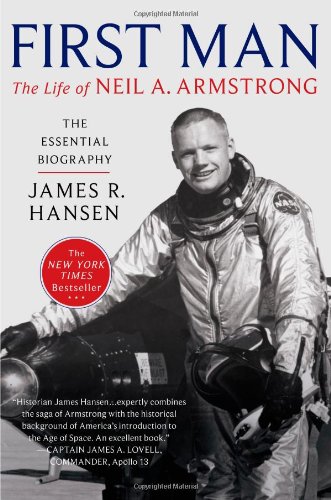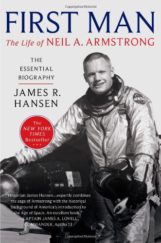 Coming to theaters October 2018 – under the title "First Man"
Neil Armstrong, a test pilot-turned-astronaut, is the first person to set foot on the moon.
---
22. The Bell Jar by Sylvia Plath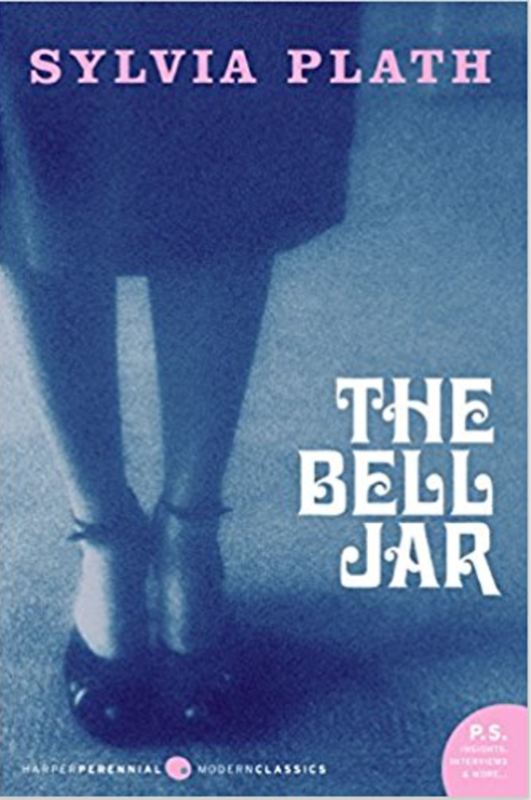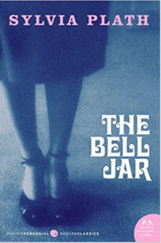 2018 Release Date TBA – Still in Pre-Production
Set in the 1950s, a young book editor grows troubled by the social trappings of her time and slowly descends into mental illness.
---
23. The Darkest Minds by Alexandra Bracken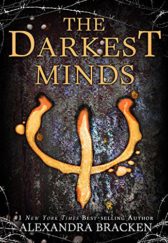 Coming to theaters September 2018
Set after a pandemic kills most of America's children and teenagers, some survivors develop various superpowers. They are deemed too dangerous for society and are taken from their families and placed inside internment camps. A 16-year-old with telekinetic powers escapes her camp and joins a group of teens on the run from the government.
---
24. Guernsey by Annie Barrows and Mary Ann Shaffer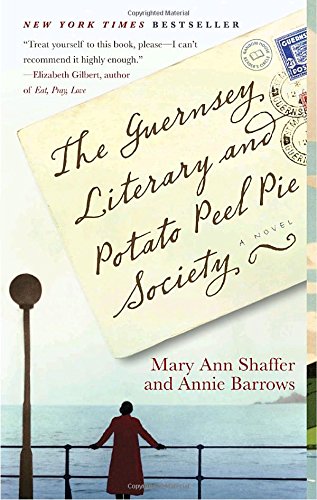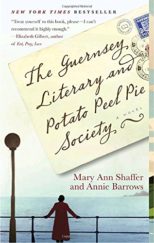 2018 Release Date TBA – Finalizing Production
The story follows a writer, as she forms an unexpected bond with the residents of Guernsey Island in the aftermath of World War II when she decides to write a book about their experiences during the war.
---
25. The Postcard Killings by James Patterson and Marklund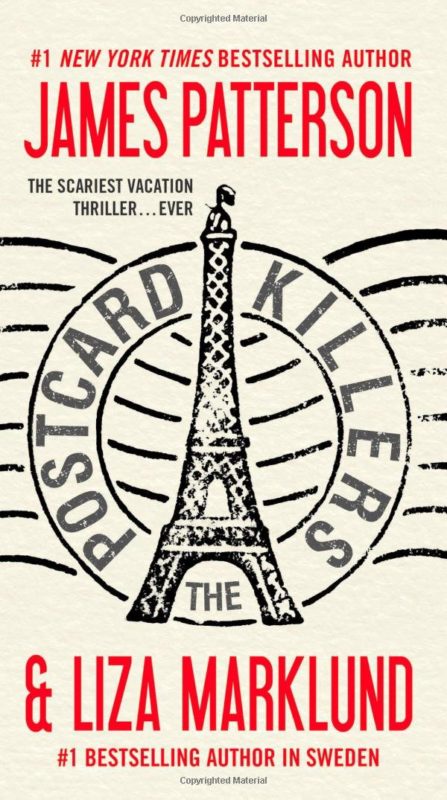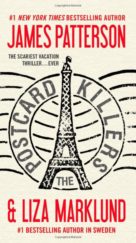 2018 Release Date TBA – Finalizing Production
One of New York's most celebrated detectives' only child is murdered while she is on her honeymoon in London. A Swedish newspaper art critic receives strange postcards, that brings hers and the detective's lives hurtling towards each other. Across Europe, couples are being found brutally murdered. In what seems an act of complete narcissism, picture postcards are sent to "seemingly" unconnected journalists, heralding the next horrific crime. Something truly terrible is happening, and it is random and it appears it will continue happening without limit. Whoever is behind this nightmare has a point to make, as they exact a terrible brand of revenge against society.
---
26. Can You Ever Forgive Me? by Lee Israel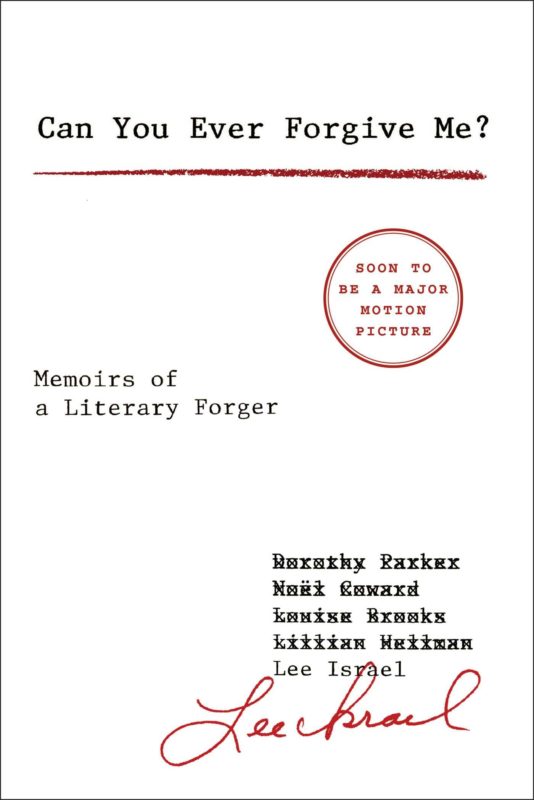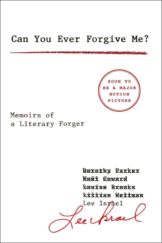 2018 Release Date TBA – Finalizing Production
Lee Israel, a respected biographer, falls on hard times and turns to counterfeiting the letters of deceased writers and celebrities in order to pay her rent. When the forgeries start to raise suspicion, she turns to stealing the actual letters from library archives and sells them through an ex-con fence she met in a bar, while the FBI is closing in on the scam. In 1993, she pleaded guilty to conspiracy to transport stolen property and served six months under house arrest. She died in 2014.
---
27. Molly's Game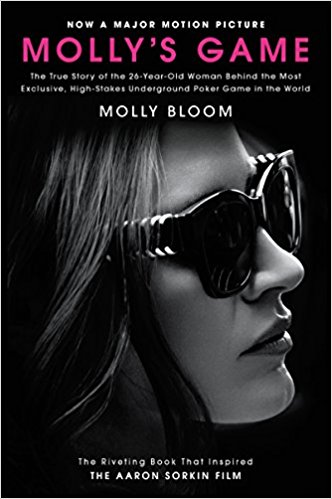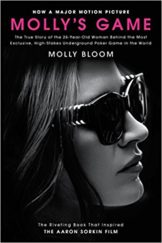 Coming to theaters January 2018 – Based on a Memoir
MOLLY'S GAME is the true story of Molly Bloom, an Olympic-class skier who ran the world's most exclusive high-stakes poker game for a decade before being arrested in the middle of the night by 17 FBI agents wielding automatic weapons. Her players included Hollywood royalty, sports stars, business titans and finally, unbeknownst to her, the Russian mob. Her only ally was her criminal defense lawyer Charlie Jaffey, who learned that there was much more to Molly than the tabloids led us to believe.
---
28. Stratton by Duncan Falconer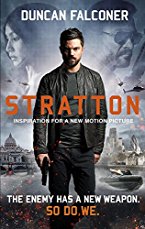 Coming to theaters January 2018
Get the John Stratton book series on Amazon
Set in Southern Italy, Rome and London, England, John Stratton is an operative of the SBS who works with the Intelligence Detachment in Northern Ireland.
---
29. Holmes & Watson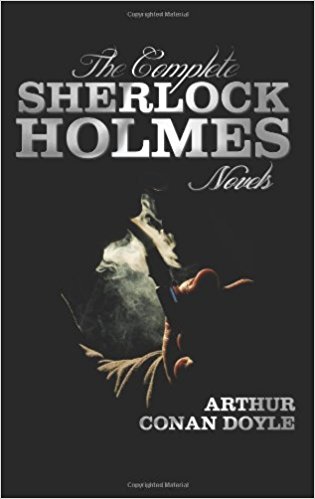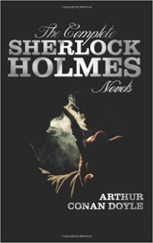 Coming to theaters November 2018 – Inspired by Arthur Conan Doyle's Sherlock Holmes tales
Adventures of master detective Sherlock Holmes and Watson, his crime-solving partner.
---
30. Bird Box by Josh Malerman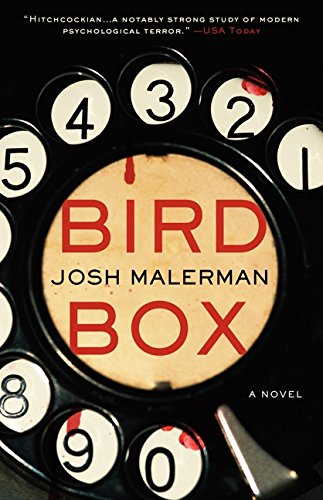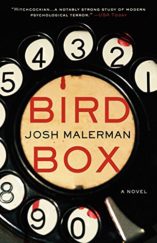 Coming to theaters in 2018 – Date to be announced
Something is out there . . .
Something terrifying that must not be seen. One glimpse and a person is driven to deadly violence. No one knows what it is or where it came from.
Five years after it began, a handful of scattered survivors remain, including Malorie and her two young children. Living in an abandoned house near the river, she has dreamed of fleeing to a place where they might be safe. Now, that the boy and girl are four, it is time to go. But the journey ahead will be terrifying: twenty miles downriver in a rowboat—blindfolded—with nothing to rely on but her wits and the children's trained ears. One wrong choice and they will die. And something is following them. But is it man, animal, or monster?
---
31. The 15:17 to Paris by Anthony Sadler, Alek Skarlatos, Spencer Stone and Jeffrey E. Stern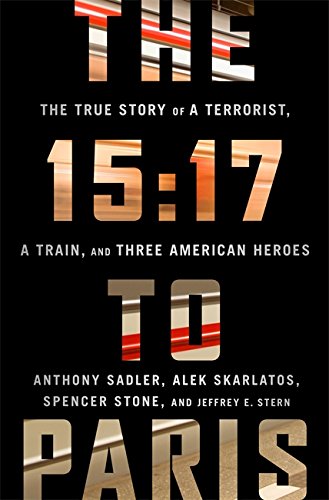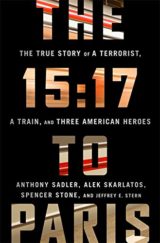 Coming to theaters February 2018
In August 2015, ISIS terrorist Ayoub El-Khazzani boards train from Brussels to Paris. El-Khazzani is armed with an AK-47 and enough ammo to kill more than 500 people, but three American friends refuse to give in to fear. Together, they avert a mass tragedy.
---
32. Christopher Robin by A. A. Milne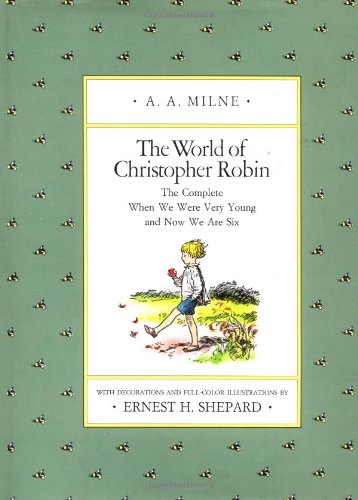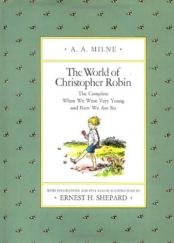 Coming to theaters August 2018 – movie will be live-action
Christopher Robin, now an adult, returns to the Hundred Acre Wood where Winne the Pooh lives.
---
33. LAbyrinth by Randall Sullivan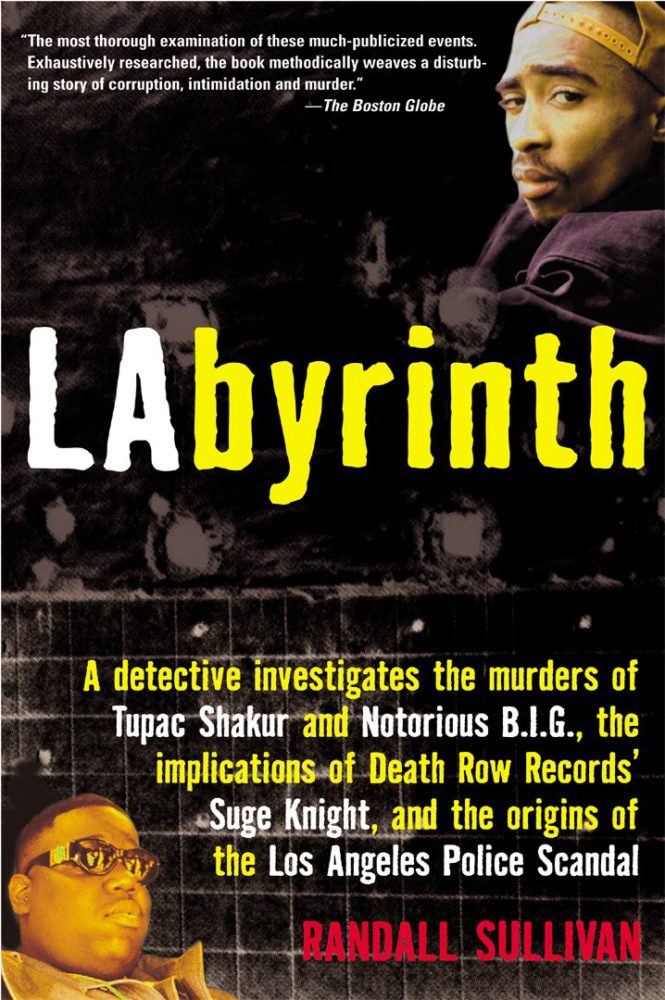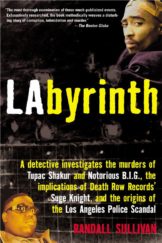 Coming in 2018 – date to be announced
In the mid-1990s, Los Angeles is rife with crime, poverty and racism. Detective Russell Poole, a straight-shooting detective, is assigned to investigate a cop-on-cop shooting and stumbles upon a web of corruption woven into the fabric of the department. As he delves deeper into the mire of scandal and deception, he is met with increasing resistance from his superiors and frozen out by his fellow officers.
---
34. The Little Broom Stick by Mary Stewart (Mary and the Witch's Flower)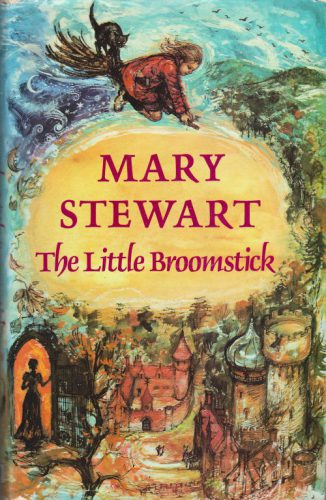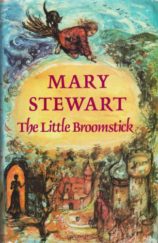 Coming to theaters January 2018 under the title "Mary and the Witch's Flower"
The story centers on an ordinary young girl named Mary, who discovers a flower that grants magical powers, but only for one night. As she is whisked into an exciting new world beyond belief, she must learn to stay true to herself.
---
35. The Hundred and One Dalmatians by Dodie Smith (Cruella)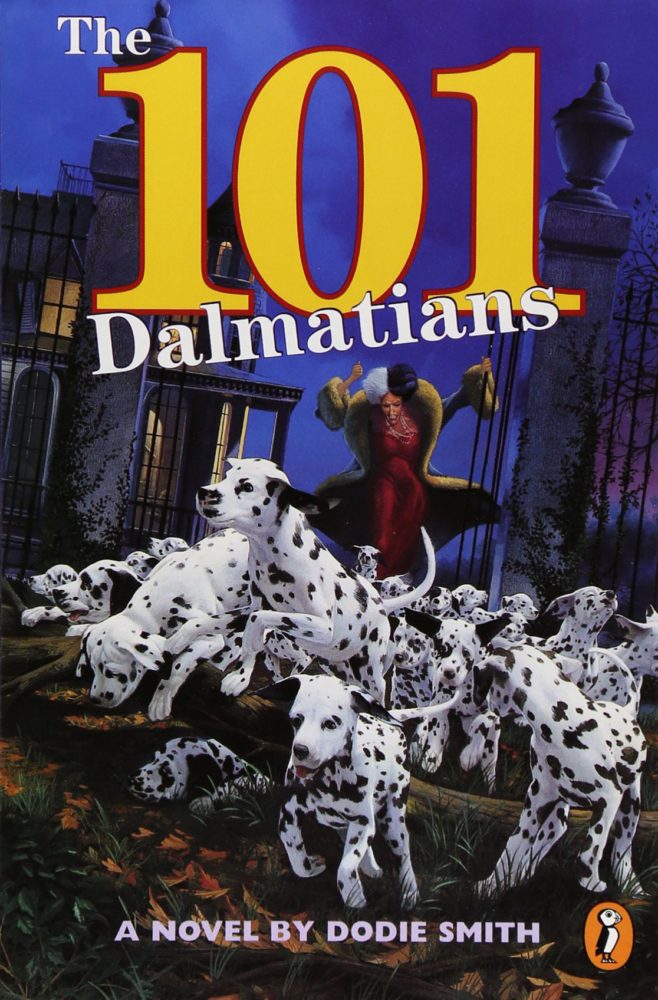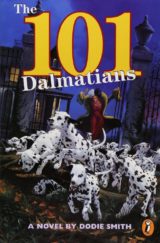 Coming to theaters in 2018 under title "Cruella" – date to be announced
Movie centers on the 101 Dalmatians dog-fur-loving fashionista, Cruella de Vil.
When Dearly's Dalmatians have their first litter of pups—fifteen in all—everyone is delighted. But their joy is shortlived, for the pups are kidnapped! Scotland Yard is baffled, but the keenest canine minds are on the case—and on the trail of Cruella de Vil, the most fiendish person to ever covet a fur coat.
Pongo and Missis would give everything they have to bring their puppies safely home… but will they succeed in rescuing them from the cluthes of the evil Cruella de Vil?
---
36. White Fang by Jack London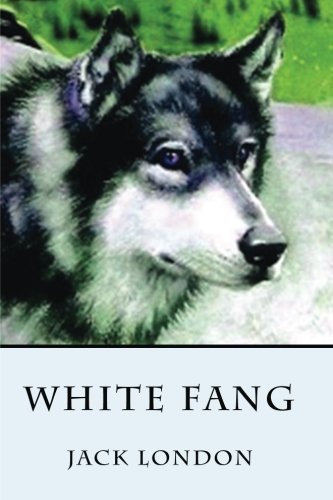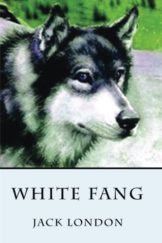 Coming to theaters in 2018 – date to be announced
A friendship develops between a Yukon gold hunter and the mixed dog-wolf he rescues from the hands of a man who mistreats him.
The story takes place in Yukon Territory, Canada, during the 1890s Klondike Gold Rush and details White Fang's journey to domestication. It is a companion novel (and a thematic mirror) to London's best-known work, The Call of the Wild, which is about a kidnapped, domesticated dog embracing his wild ancestry to survive and thrive in the wild. Much of White Fang is written from the viewpoint of the titular canine character, enabling London to explore how animals view their world and how they view humans. White Fang examines the violent world of wild animals and the equally violent world of humans. The book also explores complex themes including morality and redemption.
---
37. Three Seconds by Anders Roslund & Borge Hellstrom (a Swedish novel)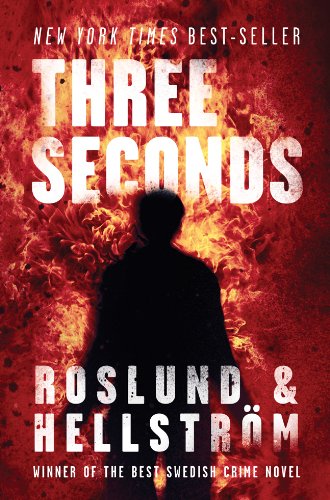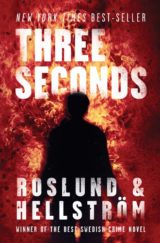 Coming to theaters August 2018
Piet Hoffman, a top secret operative for the Swedish police, is about to embark on his most dangerous assignment yet: after years spent infiltrating the Polish mafia, he's become a key player in their attempt to take over amphetamine distribution inside Sweden's prisons. To stop them from succeeding, he will have to go deep cover, posing as a prisoner inside the country's most notorious jail.
But when a botched drug deal involving Hoffman results in a murder, the investigation is assigned to the brilliant but haunted Detective Inspector Ewert Grens–a man who never gives up until he's cracked the case. Grens's determination to find the killer not only threatens to expose Hoffman's true identity-it may reveal even bigger crimes involving the highest levels of power. And there are people who will do anything to stop him from discovering the truth.
---
38. Boy Erased by by Garrard Conley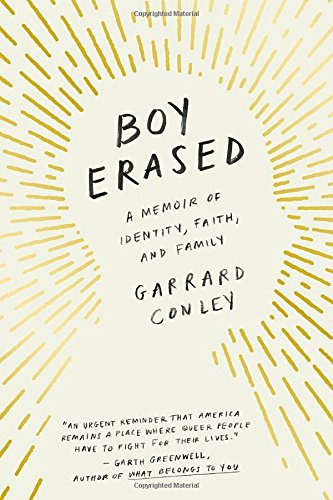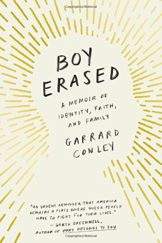 Coming to theaters September 2018
The film will tell the story of Jared (Hedges), the son of a Baptist pastor in a small American town, who is outed to his parents (Kidman, Crowe) at age 19. Jared is quickly pressured into attending a gay conversion therapy program – or else be shunned by his family, friends, and church. It is within the program that Jared comes into conflict with its head therapist (Edgerton).
---
39. On Chesil Beach by Ian McEwan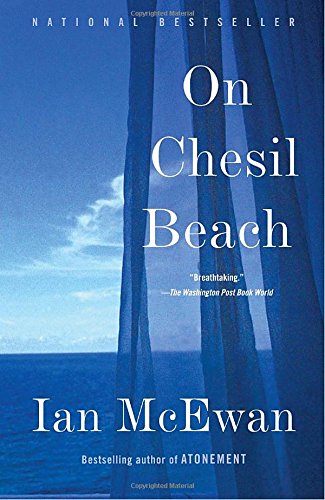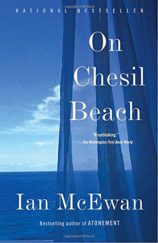 Coming to theaters June 2018
The drama, which takes place in the UK in 1963, revolves around two repressed virgins in their early twenties whose attempt to consummate ends badly. Their futile attempt at lovemaking leads to doubt and recriminations.
---
40. The Children Act by Ian McEwan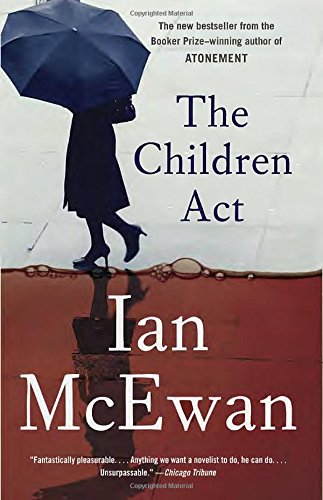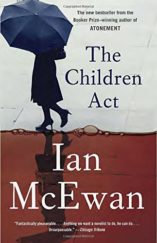 Coming to theaters in 2018 – date to be announced
British High Court Judge Fiona Maye is so involved with her cases that she hears that it often strains her marriage. But one case is of particular difficultly — that of a 17-year-old boy who is suffering from leukemia and does not want to be forced to have possible life-saving blood transfusions because it goes against his religion. The case causes internal turmoil for the wise and compassionate judge who must choose between the bright boy's right to choose and the possibility of a future.
---
41. The Catcher Was a Spy by Nicholas Dawidoff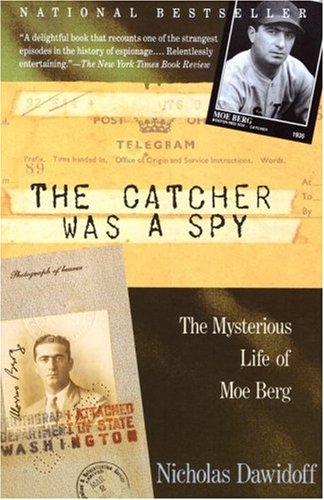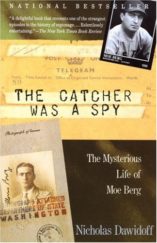 Coming to theaters in 2018 – date to be announced
Moe Berg, an Ivy League grad and attorney, speaks nine languages, but that isn't the only reason he stands out among his baseball teammates when he spends 15 years as a journeyman player for such teams as the New York Robins and Chicago White Sox. Berg doubles as a top secret spy for the OSS (a forerunner for the CIA), who helps the U.S. win the race against Germany to build the atomic bomb.
---
42. A Time to Die by Robert Moore (Kursk)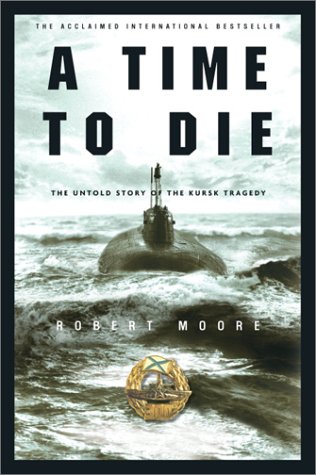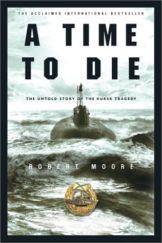 Coming to theaters in 2018 under title "Kursk" – date to be announced
At 11:28 a.m. on Saturday, August 12, 2000, high in the Arctic Circle under the roiling surface of the unforgiving Barents Sea, Captain Gennady Lyachin was taking the Kursk, the pride of Russia's elite Northern Fleet, through the last steps of firing a practice torpedo, part of an elaborate naval exercise. Suddenly, the torpedo exploded in a massive ?reball, instantly incinerating all seven men in the submarine's forward compartment. The horror, however, was just beginning. The full, gripping story of the remarkable drama inside the Kursk and of the desperate rescue efforts has never been told—until now.
---
43. You Disappear by Christian Jungersen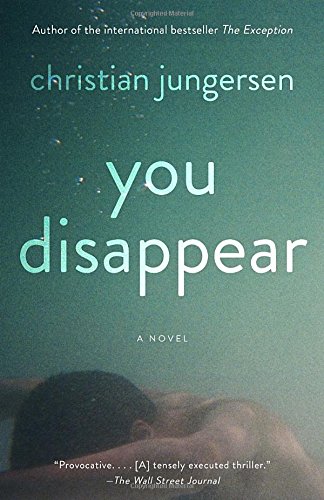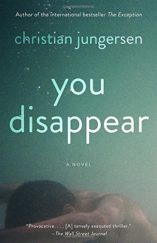 Coming to theaters in 2018 – date to be announced
Mia's happy marriage is shattered when a brain tumor begins to change her husband's personality beyond recognition. As Frederik becomes ever more a stranger before her eyes, the revelation that he has used his position as headmaster to mbezzle millions from his school's treasury turns Mia's private crisis into one that involves the community. But this disgraceful crime could become Mia's salvation: working with a defense lawyer to build Frederik's case, they wrestle with the latest brain research, the question of free will—and their growing attraction to each other.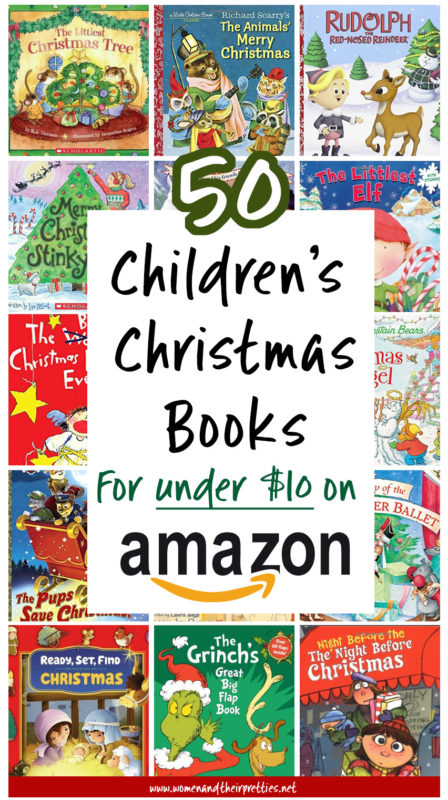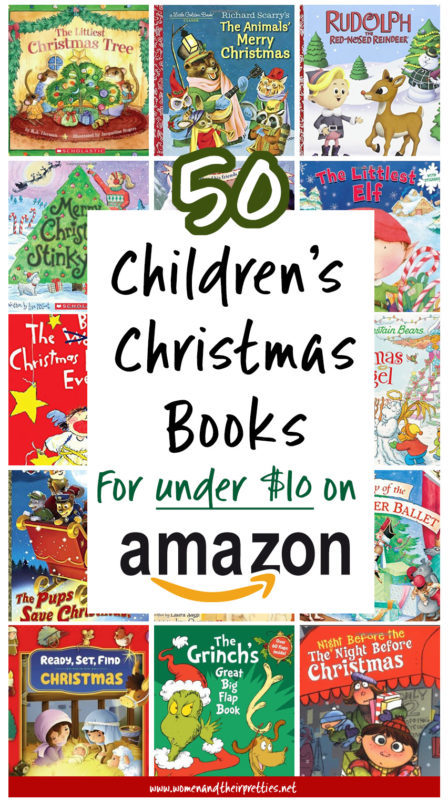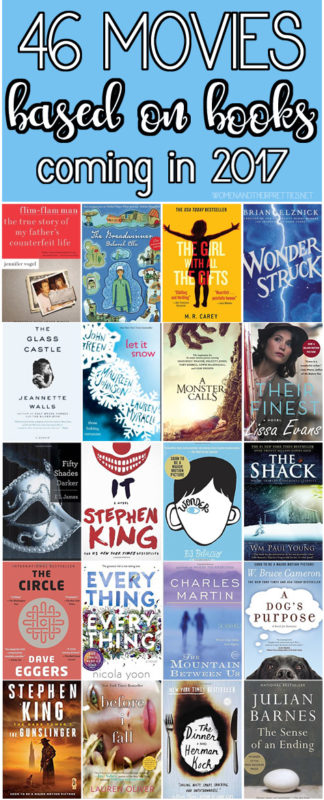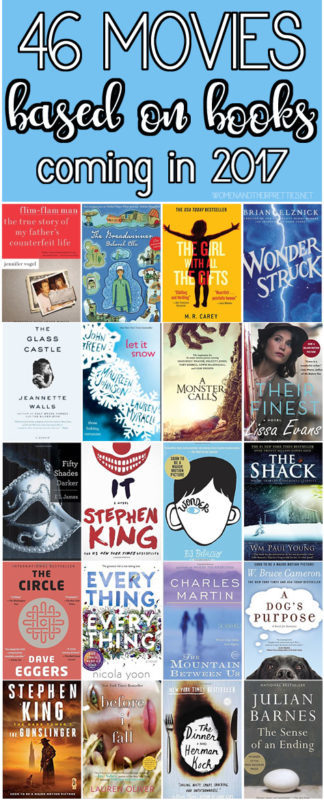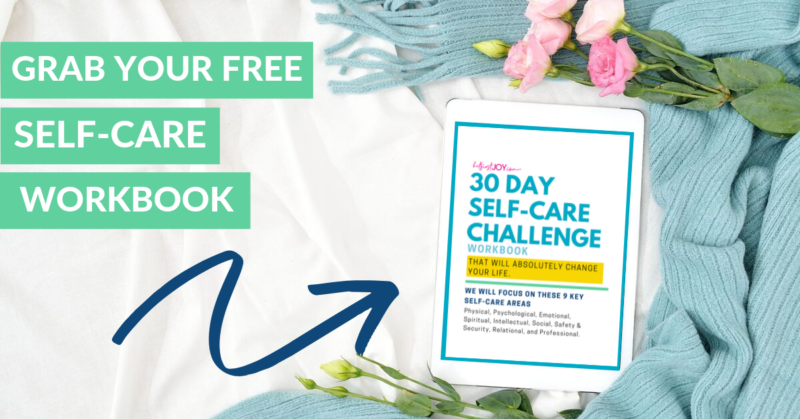 DISCLOSURE
As an Amazon Associate I earn from qualifying purchases. This post may contain affiliate links and/or promotional products, all opinions expressed are that of But First, Joy only. Read my full disclosure.