My life is a constant river of reflection. Not a day passes without me reflecting on the day before. I think of situations I could have handled better and I acknowledge those that I managed well. I do all that I can to nourish every ounce of my being. A strong mind, body, & spirit doesn't come naturally – it takes a lot of work. It took my entire life to figure out what the heck I'm doing. I still don't have it all figured out, but I do know one thing: the key to a fulfilling life starts from within.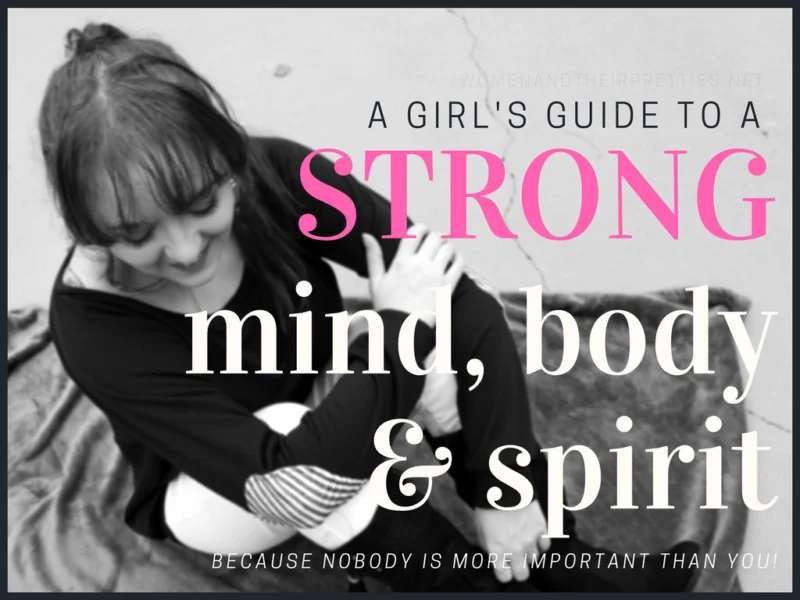 Nobody is more important than you!
Nobody at all – not your children, your spouse, or your parents. How could you possibly give your best to someone, if you aren't your best self? If your entire life is smothered in chaos, then you need to find the peace within you. Nobody can do this for you – nobody but you. I'll be honest, you'll really need to sweet talk yourself at times. In the beginning, you'll be your own worst enemy. In those moments of despair, just remember who you're doing this for – You! With this girl's guide, you'll find yourself living a more joyful and fulfilling life before you know it!
A Girl's Guide to a Strong Mind, Body, & Spirit
---
Get It Here
A Strong Mind – Physical Activity
A little misconception about physical activity is that it's all about getting those "rock hard abs" or "fitting into the that little black dress". Being physically fit is just as important for your mental well-being. Partaking in activities such as walking, doing yoga, or even running marathons are healthy for a strong mind! Not only are you getting those energy juices flowing, you're dedicating time to yourself. Use this as a time to mediate and to look cute while doing it!
The Julianne Hough Collection by MPG is a stylish and functional line of women's activewear that will help boost your confidence, which in turn, relaxes your mind enough for you to focus on the important things in life. If you want a seamless blend of of fashion and performance, then this line is for you! The yoga gear, for example, is a perfect balance of trendy and active.
Grab this deal: Use the MPG coupon code SHOPSHARE15 for 15% off site wide. Expires 6/30/17. (one time use – per customer).
---
&
Get It Here
A Strong Body – Eating Right
The food you eat reflects on your mind, body, & spirit. Eating the wrong things can make you sluggish, cause acne, and even affect your mood. If you want a strong mind, then it starts with a strong body. Don't neglect yourself of delicious foods that you love. You can eat everything you enjoy in a healthier way – by cooking it yourself. Unplug for awhile. Sit around the table and enjoy healthy meals with the whole family! Take it a strep further by cooking together.
If you want convenient healthy meals HelloFresh.com has you covered! You can get easy meals delivered right to your door on a weekly basis! Don't expect anything other fresh ingredients and delicious recipes. HelloFresh.com doesn't skimp on the flavor – or the nutrients. Just read my review and you'll be convinced!
Grab this deal: Use the HelloFresh.com coupon code SHOPSHARE35HF for 35% off your first box! Expires 1/31/17. (new customers only).
&
---
A Strong Spirit – Going places and doing things.
If you aren't going places and doing things then you're truly neglecting your spiritual side! A strong spirit is built on fulfilling experiences, lasting memories, and admiring the beautiful world around us. Everyone needs at least one good vacation a year to replenish their mind, body, & spirit. Travel to the places you've always wanted to visit and do the things you've always wanted to do! Time doesn't wait for anyone. Do it now.
If you think your bucket list can never be accomplished, then you need to check out TripAdvisor. They have single-handedly changed the way we travel forever. There's no need to break your piggy banks anymore. Your entire vacation can be paid for with a single paycheck. You can take advantage of discounted hotels, resorts, and vacation rentals! Just use their handy website to shop best price hotels and search best air fares. Traveling has never been this cheap before and planning has never been this easy!
Want to stay updated on the latest deals? Sign up for the TripAdvisor vacation rental newsletter!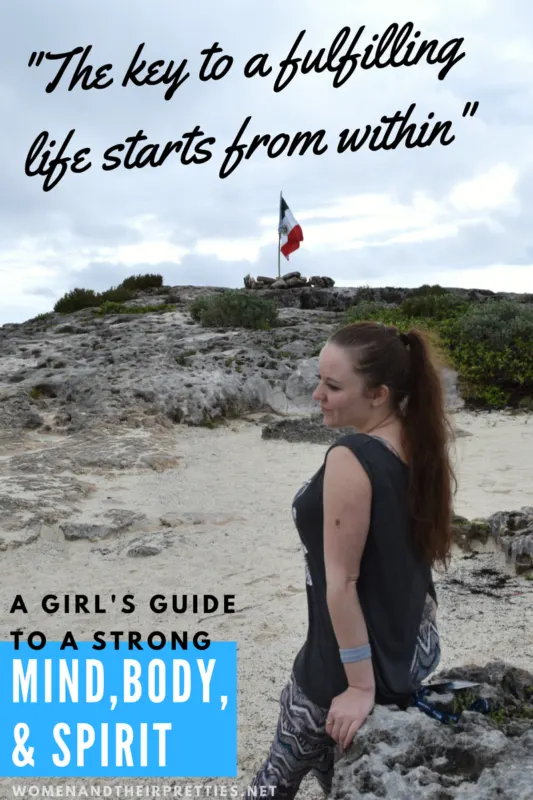 &