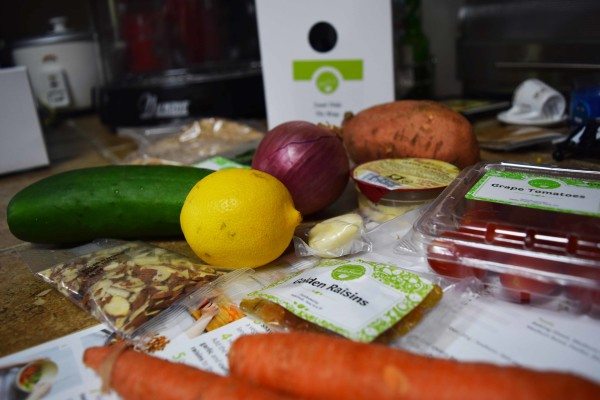 I've never thought of myself as a great cook or an adventurous one. I will try anything once, but I don't experiment when cooking. I typically cook what I know. I guess since cooking isn't necessarily my thing, I want to make sure that all the time spent cooking is worth it in the end. I try to follow recipes online, but they always require ingredients that I cannot find anywhere near me. That's why I decided to try Hello Fresh and write a Hello Fresh review for my lovely readers!
You've seen the commercials before. Hello Fresh delivers fresh ingredients right to your door. Your package will include ingredients separated into boxes for each meal. So, for example, if your meal is spaghetti all of the spaghetti ingredients will be in the same box and labeled with the meal name. That was really helpful! Along with the well-packaged ingredients is a booklet containing step-by-step recipes for each meal. The recipes include little to no extras on your part. The only additional things that I needed for all 3 meals in my box were olive oil, salt, and pepper. I think most people already have these in their home. You will need pots, bowls, and pans, of course. I needed a peeler and grater for my meals, too. Other than that, you don't need much skill, haha. The recipes are incredibly easy to follow and easy to understand. They are written for any average person to cook for their family.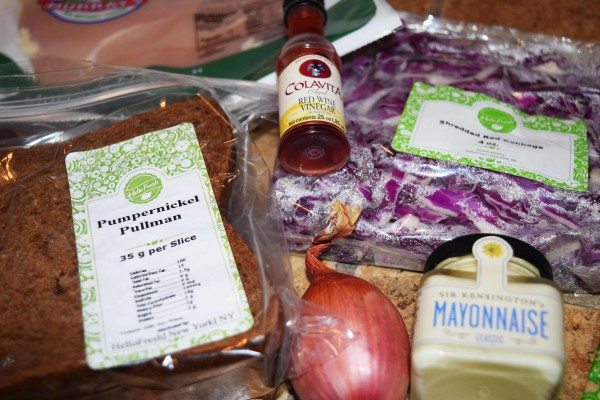 The meals were delicious! There were times when I thought, "Is this going to be good?" and "I am going to mess this up". Every meal turned out to be delicious. I have tried other fresh ingredient delivery services and this one is the very best! Other meal services either sent meals that were too complicated, required too many extras, weren't packaged conveniently, or were too spicy for my liking. My boyfriend and I both agreed that this one is the best in every aspect. I think he is a little biased because I rarely cook, but I cooked all three of these, so I am sure he was happy about that, haha.
If you're wondering about signing up, do it! You can use my code PRETTIES30 for 30% off your first box. If you have allergies or specific preferences, you can mention all of that when you order. For example, we don't have allergies, but we prefer meals that aren't spicy. They sent us a box that was perfect for us. I find it really ironic that each meal included something that my boyfriend loves. It was like they customized it for him without even realizing it.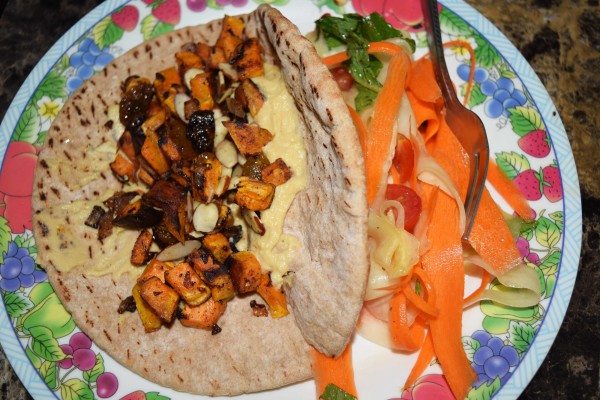 The first meal I made was Sweet Potato Pita Wraps. My boyfriend loves sweet potatoes, so I knew this would be a hit. I decided to make this for lunch one day because it seemed like a perfect lunch meal. The meal took me about 45 minutes total to cook and prepare. That isn't too bad for someone that rarely cooks. I had to cut, peel, bake, and cook! I put it all together and I have to say, I was so surprised with how delicious it was! The meal was enough for 2 people, but you can order for larger families if needed.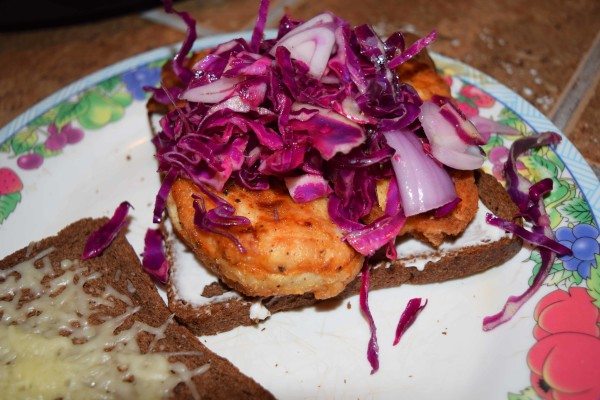 The second meal was Chicken Schnitzel Sandwiches. Again, my boyfriend loves chicken sandwiches, so another win for Hello Fresh! I was really worried when I got the frying chicken step. I am not good at frying chicken because I always overcook the outside and undercook the inside. It turned out so good! It included everything every ingredient for the sandwich and for the side salad/slaw. It was so delicious that my boyfriend ate my leftovers, haha!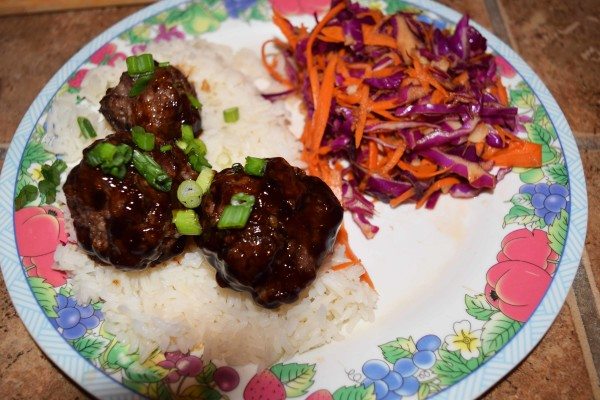 The last meal was Teriyaki Glazed Meatballs. Like I said before, this box was perfect for my boyfriend. He would eat a teriyaki glaze on anything if he could. The meal was really easy to make. I really thought I would mess up the teriyaki glaze because I made it from scratch. I cannot believe I made my own teriyaki glaze! After I completed the glaze and tried it I was not happy. I thought it was too sour and I wished I had added more honey than the recipe suggested. I knew I couldn't change anything at that point, so I went on with glazing the meatballs, placing them on the rice, and sprinkling them with scallions. I threw the slaw that I made according to the Hello Fresh recipe and served my boyfriend. He immediately melted after taking his first bite.He loved the meatballs. I thought he was just being nice until I tried them for myself. The sauce was perfect! It wasn't too sour at all. After combining it with the scallions and rice, I realized that it was meant to be that way. Another win!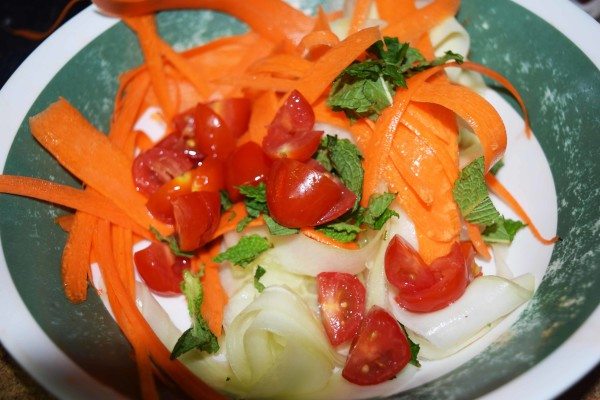 Overall, Hello Fresh really surprised me. They sent me meals that were easy, yet unique. The ingredients were fresh and easy to cook with. I learned new recipes that I can try myself and learned a few cooking techniques. I will definitely be ordering Hello Fresh boxes at least once a month! I don't think my boyfriend will mind at all.
Hello Fresh would be an incredible gift for families this holiday season. Surprise them during the busiest time of the year with a box full of fresh ingredients. It will give them a break from grocery shopping or figuring out what they want for dinner.
Promo Code: BHKT69 for $40 Off your first box
Connect on Social Media: Facebook / Twitter
Use #hellofreshpics when sharing my photos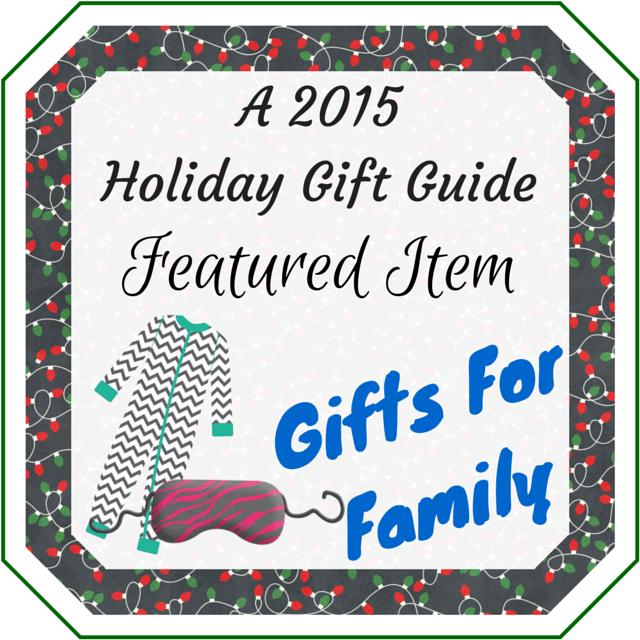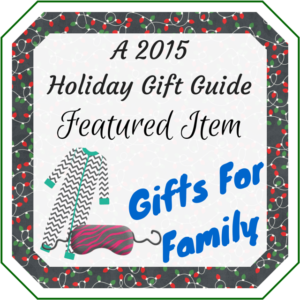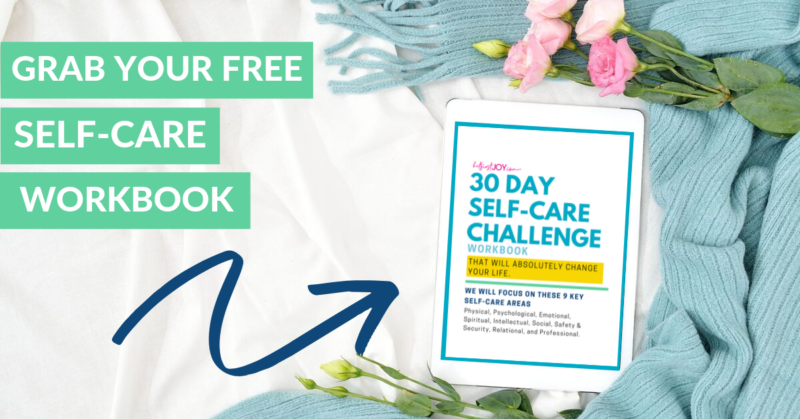 DISCLOSURE
As an Amazon Associate I earn from qualifying purchases. This post may contain affiliate links and/or promotional products, all opinions expressed are that of But First, Joy only. Read my full disclosure.