I visited Animal Kingdom at Christmas time this year and I'm so excited to share all the things to see and do during the holidays at this Disney park.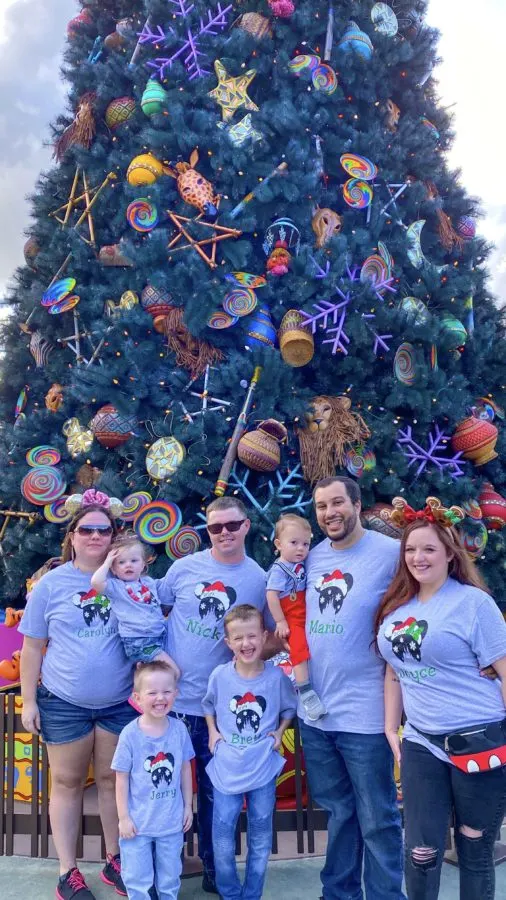 For the first time ever, Animal Kingdom as been transformed for the holiday season. With Christmas decor and entertainment all through the park, guests can finally immerse themselves into the holidays at every Walt Disney World park.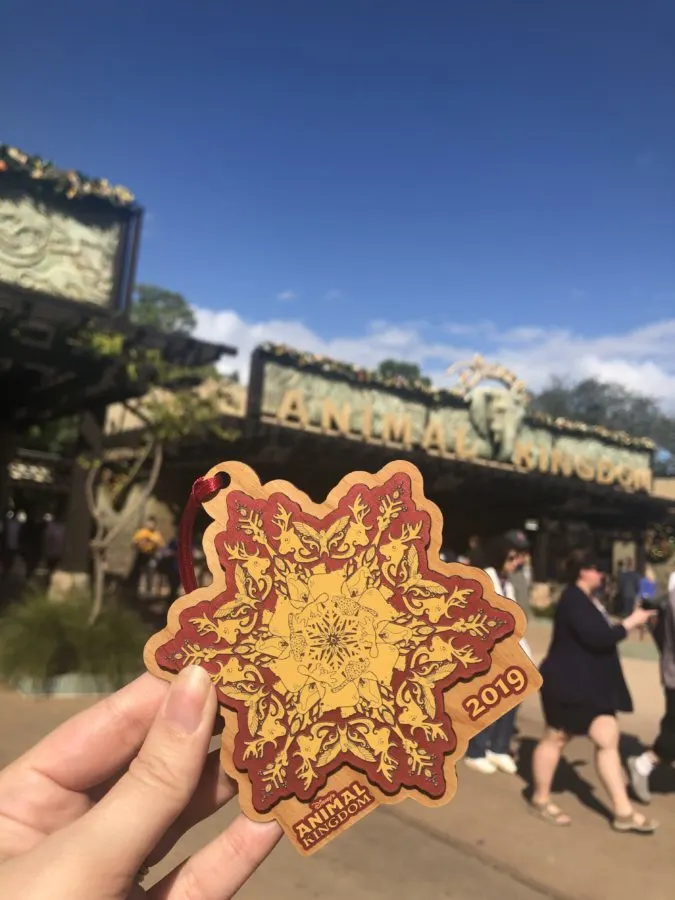 Animal Kingdom at Christmas Time
Among many of the Disney park changes during the holidays is Animal Kingdom's new Tree of Life Awakenings. With holiday projections and Christmas music, you'll enjoy the holidays at Animal Kingdom like never before.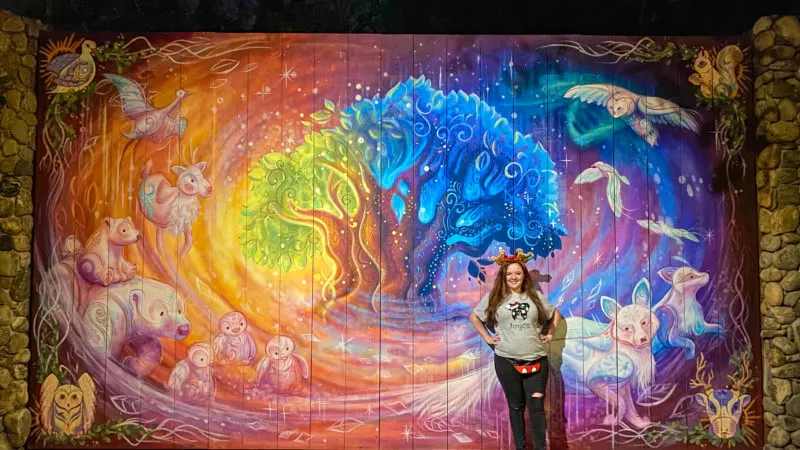 What to Expect:
There is so much to see and do when visiting Animal Kingdom at Christmas. If you're visiting this time of year, I don't want you to miss all of these happenings: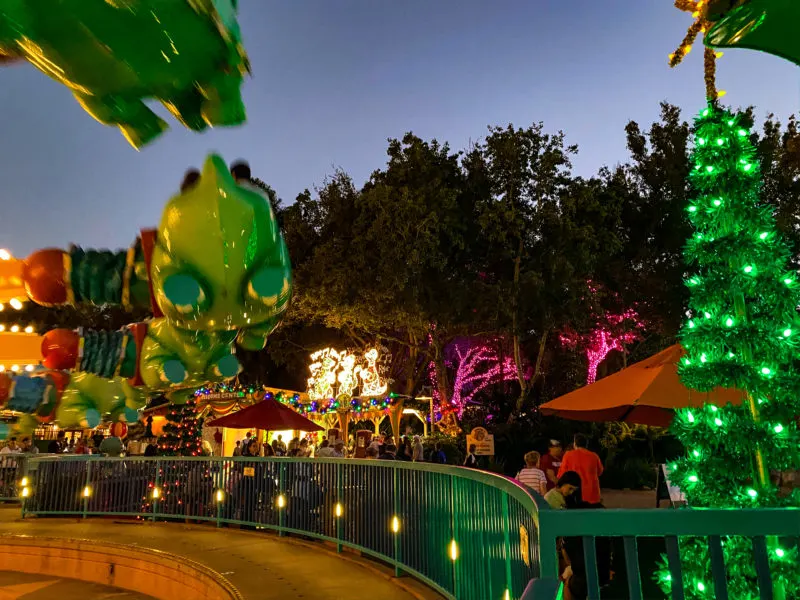 1. Holiday Decor – Animal Kingdom Style
One of the most noticeable things about Animal Kingdom during the holidays is all the Christmas decor. Unlike the other parks, this Disney Christmas decor isn't full of topiaries and Mickey heads.
This decor is subtle, wintery, and magical in a entirely different way. I particularly loved the wreath pictured above as it was made out of scraps.
Additionally, the park comes alive at night with beautiful lights and a festive glow all over the park.
2. Holiday Tree of Life Awakenings
To add, the Tree of Life awakens with wintry tales and holiday-themed music. Plus, the tree shimmers and sparkles in between the awakenings, with a much-loved wintery feel.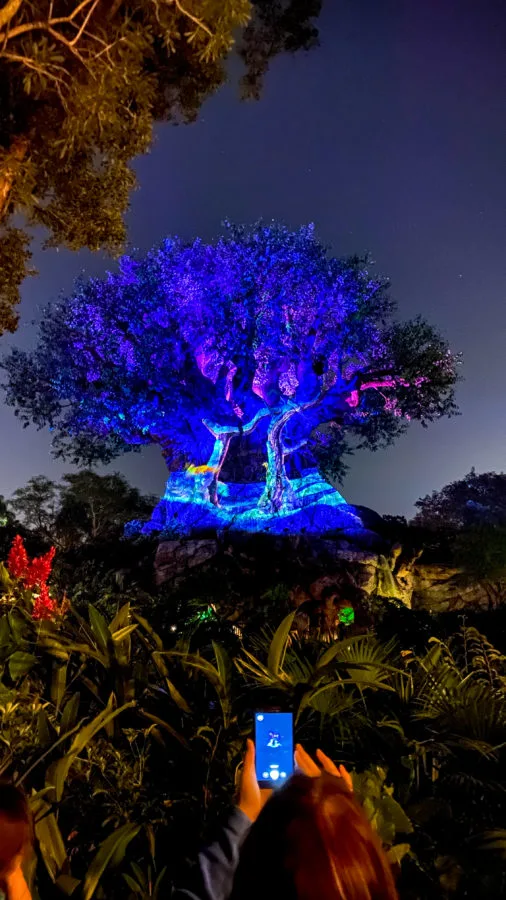 3. Christmas and Winter-themed Creatures
We were pleasantly surprised to instantly see new Winter creatures walking around the park. Penguins to reindeer and more. These new characters are a must-see when visiting Animal Kingdom at Christmas time.
4. Characters in Holiday Outfits
Much like the other Disney Parks, you can enjoy seeing your favorite characters with a little holiday touch added to their costumes. If you don't look carefully, you may miss it!
Check out the accessories on all characters to see the minimal holiday touch.
5. Holiday Treats Throughout the Park
I was pleasantly surprised to find holiday treats throughout the park. Most notably was the peppermint swirl soft-serve. YUM!
6. Holiday Photo Opps
Additionally, you'll find that the photo opps with characters are surrounded in holiday decor. The Christmas trees are even themed and color-coordinated for the characters.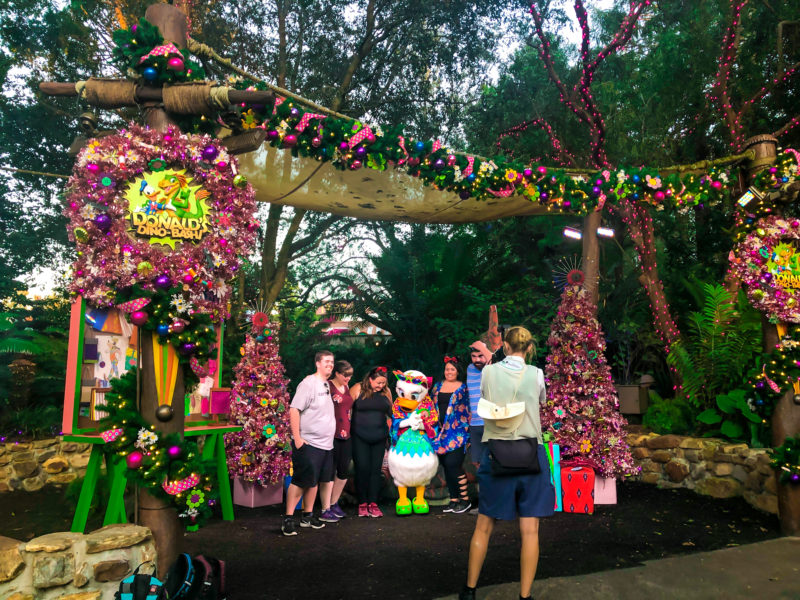 7. Disney Christmas Merch
My favorite part of visiting Disney during the holidays is all the Disney Christmas merch! It seems like there is much more Christmas-themed things this year than the others.
I'm talking Christmas ears, sweaters, mugs, ornaments, jewelry, and so much more!
8. Discovery Island Transformation
I didn't have time to visit Discovery Island this trip but I wish I had because the transformation sounds like the most magical part of Animal Kingdom at Christmas time.
Crossing the bridge to Discovery Island, guests find themselves in the midst of a celebration of winter, hand-crafted by the eclectic community of artists who make the island their home. Life-size, artisan-sculpted animal puppets (including reindeer, foxes and polar bears) roam around by day while colorful rooftop luminaries light up the night.
9. New Pandora Holiday Decor
Like the rest of the park, the Pandora: World of Avatar had a subtle holiday touch added to it. But, it was just enough to make you feel like you're celebrating this special holiday on another planet.
10. An African Holiday Presentation
Finally, Africa has a very impressive display. Their way of celebrating and being festive is much different than American tradition.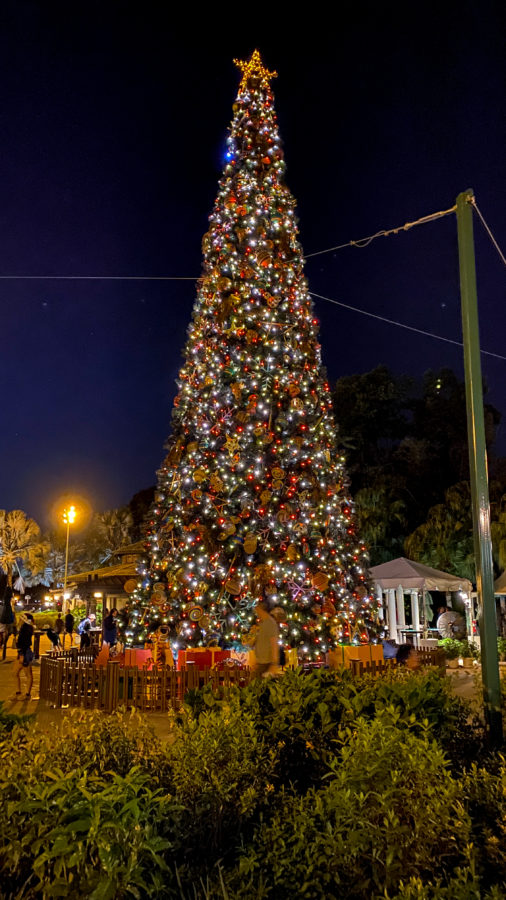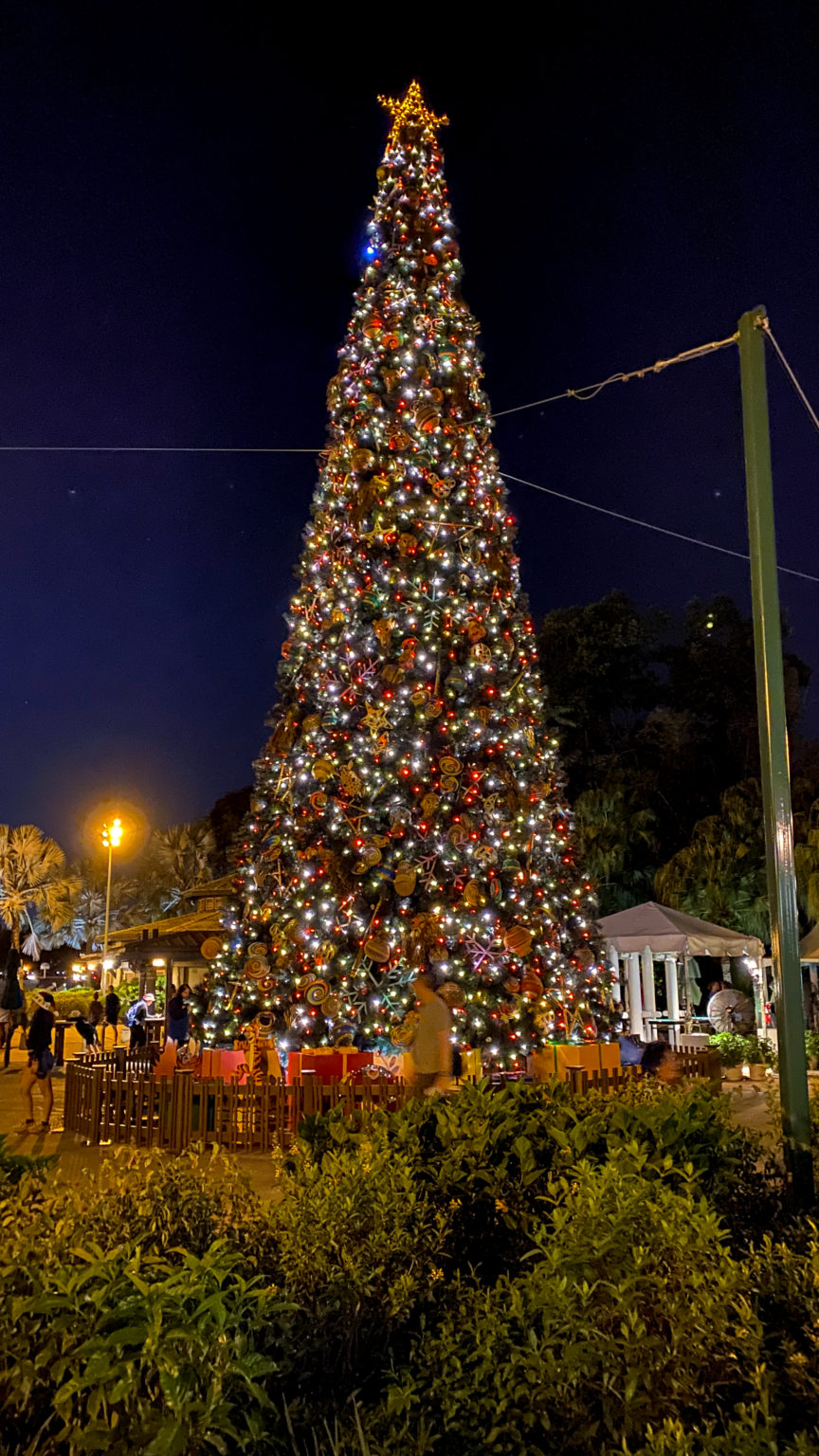 The village of Harambe welcomes visitors with a unique holiday presentation, blending the inspiration and style of Western traditions with the colors and textiles of authentic African celebrations.
Get your Disney park tickets today so you don't miss out on Year One of Animal Kingdom's holiday celebrations!