Planning to visit Disney's Pandora – World of Avatar for some shopping? Plan ahead with these tips on what Avatar toys and souvenirs are actually worth buying! This event was hosted by Disney and is all my opinion.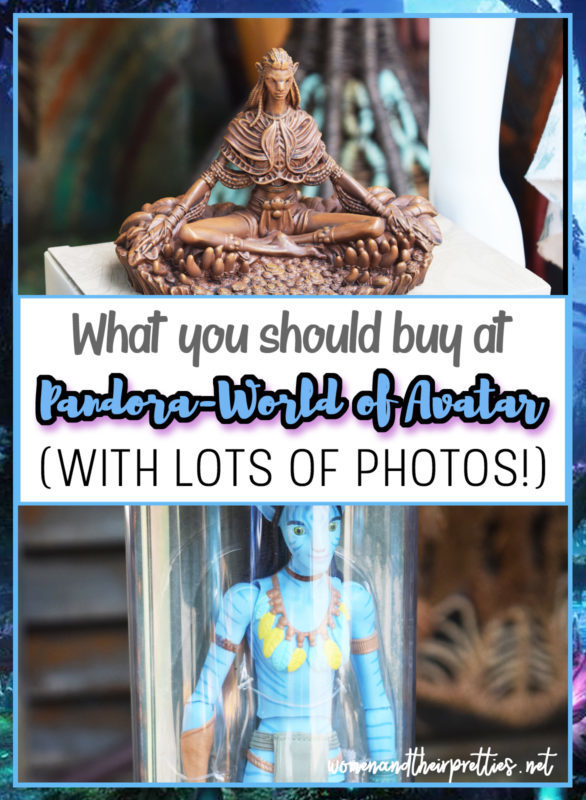 It's so easy to spend money at Disney's Pandora – World of Avatar. It's a new piece of Disney magic and that alone, makes you want to buy all the things. Walt Disney World consists of four huge parks; Avatar World is a small piece in this huge land. Basically, what I'm saying is: Don't spend all your money in one place. Take it from me, I got an all-access, sneak preview.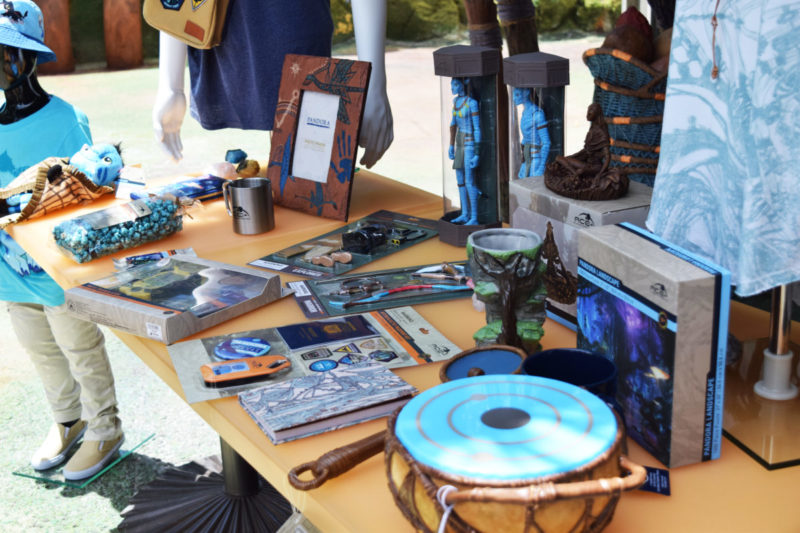 Disney's Pandora – World of Avatar Toys and Souvenirs
After spending a day riding the new Avatar rides, and exploring this incredible Disney addition, I found myself hunting for the best World of Avatar buys. I'm a bargain shopper and when I'm at an amusement park, I'm very careful with my buying decisions. These are the things worth buying at Pandora – World of Avatar. Let the shopping begin.
What should you buy?
1. The Food
The Pandora – World of Avatar food is absolutely incredible! Amusement parks typically over price and under serve. I'm sure you remember spending $10 on a hotdog a time or two. You don't have to worry about that here. During the Pandora media event, I got to sample many of the dishes at the
Satu'li Canteen
and being a foodie, I was really impressed. I highly recommend the roast beef and the black bean sauce. It's so yummy that I've craved it ever since.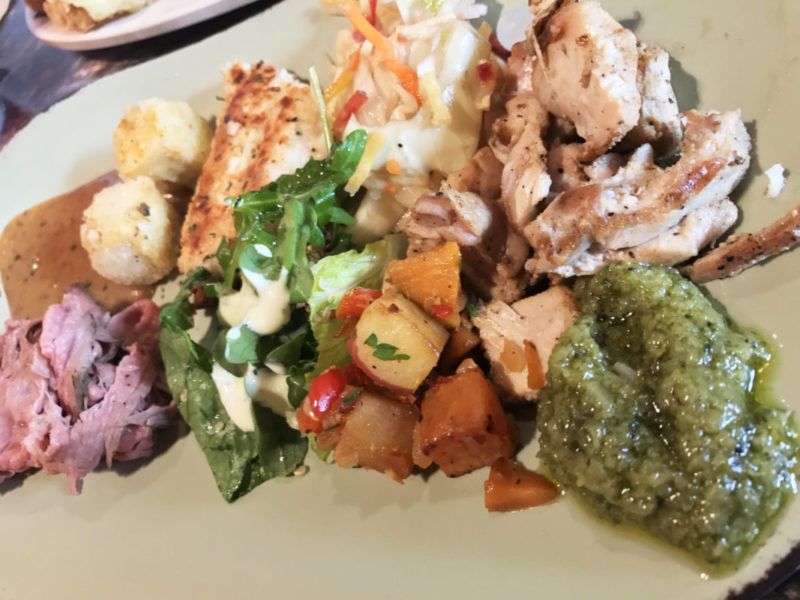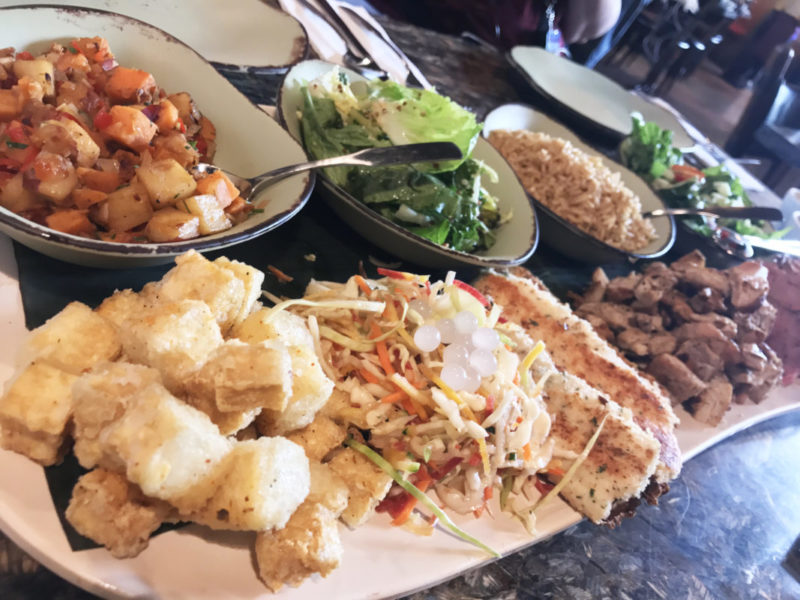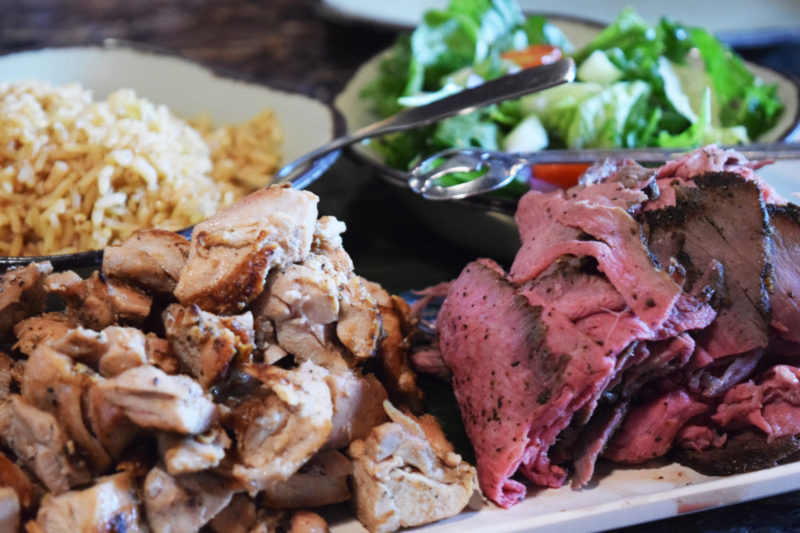 2. The Drinks
Along with the food, the drinks are quite incredible. Be sure to stop at the
Pongu Pongu
to grab a
frozen
Night Blossom drink. It's non-alcoholic and filled with flavor! Once I tasted it, I couldn't put it down. It's also really colorful and Instagram-worthy if you ask me. For only $5, I couldn't pass it up.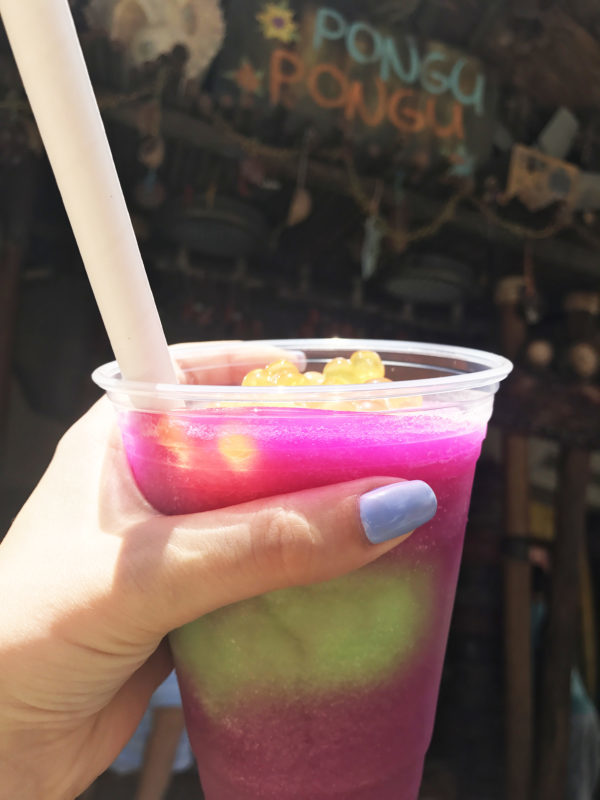 3. Custom Avatar Doll
Okay, I almost bought one of these. This is one of the most innovative experiences at Disney and probably one of the best toy purchases you can make. So, basically, you'll sit in a machine as they scan your entire head. Then, they will make a custom Avatar doll with
your
facial features and a few little additional touches of your choice. The doll takes about 45 minutes to create if I remember correctly. So, you can get scanned and then come back later to pick up your Avatar. This runs you at about $75, which I don't think is too bad.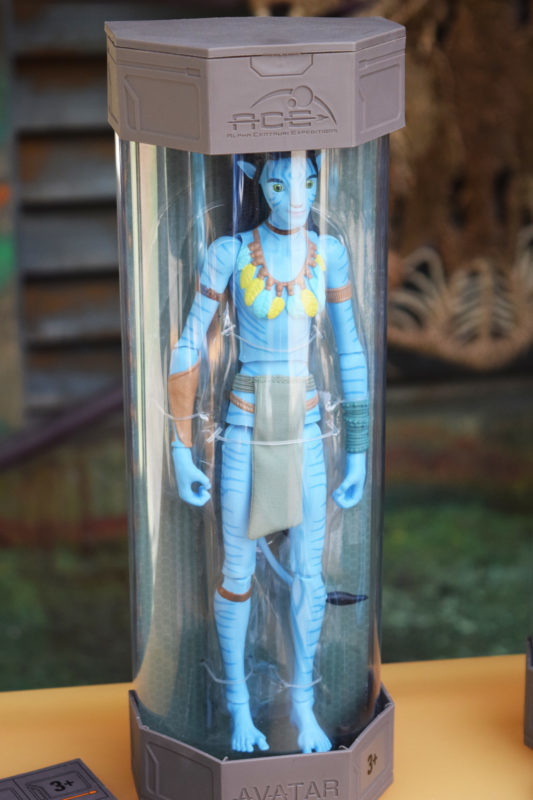 4. The "bioluminescent" wallet
Okay, this wallet is really cool. I almost bought it myself, but the price was a little steep. It's a wallet with little lights that are powered by your cell phone or something, haha. I don't exactly remember, but I know it's one of the coolest Pandora – World of Avatar gifts.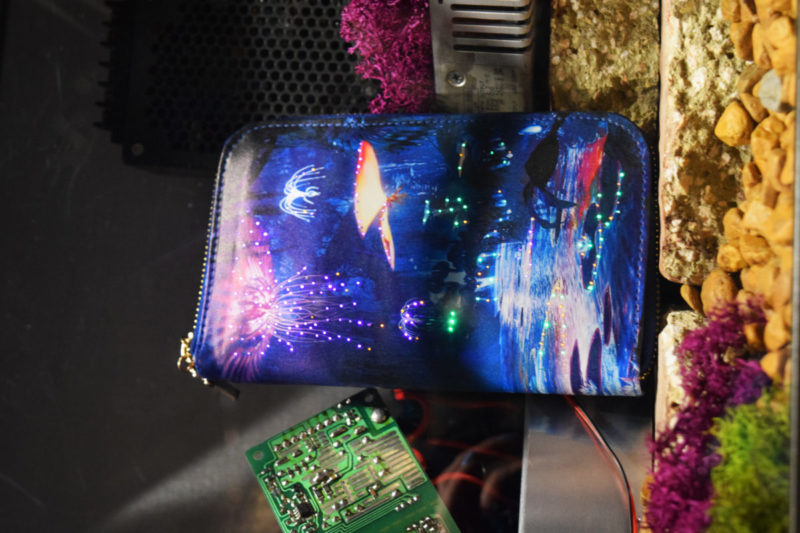 5. The Banshee
I literally almost bought my very own banshee. Fair warning: Don't put it on your shoulder! I only say this because you will want to adopt one! I felt like a kid again. It was hard to remind myself that it's not a real pet. Oh, it's really affordable, too by the way! There are a ton of banshees to choose from, so walk around and see if one calls for you.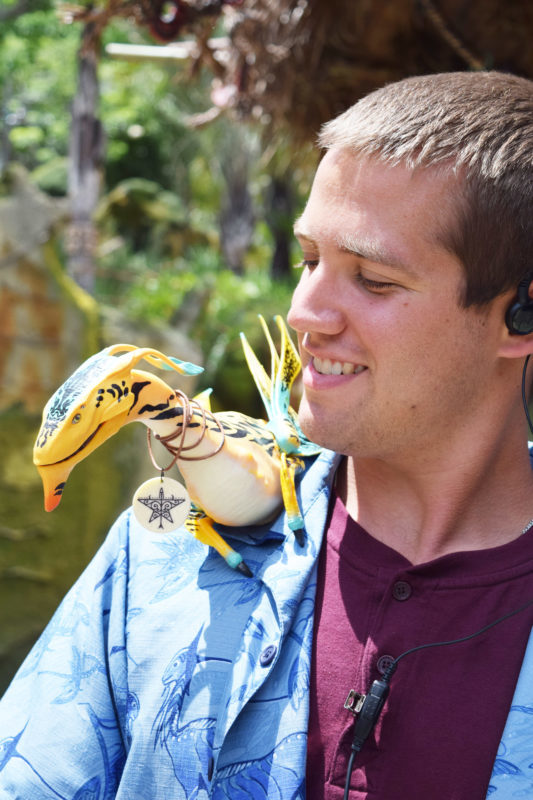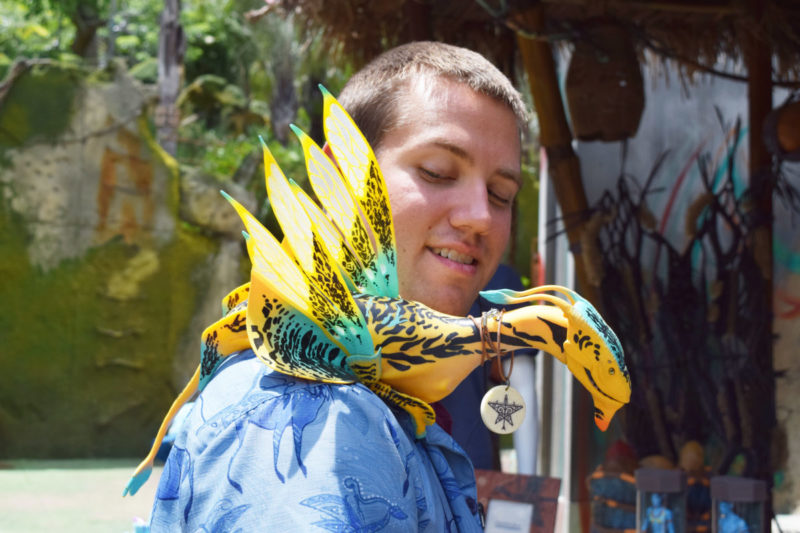 6. The face painting
I never recommend face painting anywhere at any time, but I saw a few face paintings and wow! We're talking detail, beauty, and fun! I would totally get my face painted at Pandora – World of Avatar! Unfortunately, I didn't take a photo of the face painting, but here's a cool statue I found.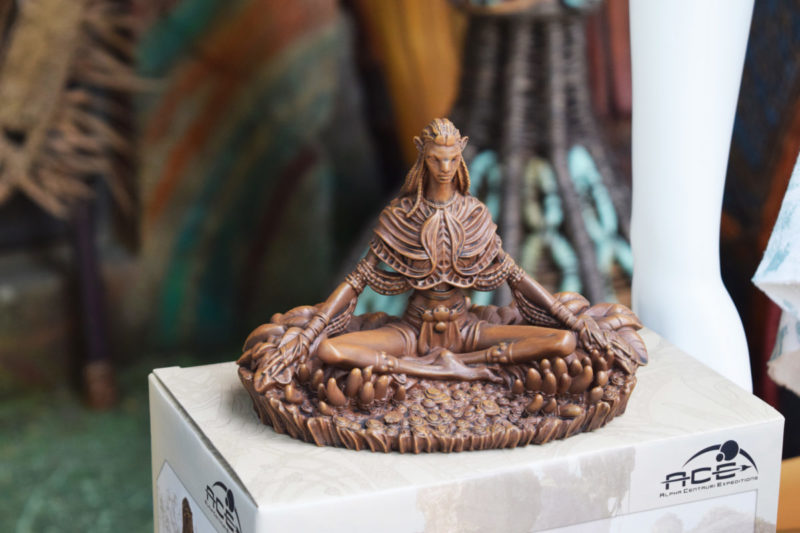 What Pandora – World of Avatar toys and souvenirs do you plan on buying?
Next, read about the Pandora – World of Avatar rides!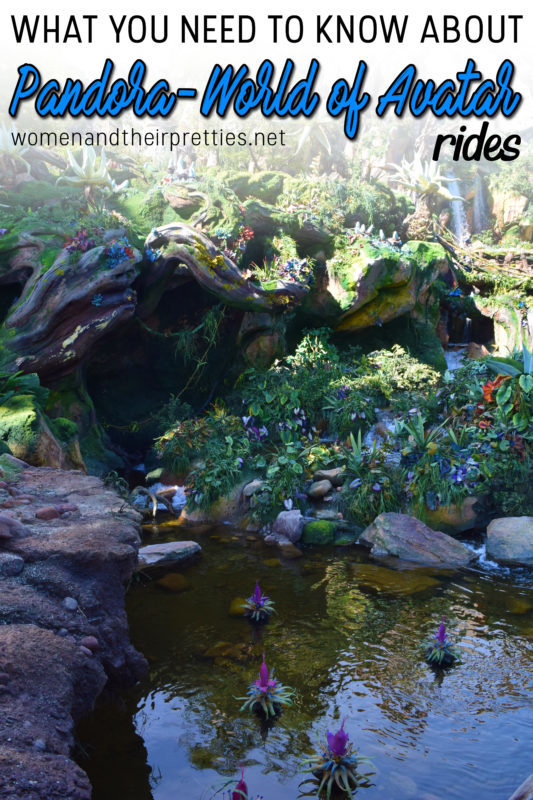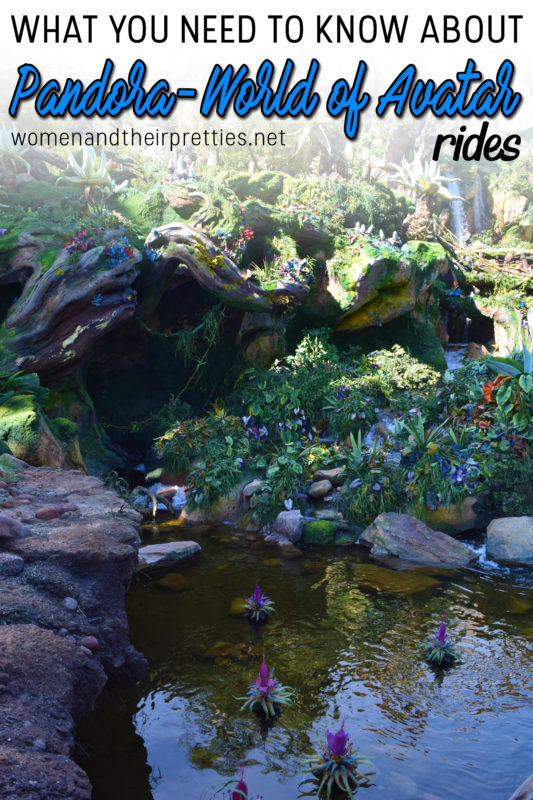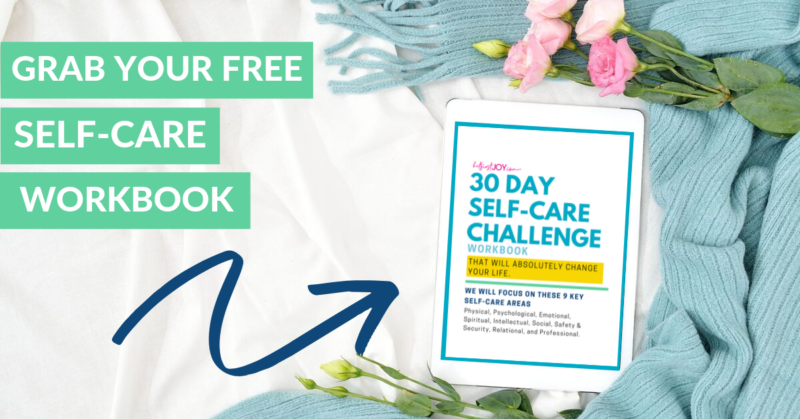 DISCLOSURE
This post may contain affiliate links and/or promotional products, all opinions expressed are that of But First, Joy only. Read my full disclosure.