What can you expect from the Pandora – World of Avatar Rides at Disney's Animal Kingdom? I'm dishing all here about the Avatar Flight of Passage and Na'vi River Journey. I rode on the back of a banshee and traveled the river on Na'vi. This event was hosted by Disney – all opinions are honest.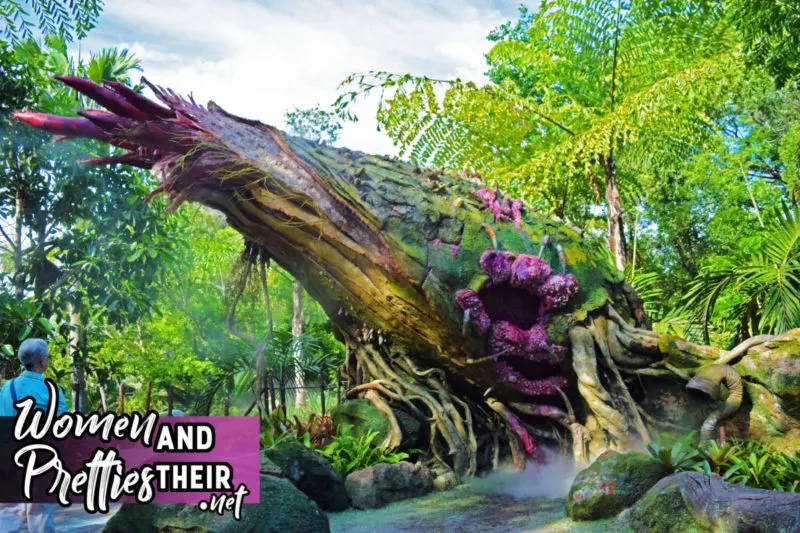 The last time I was completely transformed to what felt like a new world was when I visited the West Coast for the first time. It sounds silly, but it felt like everything I'd ever seen in photos was finally coming to life. The painting were real. I'm used to the flat land of Florida. Now, there's a place in my home state where I can travel light years across space to Pandora – World of Avatar!
I don't speak lightly when I say that you'll be completely transformed the moment you step into Pandora. It isn't anything like an amusement park. It isn't anything that you've ever experienced before. I will explain the entire experience later, but for now, I want to talk about the World of Avatar rides that you're all so curious about.
If you're visiting Pandora, you're seeking adventure. You've teamed up with Alpha Centauri Expenditions (ACE) for the most exciting adventures on the planet. At this point, you've seen the advertisements, but have you heard what Avatar fans and non-Avatar fans think of the Avatar rides? Are they as adventurous and life-changing as the Disney portrays them to be? My pretties, they are much more than you could ever imagine.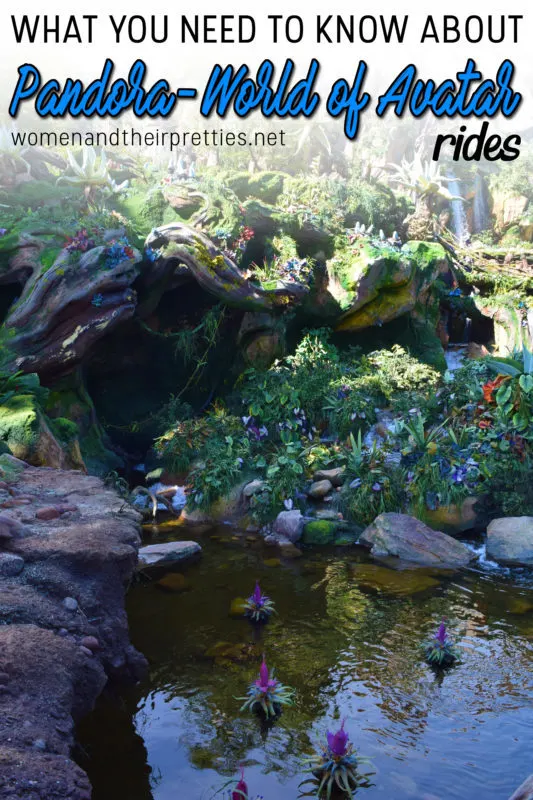 My Journey on the Pandora – World of Avatar rides
Fly on the back of a mountain banshee during an exhilarating, 3D ride above this vast moon.
Just like you, I didn't know much about this Avatar ride before experiencing it myself. I assumed it was the typical 3D movie-type ride that every park seems to have an excess of. However, everyone told me it was "like Soarin' on steroids". Hmm. I didn't know what to think about that description. Soarin' is one of my all-time favorite rides, but the thought of a more intense Soarin' was kind of scary. Would I get sick? It is like a roller coaster? Is it innovative? I'm sure you have all the same questions as I did.
The entire ride is an experience. From the moment you step into the queue, until you sit down on the ride, you're entertained. I definitely recommend using your fast pass if you can, but maybe you can ride again in the regular line because you don't want to miss that queue! There's a part before the ride starts where your group (I believe it's 16-20 people) stands in a room to be paired with an Avatar. The scientist on the "live" video scans each individual before you step onto the ride. It's definitely a cute/fun little addition.
What you need to know:
You'll be wearing safety goggles
It's a "bike" type of vehicle, individually.
You'll experiences scents, sites, sounds, and feelings like no other.
It's a ride with a screen, much like Soarin. However, the vehicle is one-of-a-kind.
There are buckets to safely store your items.
The ride may not be able to accommodate all sizes.
The right may cause dizziness and motion sickness. It was bearable, though! I didn't feel the sickness until the end of the ride.
It's an indoor-air conditioned ride.
The queue is actually fun!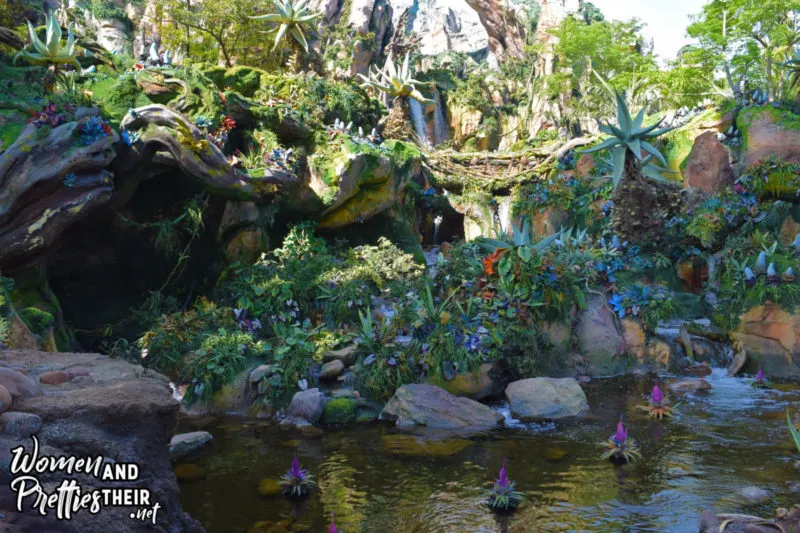 Journey deep into a bioluminescent rainforest in search of the Na'vi Shaman of Songs.
I'd already heard great things about this ride form my friend Courtney Faith over at FaveMom.com! I was definitely looking forward to a ride through the bioluminescent forest. Not only had I heard that the animatronics are the best in the world, but I heard this ride was really life changing. Plus, it's always nice to enjoy a relaxing boat ride after walking through a park all day.
From the moment I sat down on the ride, I knew I was in for an incredible experience. This is a ride that you could happily experience alone. I definitely see how some could say that it's life changing because it makes you want to take better care of our planet, to protect our incredible creatures. There's beauty all around you. The sounds are incredible, the colors are vibrant, and the attention to detail is spectacular. Be sure to look all around you because there's so much to see!
What you need to know:
It's an indoor ride.
It's a boat ride, but you will not get wet!
It does not require goggles or glasses.
There are no sudden movements or drops.
Pay attention to everything – look all around you! There are surprises everywhere!
It accommodates all sizes and ages, but it is very dark. There aren't any scary moments, however. It's very calming and peaceful.
No motion-sickness.
Basically, the Avatar rides are everything you could want them to be. I hope this post gave you some insight on what to expect. Be sure to keep coming back for more Pandora – World of Avatar posts and head to Animal Kingdom 5/27 for the grand opening of this new world!
When are you visiting Pandora – World of Avatar?