Finding safe exercises while pregnant can be a daunting task. Along with the help of the BodyBoss Fitness Guide, I've found 10 exercises that you can do daily! This post is sponsored by BodyBoss but all BOSS opinions are my own. I am not a doctor, so all recommendations are solely based on opinion and personal experience.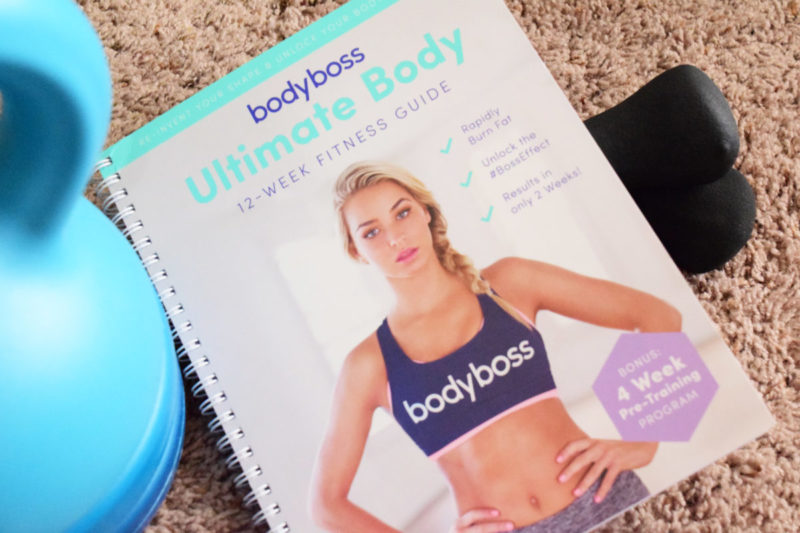 The thought of working out while pregnant sounds terrifying at first. As women, our #1 goal is to keep our children as safe as possible. Especially if you're a first time mom. At the beginning of my pregnancy, I was afraid that a speed bump would hurt my baby. I didn't want to run or lay on my belly. After the doctor confirmed that my baby was healthy and growing, my fears slowly dissipated. In fact, the doctor specifically told me to exercise. She told me that strenuous exercises were out of the questions but light exercise was necessary. She recommended that I go for walks, but sometimes that gets boring. That's why I decided to give the easy to follow BodyBoss Fitness Guide a try.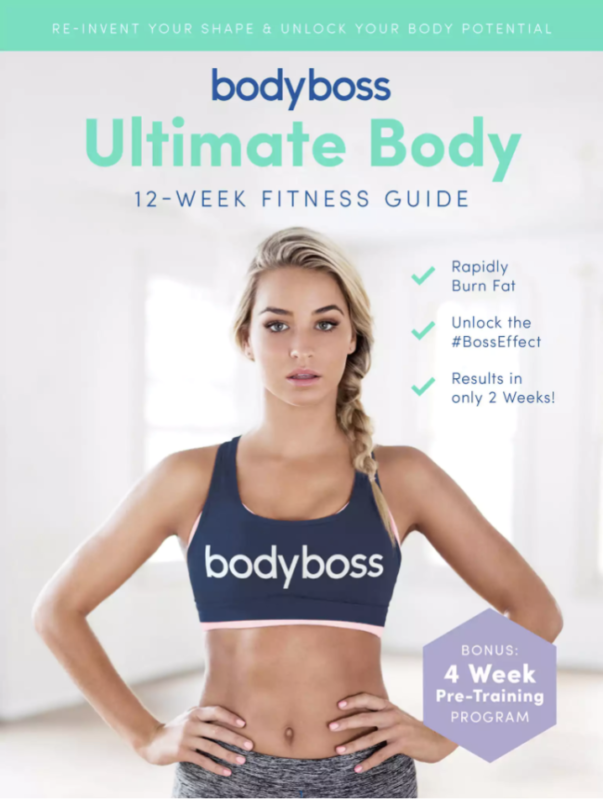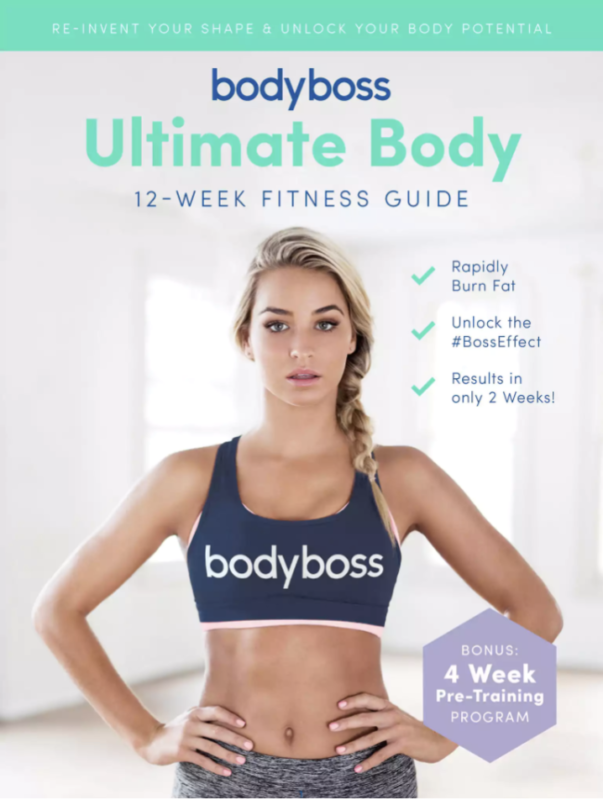 What is the BodyBoss Method?
If you're anything like me, you hear BodyBoss and it peaks your interest. You probably think of words like empowerment, strong, and successful. That's definitely how the BodyBoss Method makes you feel after sticking to the 24 minute work out, 3 times per week. You should experience weight loss and toning from these easy exercises.
The BodyBoss Method is a unique blend of exercises, combined into each 24 minutes training circuit. The workouts accelerate fat loss and improve fitness, as well as rapidly toning the body.

#BOSSEFFECT is the biggest benefit of the Bodyboss Method and it lies in the afterburn effect, or what is called, the #BossEffect. After completing a BodyBoss workout, you'll continue to burn calories for hours as the body completes a range of functions to recover from the intense exercise. You can expect to burn 100 calories or more after your workout has finished, so you will burn fat even while you sleep!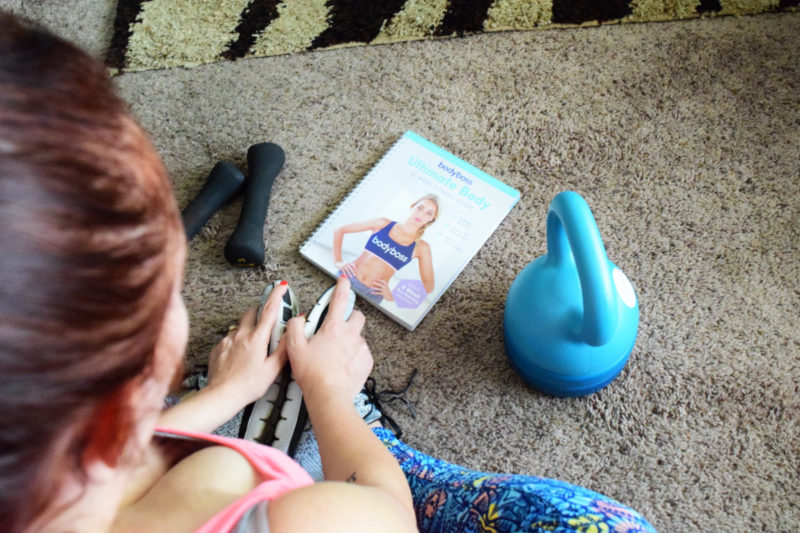 By combining Cardio, Bodyweight Resistance Exercises, Plyometrics, and Unilateral Exercises, you'll find yourself more in control of your body than ever before – yes, even if you're pregnant like me. Just be sure to choose exercises that are safe for you while pregnant because not everything in the guide is recommended for pregnant women. Be sure to get clearance from your doctor before doing any exercises that you aren't sure of.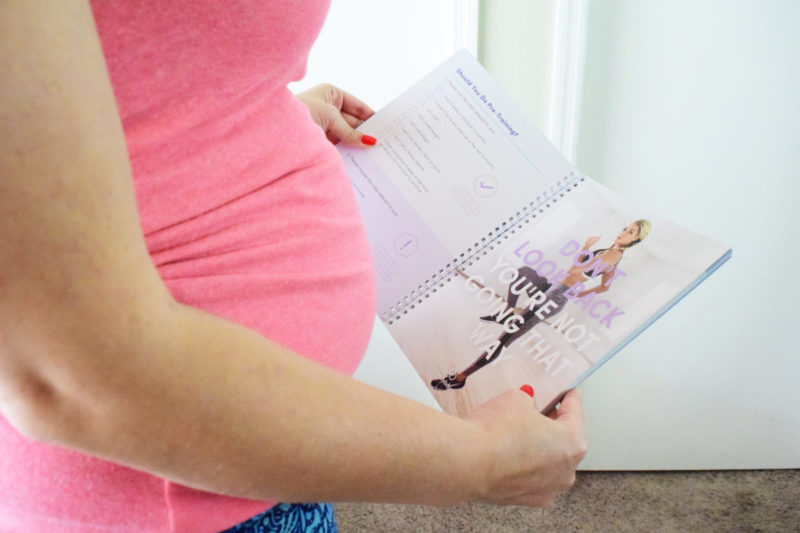 10 Safe Exercises While Pregnant
Sumo Squats – This is probably why my glute muscles are looking so lifted and firm these days. Squats can help decrease lower back pain, too. It's a win-win-win.
Jogging or Walking – a good walk or jog is always great while pregnant. Just be sure you have the right shoes and run on an even terrain!
Tricep Dips – a great way to work those arms while pregnant. You'll need that strength for lifting your little one for the next year or so.
Glute Bridges – again, you can tone those pregnant buns!
Leg Lifts – since leg lifts use your own body weight to tone your muscles, this is a great exercise to get those legs nice and strong.
Shoulder Press – you can do these safely with light weights. This will help tone those arms and shoulders.
Shoulder Fly – again, you're working those arms and shoulders, so this totally safe with 3-5 lb weights.
Walking Lunges – be sure you don't overdo it!
Bicep Curls – Be sure to do your curls very softly and slowly. As you know, there's a lot of round ligament pain already, so you don't want to stretch in a place that causes you pain.
Squats with Side Lifts – Again, squats are great while pregnant. Just do them gently and don't overwork yourself.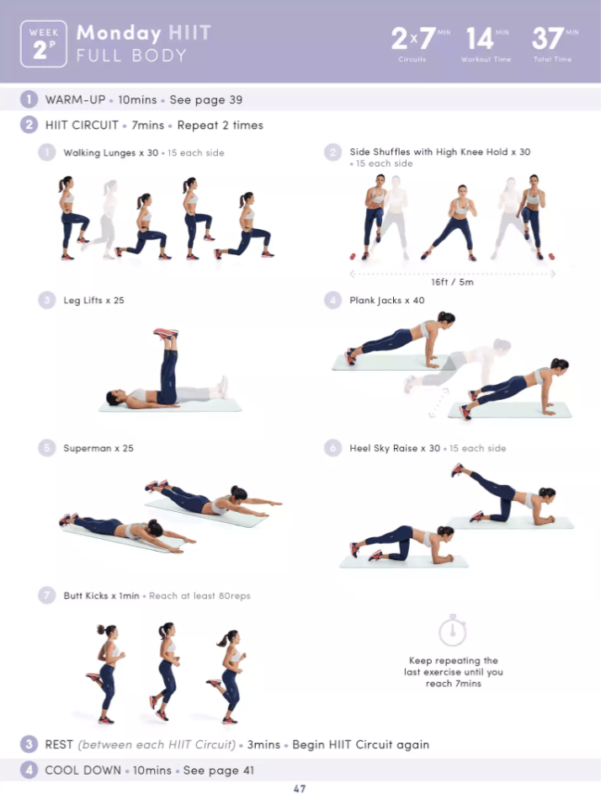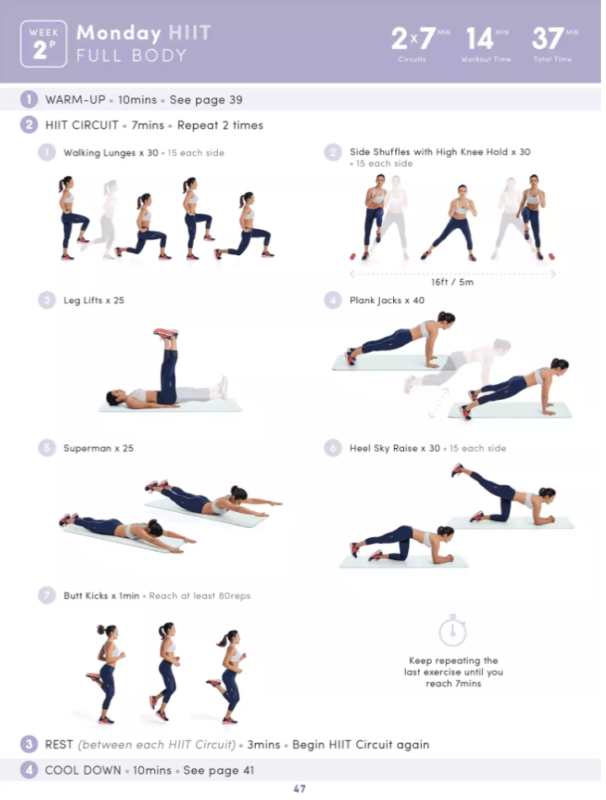 How the BodyBoss Fitness Guide helped me achieve my pregnancy goals
Being pregnant, it's difficult for my to track my weight loss because this active baby inside of me is rapidly growing. However, I can tell you that I feel incredible! Not only has my fiancé commented multiple times on how great my behind is, I've noticed changes in my thighs, as well. I must say, it's a confidence booster when you're body is already going through these weird and confusing changes. I don't feel like I'm gaining weight in all the wrong places, but like I'm gaining muscle in all the right places. At this point, I can say that my belly and bust are the only things growing – which is what we all dream of during pregnancy, right?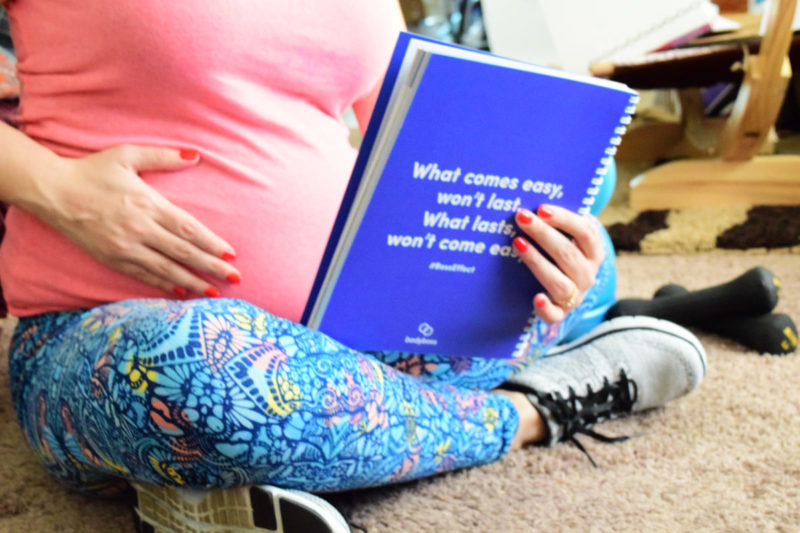 As for my weight, the best way that I can explain my weight to you is to say that I lost 3 lbs after my first doctor's appointment and gained 3 back in the next month. My doctor was actually really impressed. She specifically told me at the first visit that I'm "not eating for two". I also have the words of my grandmother ringing in my head, "The more you exercise now, the less painful the labor will be". Trust me! I want to be as healthy as possible for my baby and for my body!
My overall pregnancy goal is to maintain a healthy and active lifestyle. The BodyBoss Fitness Guide has kept me on track throughout this entire process. Ever since I've started the BodyBoss method, I'm a lot more energetic. You should see me buzzing around the house! I've also been able to keep up with my doctor recommended daily water intake (1 gallon per day) because exercising sure does make you thirsty! My body feels stronger, my butt looks pretty great, and my legs are looking quite sexy for a 4 months pregnant woman.
When your doctor says, "Whatever you're doing – keep doing it," you have to give credit, where credit is due. In this case, I give BodyBoss a lot of the credit.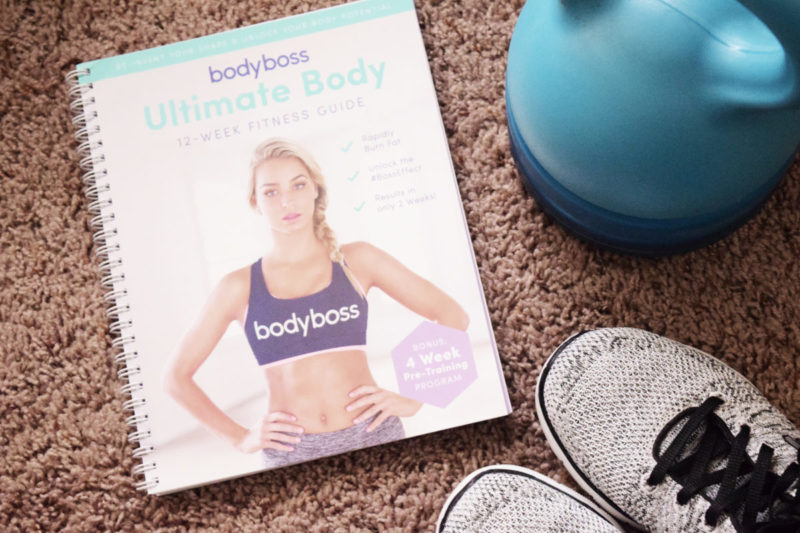 What I particularly love about the BodyBoss Fitness guide is that I have a physical spiral style guide that I can carry with me to my preferred workout location. I can turn the pages all the way back because of the spiral and can keep it in my gym or handbag. The online guide is even more impressive because you can hover over the workouts and the photos move to show you exactly how to do each exercise. You can choose to purchase the online guide for instant access or the printed edition. I recommend getting both for the package deal! I typically use my printed edition when I need a break from technology!
Want to become a boss of your body? You can begin your journey by visiting BodyBoss.com
Connect with BodyBoss on social media: Facebook | Twitter | Instagram | Pinterest
Do you think the BodyBoss method could help you achieve your goals?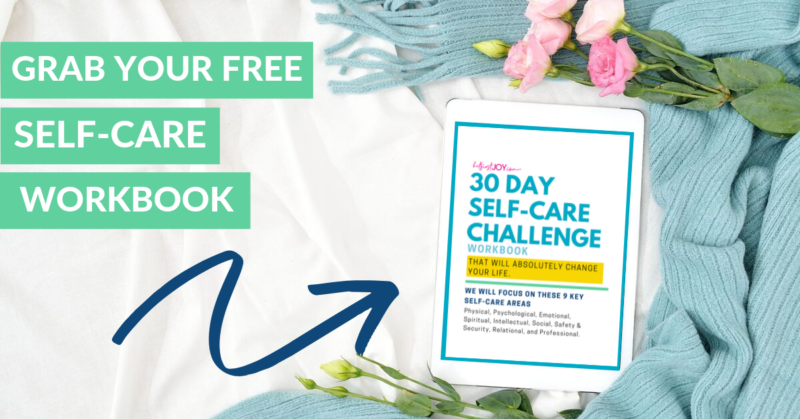 DISCLOSURE
As an Amazon Associate I earn from qualifying purchases. This post may contain affiliate links and/or promotional products, all opinions expressed are that of But First, Joy only. Read my full disclosure.