I have been on quite a mission to get my friends and family to quit smoking. I am not a smoker and never have been, but I'd imagine that quitting is not easy. I think the best way to quit something that you're addicted to is little by little. When my mom said she wanted to quit smoking, I didn't believe her. She's smoked cigarettes for over 30 years. She had never shown and interest in quitting, but when I gave her a vaporizer, she cut her smoking in half in the first week. I thought, "Wow. These vaporizers are really something!" I knew from that moment on that I wanted to help others quit smoking with the best vaporizers that I could find.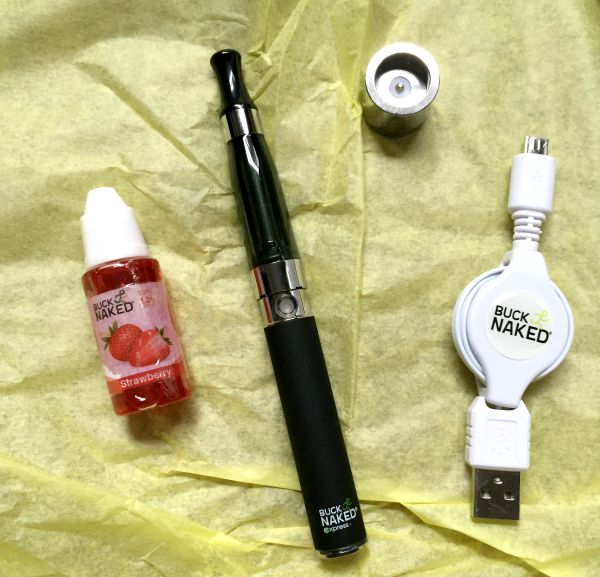 I had a friend express his health concerns to me one day. Most of his concerns were due to his cigarette smoking. I told him about the Buck Naked Express E-Cig Starter Kit and he was immediately intrigued. When I received the kit, I was really impressed. I love how sleek and modern the vaporizer looks. It isn't too large or bulky. Basically, you will not look weird while smoking it. It seems to be made very well too. The charger is really cool because it's USB meaning that you can plug it into your computer to charge it. It's a retractable charger, so you can easily carry in your pocket, car, or handbag while you're on the go! There's also a docking station that allows you to place your e-cig in it and leave it upright while charging. It looks pretty fancy to me. It almost looks like a nice pen. Even the case that this comes in is very nice.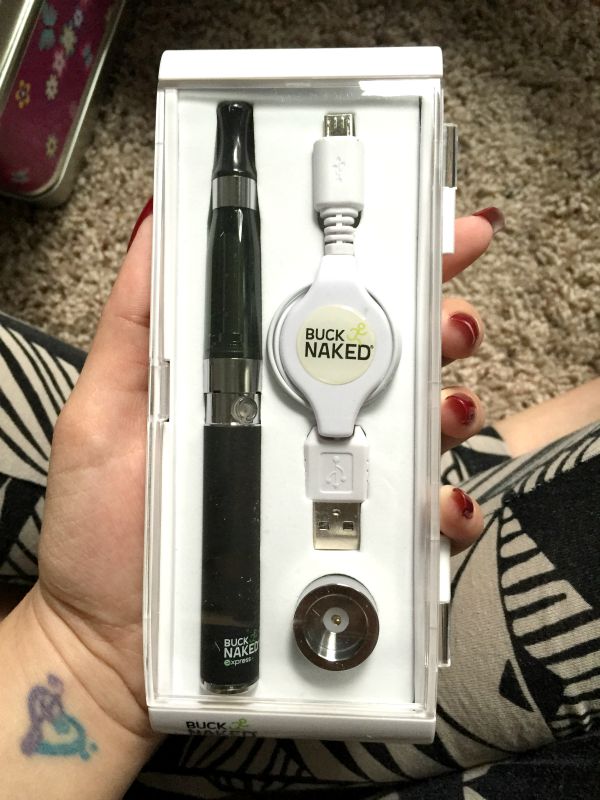 Overall, this is a very nice kit. It would be a great gift for the smokers in your life that are looking to tone it down or looking for a way to quit all together. There are three color options for this kit and it includes one flavor of your choice for free! Check out more of the features below.
About the Buck Naked Express E-Cigarette Starter Kit:
The Express Kit is the perfect entry-level e-liquid starter kit. Most 'vapers' starter on the devices which look like cigarettes, which is perfectly understandable, but when they become more familiar with the sensation of inhaling vapour, they start to shop around for devices which can give them an even more satisfying taste. The advantage of an e-liquid-style starter kit is that you're not tied to the set flavours of cartomizers, you can mix and match your own flavors. The other major advantage is that the battery on a device such as the Buck Naked Express Kit can last you between six and eight hours, which is much longer than any cigarette lookalike could ever manage.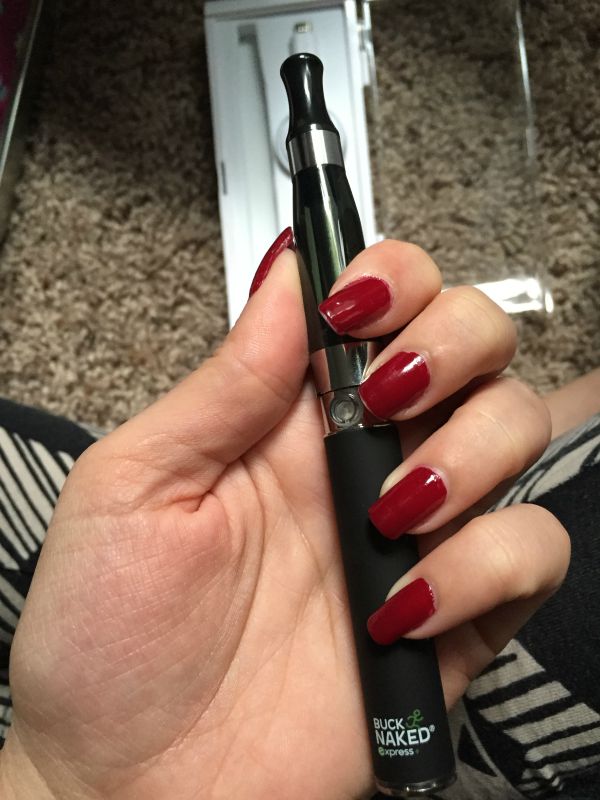 Key Features:
650mAh battery allows 6-8 hours of vaping time per charge
Available in black, blue, pink or stainless steel
Approx. 800 puffs per full charge
5-click locking system
1 Mag-Secure charging base
1 Retractable USB charge cord
1 Hard shell carrying case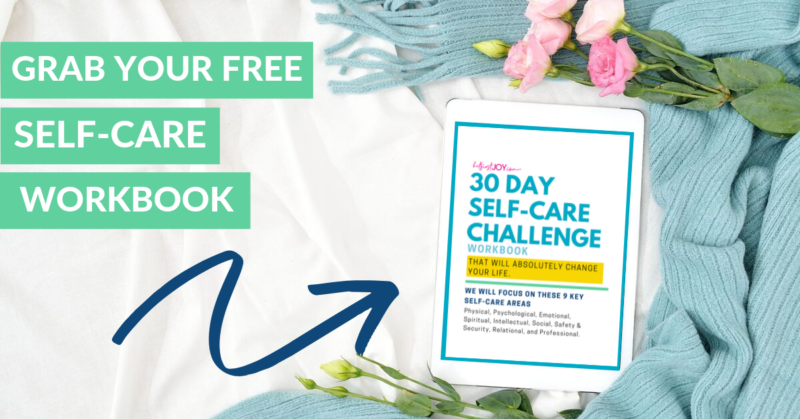 DISCLOSURE
As an Amazon Associate I earn from qualifying purchases. This post may contain affiliate links and/or promotional products, all opinions expressed are that of But First, Joy only. Read my full disclosure.