I'm not as active as I'd like to be. Working from home allows me to work with very little activity. The most exercise I ever get is on my Disney trips. Whether it's visiting the Disney parks or touring new locations, my Disney trips allow me to get those steps in without feeling like it's work. When I was invited to Disney Social Media Moms Celebration, I knew there was an optional Disney run involved. I didn't give it much though. I'd never ran a 5k before, much less did a Disney run. That doesn't mean it wasn't on my bucket list though. I've also dreamt of one day being in shape enough for one of Disney's iconic runs. It wasn't until my fiancé told me that he was doing the Castaway Cay 5k with or without me that I decided I'd better tag along.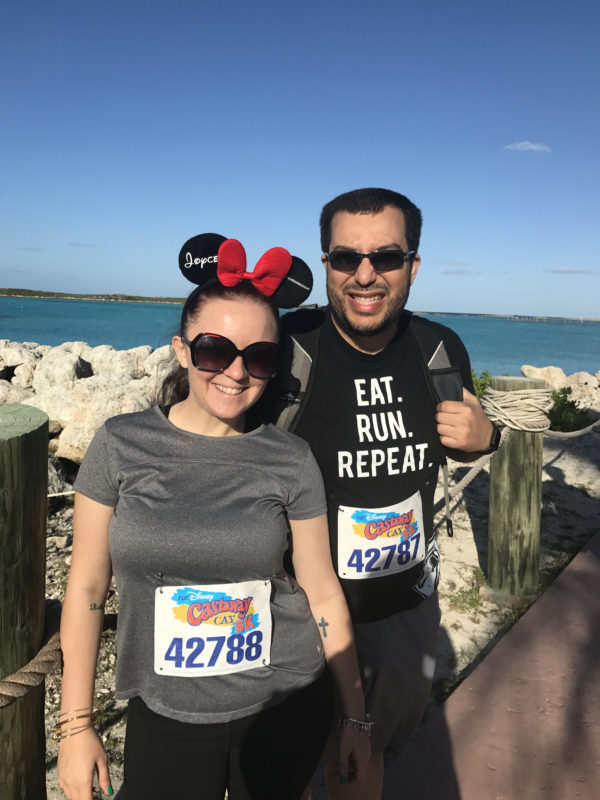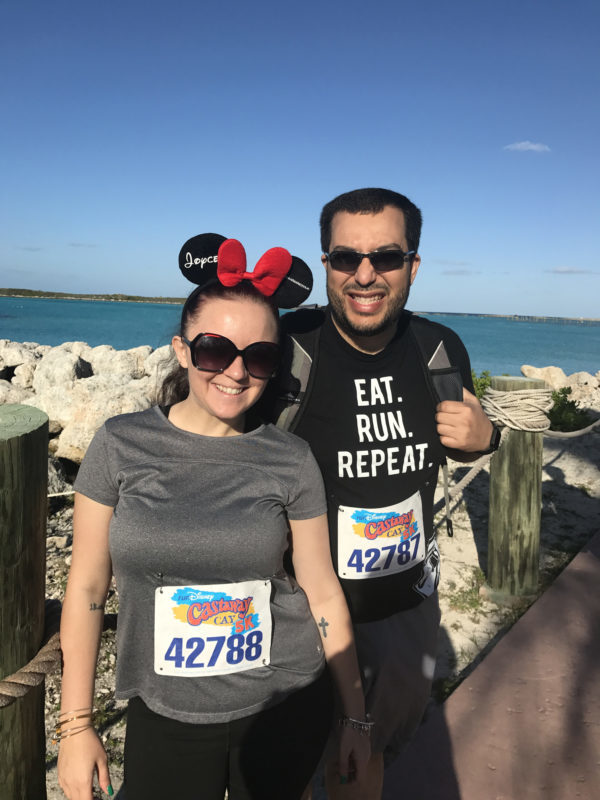 A week before the trip (procrastination at it's finest), I researched 5k runs. My biggest concern was the pain I'd feel the next day. I wanted to get the full Disney cruising experience and didn't want it ruined with physical pain and exhaustion. I learned that I could easily run (or walk) a 5k without being a fitness guru. Between packing and visiting my family, I literally had no time to prep my body for this run. I just knew that it wasn't a super serious race, so walking was an option. I packed my favorite workout gear, grabbed my running shoes, and hoped for the best.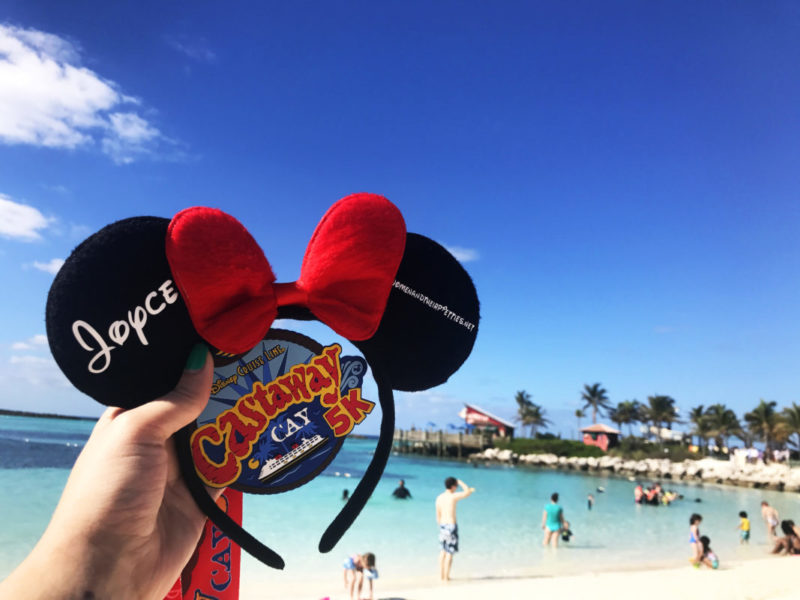 Castaway Cay 5k – Need to know
Whether you run or not, I highly recommend doing the Castaway Cay 5k for the simple fact that it's free. You might already know that Disney runs can cost a pretty penny, but not this one. You might as well take advantage of an opportunity to run around a beautiful island.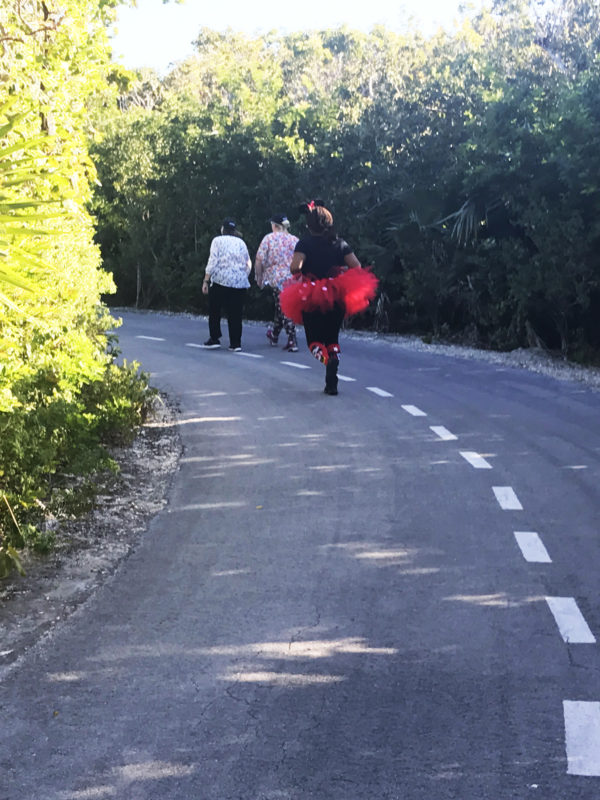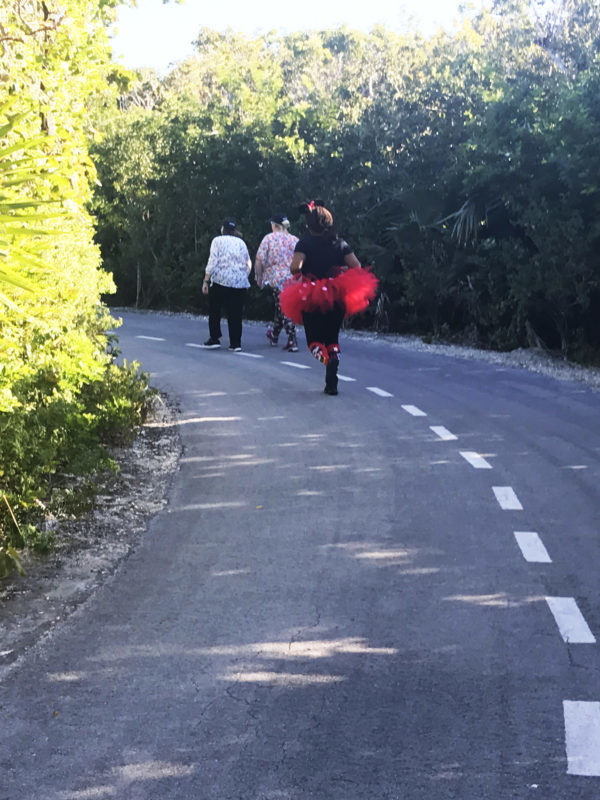 That's another thing – the island is gorgeous! Taking part in this Disney event allows you to tour the island. This is the most beautiful private island you'll ever step foot on. I've been to 3-4 private islands and this was by far the most beautiful. It's clean, well-kept, and just overall gorgeous. I feel honored to say that I completed the Castaway Cay 5k. You're allowed to sight-see on your run! You can take your precious time. We were told that we could take pictures, go for a swim, climb the looking tower, take a break, or do whatever our little hearts desire. There wasn't a strict time limit, so it really relieved the pressure of crossing the finish line ASAP. In fact, my friend Courtney at FaveMom.com leisurely walked half the time. We cheered on the runners, we stopped to take photos, and we had really great conversations. My point is that I would have walked just as much on my own, why not get a medal for doing it?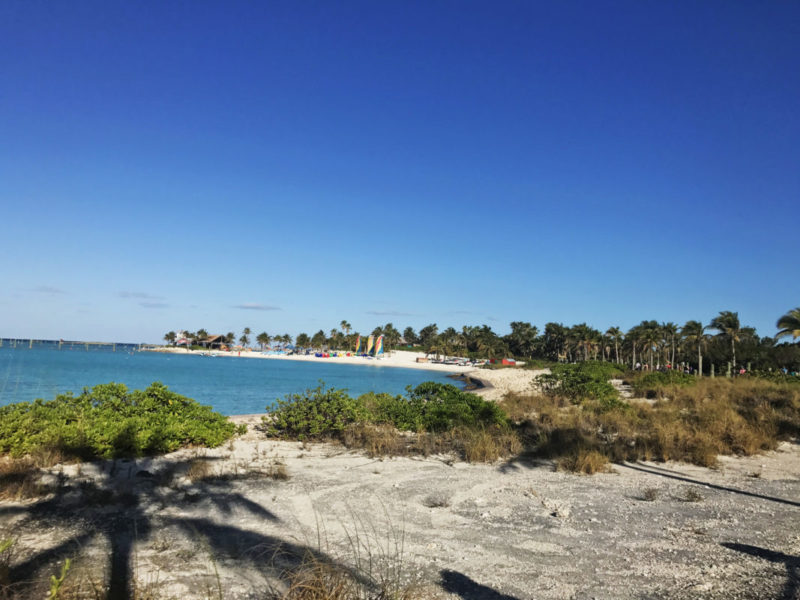 You get off the boat easier than you would on your own! It's much easier because you meet with the other runners on the ship to pick up your number, and you all disembark together – from a different location than everyone else on this ship. I personally think this is a a huge bonus because usually you're in a crowd of impatient people trying to leave the ship. I've never disembarked in less than 45 minutes. We were out in 10 minutes, people. It was that easy.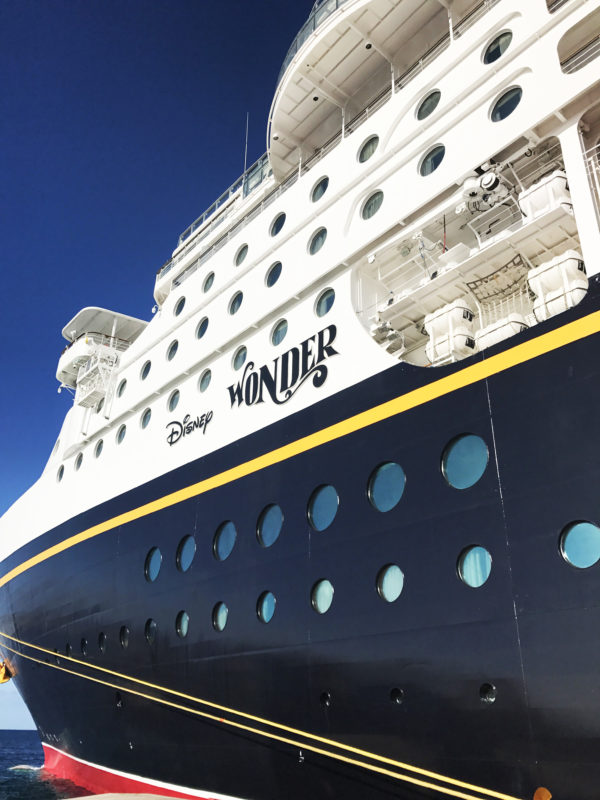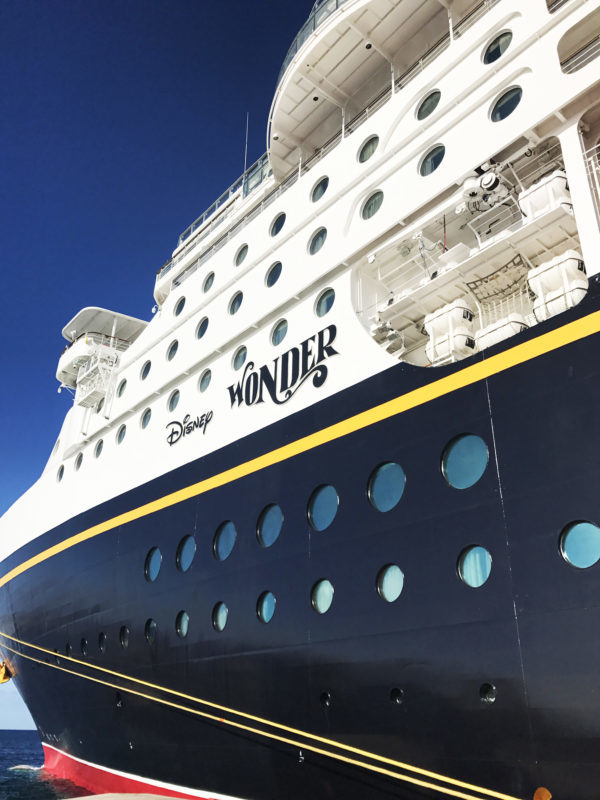 The biggest reason I wanted to join the Castaway Cay 5k was for the medal. Okay, let's make this very clear: It's not actually made of metal. It's rubber. Yep, a rubber medal. I laughed too. I was a bit bummed because it isn't an exclusive one for the year or ship. However, the medal came with a 2017 Disney Cruise Line lanyard, so I was overall happy. Plus, it was a medal representing my very first Disney Cruise, Disney run, and 5k. I will cherish it forever and ever.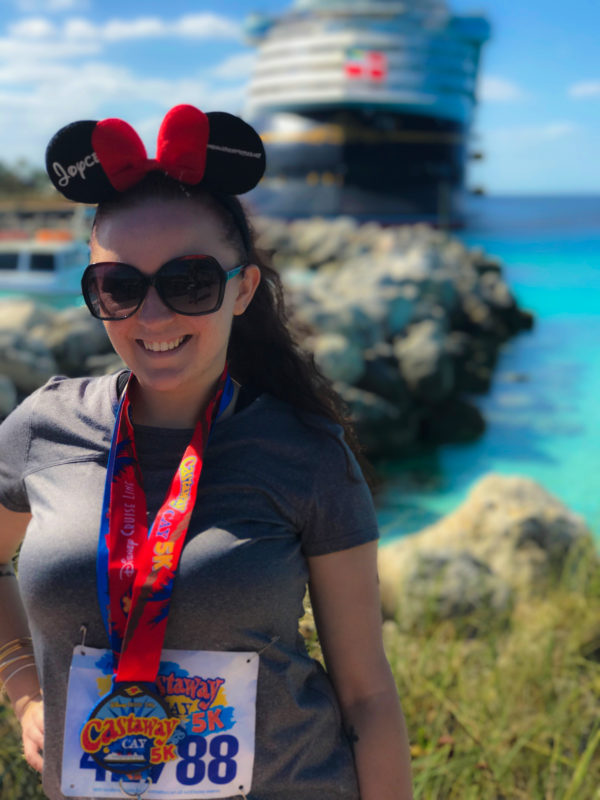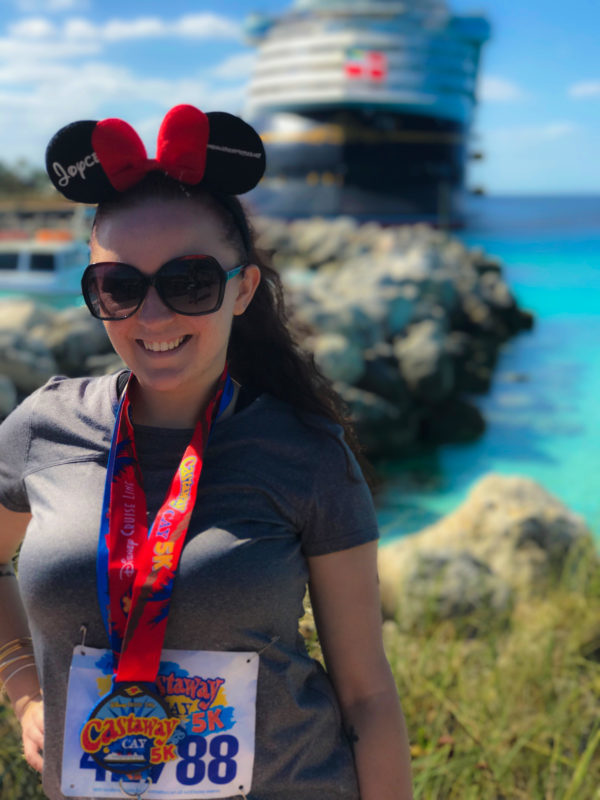 Finally, the sense of accomplishment is reason enough to do the Castaway Cay 5k. You feel great and everyone around you is cheering you on. It's definitely something to be proud of. After this 5k, I realized that I want to do many more so now my goal is to do enough that I get confident enough to do a 10k. The 5k was honestly easy. I still had a boat load of energy afterwards, so a 10k would absolutely be within my reach.
Is there anything you'd like to know about the Castaway Cay 5k?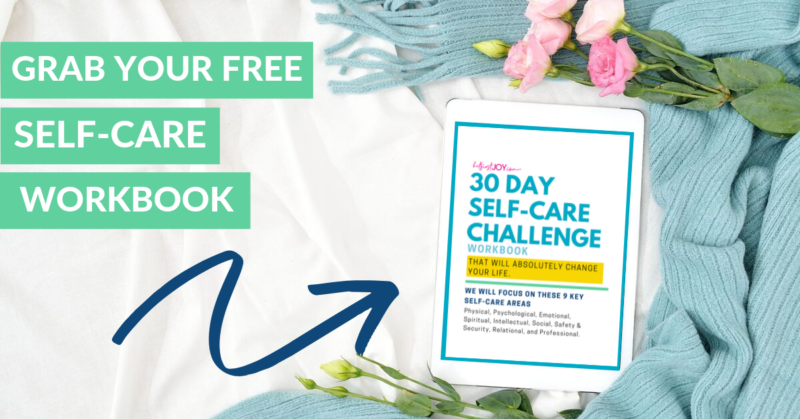 DISCLOSURE
As an Amazon Associate I earn from qualifying purchases. This post may contain affiliate links and/or promotional products, all opinions expressed are that of But First, Joy only. Read my full disclosure.