This post was made possible by iConnect and Febreze. I was provided compensation to facilitate this post, but all opinions stated are 100% mine.
It's 2016 and just about every commercial and every song is catchy. If a song isn't catchy, then it isn't really worth it. More often than not, I find myself humming along to a song that I didn't even realize I knew. We don't realize it when it's happening, but these catchy little commercial jingles are influencing us – in a good way.
Febreze just brought back their holiday hit: "The #12Stinks of Christmas". This song features Doug E. Fresh and the internet's most famous Pug: @ItsDougThePug! There's something so funny and so catchy about this song. Maybe it's the beatboxing or maybe it's just my love for music. Either way, it's a lot of fun. Basically, these two influencers have put their own spin on the holiday classic, The 12 Days of Christmas. Their video reminds us of all the yucky odors that come from the holiday season! Obviously, only Febreze can eliminate these stinks!
Watch the video above and be sure to head to YouTube to share it on social media using the #12Stinks hashtag!
What holiday stinks can Febreze help you with this holiday season?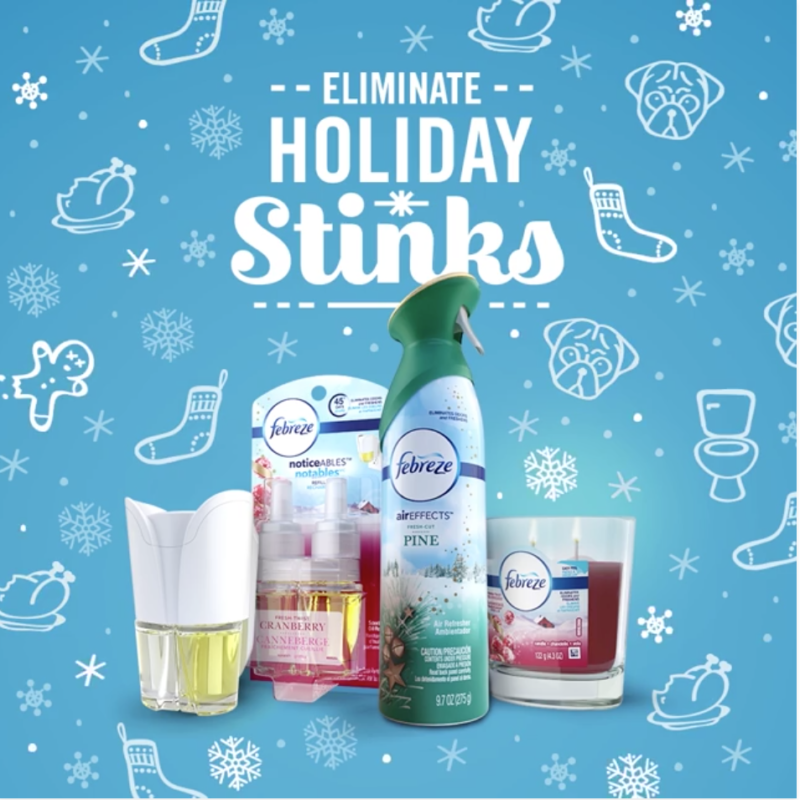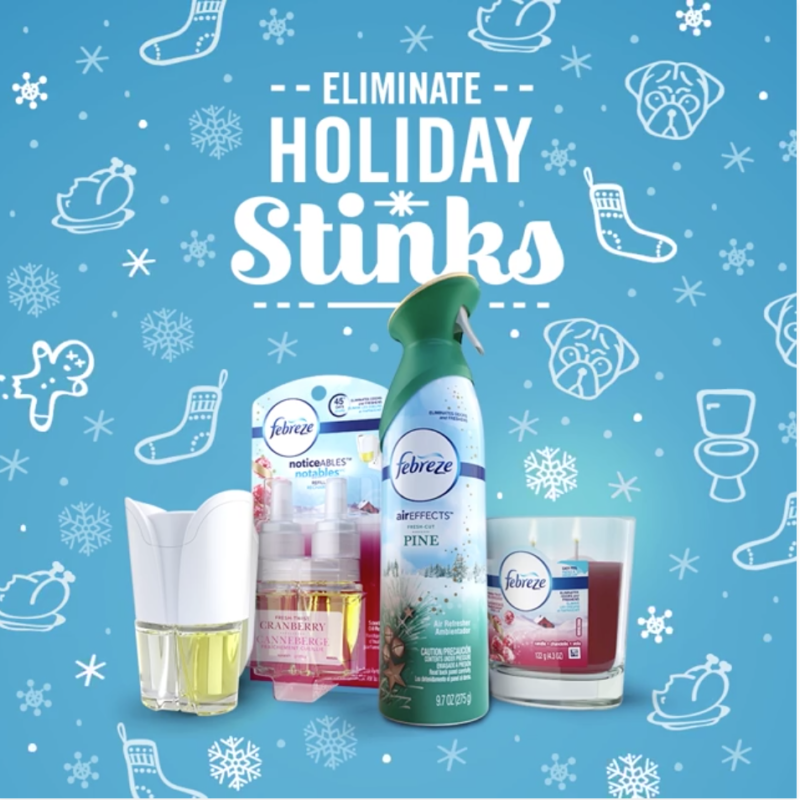 Cincinnati, OH (November 10, 2015) – Mom burnt the casserole, dad left the trash in the garage, and Uncle Jeff has been in the bathroom a little too long – being home for the holidays isn't always what we imagine. Don't get us wrong, the holidays are great, but in reality, they can literally stink. Febreze is here to spread cheer and freshness all season long, and to help them do so they have brought back their holiday hit: "The #12Stinks of Christmas."
Today, Doug E. Fresh, "The World's Greatest Entertainer," and social media sensation @ItsDougThePug kicked it old school and released the second installment of Febreze's "The #12Stinks of Christmas." The beatbox pioneer and his four-legged #12Stinks partner-in-crime put their own spin on the holiday classic, "The 12 Days of Christmas," with a hip-hop music video collaboration-complete with matching track suits of course! Their video brings to life the stinks of the season and highlights how Febreze is the only solution tough enough to eliminate unwanted holiday odors while leaving behind a light, fresh holiday scent that keeps you guest-ready all season long. This year's collaboration follows the success of the 2015 version starring Jane Lynch and Matthew Morrison and is being launched in tandem with the brand's 2016 global #12Stinks campaign, including a U.K. rendition starring British comedian, Paul O'Grady.
"I love to entertain and I love to keep things fresh – it's what I do! But sometimes, when it comes to entertaining guests, things can get pretty stressful," said legendary beatboxer, Doug E. Fresh. "Nobody has time to worry about the smell of their home when they have friends and family over. That's why I love Febreze – it's the perfect solution to eliminate those not-so-fresh holiday stinks no matter how big the party gets."
In addition to the music video featured on YouTube, the duo also will be featured in a full "The #12Stinks of Christmas" digital campaign including iRadio ads, Snapchat, digital ads and special content on the brand's social channels.
You can find the hip-hop remix of "The #12Stinks of Christmas" staring Doug E. Fresh and @ItsDougthePUG all season long on Febreze's YouTube channel, beginning today: http://bit.ly/2eohV3B.
The holidays are an exciting time of the year, but the endless cycle of guests, themed parties, and stale leftovers leave behind a bevy of stinks. Listen to The Dougs: stay fresh and eliminate the #12Stinks of Christmas with Febreze's festive product offerings: Air Effects, Candles and NOTICEables which are available in Fresh Cut Pine and Fresh Twist Cranberry. Febreze contains proprietary malodor elimination technologies so its products have the ability to truly eliminate odors and replace them with a light, fresh holiday scent. For more information about Febreze products, please visit Febreze.com.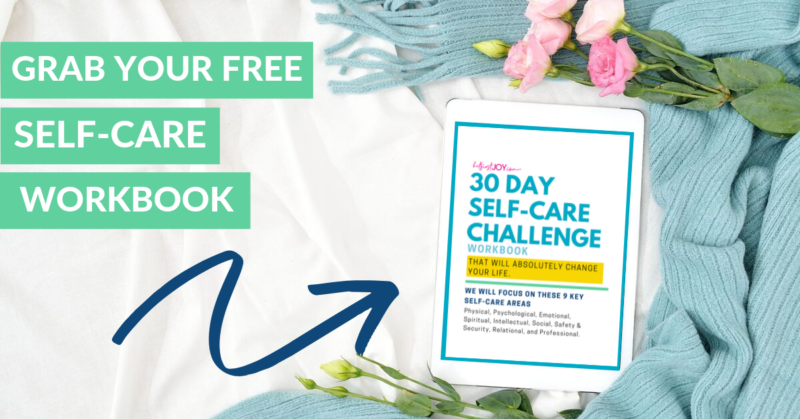 DISCLOSURE
As an Amazon Associate I earn from qualifying purchases. This post may contain affiliate links and/or promotional products, all opinions expressed are that of But First, Joy only. Read my full disclosure.