The release date for the movie Star Wars: The Force Awakens is creeping up slowly. Star Wars fans everywhere are going crazy of the new Star Wars collectibles, fashion, and even home decor. My boyfriend and I have been decorating our office with everything from superhero themed decor to movie posters. I think my boyfriend is slowly building a man cave. I am just waiting for the day that he hangs a sign on the door saying, "No girls allowed." I can't really place all of the blame on him. I am guilty of adding to his collection. In fact, right after the announcement for the Star Wars: The Force Awakens movie came out, I knew that we needed something for our walls to represent the movie. That something is the brand new Star Wars 3DlightFX!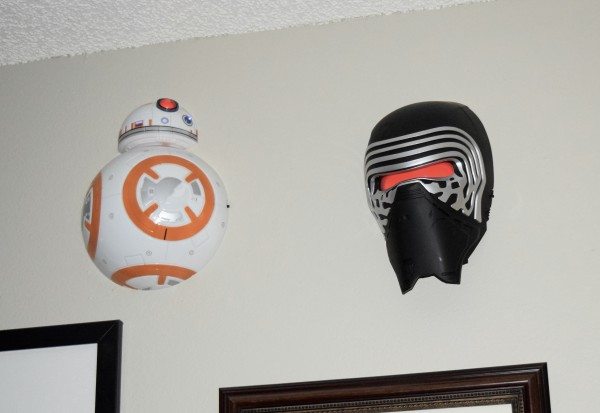 You may recognize the 3DlightFX from my Marvel's Avengers lights from a previous post. These lights are battery operated and can be controlled by switching them on and off in the back. Each light is unique to it's design meaning that the colors, location of the light, and amount of light differs. For example, the Hulk light is green. One thing that is missing from my photos is the stickers that come with each light. The stickers are to be placed on the wall behind your light to make it look like the lights are crashing through the wall. Since we rent our home, we decided to save them for when we buy.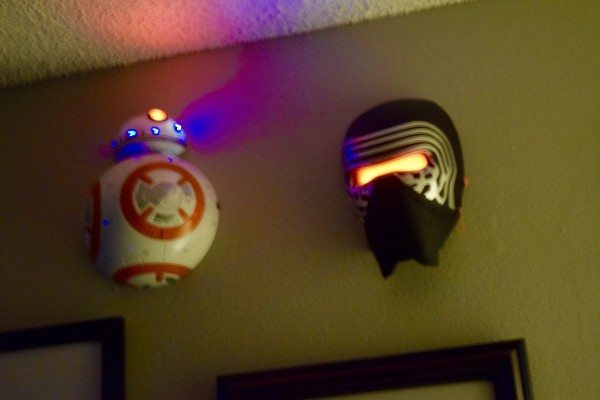 3DlightFX has a ton of Star Wars lights! We decided to add the Kylo Ren and the BB-8 lights to our collection. They have a ton of other lights like the Darth Vader Light Saber, Boba Fett, and the Yoda Face. You can check out all of the Star Wars Lights here. We love the way ours look! They are such a great addition to our collection! They are incredibly made and fun to show off to our friends!
Connect with 3DlightFX: Facebook / Twitter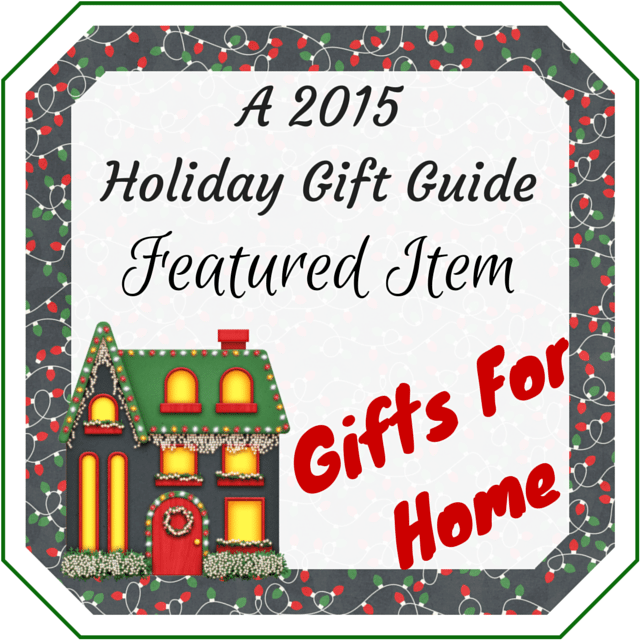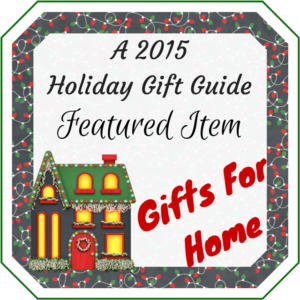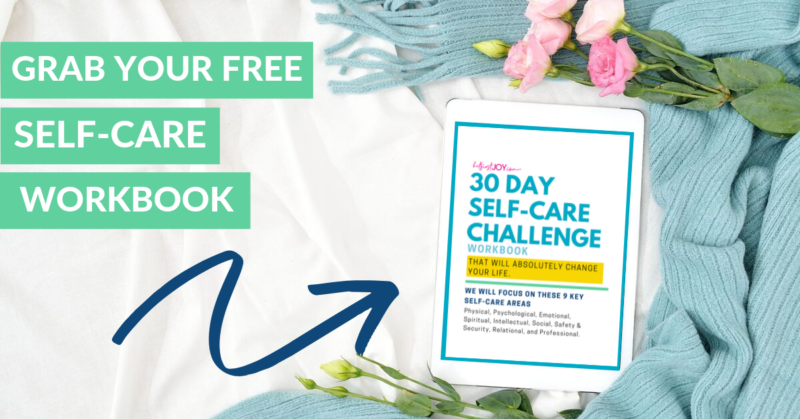 DISCLOSURE
As an Amazon Associate I earn from qualifying purchases. This post may contain affiliate links and/or promotional products, all opinions expressed are that of But First, Joy only. Read my full disclosure.