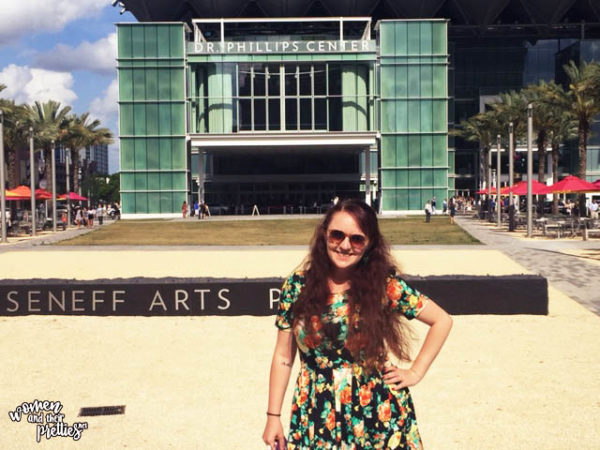 For my anniversary last year, my boyfriend surprised me with tickets to an incredibly I Love Lucy show at the Dr. Phillips Center for the Performing Arts. I was so excited because I Love Lucy is an all-time favorite of mine. He was more excited about the venue. He began to tell me about the incredible things he's heard about it. I expected to be seeing an amazing show in "just another place". Boy, was I in for a pleasant surprise when we pulled up to this beautifully designed building. We parked in a parking garage and to our surprise, we were picked up by a free shuttle to the facility. That was something new to me because most facilities don't care how you get there, as long as you're there. It was nice to feel cared for before even stepping into the building.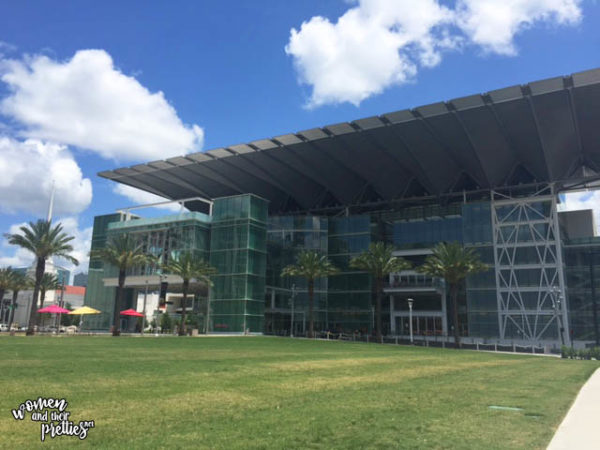 Being that my first experience was incredible at the Dr. Phillips Center, I decided to visit their website to see what upcoming events I could attend to share with all of you. I was immediately intrigued when I saw that the Orlando Ballet would be performing Beauty and The Beast. Being a lover of the arts and a Disney fanatic, I knew that I wanted to attend. This time, however, I decided to document my experience at the Dr. Phillips Center for the Performing Arts. I want all of you to know everything that they have to offer.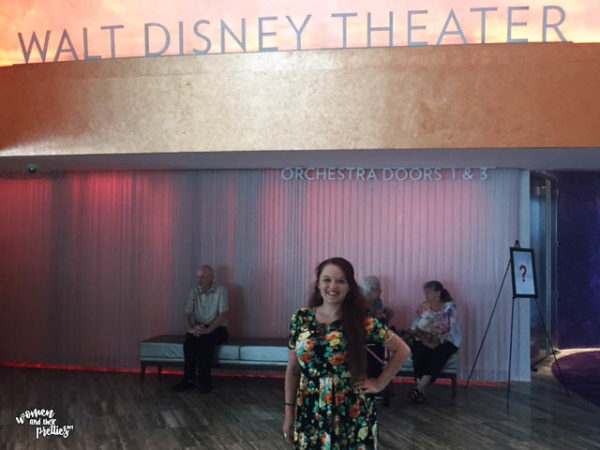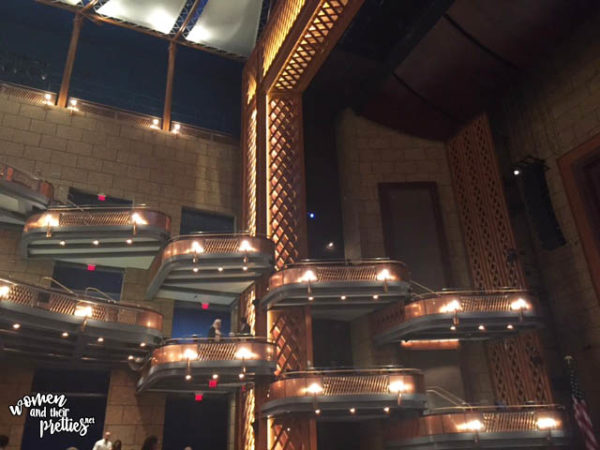 First of all, they have multiple theaters. For the Orlando Ballet's performance, we were in the classic Walt Disney Theater. The theater has multiple levels and balcony seating. I'd never seen a theater so beautiful before stepping into this one. The space is very large, but the tiered seating is set up in a way that allows everyone to get a great view and an intimate experience. The seats are very comfortable, too.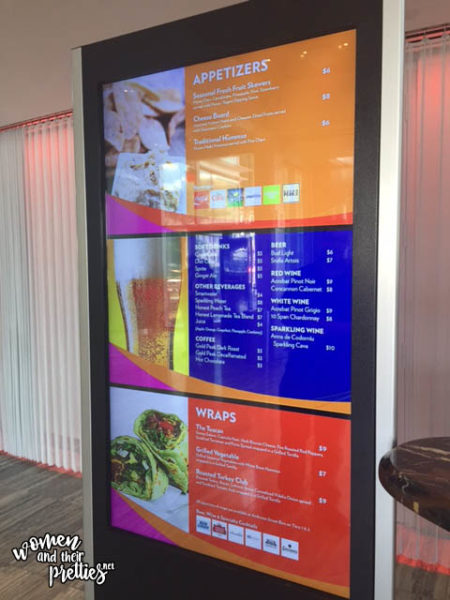 I have to mention the Della Grand Lobby. It's absolutely gorgeous! The staircases, seating, and bar are perfect to give you an experience of a lifetime. It's very spacious with a clean atmosphere. The bar area is very large and offers a variety of things, such as drinks (alcoholic and non-alcoholic), coffee, snacks, and meals. I was impressed by all of the offerings are their extensive menu.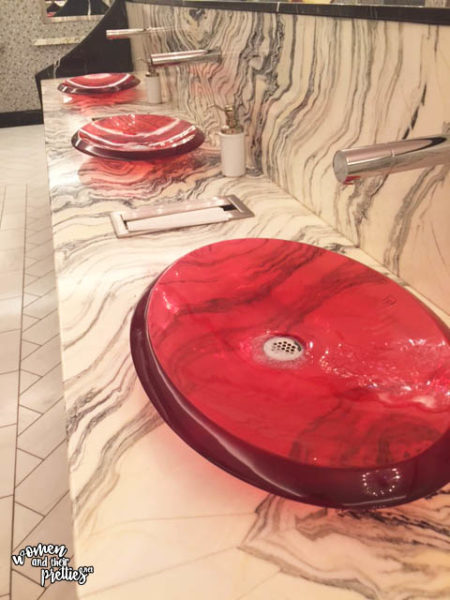 Even the bathrooms were impressive. The women's restroom was insane. With a ton of stalls and plenty of sinks, it fits a lot at once. There are wall-size mirrors and even couches! Gasp! Maybe it's silly that I mention this, but being a woman, I know the struggle of using the women's restroom during a show. The lines are insanely long. I stood in line once during the intermission. The line was out the door so I was dreading it. However, I stood in the line for maybe 5 minutes because of the size of the restroom area. That's an A+ in my book!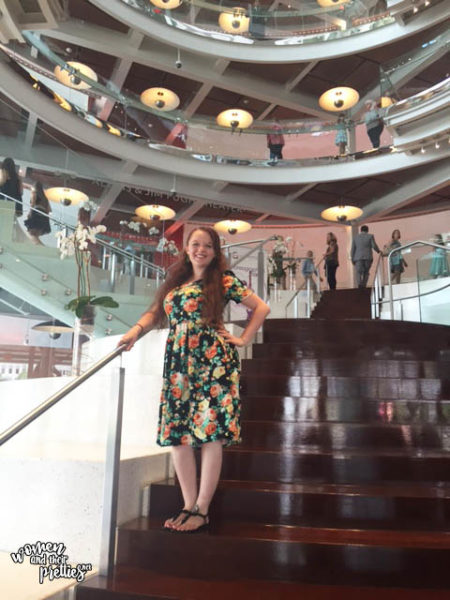 From the food to the beauty of the place, the Dr. Phillips Center is truly one that every Floridian should visit. If there were one show at two locations, I would choose the one at Dr. Phillips Center every time. It sticks with the classic feel of an old theater, while adding just the right of modernness to keep up with what we want in a facility that we are going to spend hours at.
Visit drphillipscenter.org to check out the upcoming events!
Connect with Dr. Phillips Center: Facebook / Twitter / Instagram #ArtsForEveryLife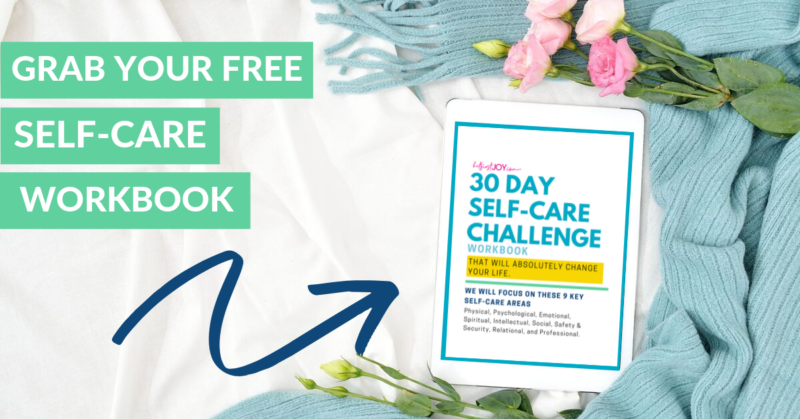 DISCLOSURE
As an Amazon Associate I earn from qualifying purchases. This post may contain affiliate links and/or promotional products, all opinions expressed are that of But First, Joy only. Read my full disclosure.