Every woman knows that a little eye enhancing can go a long way. Today, we're talking about the best beauty tips to enhance eyes and how you can get your lashes on fleek, girl! I partnered with Grande Cosmetics for this fabulous post.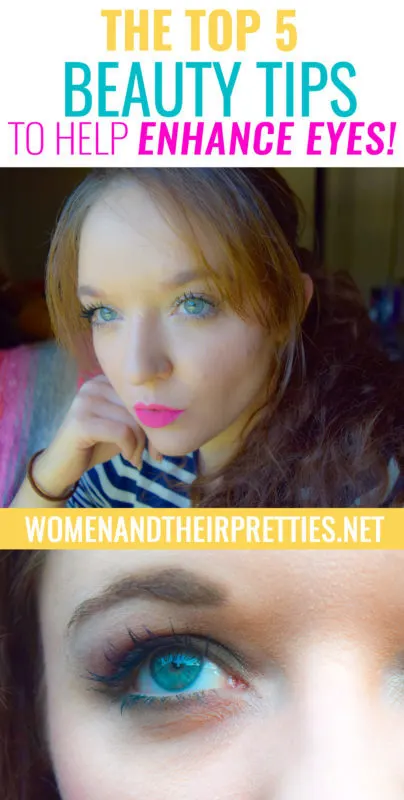 They say that the eyes are the windows to the soul. You can look into a woman's eyes are see her joy or her pain. I've never been one who could hide what I'm feeling; my eyes give it all away. Basically, my poker face isn't the best. So, instead of hiding my eyes – I enhance them! I've always put a heavy emphasis on my eyes, particularly my lashes. As long as my lashes are on fleek, all else is right in my world. I want to let you into my world a little bit and give you all my favorite ways to enhance eyes.
5 best beauty tips to enhance eyes & get those lashes on fleek
I was inspired to give you all my best eye enhancing tips after finding out about the new product line just released at Sephora: Grande Cosmetics. This is a brand that focuses on enhancing your natural beauty. Isn't that what we all hope for – A natural beauty look that makes us feel as fabulous on the outside as we are on the inside? These are the best beauty tips for every type of woman: moms, twenty-somethings, and even grandmothers! We can all benefit from a little enhancement!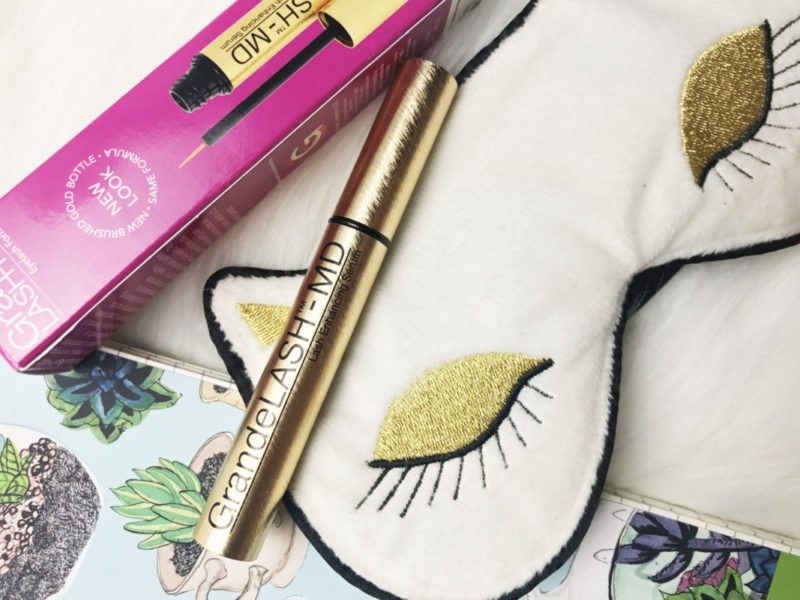 1. Condition your lashes
If you want thicker and fuller lashes then pick Grande Cosmetics' GrandeLASH -MD from Sephora.com! It's a healthy and easy way to enhance eyes, and for as little as $20 a month, this 3-month system will give you the lashes you've always dreamed up. These are 100% your lashes, just enhanced! It's a vitamin-packed conditioning treatment that you place on your lash line every night before bed. In 4-6 weeks you'll see the lash thickening, lash volumizing effects. This is by far, the easiest and healthiest way to enhance eyes. It takes very little effort and can be incorporated right into your nightly beauty routine.
2. Brush your lashes to separate them
Before applying mascara, brush your lashes out. This will help clean anything that may be stuck in your lashes and will automatically make your lashes look fuller. You'd be shocked at what this simple beauty tip can do for your beautiful eyes.

3. Complimentary colors
You can always enhance your eye color with other complimentary colors on those lids. For example, my blue eyes are enhanced by browns and golds. My eyes look a lot more vibrant when I have brown mascara and a natural brown shadow on my lids. It's as easy as that!

4. Curl those lashes
Curling your lashes is another way to make your eyes stand out. You don't need a really special tool for this; any eyelash curler will do. Some people choose to curl before mascara and some after. I personally curl mine before I apply mascara and after the mascara dries.
5. Or maybe throw on some of your favorite falsies.
Did you know that the GrandeLASH-MD lash enhancing serum is safe to use with false eyelashes? Well, it is. So if you want to wear falsies until this treatment starts to show results, then go for it! Just don't forget to keep applying your serum each night until the bottle runs out.
Don't Forget To Follow Grande Cosmetics on Social!
Instagram: @grandecosmetics | Facebook: @grandecosmetics | Youtube: @grandecosmetics | Pinterest: @grandecosmetics | Twitter: @grandecosmetic_