This post was sponsored by Vera Wang Fragrances and contains affiliate links. I received complimentary products to facilitate my review.
Beauty is in the eye of the beholder. I want to be the first to tell you that the opinions of others don't matter. I know you've heard it all before, but there will always be someone that doesn't like the way you look, dress, talk, or act. Being the people pleaser that I am, it was one of the most difficult lessons that I've learned in my 27 years of living. However, it was the single best lesson that I've ever learned because it taught me how to feel beautiful without the acceptance of others. Don't get my wrong. The process was not an easy one. It took me an incredibly long time to climb out of a hole that I dug for myself when I let others define my self worth. Sometimes changing your life means taking things one step at a time. I think it's important to work on yourself from the inside out.
Personal Hygiene
If you don't feel good, you will never think you're beautiful. An improvement in personal hygiene will drastically change your life. Feeling cleaner and healthier will make you feel a lot more beautiful. I know, we learned all about personal hygiene at a very young age, but for women it's so much more than brushing your teeth and wearing deodorant. There are a few steps that I personally took to feel more beautiful on the outside. You're feeling good on the inside and it's time to look in the mirror and think, "damn! I'm smokin' hott!"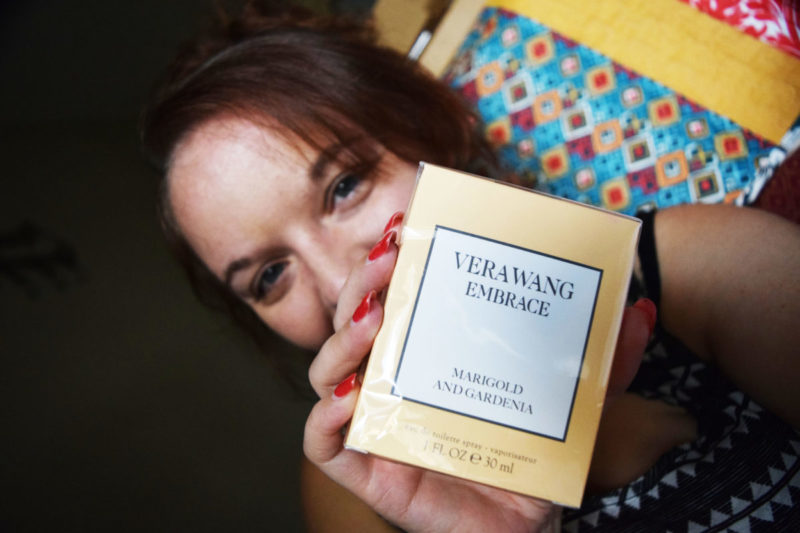 The women in my family have always had a thing for fragrances. My mom goes through perfume like an average person goes through toothpaste. There's something about a good fragrance that can completely change your mood. My favorite fragrance is the Vera Wang Embrace Marigold and Gardenia perfume. This is the perfume that I save for the days that I am feeling insecure. There's something about this fruity and floral fragrance that empowers me to feel beautiful everyday. Its soft peach color, reminiscent of the first vision of sunlight, enhances your day leaving you feeling fresh and embracing your womanhood.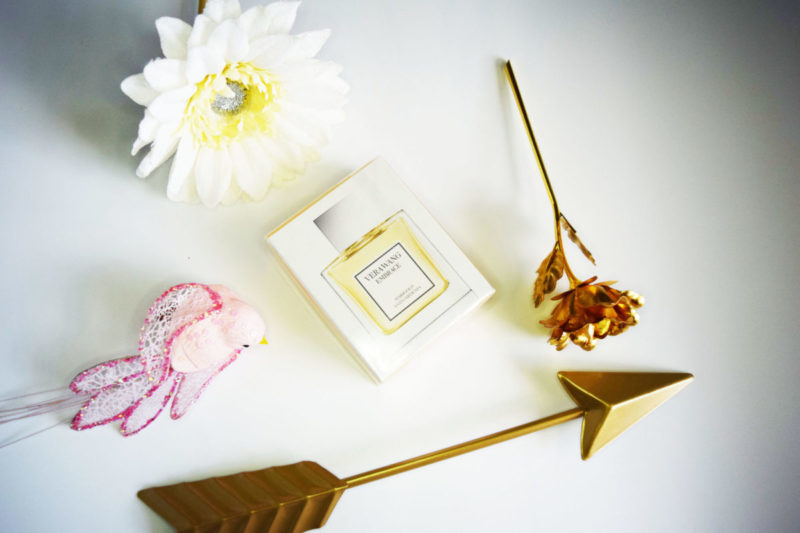 Vera Wang Embrace Marigold and Gardenia is available for purchase in-store and online at Kohl's
Shaving and waxing regularly
There's something about smooth skin that always makes me feel beautiful. I even sleep better when I shave. I don't shave my legs to please anyone else. I do it because it makes me feel better with myself. My skin glows when I shave! 
Lotion and perfumes
I know it sounds cliché but when I smell good, I feel good. I smooth on a lotion that makes my skin really soft and then spritz on my favorite perfume. I always end up feeling so fresh and feminine that I look in the mirror and see a beautiful and confident new me! 
Deep conditioning masks
I love using deep conditioning hair masks when I'm feeling down. It makes my hair soft, shining, and smooth. Every woman loves to look in the mirror and see a good hair day. I even got a new haircut to make me feel more beautiful!
Manicures and pedicures
Part of feeling beautiful is to feel more feminine. I've set up a bi-weekly routine with manis and pedis. It doesn't have to be expensive – buy a nail polish and do it yourself. Cute nails is a step to a happier self. 
Getting rid of negativity
Now that you've worked on your outer appearance, it's time to get started on your surrounding. Negativity can really weigh you down. It's so easy to get caught up in a pessimistic way of thinking, especially if you're surrounded by people who always have something bad to say. My entire life, I've been surrounded by negative people. I grew up with screaming, yelling, and arguing on a daily basis. I made a conscious decision, as an adult to remove anyone that hindered my self growth. That means the drama starters, Negative Nancys, and "poor me" people had to be kicked out of my life. Removing these people didn't have to be a "big thing" either. I just slowly distanced myself from them. The people that really want to be in your life will fight to be in it anyways.

Enjoying "me time"
It's time to work on the inside. What you think controls how you feel! It's one of the most difficult things for women to do – dedicate time to herself. We are so busy taking care of everyone else that we forget to take care of ourselves. "Me Time" is important because it gives you a chance to unwind and actually enjoy life. You can always make time for yourself, no matter how many excuses you make. Me time can be in the form of a nice long bath, reading a good book, doing your makeup, playing a game, or even writing in a journal. Whatever relaxes or makes you smile, is worthy of your time. You'd be surprised at how therapeutic dedicating at least 20 minutes a day can be. Once you find happiness and peace from within, you will find yourself looking a lot more beautiful.
Positive self talk
What you say to yourself is far more important than what others say to you. You can't feel beautiful if you're always telling yourself that you're ugly. I used to always beat myself up. I would tell myself that I'm not good enough, that I'm ugly, and quite a few other self-destructive phrases. The day that I caught myself doing this was the day that I realized I needed to change. I started searching for help. I stumbled upon a book about becoming the woman that you're meant to be and it completely changed the way I think.
If you really take the time to work on these 4 steps then you will find so much beauty in yourself that you never thought existed. Just to give you a jump start – enter to win a bottle of my favorite fragrance below!
Vera Wang Embrace Fragrance Collections
Enter for a chance to win one of ten fragrance kits (ARV $75). This includes all 4 of the following fragrances:
Green Tea & Pear Blossom
Rose & Vanilla
Periwinkle & Iris
Marigold & Gardenia
Contest opens on June 20, 2016 and closes July 12, 2016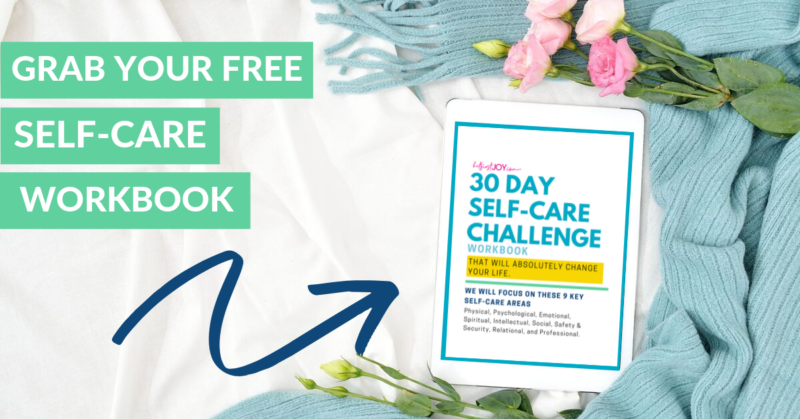 DISCLOSURE
This post may contain affiliate links and/or promotional products, all opinions expressed are that of But First, Joy only. Read my full disclosure.