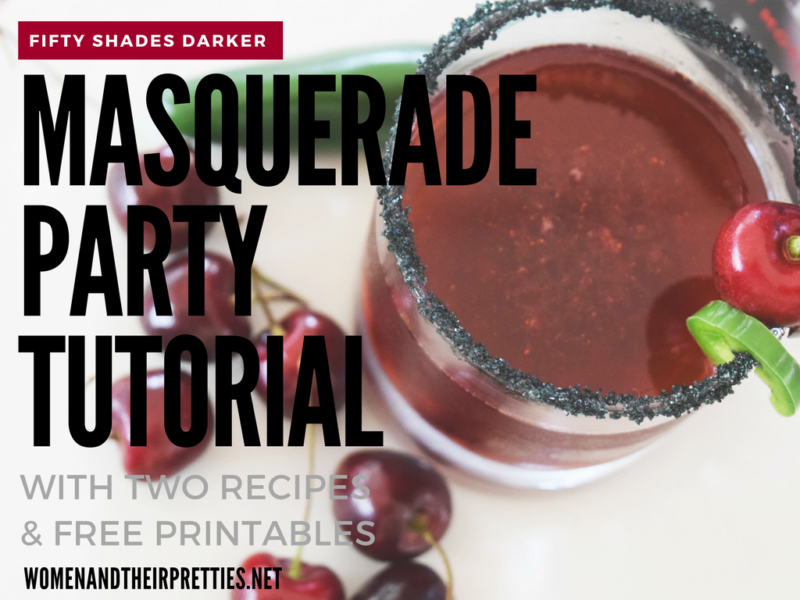 This Fifty Shades Darker Masquerade Party Tutorial is brought to you in partnership with Universal Pictures.
I've been anticipating the release of Fifty Shades Darker since I watched Fifty Shades of Grey in theaters. I wouldn't say the Fifty Shades trilogy is a chick flick, but all my ladies love it. We've had coffee over the books. We've giggled like teenagers at all of Christian and Anastasia's wild experiences. It was only a matter of time before we threw a Fifty Shades party. With Fifty Shades Darker right around the corner (2/10/17), a masquerade party was only fitting. I watched the Fifty Shades Darker trailer 10+ times to gather inspiration for this masquerade party. I recommend that you do the same!
The thought of throwing a masquerade party may be very intimidating – trust me, the pressure was on. I decided to throw this party at a friend's house who lives 2 hours away. Planning from a distance was quite the task. In the end, we pulled it off really well. With this Fifty Shades Darker Masquerade Party Tutorial, I know your party will be smash! I have gathered a couple Fifty Shades recipes and more DIY Fifty Shades party ideas.

Anastasia's Aphrodisiac Cupcakes
I wanted a recipe that was not only easy to make, but was absolutely delicious! I started thinking of romance and intimacy. What foods are intimate? Then, I thought of aphrodisiacs. I knew chocolate covered strawberries would be too cliché, so it clicked – chocolate covered strawberry cupcakes. I've never seen a recipe for this before, so I went with it. I wanted a recipe for Anastasia – something that she would indulge in. I'm am not a baker, so this is the easiest cupcake recipe you'll ever find.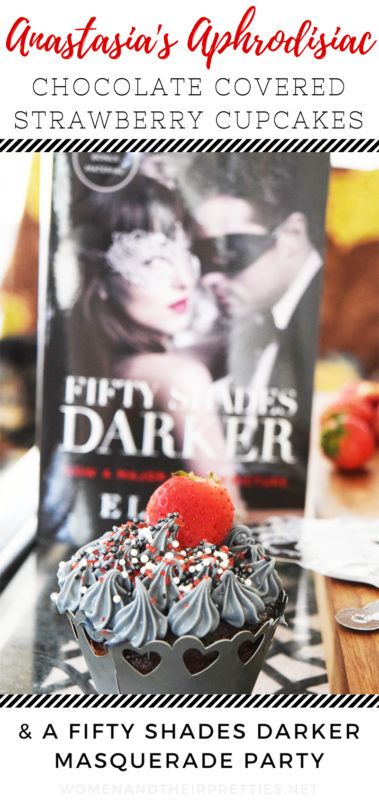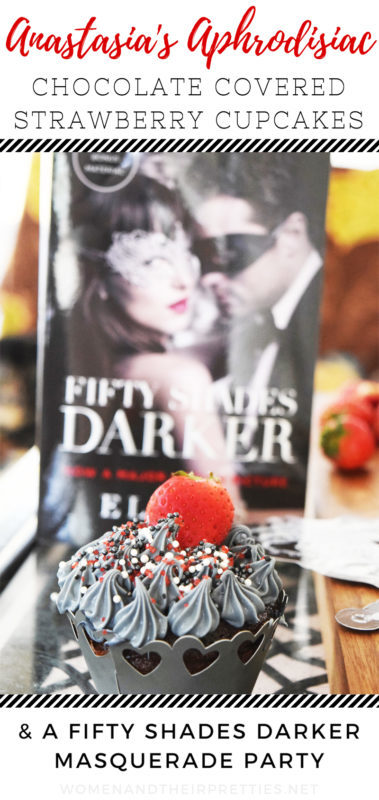 Ingredients:
1 box chocolate cake mix – any brand you prefer (makes 12 cupcakes)
Black food coloring or black icing gel
2 containers of Buttercream Icing
1/2 cup chopped Fresh Strawberries
1/3 cup of Nutella
What else you'll need: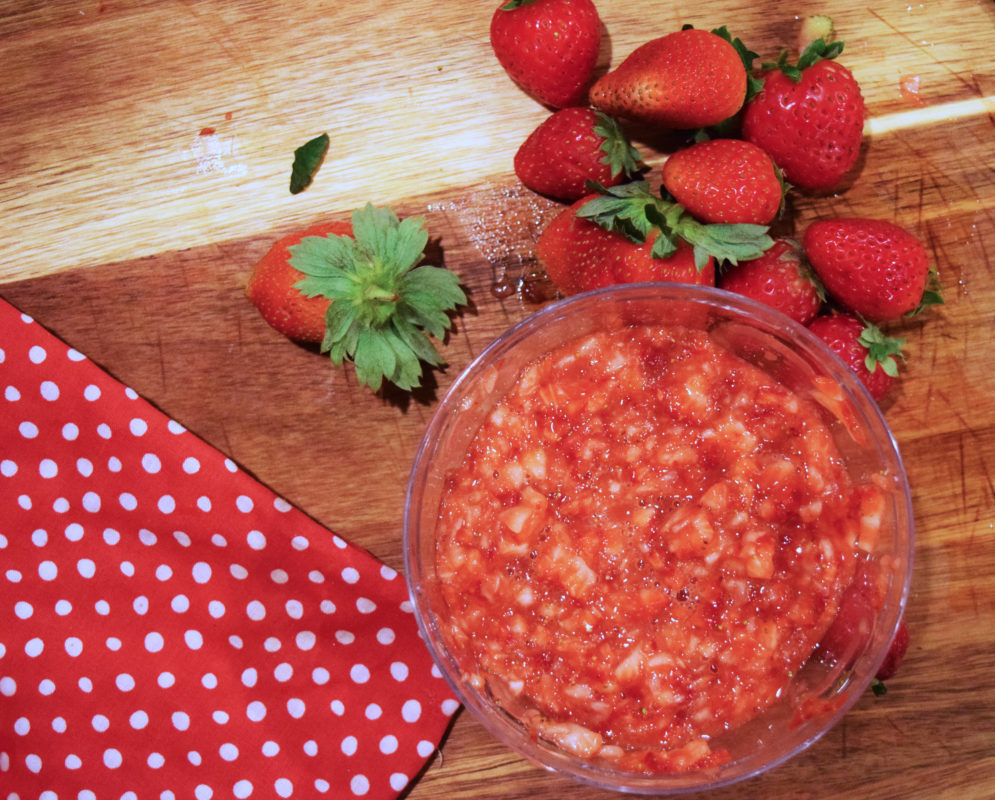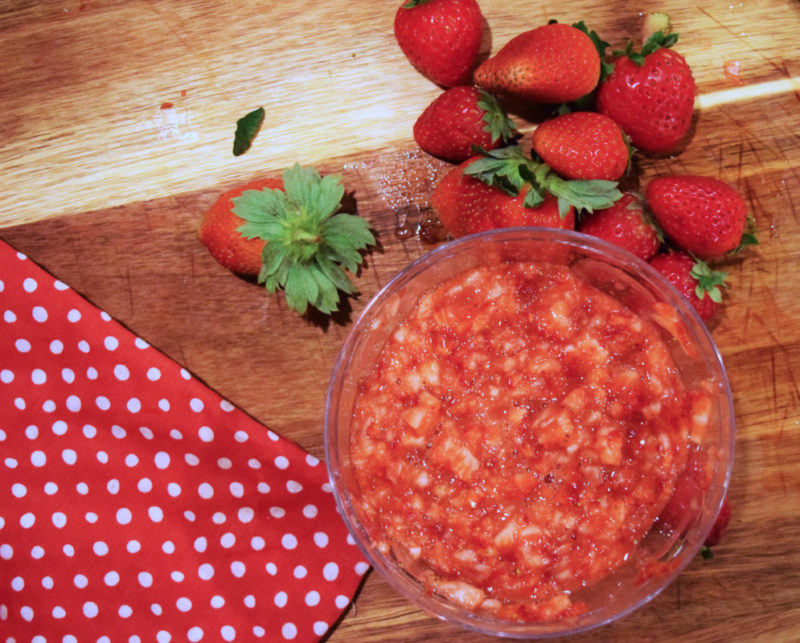 Directions:
Make your cupcakes according to the box.
While your cupcakes are cooking, remove your icing from the containers and separate into 2-4 separate bowls.
Drop a very small amount of black icing gel into each bowl. You will make each bowl a different color of grey icing, to stick to the Fifty Shades Darker theme.
Stuff each color icing into separate decorating bags – you'll be using a closed star tip for the icing.
Mix the Nutella with strawberry pieces and stuff into a decorating bag with a plain round tip.
When your cupcakes are completely cool, cut a triangle or hole right into the top of each cupcake. Using a butter knife or small spoon, create a space for your stuffing inside the cupcake.
Stuff each cupcake with your strawberry Nutella relish until it reaches the top of your cupcake.
Make stars on your cupcakes by holding your decorating bag at a 90˚ angle, place the tip on a portion of your cupcake (increasing/decreasing pressure to control the size of your star). Stop pressure completely and pull bag away immediately after each "star". Continue until you cover the full cupcake top.
Switch up your icing colors. Experiment however you'd like – using two colors on one cupcake or an equal number of each color.
Add the sprinkles of your choice to the icing and you're done!
Now you can print these Fifty Shades Darker signs that I made for the cupcakes!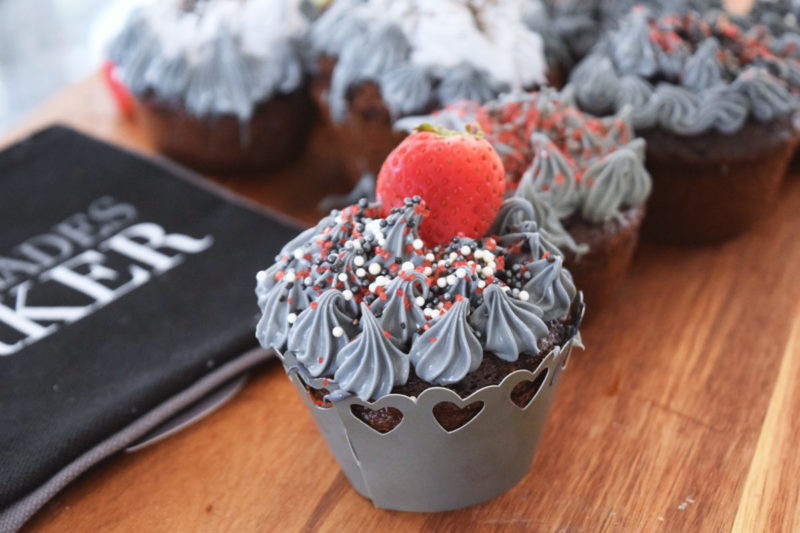 Christian's Hot Cherry Tease
Christian is sweet and spicy. He's everyone woman's fantasy and he can be quite the tease! I didn't want to make an ordinary cocktail because Mr. Grey is not an ordinary man. This black cherry cocktail with a little bit of spice will be a delight for everyone at your Fifty Shades Darker masquerade party.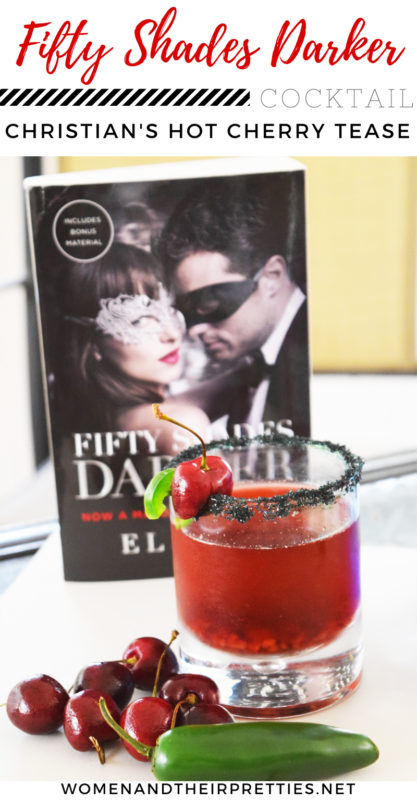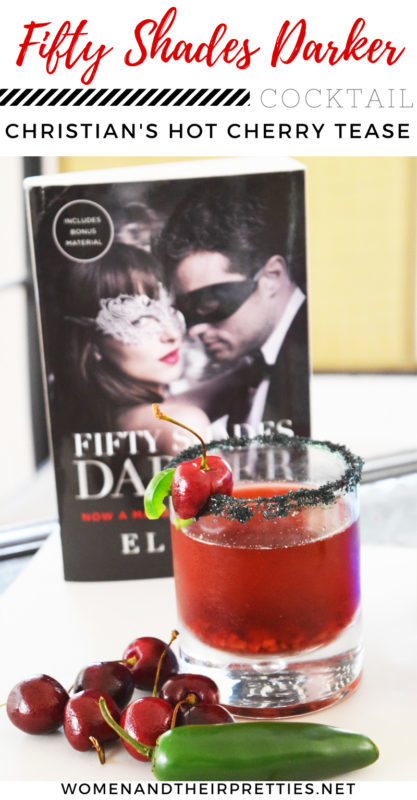 Ingredients:
1 bottle Cherry Vodka
1 bottle Cherry Grenadine
1 sliced Jalapeño – for garnish
1 tablespoon of chopped black cherries per drink (save a few whole cherries to garnish)
Cayenne Pepper
Vanilla Extract
1 lime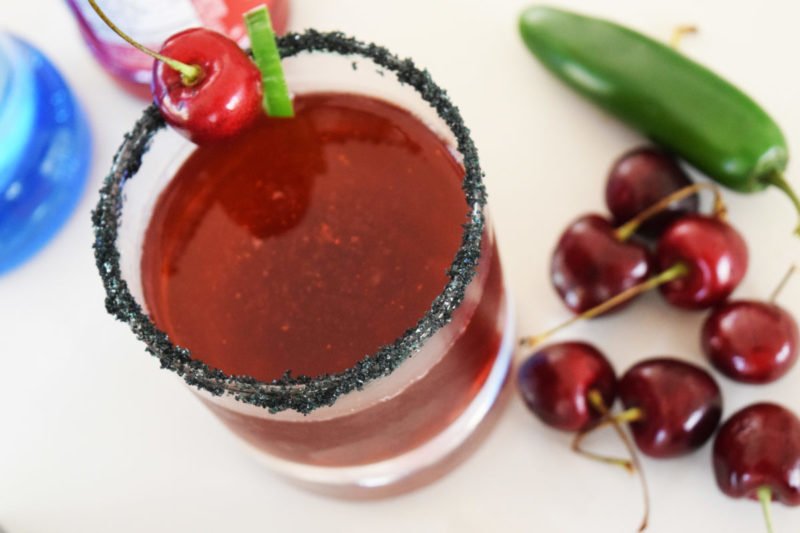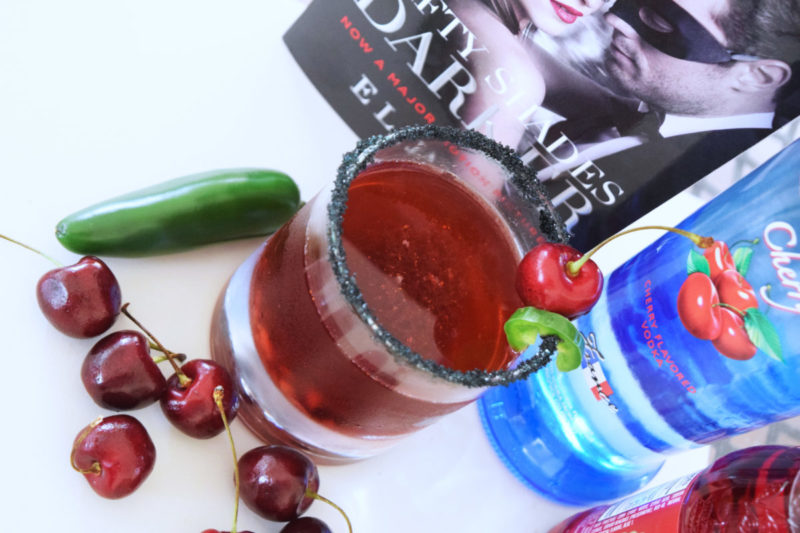 Directions:
Combine 2 parts cherry vodka, 1 part cherry grenadine, 1/2 tsp cayenne pepper and 1/2 tsp vanilla extract per 4oz with ice in a shaker bottle.
Pour black sanding sugar onto a place and rub lime around the rim of each glass
Dip glass rim into sugar until rim is full coated.
Place 1 tbsp of chopped cherries into the bottom of each glass.
Carefully pour Christian's Hot Cherry Tease into each glass.
Add a squeeze of lime to each drink.
Garnish with sliced jalapeño and a whole cherry.
Complete your setup by including this printable sign.

Fifty Shades Party Final Touches
Your masquerade party should be one to remember. You want your guests to walk away with lots of memories, great photos, and maybe even some goodies. Use the ideas to take your masquerade party to the next level!
Photobooth
Shiny backdrop – we used silver, so it would mesh well with the Fifty Shades Darker theme.
Cute props. Masquerade masks are a must. Universal sent me a few masks for my party, but you can easily make your own masquerade masks with some string and paper! You can even print out ties and red lips, glue them to sticks, and use them as Fifty Shades props.
Themed Decor
Black, grey, red, and silver balloons!
Black or grey table cloth.
We even had black and silver diamonds because we all know Mr. Grey has expensive taste.
Candles always set the mood – use scents and colors that fit within the color palette.
Handcuffs, whips, and chains are also perfect for the Fifty Shades Darker party!
Grey ties
Add some red into the mix whenever you can

Goodie Bags
Some of the items in my goodie bags were provided by Universal, but are easy to recreate on your own!
Black paper gift bags
Fifty Shades Darker Books with movie tie-in cover
Masquerade masks
Lip balms
Chocolates
Cosmetic bags
Red lipstick
Grey ties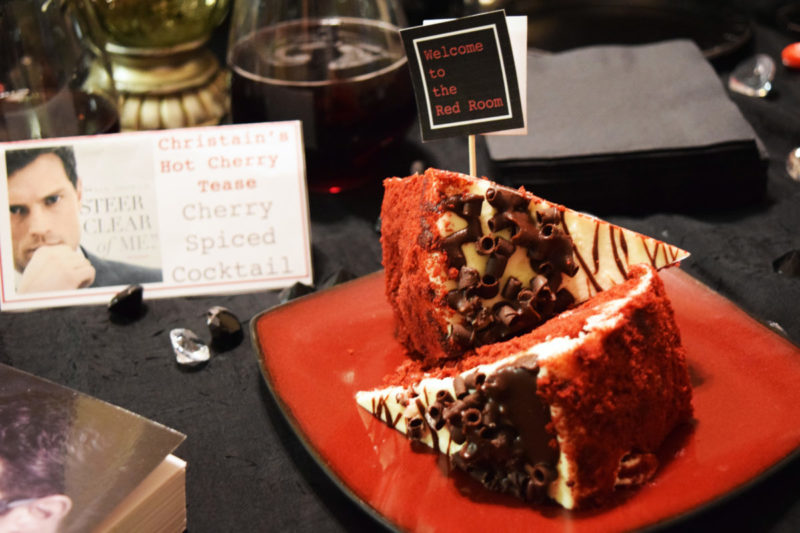 More themed snacks and drinks
Red velvet cake. We bought a red velvet cake and called it "The Red Room"
We also had Spinach Arti-choke dip (not pictured)
We picked up grey and black candies with silver and black scoops. These look great in clear acrylic containers!
Wine – lots of wine! Universal sent us a lovely bottle of Fifty Shades Wine!
"Red Room Macaroons" is another fun idea! Red macaroons with a grey filling. Make it and tag me in it.
Intrigued? Get your tickets to see Fifty Shades Darker on Fandango today.
In theaters just in time for Valentine's Day, Jamie Dornan and Dakota Johnson return as Christian Grey and Anastasia Steele in Fifty Shades Darker, the second chapter based on the worldwide bestselling "Fifty Shades" phenomenon. Expanding upon events set in motion in 2015's blockbuster film that grossed more than $560 million globally, the new installment arrives for Valentine's Day and invites you to slip into something a shade darker.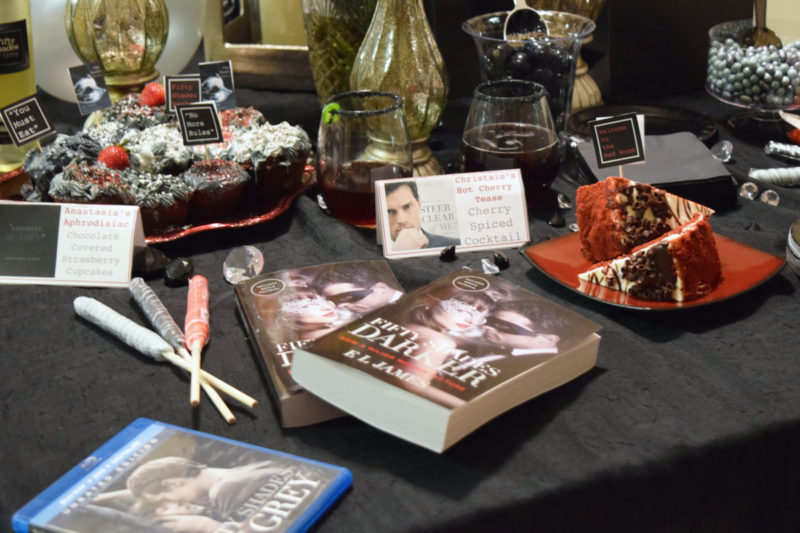 Check out our Fifty Shades Darker Mannequin Challenge!
Check out our sexy Fifty Shades Masquerade Party Mannequin Challenge. I've always wanted to do a mannequin challenge and never had a good opportunity until now. Our entire group was super excited, so we blasted Zayn & Taylor Swift's Fifty Shades Darker "I Don't Wanna Live Forever" song and relaxed in our natural state – drinking, reading, and being silly.
Have you read the Fifty Shades trilogy? What do you think of the movies?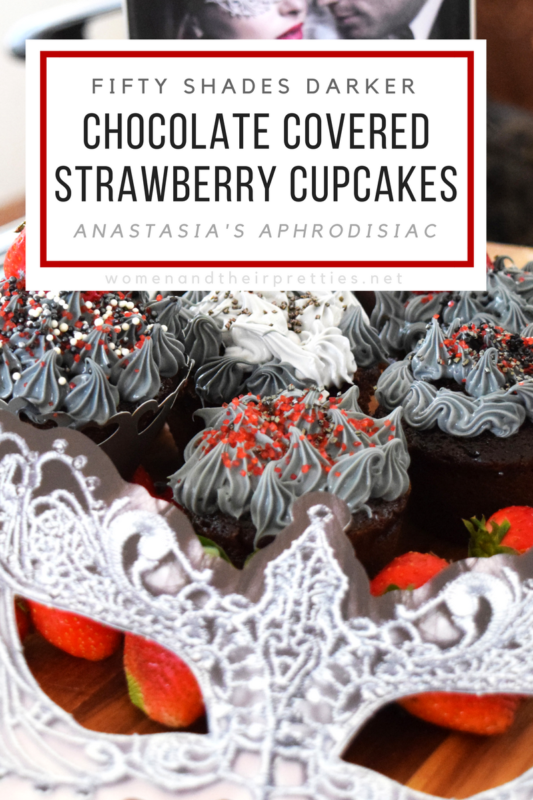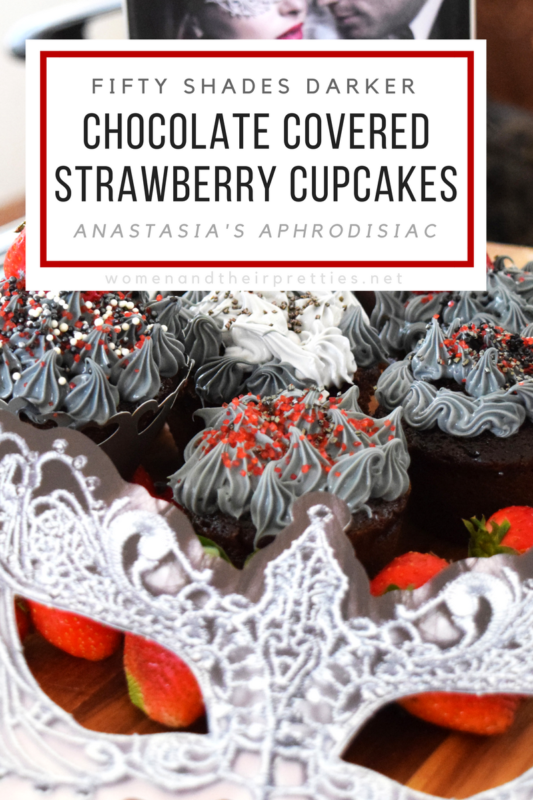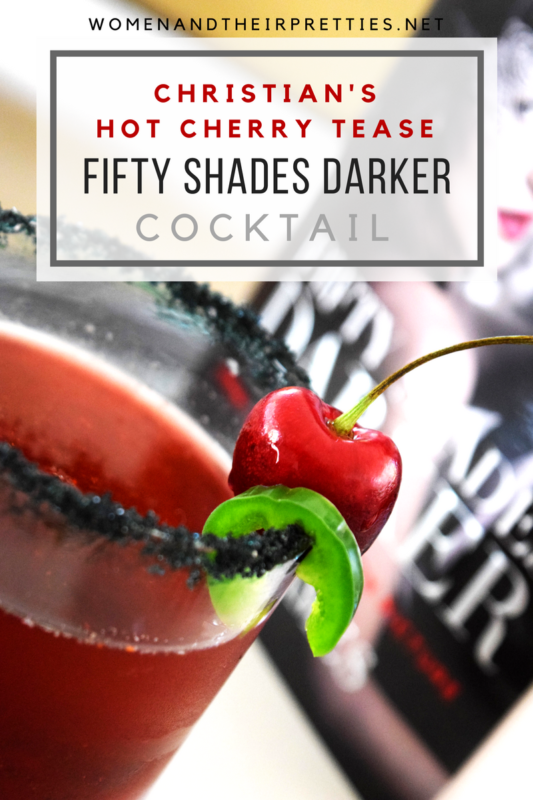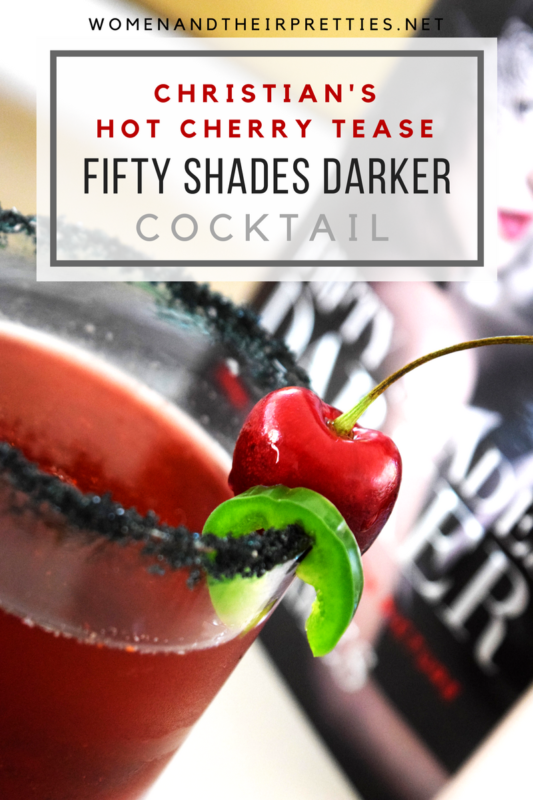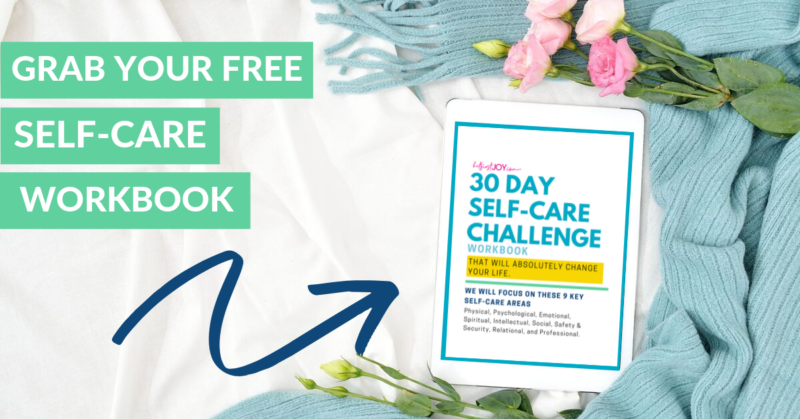 DISCLOSURE
As an Amazon Associate I earn from qualifying purchases. This post may contain affiliate links and/or promotional products, all opinions expressed are that of But First, Joy only. Read my full disclosure.