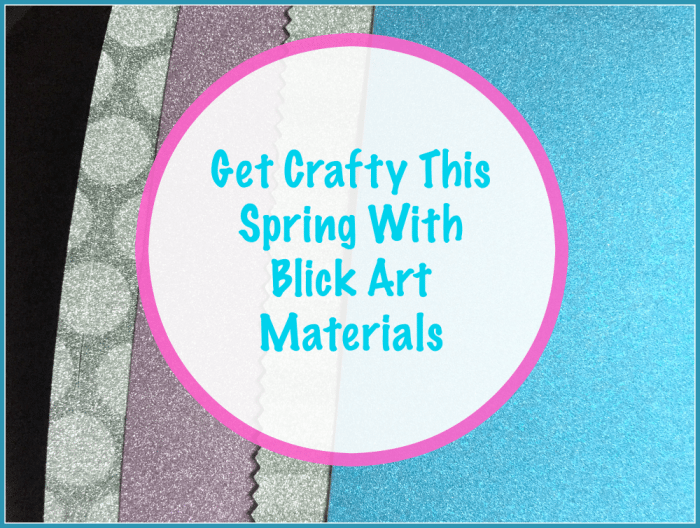 Blick is an art supply company that provides one of the largest arts and crafts selection that I have ever seen. They have Blick brand products and many other popular brands like Martha Stewart. They are perfect for family fun nights or for last minute projects. "Blick Ships Quick" is one of their popular mottos and they stick by it. They are known for having a little bit of everything for every kind of artist. Whether you are just a DIY type of person, a teacher, or a professional artist, Blick has something for you.
I have been on a serious hunt for good quality art supplied for the past few months. I want something that not only the entire family can enjoy, but that I can enjoy in my free time. Blick recommended a few products for me and I picked out a few things that I knew I would love. My main craft is scrapbooking and graphic design, but I do a little bit of everything depending on my mood. Whether I am writing a poem, doodling, putting together a pretty gift, or scrapbooking with my niece, I am utilizing my creative instincts.
Two things that artists need are their imaginations and their tools. As I said before, I do a little bit of everything, so I need a wide range of tools to satisfy my constant thirst to CREATE. That's where Blick comes in. Blick came in and saved my creative life!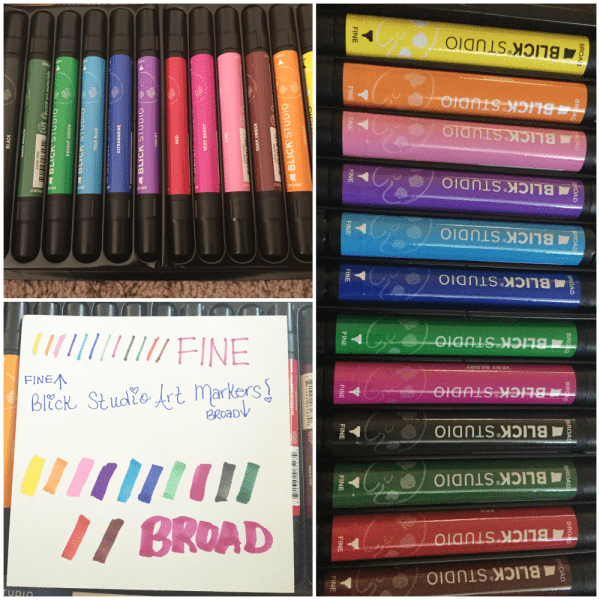 The Blick Studio Art Markers are my new favorite markers. I love the variety of colors. They come in many different sets. I received the Set of 12 and the colors are magnificent. They even have sets with 95 colors! I think that my favorite part of the markers is that one end is a fine tup and the other end is a thick tip. The markers have water resistant and fade resistant ink. These markers are great for crafting at home or to use in the office as a professional.
Pick up a box of the Blick Studio Art Markers Here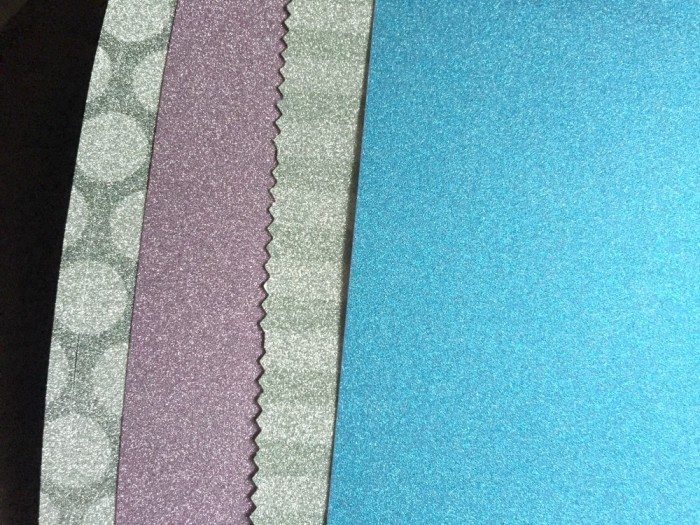 If you enjoy a nice day of scrapbooking, like I do, then you know how important scrapbooking paper is. You can use it as a background for your pages, for cut outs, or even to make your own embellishments if you are really crafty. The endless amounts of scrapbooking paper that you can choose from is a bit overwhelming at times. You don't know what you want because there is too much to choose from. When I am trying to make a decision like this, I typically go for what is the most unique and what really catches my eye. That's how I felt when I seen American Crafts Pow! Glitter paper on the Blick website. I mean, GLITTER PAPER!? Really? It takes a lot to say no to anything glittery. Well, for me at least. The paper is 10 times more beautiful when you are holding it in your hands. The colors are so vibrant and beautiful! It is very glittery, but not the cheap glitter that falls all over the place. It is thicker than a regular sheet of paper, but not so thick that you can't cut through it with a typical pair of scissors. It will fit into any regular size scrapbook.
Pick up this glitter paper here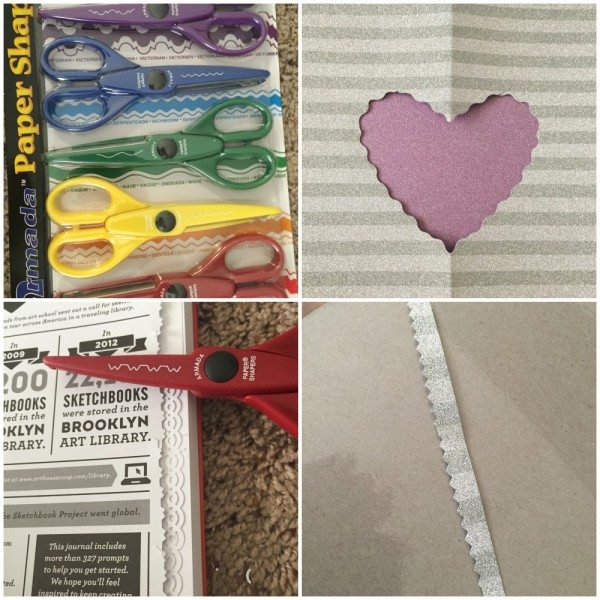 Speaking of scissors, what is scrapbooking without a few pairs of Armada Paper Shapers, also known as the scissors that cut cool designs. These are sharp enough to cut through a thicker scrapbook paper, like the glitter paper mentioned above. They come in sets of 5, 12, and 24 on the Blick website. I love paper shapers for scrapbooking. They are fun for cutting shapes, pictures, and whatever else you can find that they will cut through. haha. I think most crafters know what I mean by that. You will try to use your scrapbooking tools on anything and everything and then call it "artsy". haha.
Purchase a set of paper shapers here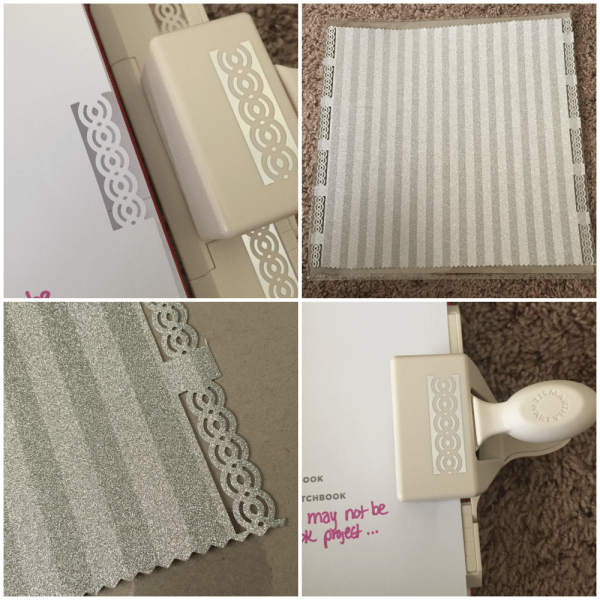 Paper Shapers are good for cutting the edges of paper, but they don't look as professional and beautiful as Martha Stewart Double-Edge Punch. This punch will change any ordinary stationary into something elegant! I love the idea of using this for Wedding Invitations to make them look classy. You can also use it for scrapbooking, greeting cards, or anything else that is think enough for it to punch through.
Purchase the Martha Steward Double-Edge Punch here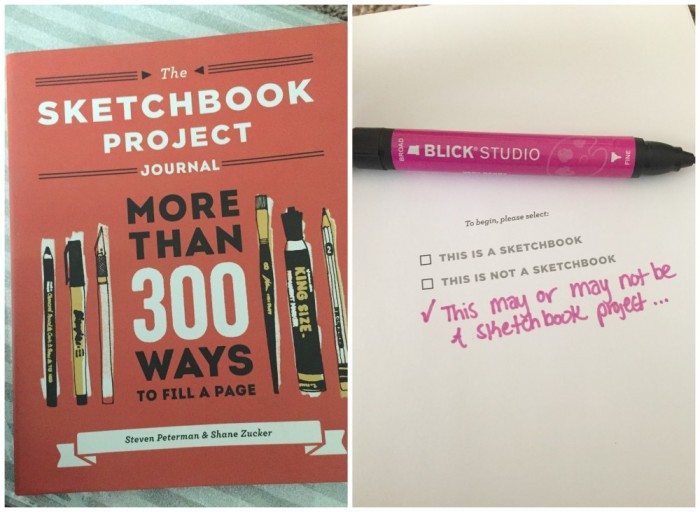 If you want to use all of these craft supplies on one project, the Sketchbook Project Journal is the perfect place to start! It's an artist's sketchbook, a doodler's dream, and a crafter's paradise. You can basically do whatever you want with it! The journal has different creative prompts and themes, so you will never have a creative block. This is YOUR journal and there aren't any rules. Something really cool about this journal is that after you have sketched on every page, you can send it to the Art House Library in Brooklyn, where each one is given a unique barcode, digitized for online viewing, and displayed in the Library's permanent collection. I love using all of my Blick Art Materials in this journal!
Blick is a go-to art supply company for families, individuals, and professionals. I LOVE all of my art supplies and I will definitely be using them regularly. I recommend them for anyone that is in touch with their creative side.