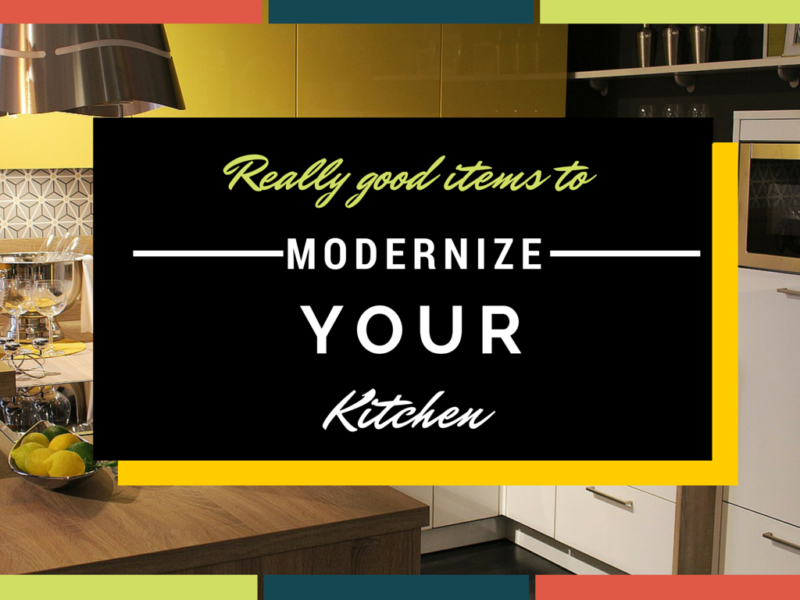 This post contains affiliate links
It's that time of the year where everything is hectic, crazy, and fun! If there's one thing that we can all agree on it's that with every outing, every family event, and every relaxing evening at home, there's food. I like to say that love, music, and food are all universal languages. It's something that everyone understands and something that everyone finds comfort in. Some of the most important discussions and the most memorable evenings are spent over a nice meal with the parents! Everyone deserves an updated kitchen. They need a little something new and probably wont get it themselves. Help modernize mom and dad's kitchen by considering some of my favorite items below!
Kuhn Rikon Mixer Splatter Guard

This is a PERFECT idea for a mixer. I, for one, am not a great cook or baker. I just got my first mixer a few months ago and I cannot seem to mix without everything around me becoming a mess. I thought it was just me and my lack of skill, but apparently others have this issue too. The splatter guard is really nice! It's made of a heavy duty food-grade silicone. It is transparent, so you can see everything in the bowl. If you're wondering how it works, it's simple. First, you insert the mixer into the rubber silicone opening. It has ribs that allow you to snap it onto bowls up to 12″/30 cm. It fits nicely without moving. Then, you mix! That's it! This is a perfect, modern addition to any kitchen. It's a gift that not everyone will have, but SHOULD have. It makes mixing hassle-free and the clean up is a breeze!
www.us.kuhnrikon.com / Facebook / Twitter
---
Kuhn Rikon Measuring Tools Set

What a genius idea. I have the worst time with measuring cups. I mean, obviously they are easy to use, but it's a pain to clean them up. Half of the time I can't find the right size and it's just a pain. This measuring spoon/tools set, makes measuring SO much more simple. It allows you to measure everything from 1/4 tsp to 1 cup. You can use it with dry or liquids, so the possibilities are limitless. It's sleek and easy to store! That's my favorite thing about the measuring tools set. It's not a pain to clean or to find. Simply adjust it to the size you need a VIOLA! You have an easy to use, well-designed, and simple measuring set. This is the perfect gift for the cook of the family. It's a new fix for an old problem!
www.us.kuhnrikon.com / Facebook / Twitter
---
Kyocera Advanced Ceramic Knife

There's nothing more frustrating than a dull, cheap knife. It's one of the number 1 complaints among home chefs. It's hard to find a knife that is good for slicing a variety of things. This knife is perfect for fruits, veggies, and boneless meats. The handle makes it more comfortable to hold and to control. It's ceramic blade is dishwasher safe and perfect for a nice, clean cut! I love using this to chop veggies. It's the perfect size for something like this. If you're unsure about the knife, no worries! There is a LIFETIME warranty & lifetime sharpening! Whoever the cook is in your family will be grateful for such a quality gift!
Purchase Here (comes in a variety of colors)
www.kyoceraadvancedceramics.com / Facebook / Twitter
---
Frieling Stainless Non-Stick Fry Pan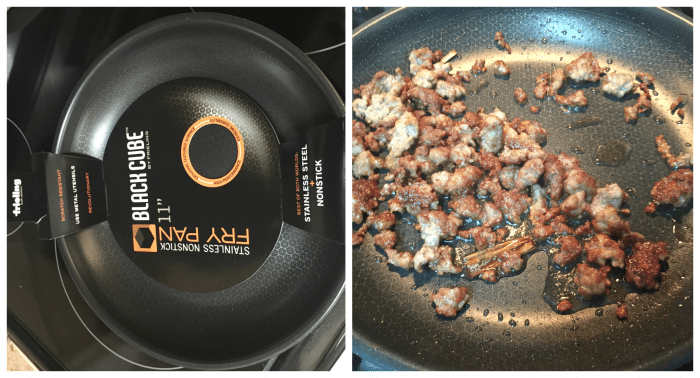 We have more frying pans than we need, but THIS is my go-to pan! First of all, it's a beautiful black color. It's very sleek. The pan is non-stick and the handle is stainless steel. I love the ideal of browning a piece of meat and just throwing the pan into the oven without transferring it to an oven-safe pot. The pan is very heavy, which is a good thing for a top of the line pan. It seems to transmit more heat than other pans, so you'll have to be careful with your temperature. It's great for cooking anything that you desire. It's definitely a modern pan! Most pans are non-stick OR stainless steel. This one is the best of both worlds, making it a must have for a modernized kitchen.
Purchase Here (different sizes available)
www.frieling.com / Facebook / Twitter
---
SodaStream + New Flavors

Okay this is clearly a new kitchen appliance that is a must have. You make your own soda from home! It's REALLY easy and super fun! They come in a variety of colors and the amount of flavors you can choose from would blow your mind! I recommend picking up some of the SodaStream Naturals flavors for the parents because they are more healthy. There's a bunch of different flavors, but my favorites are the Fresh Lemon and the Green Tea-Lychee. These make a delicious and natural sparkling water that the parents will love. SodaSteam is a time and money saver! Your parents can make their favorite sodas and sparkling waters right from their home. (It's fun for the grandkids too!)
Purchase The Play SodaStream Here
Purchase SodaStream Naturals Here
www.sodastreamusa.com / Facebook / Twitter
---
Chef Tony Healthy Cooking Bacon Pan

This is another piece of modern inventions that will make you say, "Why didn't I think of that?" Have you ever baked your bacon before? I heard about it a few years ago and gave it a try. Now it's the only way that we cook our bacon. It's much easier and your bacon is cooked JUST RIGHT! The only issue that still remained was that your bacon is lying in the grease. That's why Chef Tony created a pan that drains the grease for you. Simply line your bacon is the rack and bake it! The rack is place on a baking mat, which collects the grease as it cooks. This is so nice because you can bake it and serve it without a hassle! It works with any kind of bacon that you choose to use. I can definitely see mom and dad getting a ton of use out of this in the mornings!
www.lovecookingcompany.com / Facebook / Twitter
---
Little Bamboo Placemat Sets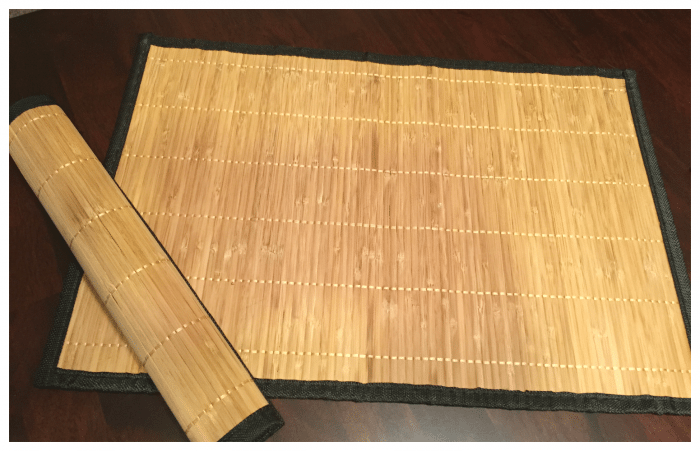 While this is more of a dining room idea, it's still something modern and stylish that you parents would appreciate. The placemats come in sets of 4 and 6. They are great quality. I added used mine on our new dining room table and you wouldn't believe the difference in appearance that it makes. It gives our home a nice touch of nature. It's REAL and NATURAL bamboo. You don't have to worry about being disappointed by these. The edges are laced with black fabric to keep the mat steady and to add a little more style to it. They are also very easy to clean. If your parent is into this kind of style, then add it to their kitchen or dining room for a little bit of modern style.
---
Acrylic Pitcher with Ice Stick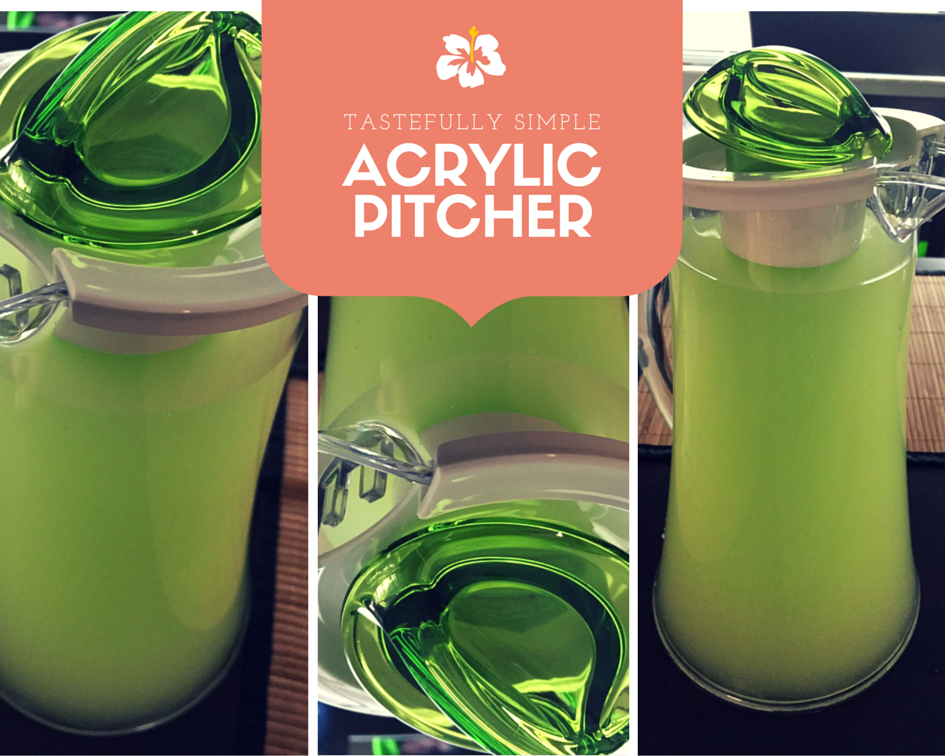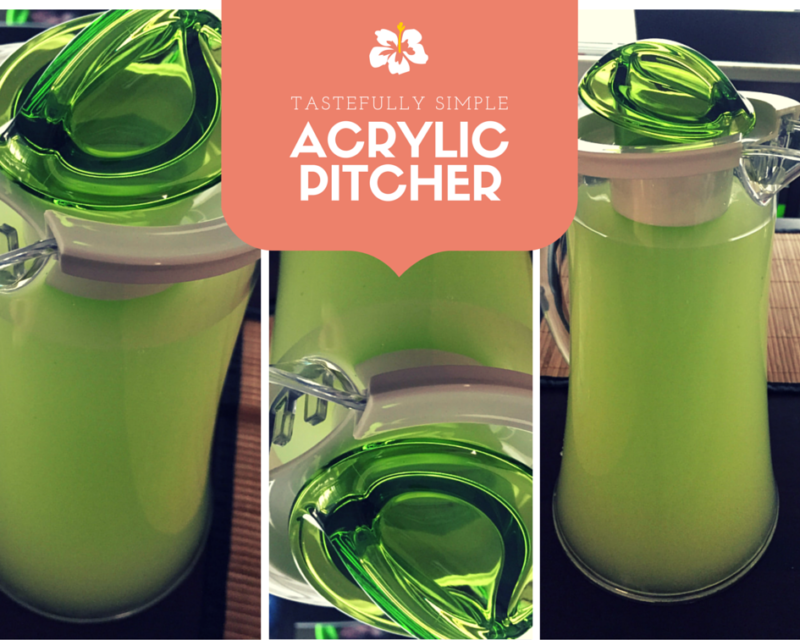 For ages mothers have made pitchers of lemonade for the guests, the kids, and for get togethers. For many years they filled these pitchers with ice to keep them nice and cold. As we all know, that isn't always the best idea. If the beverage sits too long, the ice will water it down. That's where the Acyrlic Pitcher from Tastefully Simple would be a perfect addition to a home. It comes with an ice stick that twists into the cap. You fill the stick with water, freeze it, and when you are ready, screw it onto the lid of your pitcher. Even if the beverage is freshly made, it will be chilled enough to serve to your guests, whether it's indoors or outdoors.
www.tastefullsimple.com / Facebook / Twitter
---
Eggtastic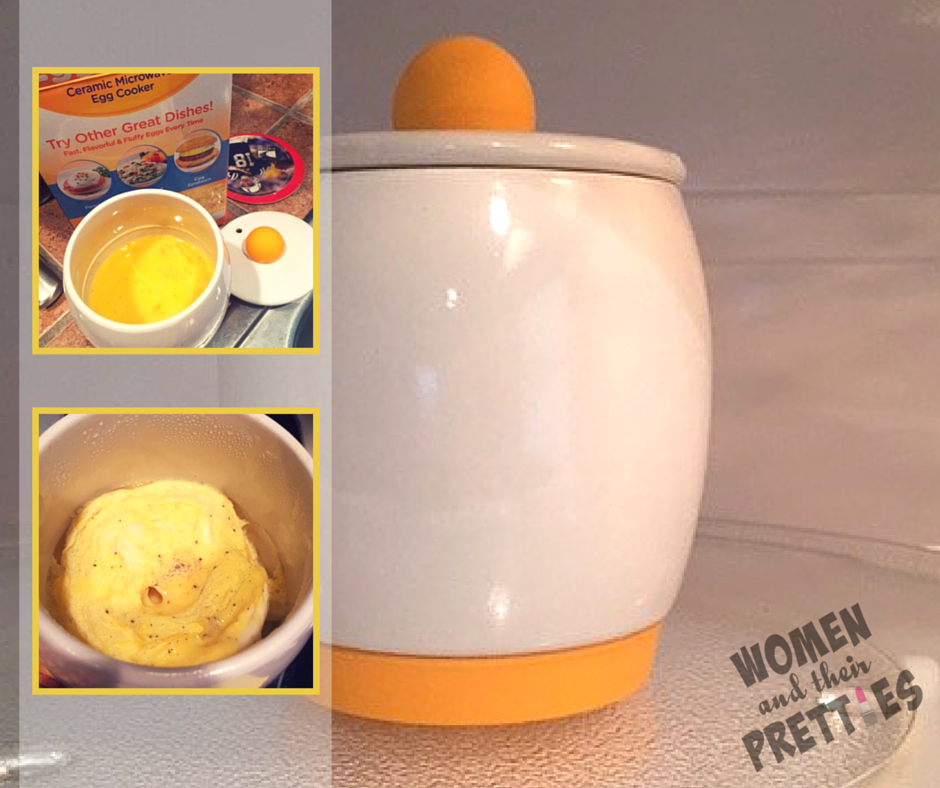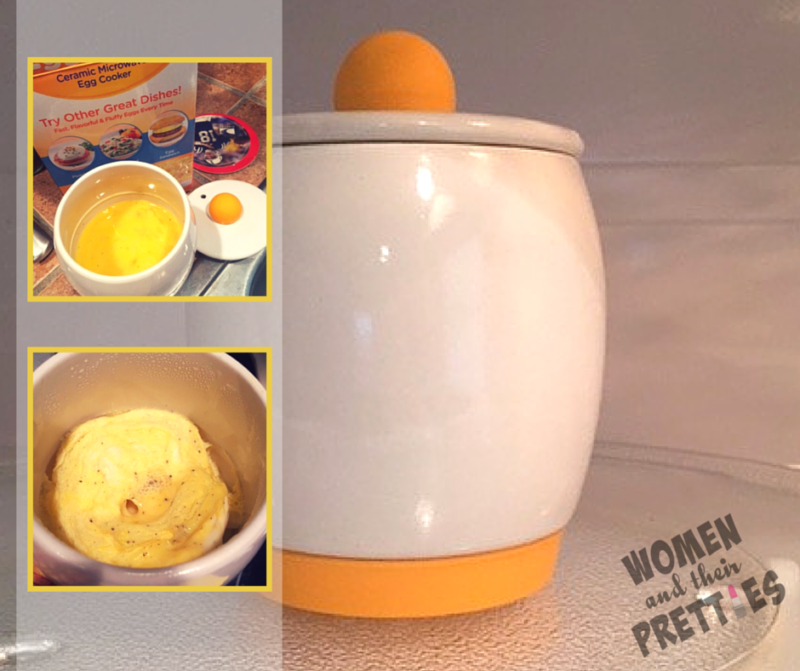 The Eggtastic is a great modern addition to any kitchen. Let's face it, we don't always have the time to pull out the pan, butter, spatula, and eggs to make a breakfast for ourselves. In fact, many of us skip breakfast and just grab a coffee on-the-go before work each morning. Wouldn't it be wonderful to push a button and have your breakfast cooked for you? Well, that's exactly the idea behind the Eggtastic.
The Eggtastic is a microwave egg cooker. All you have to do is crack your eggs into the ceramic pot, add any additional ingredients or seasonings that you'd like with your eggs, whisk it up, and throw it in the microwave. It includes cook times depending on the amount of eggs in the pot. What I love about this is that it's cute, convenient, and easy to eat out of. My eggs turned out delicious! My only concern is that it's very hot after microwaving it. Maybe a silicone wrap would be better for carrying it around. Other than that, I love the Eggtastic. This is my favorite modern kitchen device for my quick breakfasts!
---
Just a Few More Items
Click each item to see the article that it is featured it!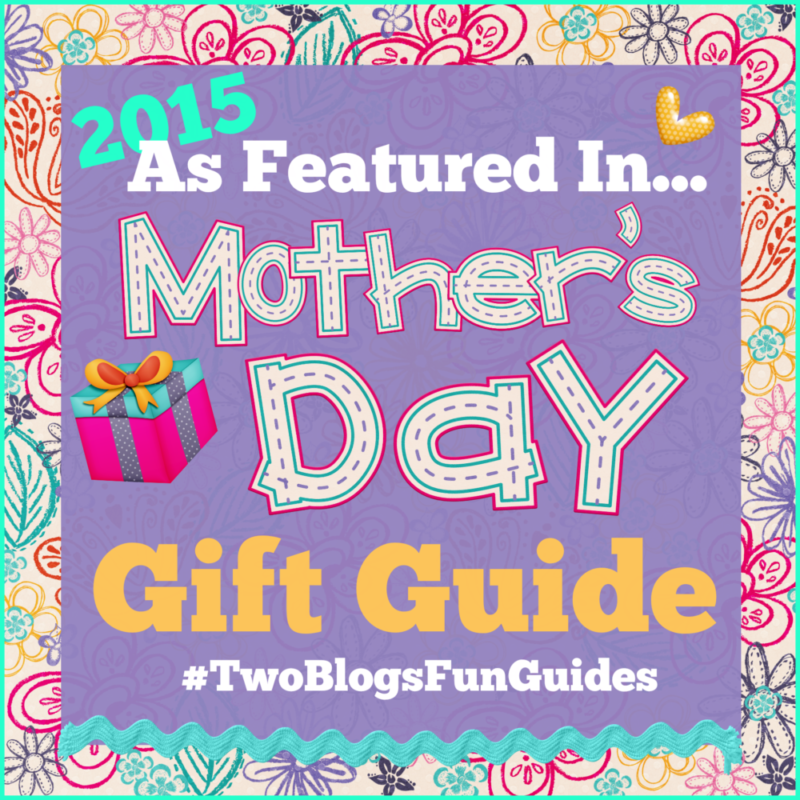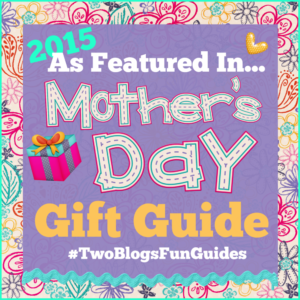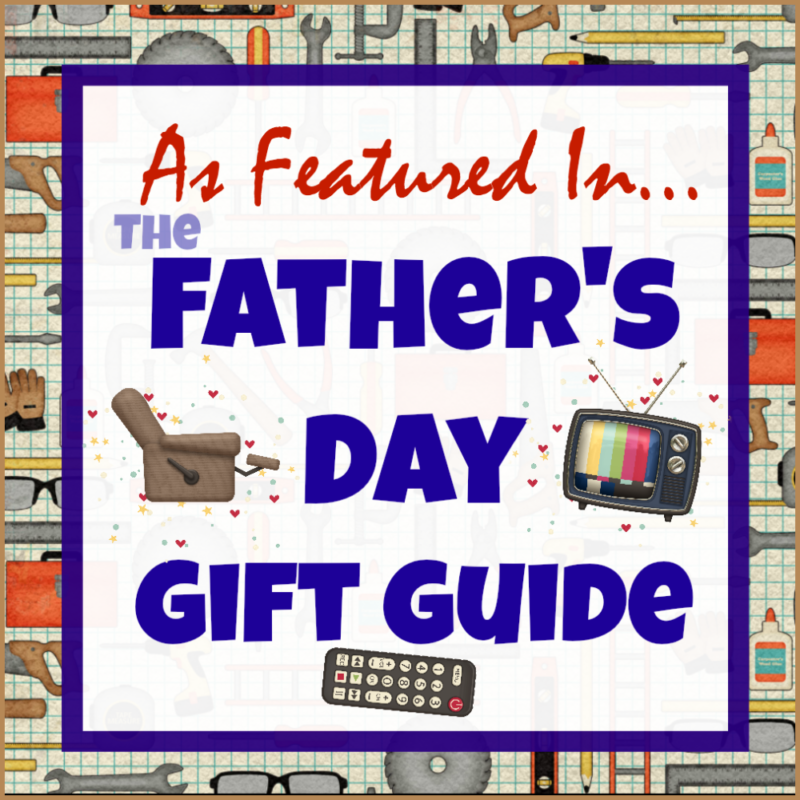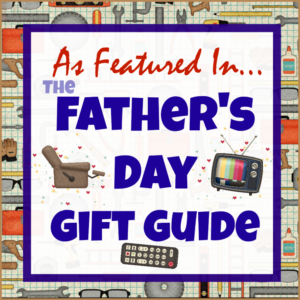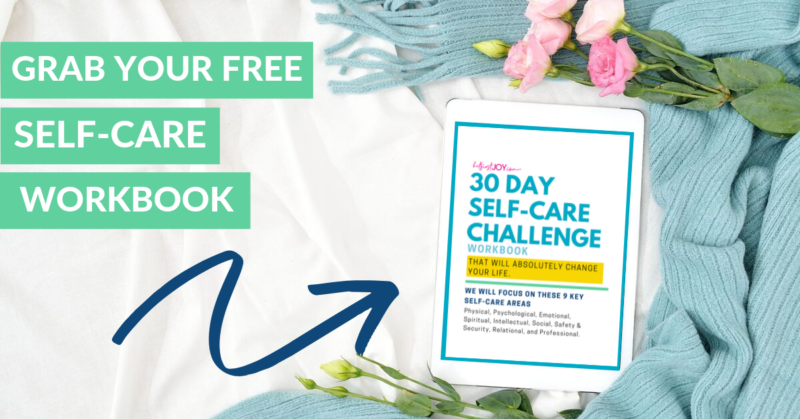 DISCLOSURE
As an Amazon Associate I earn from qualifying purchases. This post may contain affiliate links and/or promotional products, all opinions expressed are that of But First, Joy only. Read my full disclosure.