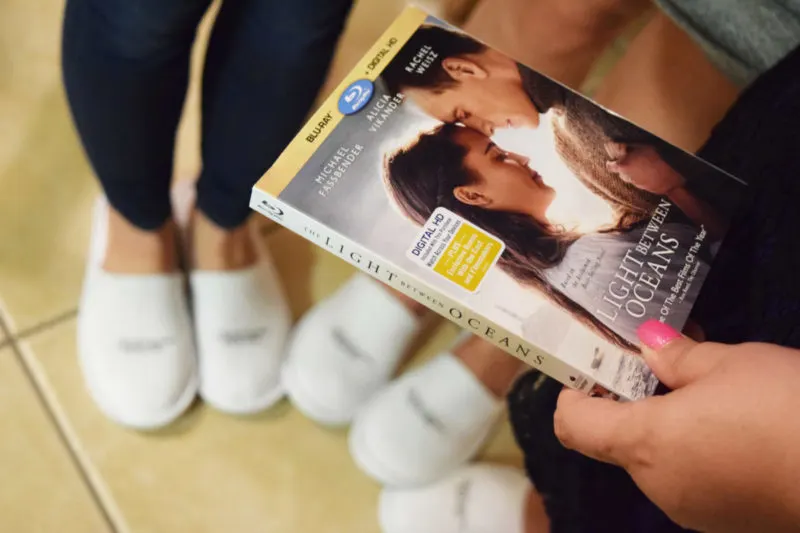 Thanks Disney for sponsoring our Light Between Oceans viewing Party!
Where does on learn how to host a viewing party exactly? I mean, we all have to learn somewhere. Maybe you've picked up ideas on blogs or from friends, but for me – I learned from experience and creativity. You'd be surprised at what you can do when you really put your heart into something. I was recently approached by DreamWorks to host my very own Light Between Oceans viewing party. This is a major drama flick, so I decided that my overall theme would be comfort. The guests at my viewing party were all women, so I made it a point to cater to them. If you're looking to host a viewing party for a drama flick, keep these tips in mind.
1. Serve comfort food
Just imagine an entire group of women, hangry and crying. That sounds like a big mess, doesn't it? You can curb that hunger with comfort food! A viewing party isn't only about watching a movie – it's an entire experience. Serve some homemade chicken noodle soup or make a nice southern casserole. Chocolates are a must, too. Don't forget your themed snacks and treats! Ideas for a The Light Between Oceans viewing party could be: an Ocean Water cocktail, Sea Salt Caramels, or a "Drown Your Sorrows" hot tea.
2. Comfort is KEY.
You always want your guests to be comfortable. The most embarrassing thing that can happen to you as a host, is to have guests feel awkward and out-of-place. Load up your viewing area with pillows, blankets, cushions, and even slippers. Our guests got some nice Light Between Oceans slippers from Disney.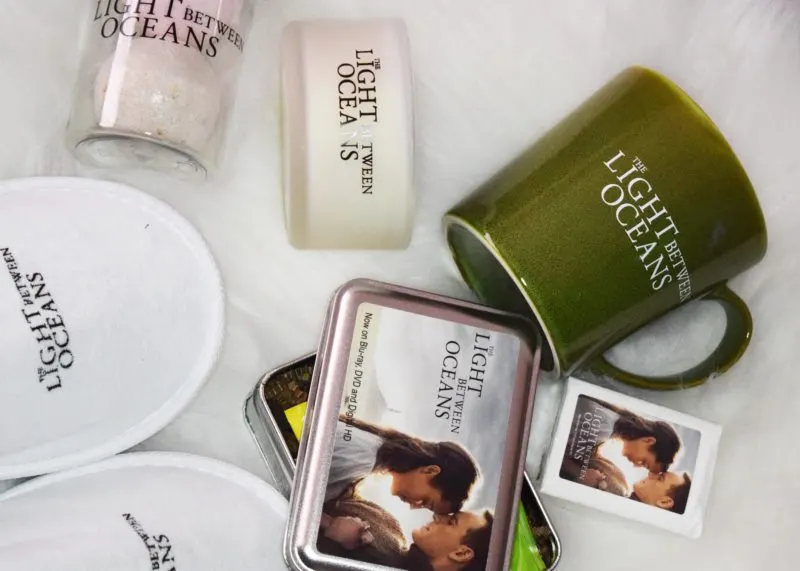 3. Tissues. Tissues. Tissues.
Do not forget the tissues. There will be a lot of crying!
4. Ambiance
Set the mood for your party. If you have mood lights, set them to a beach theme (for Light Between Oceans) or to a theme that will relax everyone in the home. Light some candles, burn incense, spray some lavender on the pillows and blankets.
5. Goodie Bags
Give your guests something to remember. Goodie bags are always a big hit for my viewing parties. a few items you can feature in your goodie bags are below:
Lip balm
Tea Bags
A copy of the movie you're viewing
A copy of the book it was based on
A pack of tissues
Candles
Nail polish (color coordinated with the movie)
Fuzzy socks
Snacks to-go (like macaroons or chocolates)
A mug
An at-home spa kit (bath bombs, facial cream, eye masks, bath salts, lotion, etc)
Plan your Light Between Oceans viewing party by picking up the Light Between Oceans Blu-ray!
DreamWorks Pictures' "The Light Between Oceans" is a heart-breaking drama about fate, love, moral dilemmas and the lengths to which onecouple will go to see their dreams realized. Starring Academy Award® nominee Michael Fassbender, Oscar® winner Alicia Vikander, Oscar andGolden Globe winner Rachel Weisz, Bryan Brown and Jack Thompson, the film is written for the screen and directed by Derek Cianfrance based on theacclaimed novel by M.L. Stedman. The producers are Academy Award nominee David Heyman, p.g.a., and Jeffrey Clifford, p.g.a., with TomKarnowski, Rosie Alison, Jeff Skoll and Jonathan King serving as executive producers.
In the years following World War I, Tom Sherbourne (Michael Fassbender), a young veteran still numb from his years in combat, takes a job aslighthouse keeper on Janus Rock, a remote island off the coast of Western Australia. As the island's sole inhabitant, he finds comfort in the monotonyof the chores and the solitude of his surroundings. When he meets the daughter of the school's headmaster, Isabel Graysmark (AliciaVikander), in the local town of Partageuse on the mainland, Tom is immediately captivated by her beauty, wit and passion, and they are soonmarried and living on the island. As their love flourishes, he begins to feel again, their happiness marred only by their inability to start a family, so when a rowboat with a dead man and infant girl mysteriously washes ashore, Isabel believes their prayers may have finally been answered. As aman of principle, Tom is torn between reporting the lost child and pleasing the woman he loves, and against his better judgment he agrees to let Isabelraise the child as their own, making a choice with devastating consequences. DreamWorks Pictures' "The Light Between Oceans" opens in U.S.theaters on September 2, 2016.