You give the best advice and I mean, the very best! You fix everyone's problems because you're compassionate and intuitive. You're so great with everyone else, yet you still haven't figured out how to practice what you preach. I'm here to help with that with this full guide.
I wake up each day with intentions. I intend to be a more present mother, a more gracious wife, and a more thoughtful friend. Every morning, I tell myself that I'll do better and be getter than yesterday. I make all these promises to myself that I don't keep. I spend so much time dreaming and not enough time DOING. Who is this person I've become? Why do I encourage women to practice self care, to be kind, and to give themselves a little grace when I can't seem to do the same for myself? I'm not practicing what I preach and if I want to be any kind of role model, something's got to change. I've got to change.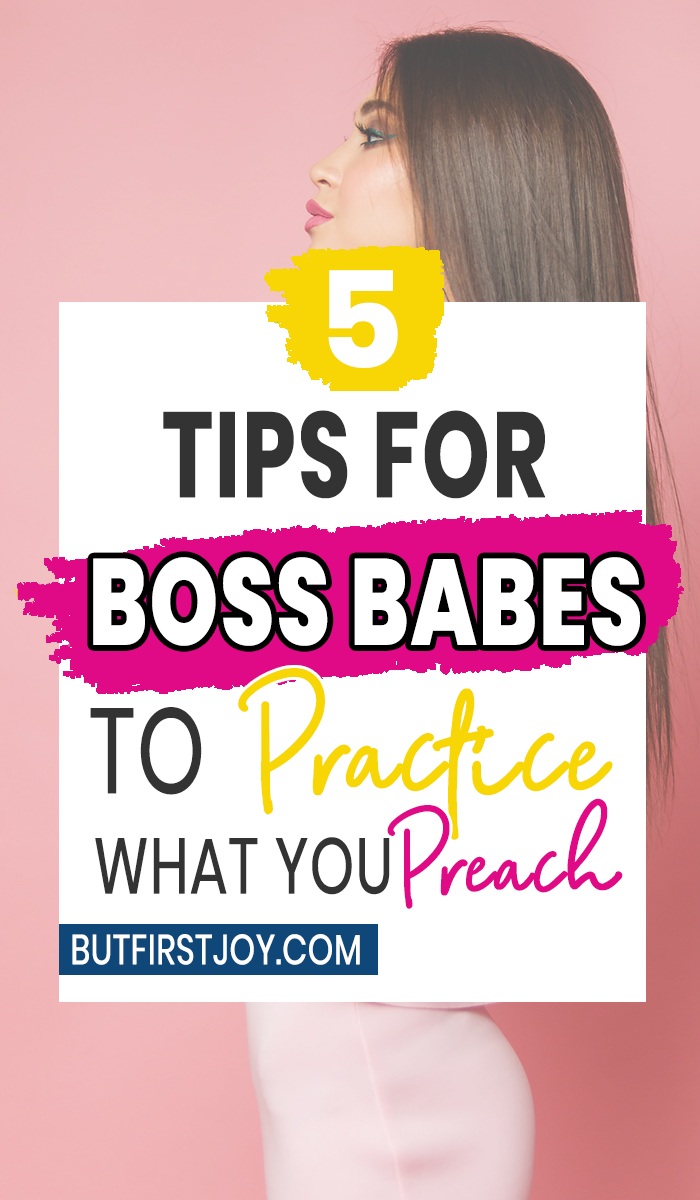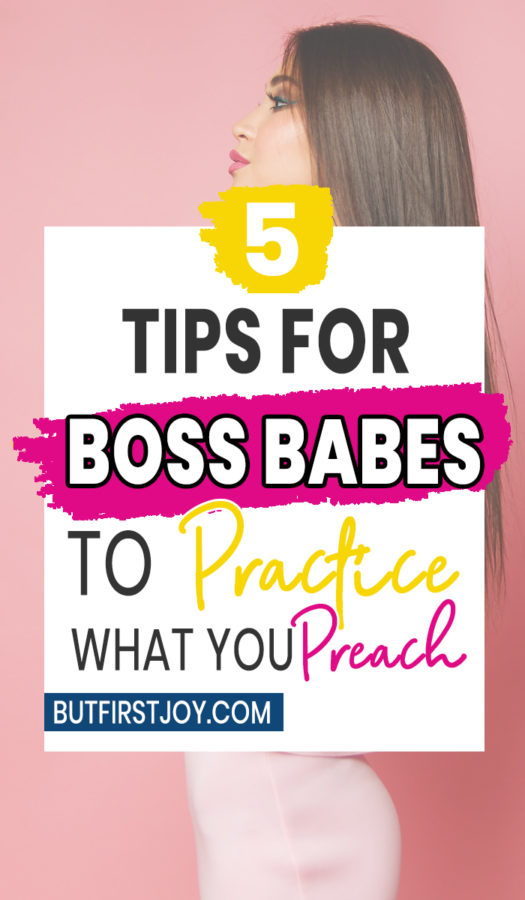 I never have been or will be afraid to admit that I'm flawed. I'm deeply rooted with wounds that haven't quite healed. Sometimes my emotional baggage just feels too overwhelming to unpack. I'm not the person I want to be and definitely not someone my 12-year-old self would look up to. But, that's okay! You know why? Because I'm a work-in-progress and I do mean it. I'm currently on a journey to love myself more than I ever have before. Love requires nourishment, understanding, patience, and dedication. I'm willing to do all of the above if it means that I'll be filling my own cup with the words I preach to all of you.
You'll also like: 50 Inspirational Books for Women (written by women)
If you're being honest with yourself and want to learn how to practice what you preach, then bear with me. I'm giving you my tricks, tips, and insight – from one imperfect woman to another.
How to always practice what you preach
1. Practice before you preach.
In other words, work on yourself and then, share your journey with others. Your journey will add confidence and experience to your words. You'll also have the ability to have open and honest discussions that you may not have otherwise.
2. Don't make excuses.
It's so easy for us to spew out advice while giving ourselves 5 excuses for not doing the things we know we should be doing. Just stop it. This isn't a shitty job that has you dreading the minimum-wage-work you do. This is your life! Excuses are for cowards. Do what you say you're going to do. Be the person you promised you'd be.
3. Don't lie to yourself.
Why are you giving yourself a hall pass? No, not that kind of hall pass. The kind that tricks your brain into thinking you're an exception to the rule. Just because you're the one making promises to yourself doesn't mean that you can break them. Don't expect your kids, spouse, and best friend to take your advice when you can't even own your shit. Stop excusing the toxic way you're treating yourself and start practicing every little thing you preach.
4. Be mindful.
Be fully aware of your next move. Think before you act. Remind yourself of the lessons you're teaching yourself. Rachel Hollis, the author of Girl, Wash Your Face, says that you need to teach people how to treat you. In other words, the way you allow them to treat you is only a reflection of how you're treating yourself. Be mindful of your decisions and be present in every moment so you can have a clear mind as you're navigating through life.
5. Don't give advice that you wouldn't use yourself.
Honestly, I've done this a lot in my life. Before I met my husband, I allowed toxic people in my life – toxic friends, toxic men. I'd preach and preach about my friends allowing losers to use them while I was doing the same thing. "Don't let him talk to you like that, don't deal with those lies, and don't make excuses!" Without even realizing it, I'd become a hypocrite. How could anyone have taken me seriously? I must have been really convincing. Don't be that person. Self reflection is a beautiful and respectable thing.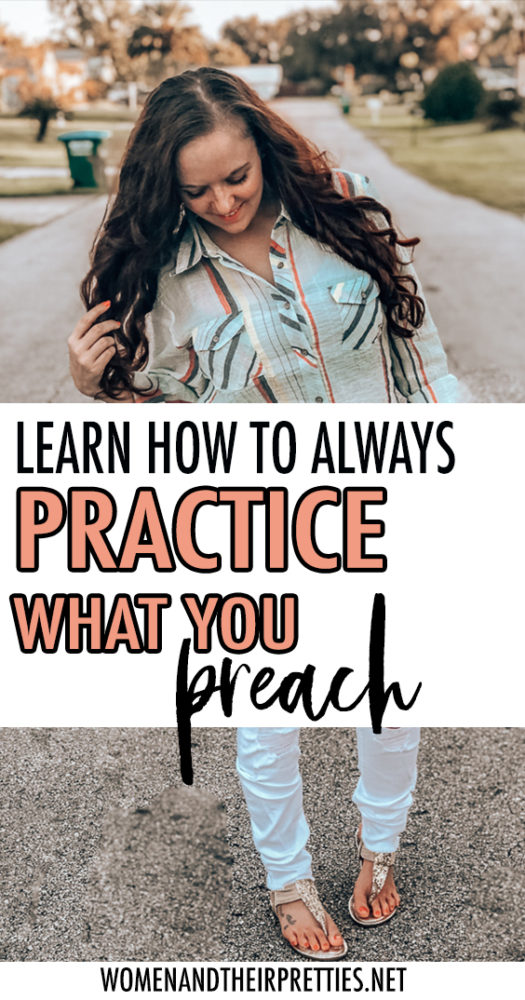 Learning how to practice what you preach begins with keeping promises to yourself. Don't give up on yourself. Always keep your word. Don't just talk about it, BE about it. You're a rockstar, you're a warrior, you're strong, powerful, and you matter. Your voice is powerful. Use it to do a little good for yourself.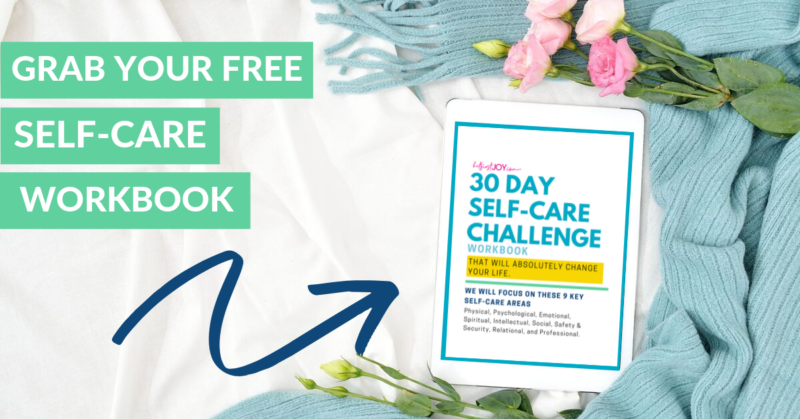 DISCLOSURE
As an Amazon Associate I earn from qualifying purchases. This post may contain affiliate links and/or promotional products, all opinions expressed are that of But First, Joy only. Read my full disclosure.