New Year, New Me. It is a quote that we hear quite often when the new year swoops in. Sometimes it is a vague or naive statement, but with It Cosmetics it is a fact. New Year, New Skin. That is what It Cosmetics is offering with their New Year; Your Most Beautiful Skin! 5-Piece Collection.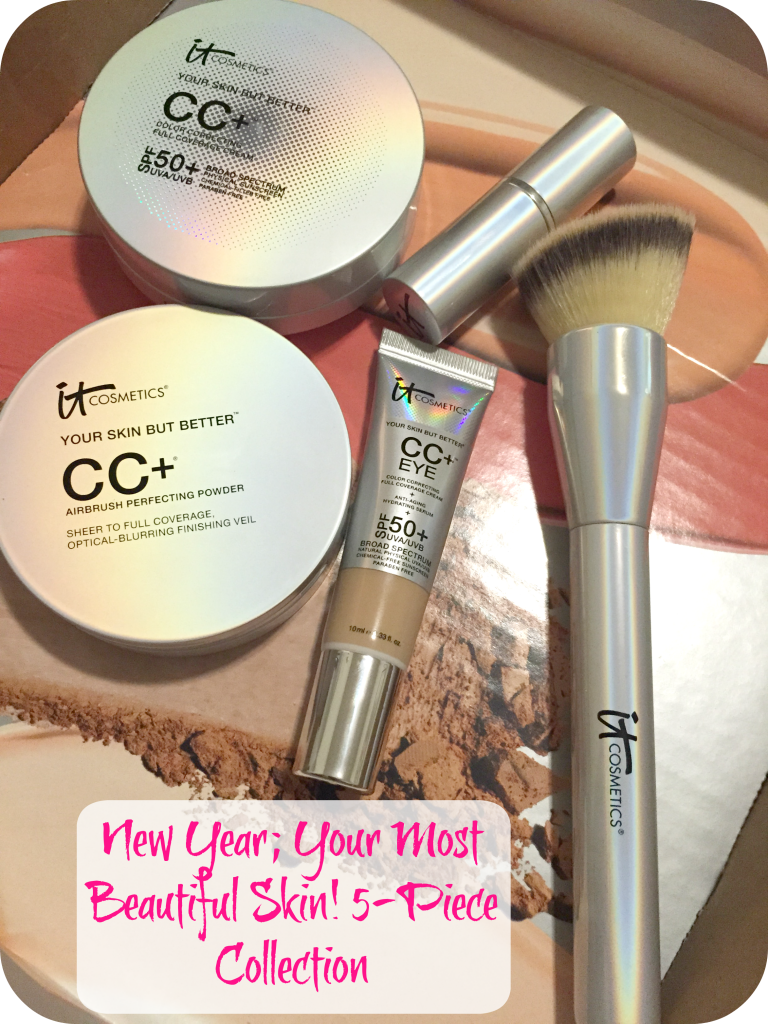 What is so special about this collection?
Well, that is an easy question to answer because everything about it is special. First of all, the collection debuts on QVC on January 19, 2015 for ONE DAY ONLY! Basically that means that this is your one and only chance to pick up this collection and once it is gone, it's GONE.
You NEED this collection because you will be the first ones to experience the BRAND NEW It Cosmetics items. All 5 pieces of this collection are brand new and are launching with the New Year; Your Most Beautiful Skin! 5-Piece Collection.
What is included in the collection? (My Kit is in the Color "LIGHT")
The debut of the collection will also be the worldwide release of the following 5 products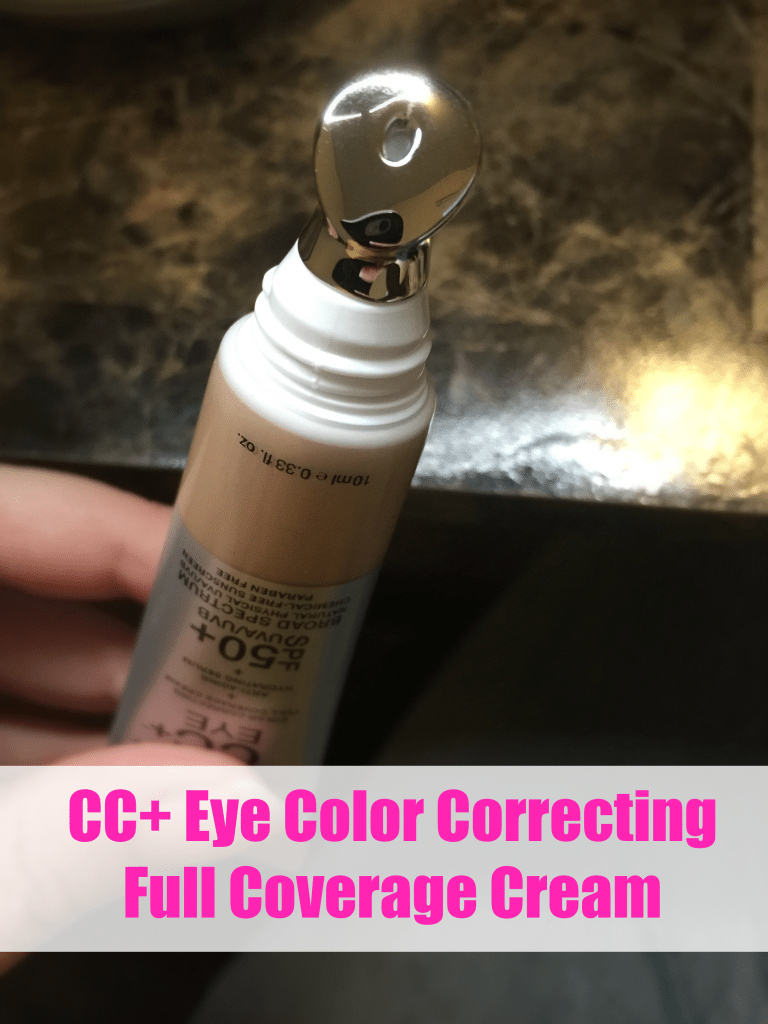 1. CC+ Eye Color Correcting Full Coverage Cream
This is a unique approach to your typical CC cream. To apply this thin, well-balanced CC+ cream, you will use the exclusive "Cold Spoon technology". Basically, you will be swiping the cooling tip under your eye to help brighten your skin. The after effect leaves your skin brighter and leaves a bit of a shimmery coat. I wouldn't say that this is the best coverage, but for a CC cream it is good. It did seem to leave a bit of a shimmery look under my eyes, which was a bit odd. Overall, this isn't my favorite cream, but it is definitely an under eye cream that I would choose among most.
---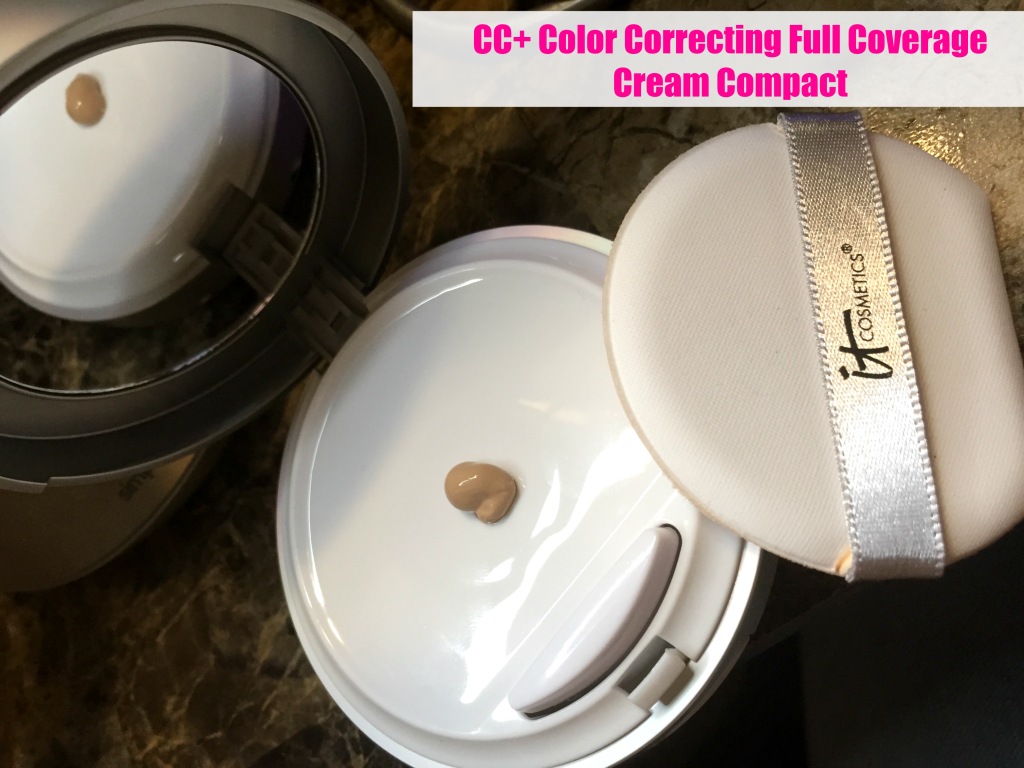 2. CC+ Color Correcting Full Coverage Cream Compact
I absolutely love the design of this compact. It is a very unique design. You push on a button inside the compact to dispense the perfect amount of CC+ cream that you need. It took quite a few pushes for me to get the cream to dispense, but once it did I loved the idea. You hold the button down until it dispenses exactly what you want it to. You can now use the (included) foundation brush or the pad that is included to buff the cream onto your face. Just like the under eye cream, this is a very thin foundation/cream. It is a decent coverage. You really don't need much to cover your face, so don't over do it on the pumping. I love that this is a foundation, dark spot corrector, pore-minimizer, and sunscreen all in one. This is PERFECT to do your face up when you are in a rush. You can skip the "before steps" and apply this quickly. I would wear this when I am on an outdoor adventure because it doesn't sweat off. It's long lasting and comfortable.
---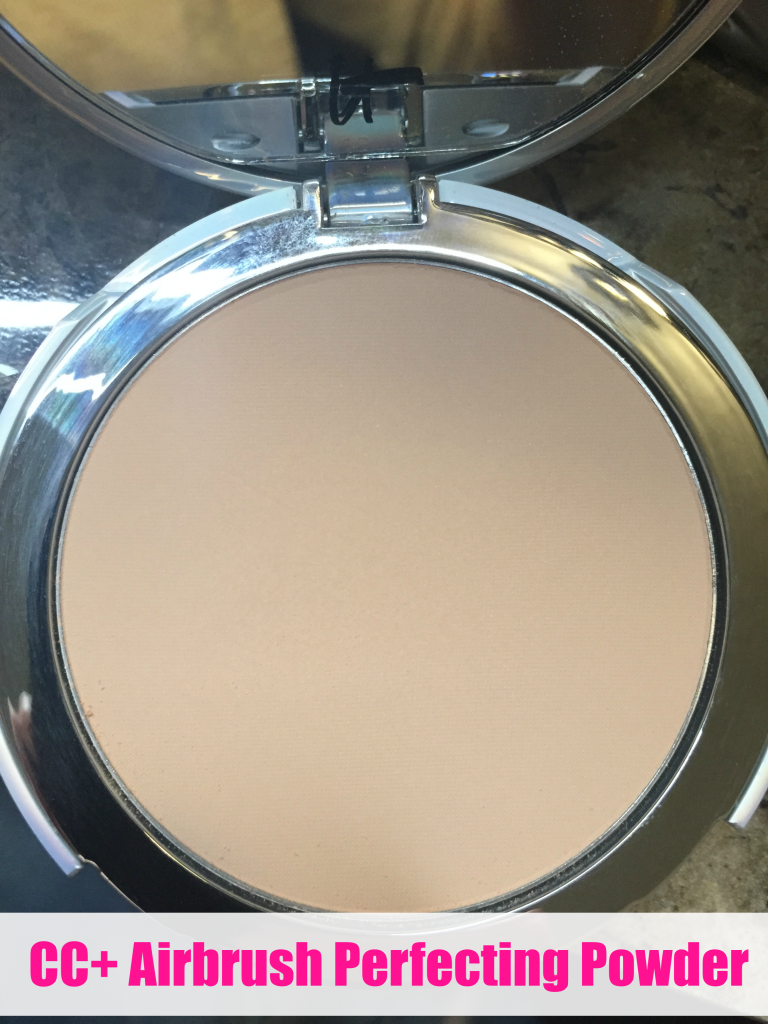 3. CC+ Airbrush Perfecting Powder
I love this powder. This is definitely a favorite of the collection. It is very light and soft. It isn't so dry that the world can see it falling off of your face. This is a powder that can be worn alone on top of your other makeup. It definitely gives you an airbrushed look. It almost makes your skin look as if it is "photoshopped" haha. I love it. I applied it using the included foundation brush (below) and it blended into my skin beautifully. It is referred to as a perfecting powder and perfecting it is. I applied this on top of my foundation and it left my skin looking naturally beautiful. It was the final touch that I needed for my skin.
---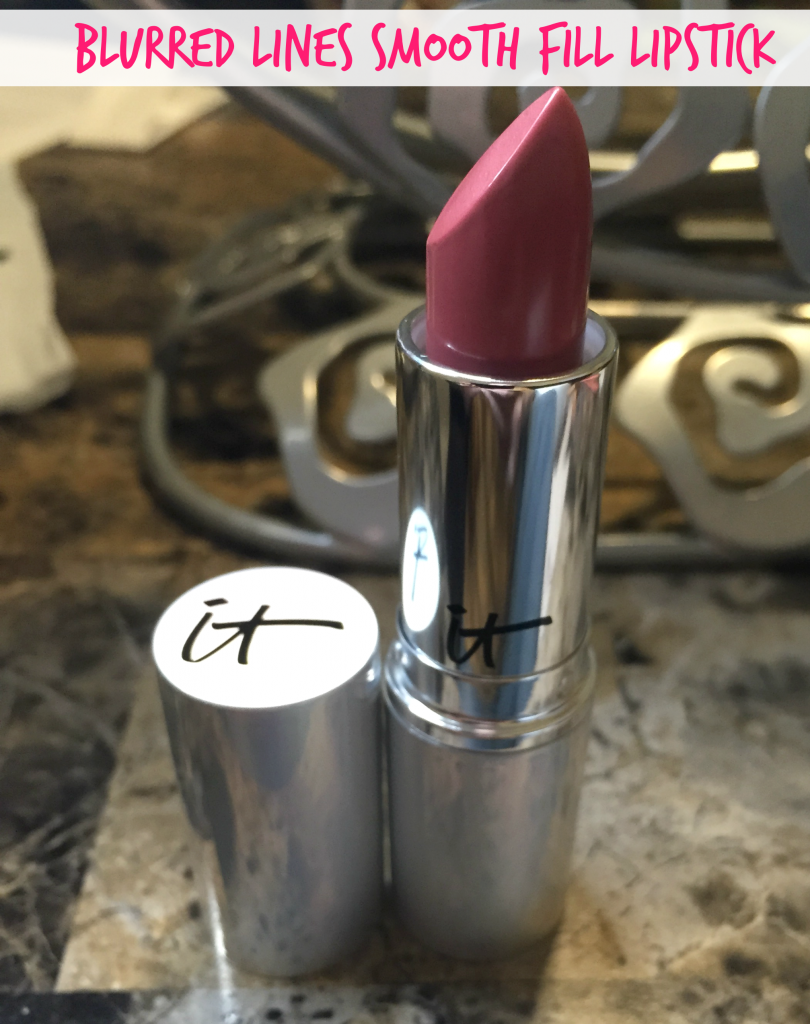 4. Blurred Lines Smooth Full Lipstick
I first must say that I am not a fan of buttery or smooth lipstick. I like a nice matte finish because it lasts longer. This lipstick comes in the color, "Love". It is a very subtle color and is great for a natural look with my light skin tone. It is almost the same color as my lips. It is not very pigmented, so don't expect a dramatic look. This is nice for a day out with the girls or just for a quick face. If you want a lipstick that lasts all day, unfortunately this is not for you. If you want a smooth lipstick that will blend well with your skin, this is for you. Is this my favorite lipstick? No. Will I wear it again? I definitely would apply it over a lipliner for a deeper color. I am more of a bold color type of gal. My favorite thing about this lipstick is the cute color and that it hydrates my lips.
---

5. CC+ Angled Buffing Foundation Brush
I am a huge advocate for It Cosmetics brushes! They are my absolute favorite brushes because they are so very soft. You never have to worry about the bristles falling out or shedding. Each brush is made thoughtfully for its purpose. The brush is perfect for a streak-free coverage, just as it claims. I love using this for my light creams and powders. Its great for blending. Not only are It Cosmetics brushes great quality, they are stylish. Nothing beats the shiny, reflective silver color of these brushes.
---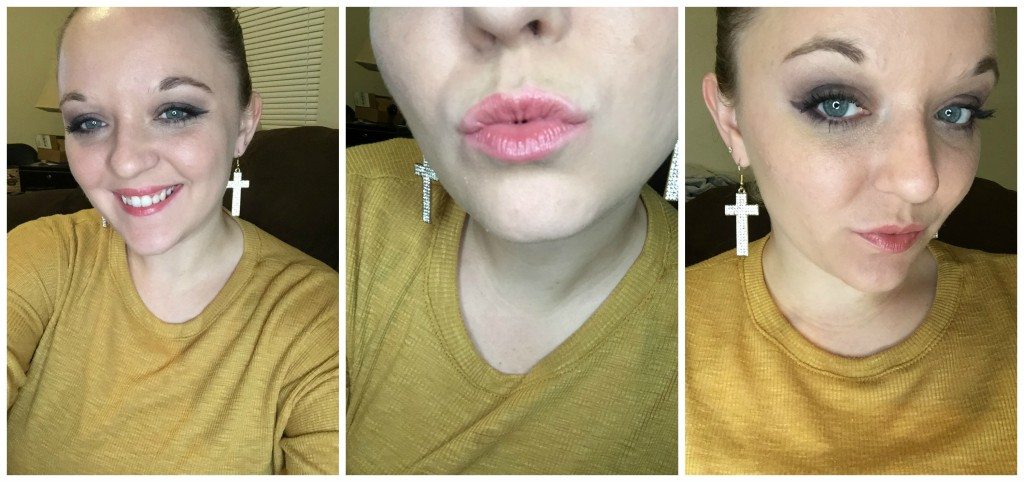 Overall, I would recommend the New Year; Your Most Beautiful Skin! 5-Piece Collection. I love the simplicity and value of the new products. I love the design and quality, as well. I think that any woman, young or mature, could get a lot of use out of these products. If these aren't what you typically go for, why not try something new for 2015?
---
To Purchase this collection tune into QVC on January 19, 2015 at midnight, 3AM, 9AM, 4PM, 6PM, and 11PM EST. These WILL sell out, so make sure you tune in whenever you can! You can also visit QVC.com, the QVC apps, or call 800.345.1515 beginning at 12:00AM EST and ending at 11:59PM PT. 
---
To learn more about It Cosmetics and their other limited edition collections, check out my
It Cosmetics Your Most Radiant You Collection here!
---
Visit the related websites: ItCosmetics.com and QVC.com

Connect With It Comsetics on Social Media: Facebook / Twitter / Instagram / YouTube
Connect with QVC on Social Media: Facebook / Twitter / YouTube / Pinterest / Instagram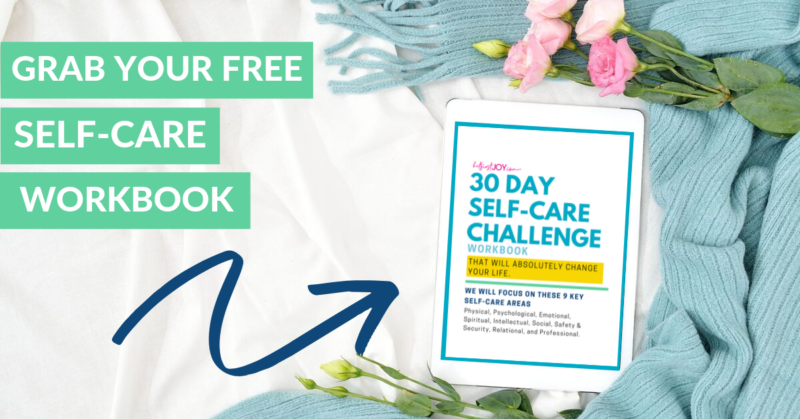 DISCLOSURE
This post may contain affiliate links and/or promotional products, all opinions expressed are that of But First, Joy only. Read my full disclosure.