If you're wondering what to do with that leftover corned beef & cabbage after St. Patrick's Day, you'll love this easy leftover corned beef reuben casserole. This is a great keto casserole that's full of flavor.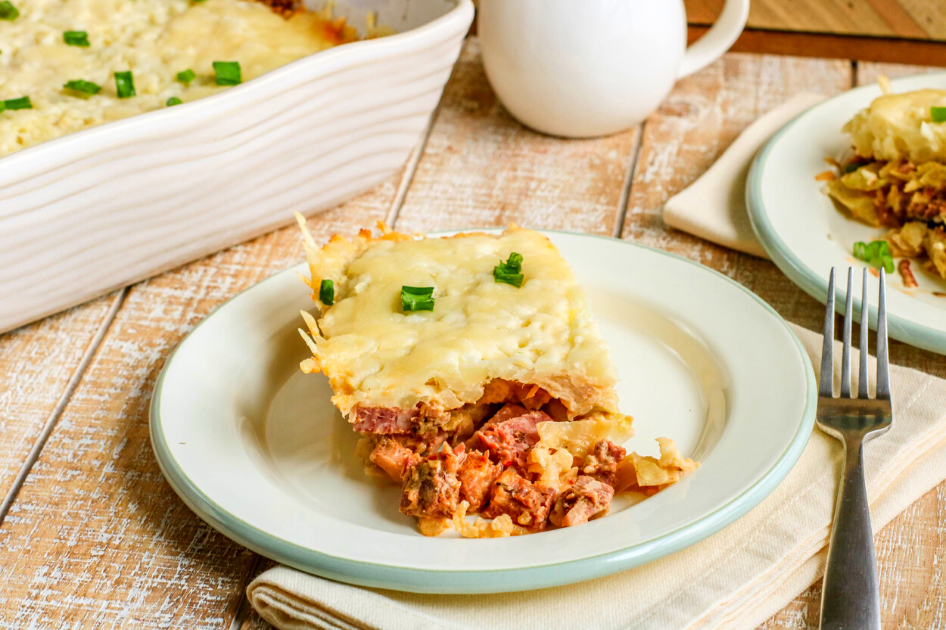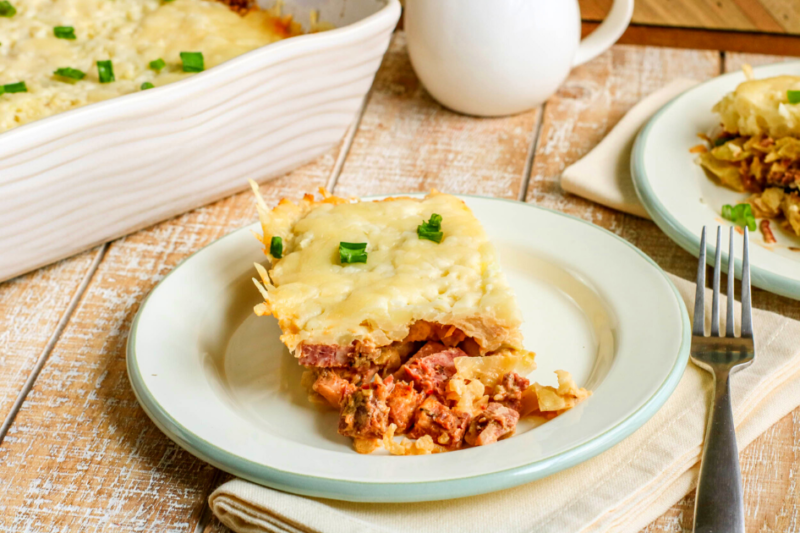 Leftover Corned Beef Rueben Casserole
Corned beef and cabbage is a St. Patty's day staple. It's a dish my family enjoys every year. For me, it's just an excuse to enjoy a flavorful and delicious comfort food meal.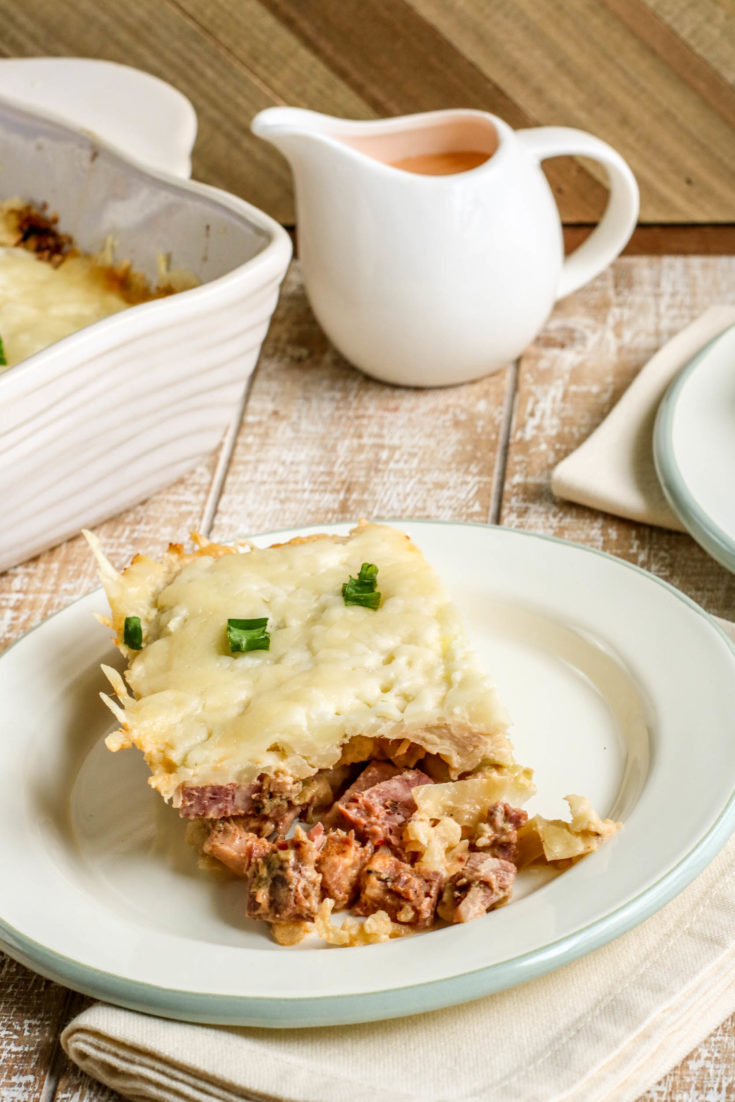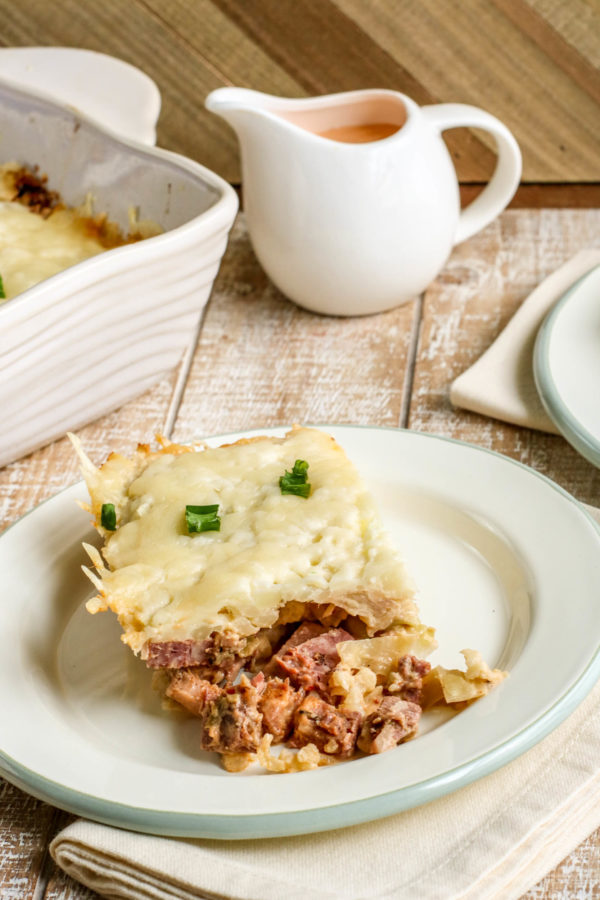 You can't just make a small portion of corned beef and cabbage. It's either all or nothing. To prevent your family from burning out on this dish, I recommend throwing it together in a yummy keto casserole!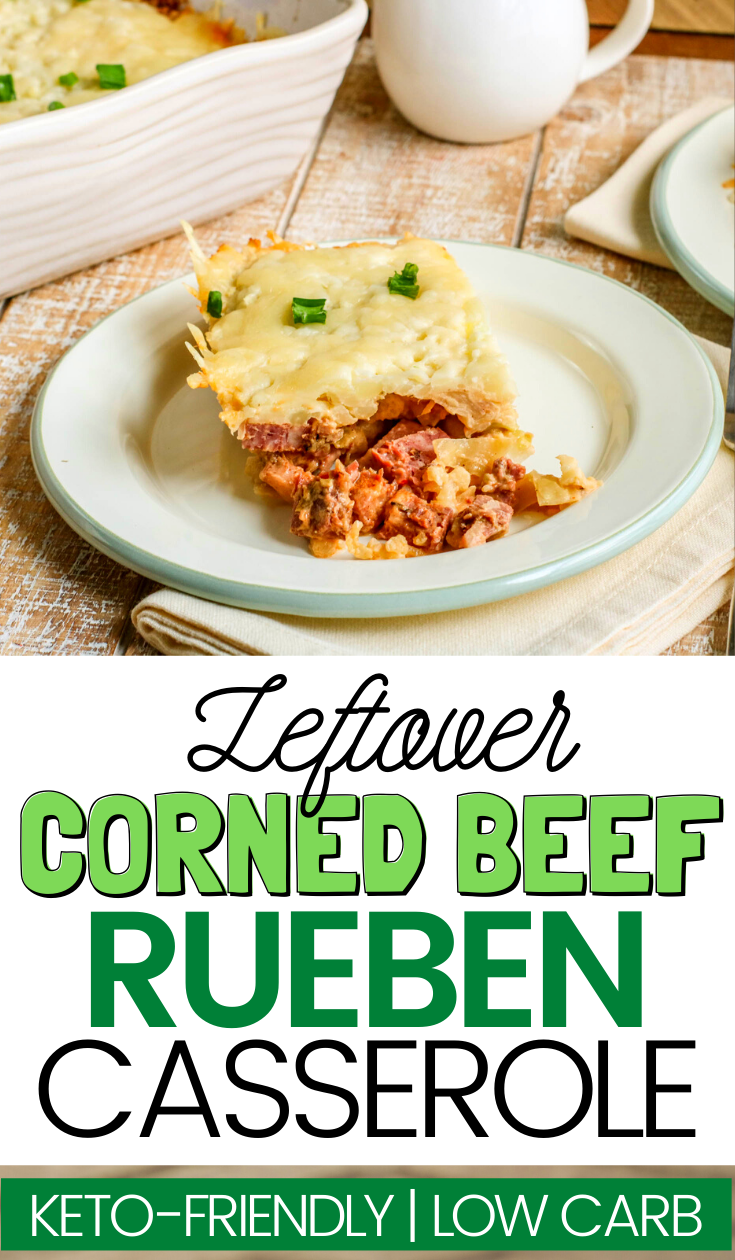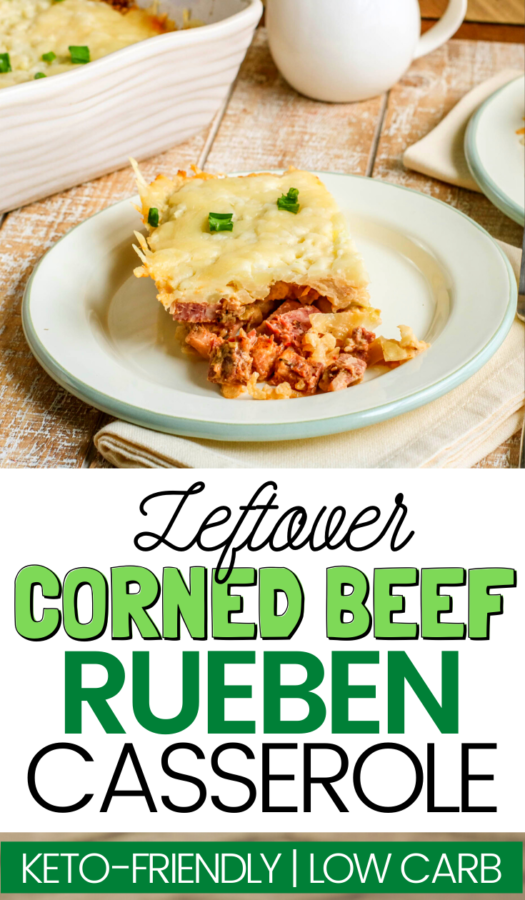 Keto Casseroles for the win!
Keto Casseroles are a personal favorite of mine because they are easy to make a will help you stick to your low carb diet. This dish is great to make the day after St. Patrick's Day using the ingredients you may already have in your cabinet: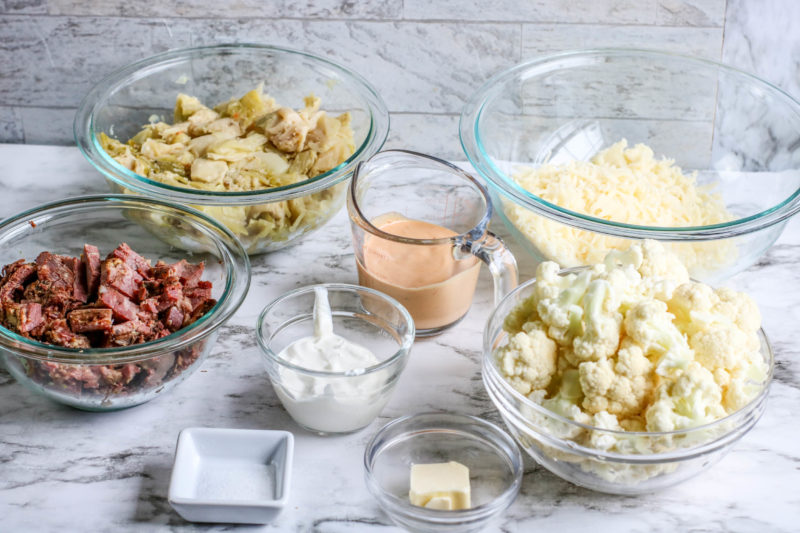 Corned Beef Rueben Casserole ingredients:
2 cups leftover corned beef, coarsely chopped
1 head cauliflower, cut into florets
1 teaspoon salt
1 tablespoon butter
⅓ cup sour cream
3 cups leftover cabbage OR 1 small head cabbage (to cook and drain)
1 (8 ounce) block swiss cheese, shredded and divided
½ cup Thousand Island dressing, low carb or homemade
Sliced green onion, for garnish
For homemade Thousand Island dressing:
1 cup mayonnaise
3 tablespoons no sugar added ketchup
3 tablespoons dill pickle relish
1 tablespoon white distilled vinegar
½ teaspoon salt
¼ teaspoon monkfruit sweetener
How to make Corned Beef Casserole:
1. Preheat oven to 350 degrees. Prepare a 9×13 baking dish with nonstick cooking spray.
2. Prepare Thousand Island dressing by placing all ingredients in a mason jar, seal, and shake to combine.
3. Bring a stockpot of water to a boil. Add the salt and cauliflower. Cook the cauliflower for about 10 minutes or until tender. Drain well in a colander.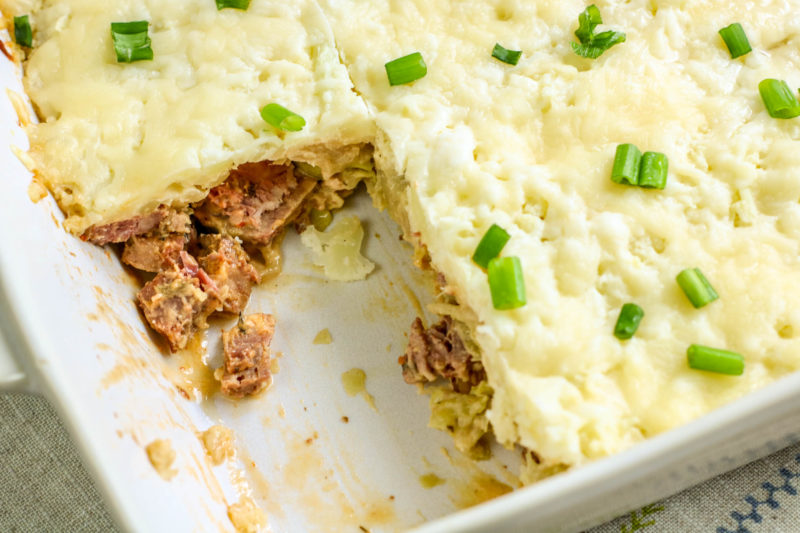 4. Return the cauliflower to the stockpot and add the butter and sour cream. Beat using a hand mixer until the mixture combines. It may be lumpy. Stir in one cup of shredded cheese.
5. In a large bowl, mix together the cooked cabbage, corned beef, and dressing. Transfer to baking dish.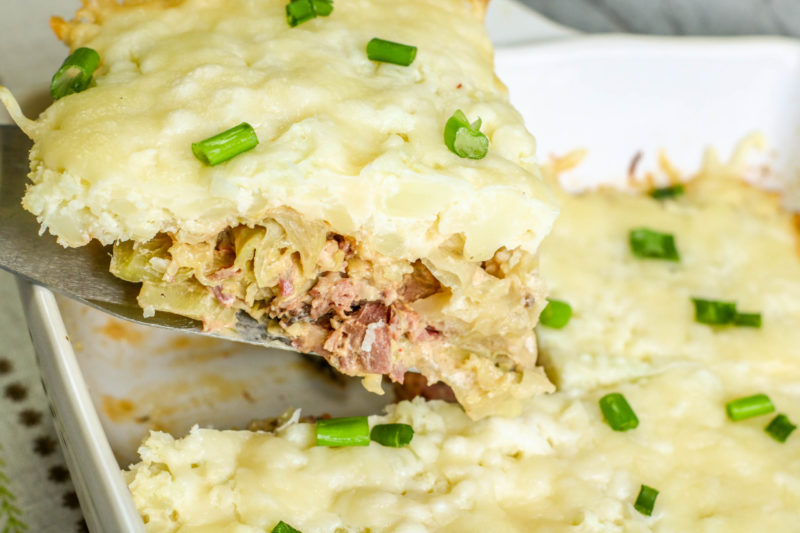 6. Spread mashed cauliflower over corned beef and cabbage layer. Top with remaining cheese.
7. Bake for 30 to 45 minutes or until heated through and bubbling.
8. Top with sliced green onions and serve.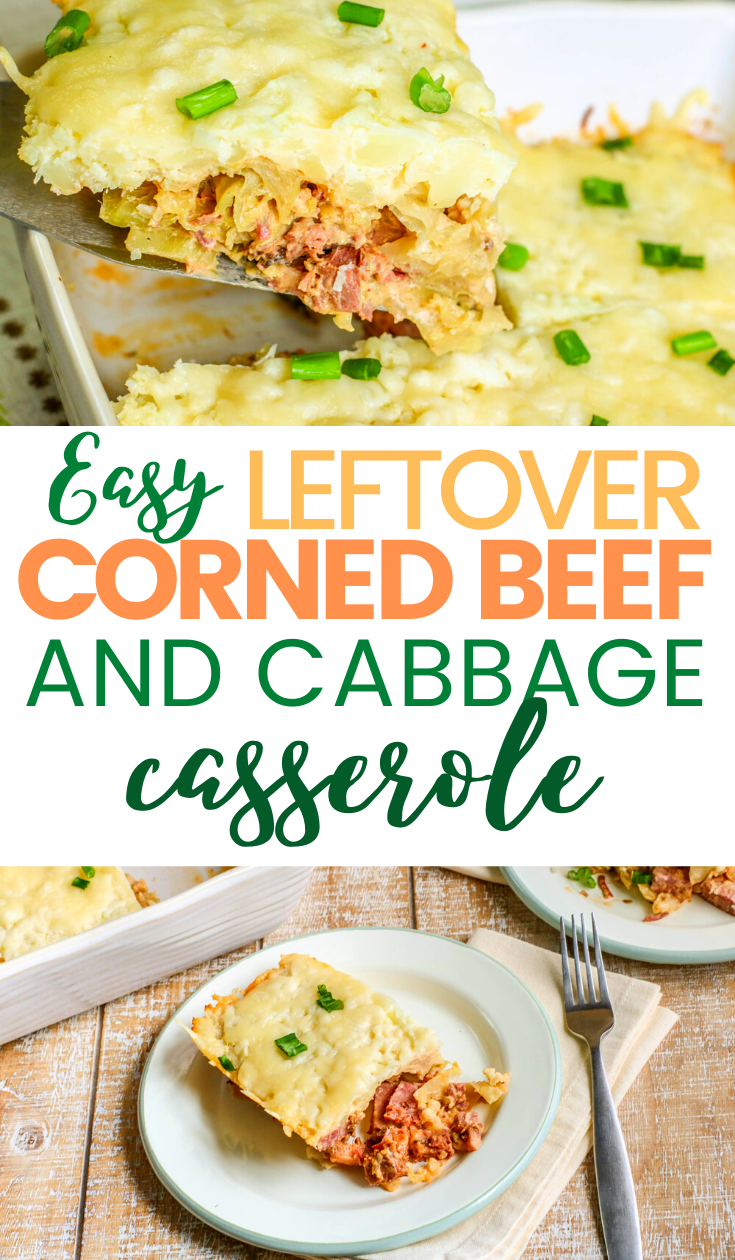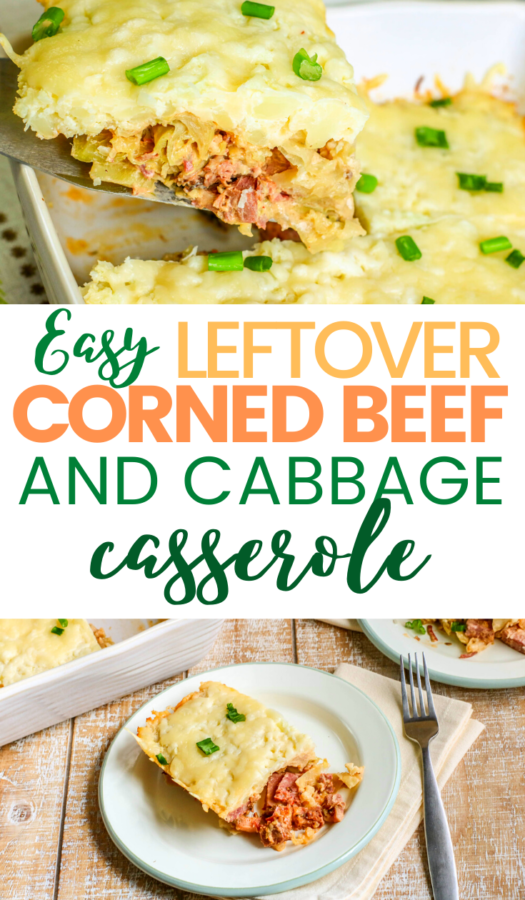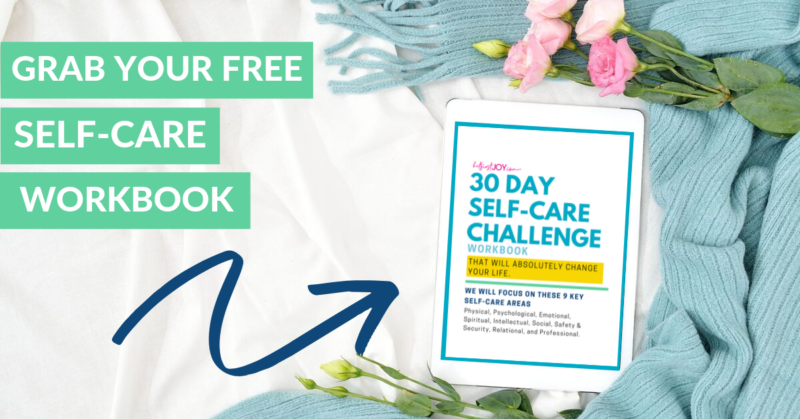 DISCLOSURE
As an Amazon Associate I earn from qualifying purchases. This post may contain affiliate links and/or promotional products, all opinions expressed are that of But First, Joy only. Read my full disclosure.