After watching the Always #LikeaGirl commercial during the Superbowl, I felt inclined to say something. I recently posted an article, The Stigma of An Emotional Woman. The article basically discusses the negativity surrounding being a woman and being emotional. It is not much different than the #LikeAGirl insult that we hear on a daily basis. Since when did it become okay to insult women? Why isn't it okay to be a girl? Why are we teaching our children that being yourself is not okay? I want to touch on all of these questions because as much as I love our country, the fact is that we are dealing with suicides on a regular basis. A lot of the suicides are young children and teenagers who are being bullied. This needs to be a subject that is discussed frequently.
The Always commercial touched on fact that girls are underestimated and that they can do anything that others can do. I want to take it a step further because the stigma of being a girly girl is completely ridiculous. It isn't a secret that boys and girls don't always fit into this perfect mold of a stereotype that has been created in this country. I just don't understand why girls AND boys get made fun of if they show any kind of weakness, whether it be physical or emotional. The issue with this is that we are teaching our children to either hide who they are or to be ashamed of who they are. Some may ignorantly call this tough love saying something like, "I am teaching my daughter to prove everyone wrong." Making fun of someone is not how you teach them. Not everyone has a tough skin. While some girls grow up with the confidence that she can be whoever she wants, others will grow up uncomfortable in their own skin.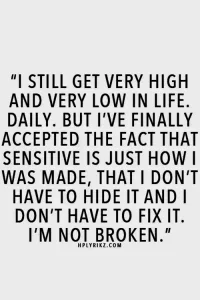 I think it's important to tell our children that it is okay to be whoever or whatever you want to be. It is okay to be "girly" and feminine. It is okay to be sensitive and emotional. It is okay to be tough, strong, and empowering. It is okay if you aren't great at sports or at speaking in public. It is okay if you are a tomboy, just as much as it is okay to be a pretty little princess. The phrase #LikeAGirl is used in such a negative manner. It should be a compliment, not an insult. The world needs girly girls, just as much as it needs tough boys.
So what does "like a girl" mean to me? If someone is acting "like a girl" it means they are being compassionate, sympathetic, loving, nurturing, powerful, strong, tough, driven, and beautiful. So my suggestion is that the world should strive to run, walk, talk, and love "like a girl" because girls are beautiful creatures and should be referred to as so. I would love to see "like a girl" used as a compliment, rather than an insult.
I write about my emotions in hopes that my words impact someone's life one day. Ya know, like a girl….
#LikeAGirl: Insult or Compliment? You Tell Me! http://t.co/tzG03duNmy

— Joyce Duboise (@JoyceDuboise) February 5, 2015
Answer This: What do you do "like a girl"?
Thank you for reading #LikeAGirl: Insult or Compliment?. If you liked this article, be sure to check out my other #WordsForWomen articles by clicking on the hashtag or clicking here.
XoXo Joyce