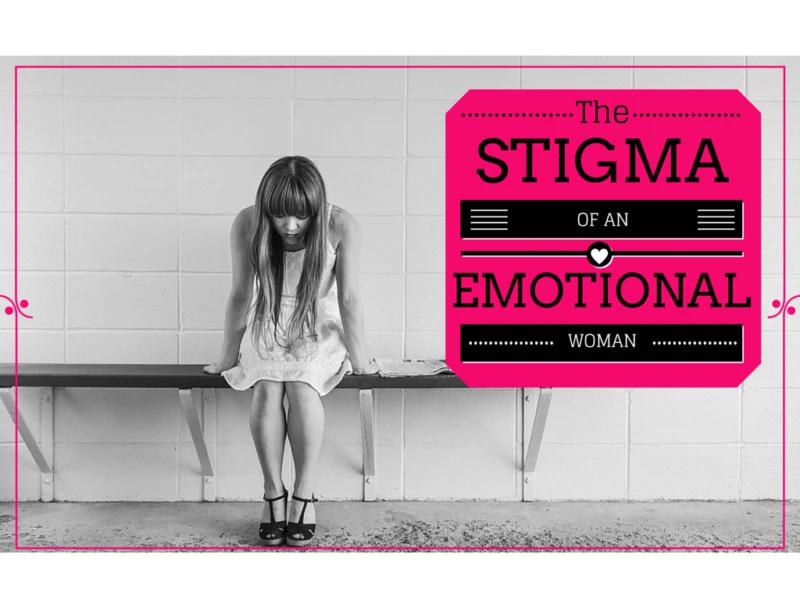 Growing up I never cried in front of anyone. In fact, I still find it difficult to show someone my tears. I have always viewed it as a sign of weakness, I guess. I don't even cry in front of my family. Sometimes I get to the point to where I have held back for so long, that I can't cry when I need to. For some unexplained reason I have found myself to be very embarrassed by my emotions. When I was a child, I hid my tears with laughter. When I was a teenager, I replaced my tears with anger. As an adult, I find myself either avoiding my true feelings or waiting until I am alone to face them.
For the past couple of months I have really been in touch with my feelings. I have spent some time learning more about the women that I look up to and the woman that I am. There is something so magical about an emotional, empathetic, and compassionate woman. So what's with the stigma of being an emotional woman? Why is it that we are made to feel like it isn't okay to cry? Why do we, as beautiful humans, feel ashamed of our compassionate nature? Why do we NEED to be "tough". I am sick of women pretending to be something they are not just to "fit in" or to make someone else happy. I am sick of us being told that we are overreacting, overthinking, and too emotional. Why do we allow others to judge the amount of reaction, thought, and emotion that we allow ourselves to feel and display?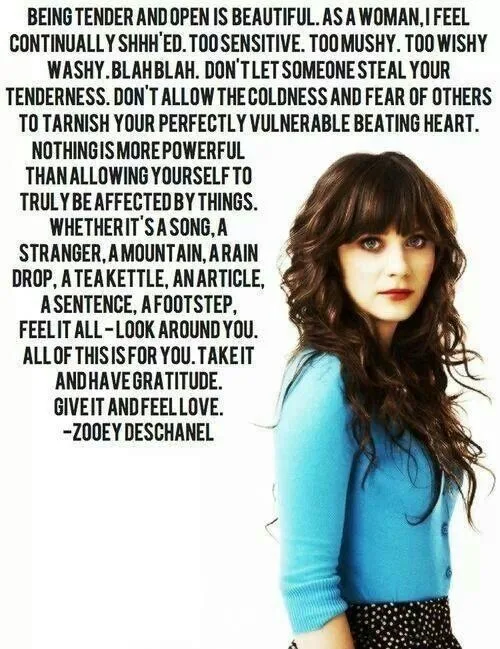 If you have an empathetic soul, share it with the world. Not everyone feels empathy. If you are a woman that cries when an animal is hurt, your soul is more beautiful that anything in this world. When you see an unfortunate soul on the side of the road wearing rags and praying for a miracle, does your heart ache for them? If so, then you are an incredible blessing. Don't avoid these emotions. If you want to cry, then cry! For my entire life I have lived with this empathy that felt like a curse. I literally cry during certain commercials. I've always felt like something is wrong with me because I have these strong emotions. I mean, who wants to be THAT girl? Who wants to be the emotional woman that is completely unstable.
Wait… unstable? Since when did being emotional get the stigma of being unstable? Why do people, men specifically, relate emotional women to being unstable women? Just because we love harder and deeper than others, does not mean that we aren't strong, powerful, and independent women. Yes, we may cry at a sappy love story and yes, we long for intense and emotional conversations. Emotional women are the ones that change the world. Empathetic women are the ones that fly across the world to help strangers that are in need. We may cry every step of the way, but it isn't because we are damaged.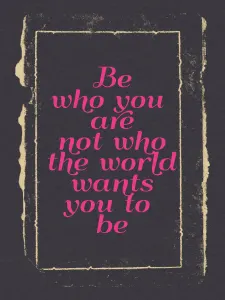 We cry because we are happy. We cry because we are sad. We cry because we love so deeply that our bodies and minds cannot comprehend the intensity of the situation. Our tears represent every ounce of love and pain that we feel when we look into the eyes of someone we love, whether that be our soulmate, family, or a stranger.
So be yourself! Watch romantic comedies. Listen to sad, sweet love songs until you've cried all the tears that you can. Pick up a stray animal and give to the less fortunate. Don't sacrifice who you are or what makes you happy just because others aren't comfortable with it. Be the tender, sensitive, sweet woman that you are and be damn proud of it!