It's no secret that I have my own garden. I mention it every chance that I get because, well, I am proud. My boyfriend and I started our first garden a few months ago and while some plants haven't done so well, our peppers seem to thrive. We have banana peppers, bell peppers, and jalapeño peppers that seem to never stop growing. Every week we are clipping 20+ peppers off of the banana and jalapeño bushes. It's been difficult to find enough ideas and recipes for these peppers, so any chance we get we are throwing them into something.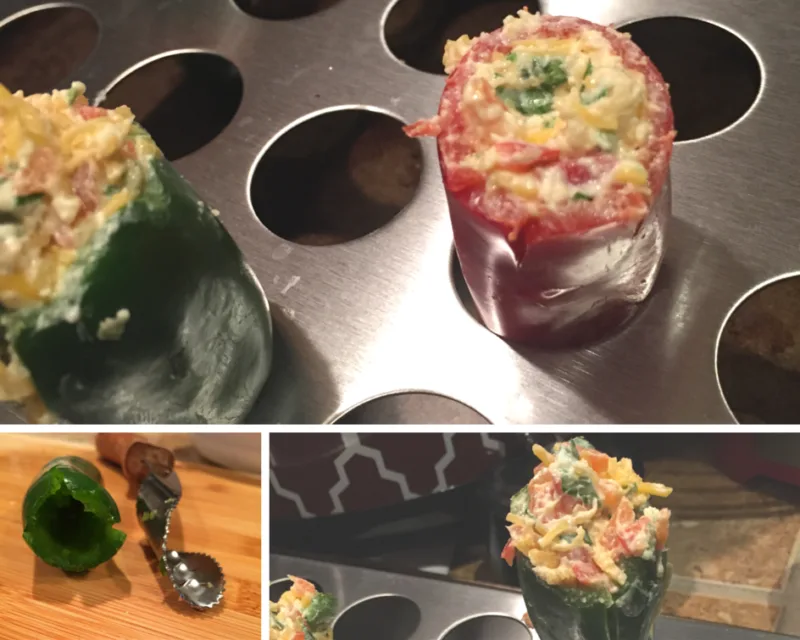 The At Home store is really cool because they have a little bit of everything as far as home items go. We took advantage of them being the go-to home decor superstore and discovered the Chili Pepper Grill Rack and the Jalapeño Corer Tool. We were so excited to have an actual tool and pan for our peppers! That's what I love about At Home. They have unique and innovative products that you can't find just anywhere. They have things that you need, but didn't know existed, like the items mentioned below.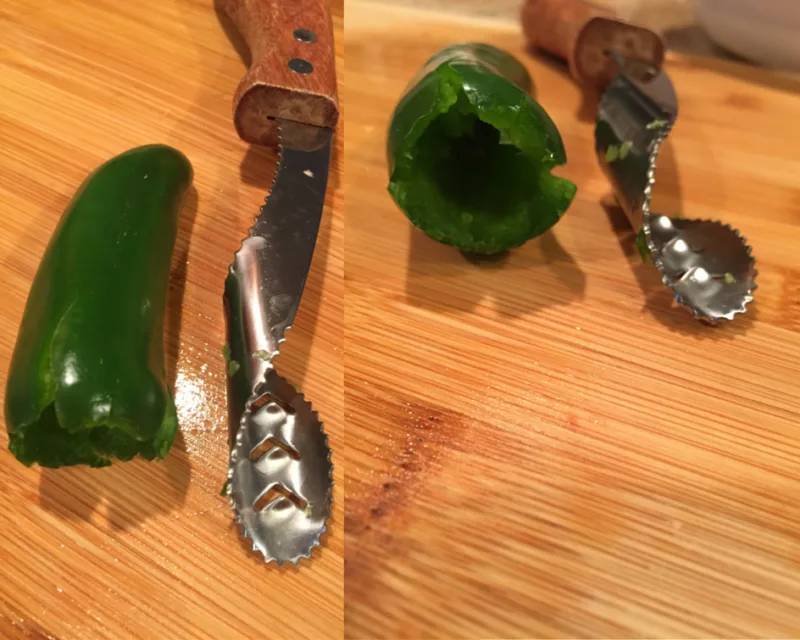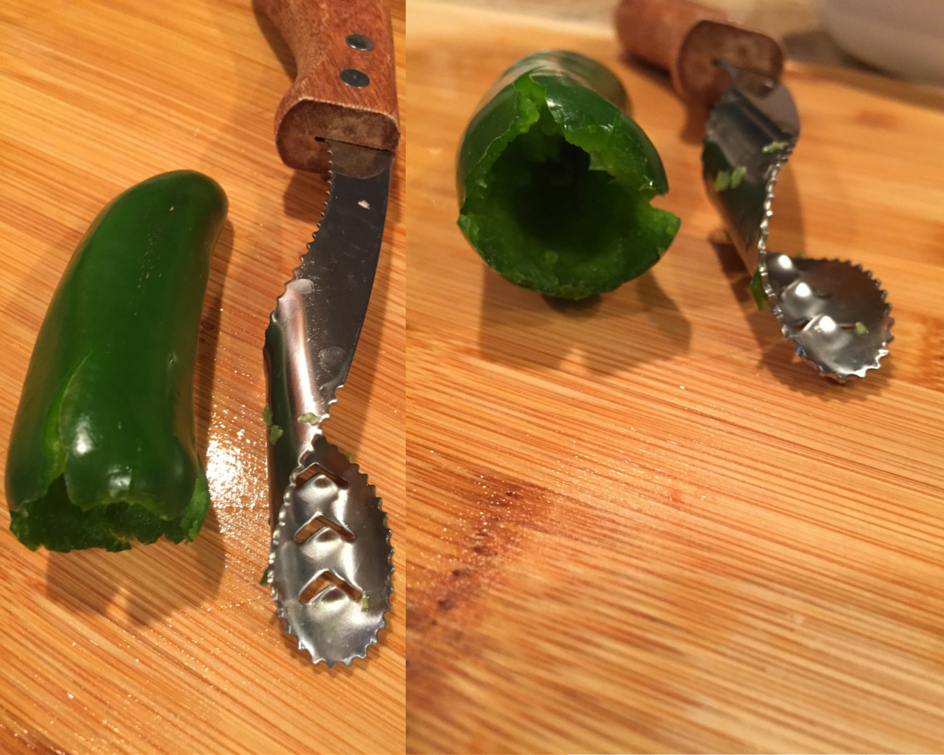 The Jalapeño Corer Tool is a great idea. You can use the serrated edges to cut the stem off of the peppers. Then you can clean it out by twisting the tool into the center of the pepper. It took me a few peppers to get the hang of this. I love the idea, but if you have a smaller pepper then this tool will not work for you. Some of my peppers ended up ripped down the side. For the most part it's good to get most of the insides out of the pepper. We will definitely be using this again. I appreciate how sharp it is and how heavy duty it is.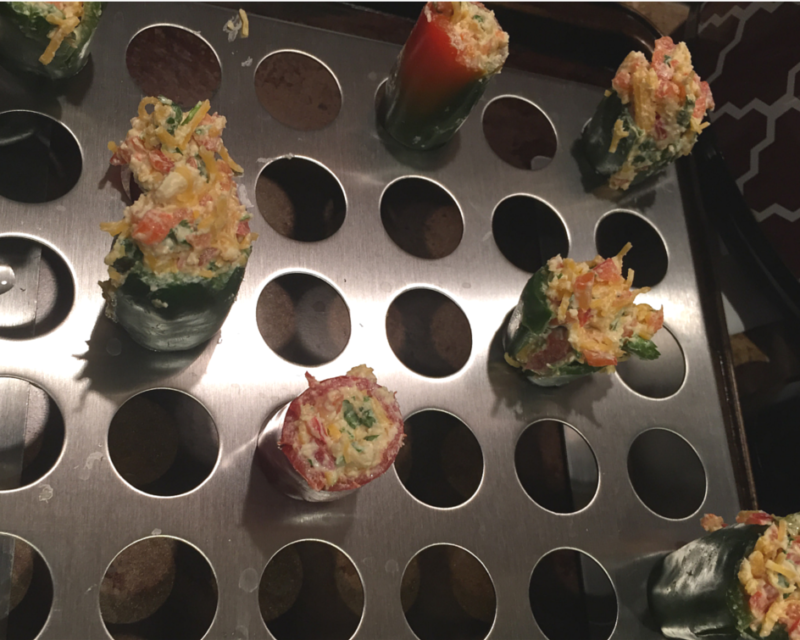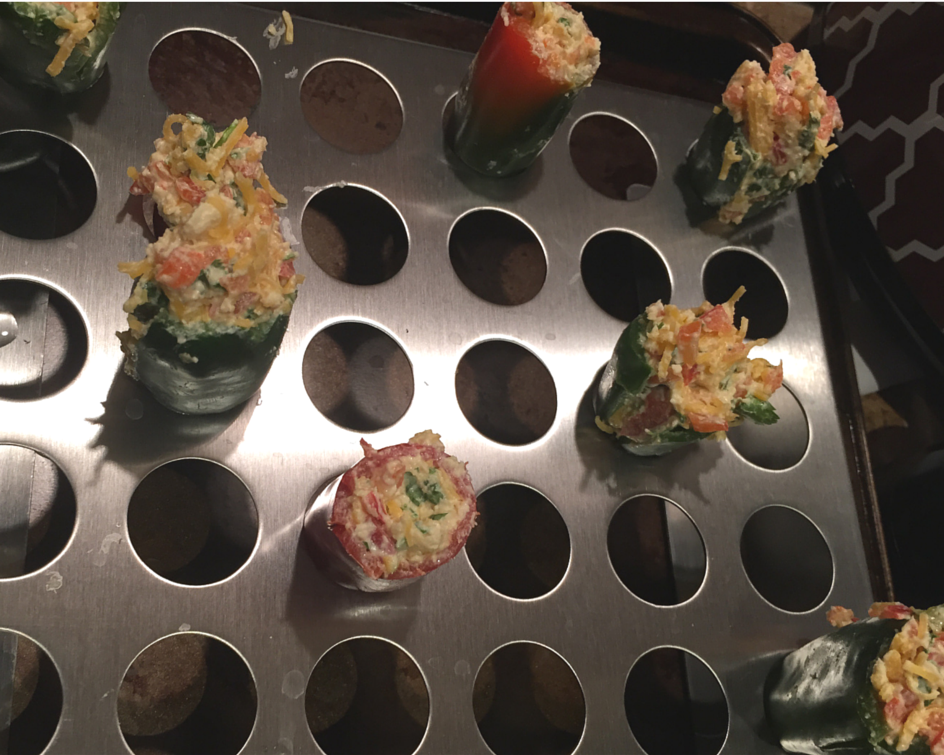 The Chili Pepper Grill Rack is a very simple, yet genius design. It will hold up to 36 large jalapeños/peppers and can be used on your grill or in the oven. The packaging includes an easy to follow recipe for stuffed peppers. We followed that recipe and the stuffing turned out absolutely delicious! We ended up sticking them in the stove because it was a rainy day, so grilling wasn't an option. This was my first time making stuffed peppers and it was easier than I expected. I will admit, I didn't clean the peppers out as well as I should have, so they were really spicy! The pan held them well though. They turned out yummy!
I just wanted to give you an idea of what you can expect from the At Home Home Decor Superstore. These are just a few great items to help modernize your kitchen! You can pick them up at a store near you!