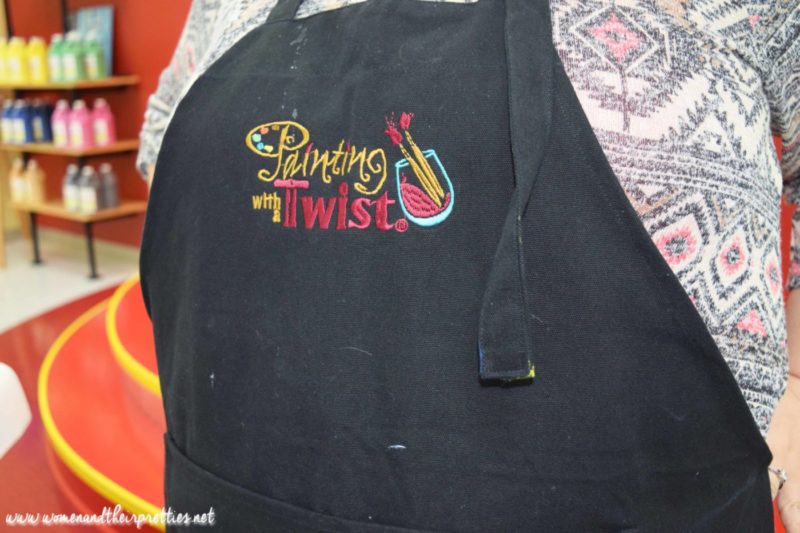 I've always wanted to find something unique and fun to do with my friends and family. I'm not the most creative when it comes to finding something fun and affordable to do. When I was approached with an idea to add Painting With a Twist to this year's Holiday Gift Guide, I just knew that it was something I would love to experience myself. I live in Deltona, Florida which is right near Orange City. I was able to set up an experience for a friend and I at the Orange City Painting With a Twist. I've done something similar to this, so I kind of knew what to expect. What I didn't expect was the incredibly comfortable and laid-back atmosphere.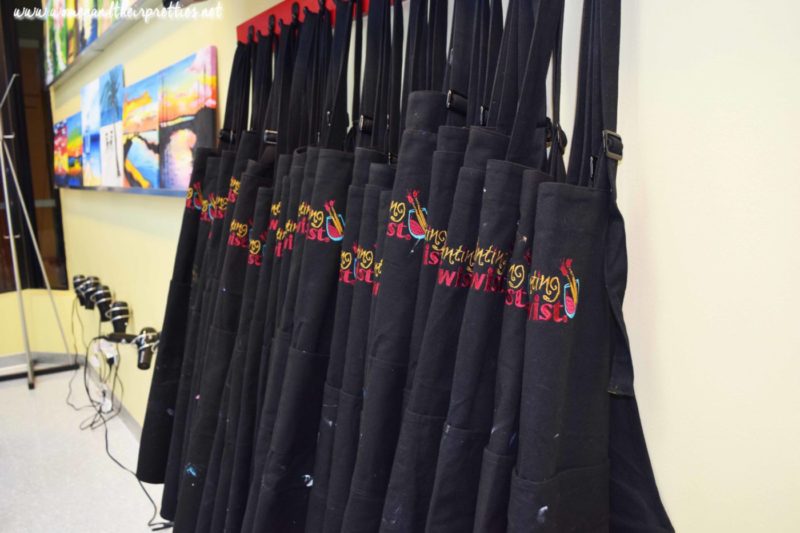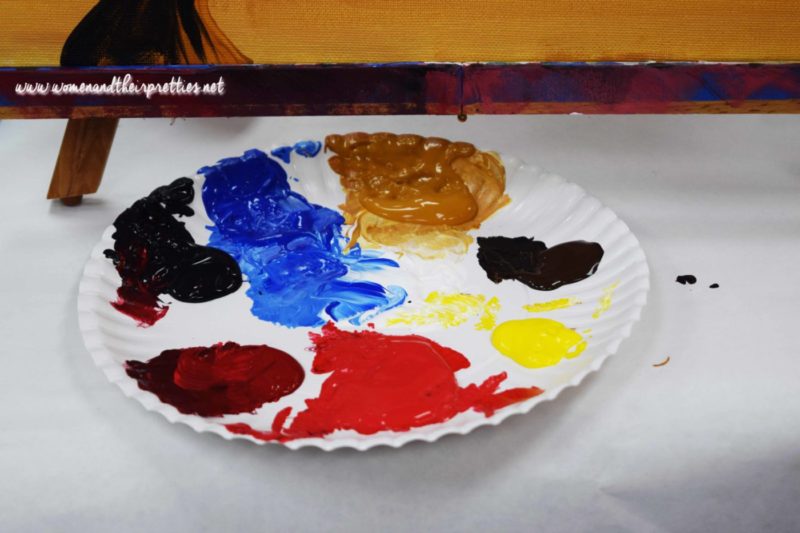 Let me begin with telling you how it works. First, check out the Painting With A Twist website to find your local studio. Next, you will check the calendar for your city and a date, painting, and time that works for you. The painting are preplanned, so you know what you're painting before you arrive. You will schedule your experience and you are ready to go. Wait… there's one more thing – It's a BYOB experience! You can bring your own beer, wine, and snacks to enjoy while you paint your heart away. That's exactly what my friend and I did when we visited our local PWAT!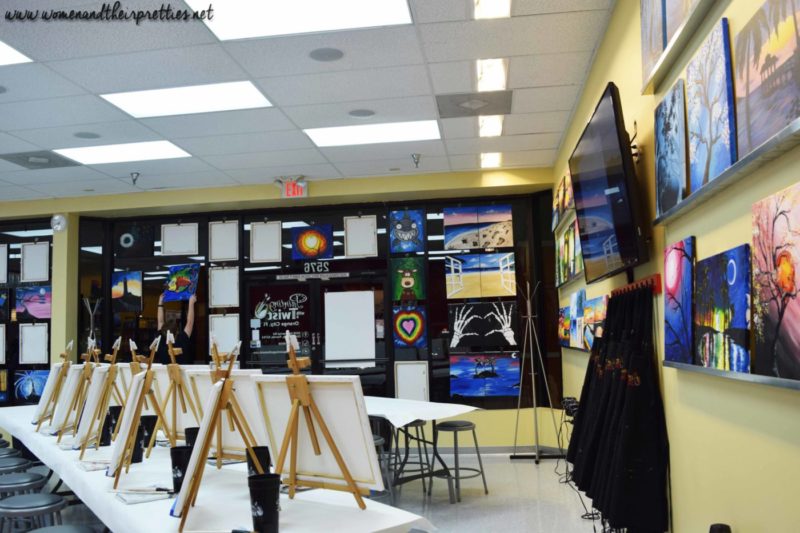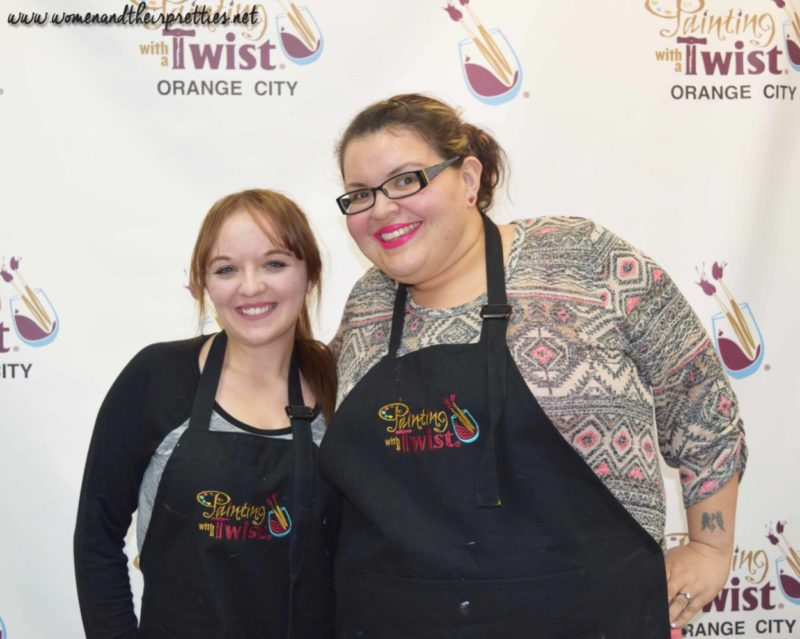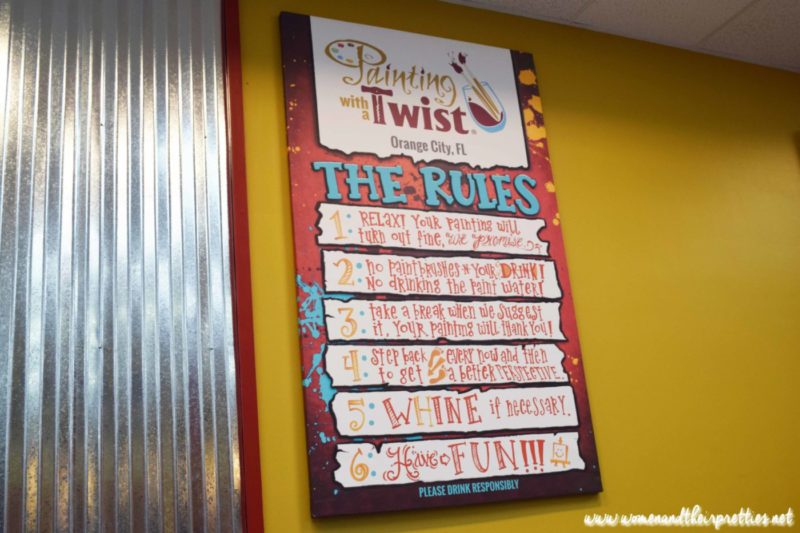 As soon as we walked through the doors we were greeted by a lovely young lady. She was very excited to see us and enthusiastic about getting us checked in and ready to go! After checking in she directed us to our assigned Easels. I was excited to be near the instructor. Later, I found out that the location really doesn't matter because there's a tv screen on the wall that's live streaming your painting instructor. If you don't have a great view of the instructor's painting, the tv screen works just as well. She is also prepared with a microphone so you can hear her from any area of this large studio.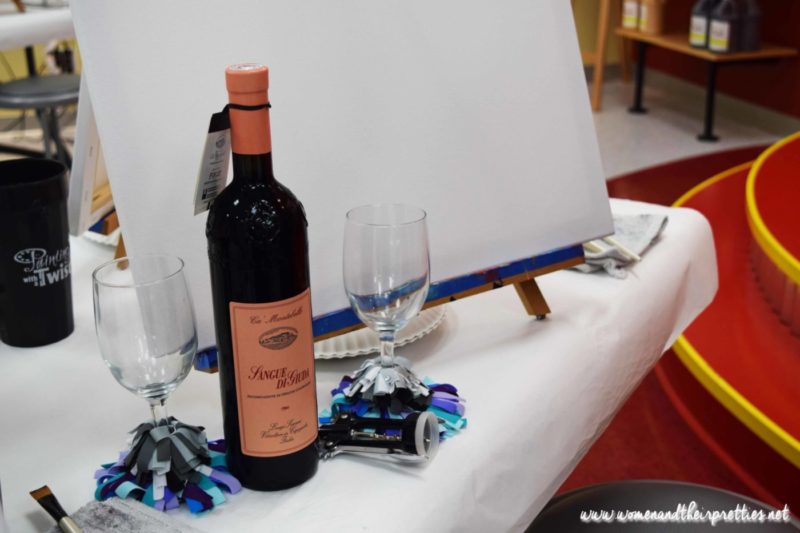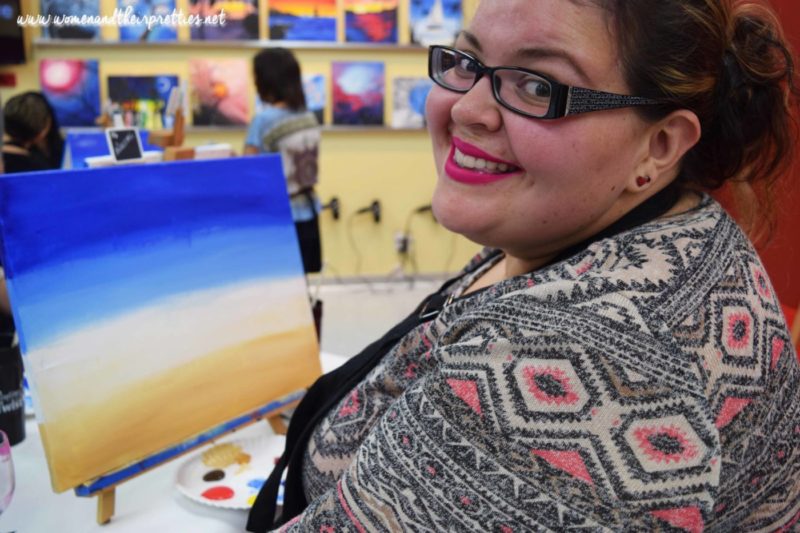 We were given our aprons and they popped open our bottle of wine for us. We brought our own wine glasses and decorated them with the cute Pomchies. We took some pictures and mingled while waiting for this very full class to arrive. I must say, the more the merrier! This was a large class and it was quite entertaining. I loved hearing everyone giggle at our not-so-great paintings. Speaking of that, the instructor and manager made sure to mention that this is a fun experience. You are there to have a good time and to enjoy yourself. The painting is just an extra. Nobody will paint just like the instructor, but that's the fun of it! We are all unique and individuals so we should express that in our art. They made sure that we left with a story to tell and a smile on our faces.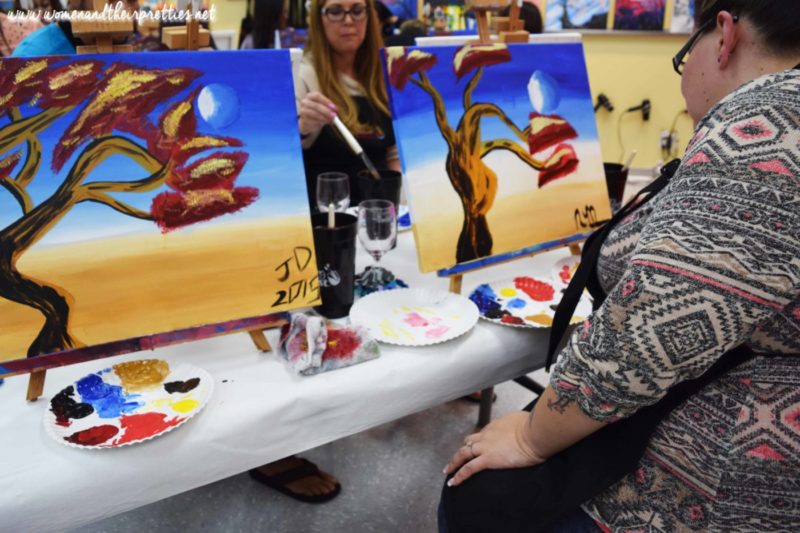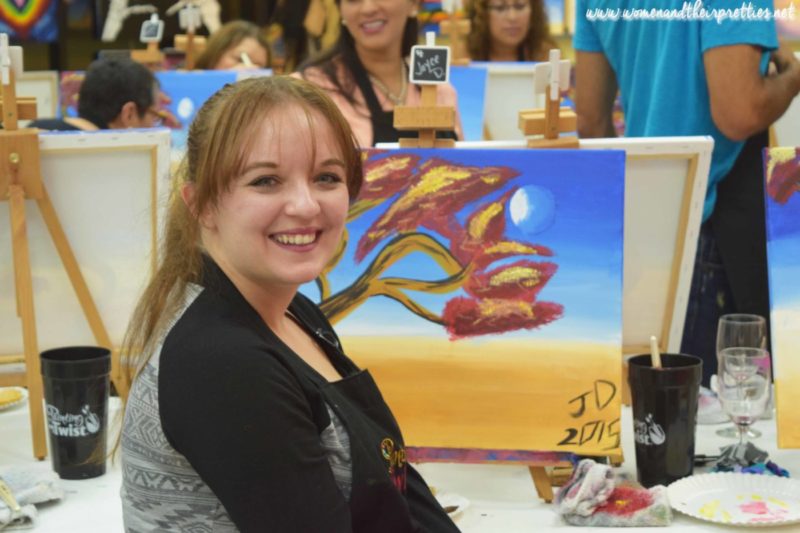 I was really impressed by charismatic staff. I can't speak for the other locations, but the Orange City Painting With a Twist has and incredible staff. Everyone was very laid-back, fun, and helpful. They walked around helping us, refilling our paints, giving us tips, making jokes with us. It was all really relaxing and casual. We felt like we were among friends! The class isn't technical, forceful, or judgemental. Your painting will not get laughed at unless it's by yourself or your friends, haha! You will not be told that you're doing it wrong or that you aren't a good painter. If anything, they will tell you to have another glass of wine and add some more paint to your brush.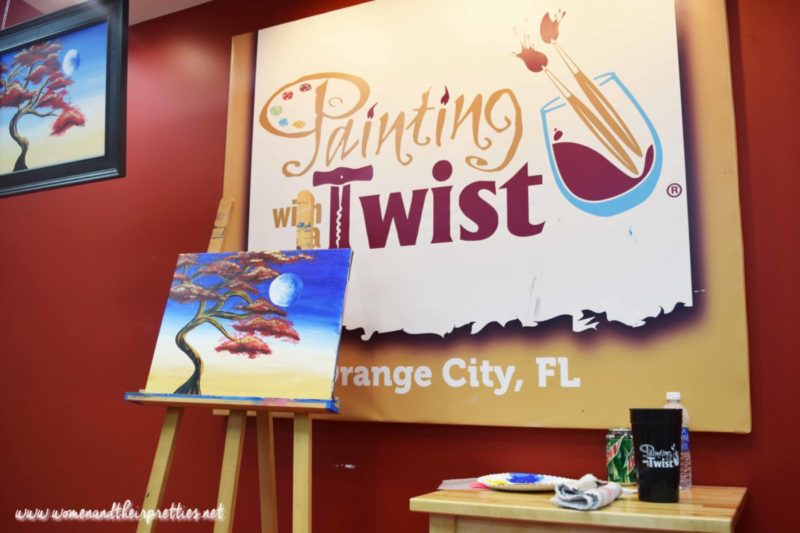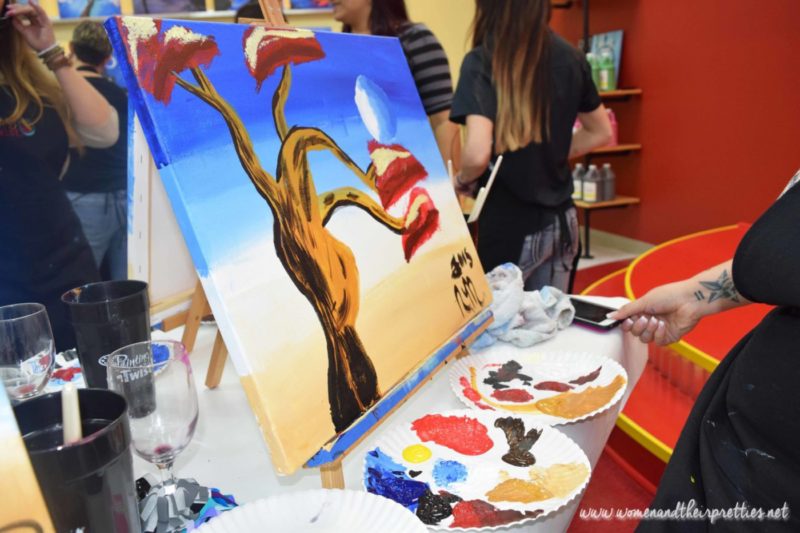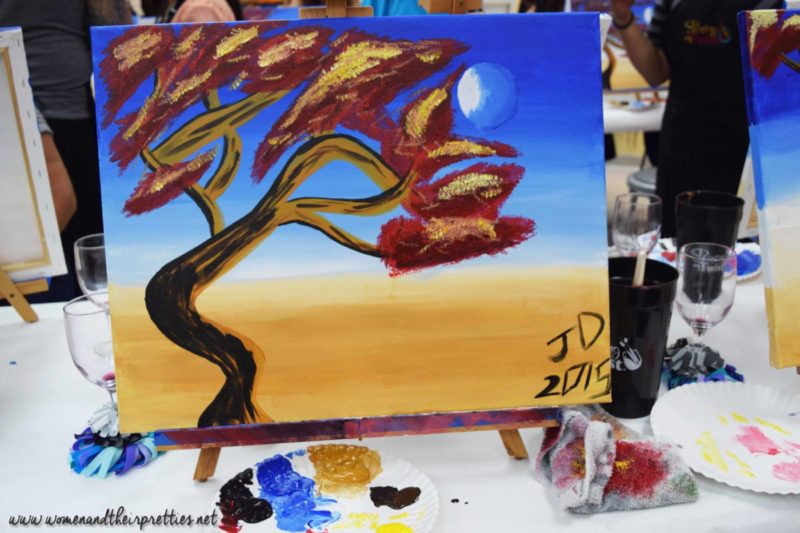 If you're looking for a unique, one-of-a-kind, and enjoyable experience with friends, family, or even with your spouse (they do have date night paintings), then you need to plan a trip to Painting With a Twist. The entire experience is 2-3 hours. You will begin with a blank canvas and end with a canvas full of beauty and color. Isn't that how memories are made?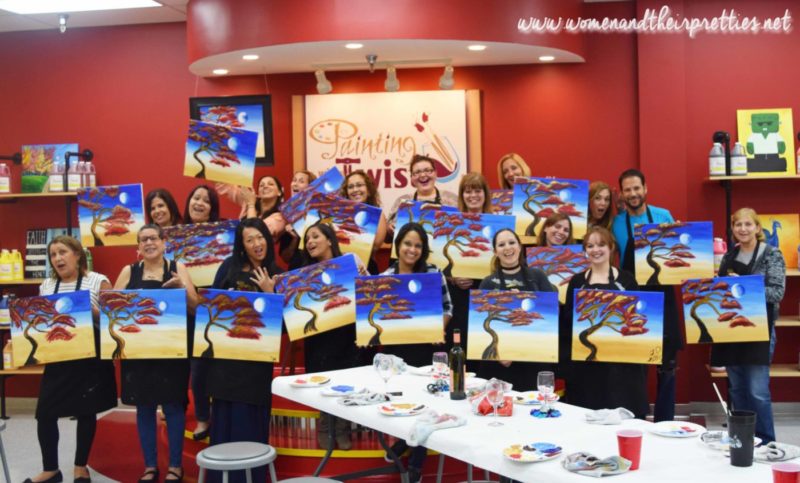 Gift Certificates are available for your local studio!
www.PaintingWithATwist.com / Orange City Painting With a Twist
Connect with PWAT: Facebook / Twitter
Connect with the Orange City PWAT: Facebook / Twitter / Instagram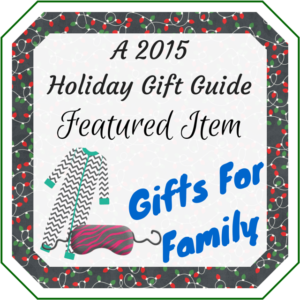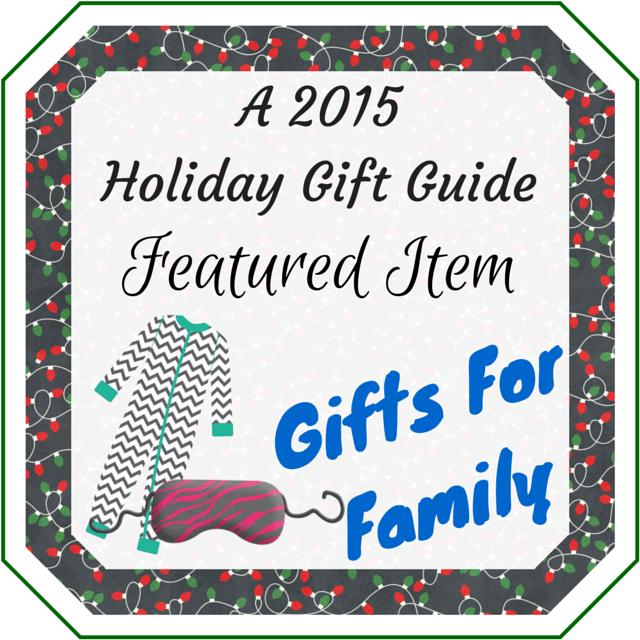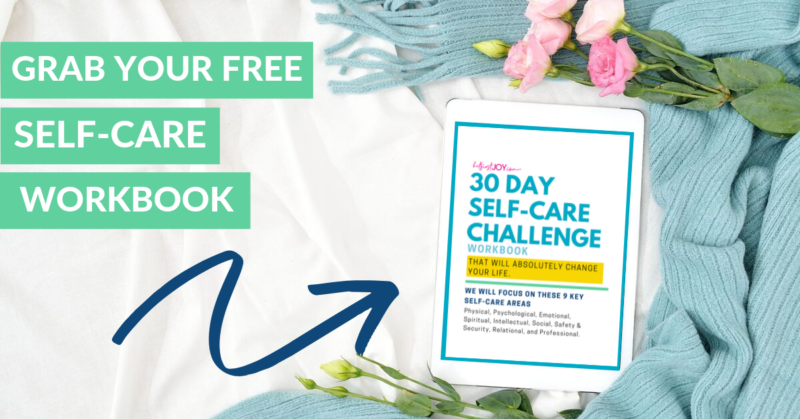 DISCLOSURE
This post may contain affiliate links and/or promotional products, all opinions expressed are that of But First, Joy only. Read my full disclosure.