This post contains affiliate links
So, I have lost 11lbs in the past 3 months and I am feeling absolutely incredible. A few weeks ago I decided to sort through my closet and try on the
dresses
that I never wear. I wanted to see if the
dresses
actually fit my properly now that I have lost weight. After trying on all of my fabulous dresses, I realized that I was in desperate need of a comfortable Summer
dress
. So the hunt began.
[ctt title="Loving the Ruby Karina Dress on Joyce at Women and Their Pretties!" tweet="Loving the Ruby @KarinaDresses on @JoyceDuboise at Women and Their Pretties! #Fashion #Style http://ctt.ec/N3T5K+" coverup="N3T5K"]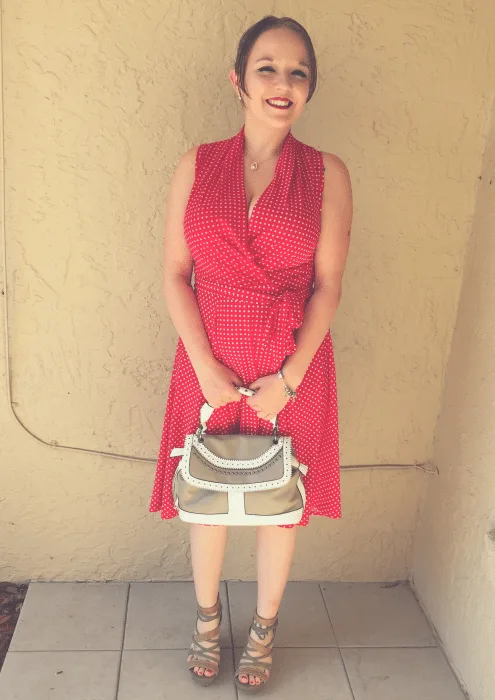 I wanted something cool, retro, and something that made my body look great! I wouldn't consider myself a curvy girl, but I've got a little something going on over here. haha. Basically, I wanted something that wasn't too short or too low cut. Then I found Karina Dresses. I was like a child in a candy store. Their dresses are so fabulous. Ahh. I just cannot explain my excitement! They have 10 different styles and a ton of different colors and designs. After spending a good 30 minutes on their website, I settled on one incredible dress – The Red With Micro Dots Ruby Dress.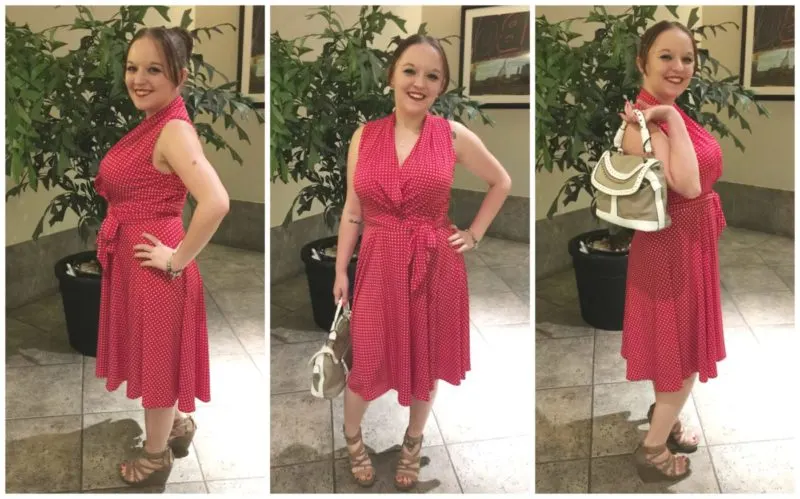 The style of the Ruby Dress has a very retro, homemaker feel to it. The neckline isn't too low cut and the waist has a tie, so it clings to your body very nicely. The skirt flares nicely and is just below the knee. Something about the way it hangs, really catches my eye. I chose the Red With Micro Dots color because I need a pretty red dress and well, it makes me think of Lucille Ball, whom I adore.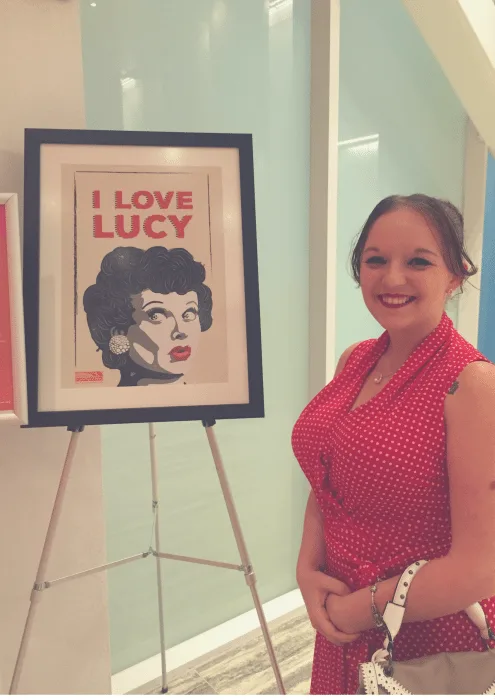 When the dress arrived I was completely ecstatic! The first thing I noticed was how lovely the material was. It's very smooth and lightweight. The material is thin, so it's perfect for summer. I inspected the dress to make sure that it was constructed well. I don't have one complaint. It's seriously so perfect for me.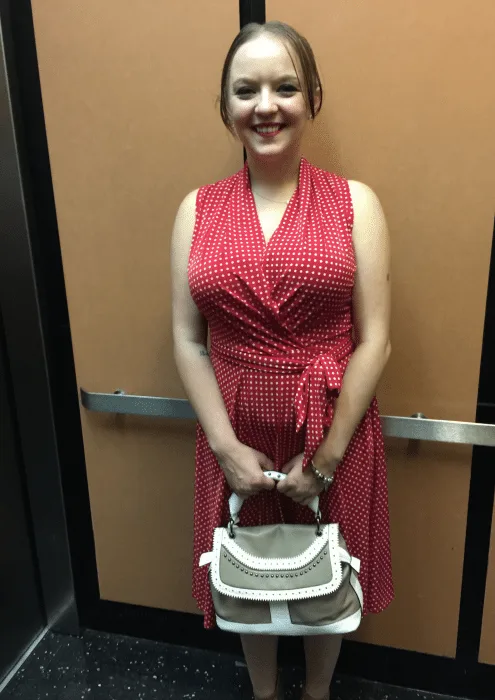 The fit is absolutely perfect for my body, which never happens by the way. I am a 36 inch chest, 31 inch waist, and 35.5 inch hips. It really fits right in every part of my body. The v-neck offers the perfect amount of coverage for me. It's not revealing at all, unless I want it to be. They way the neckline is, you can add a little cleavage if you want. The waist wasn't too tight either. I was able to tie the pretty wrap around my waist and show off my body in all the right ways. The skirt isn't too wide either. Because of the material, it flows down my body nicely. It doesn't look odd or make me look pregnant like some dresses do. I was so excited about the length too. I always worry about my dresses being too long or too short. This hangs at a very comfortable and appealing length. I give credit to their size chart for this dress. I chose the size based on their chart and it really fits true to size.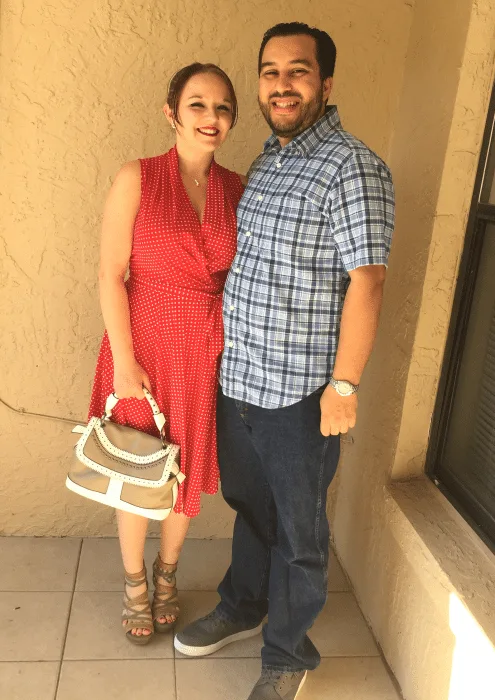 This dress is comfortable, cool, and makes me feel beautiful. I wore it on my 2 year anniversary and it fit right into our date – an I Love Lucy broadway show!! The funny thing is that this was a surprise to me! The dress fit right in. I felt like I belonged in the show. I paired it with tan pair of wedges and a cute retro handbag. The lovely thing about this dress is that it would look great with pumps, flats, heels, or wedges! You can dress it up or dress it down. It's definitely a day-to-night dress.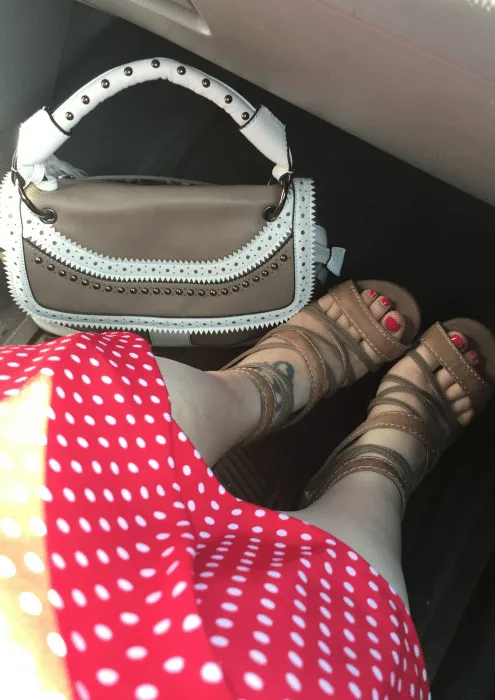 Karina Dresses is absolutely lovely. They have a ton of gorgeous dresses that I'd like to add to my wardrobe, especially the Sky Chevron Penelope! Can you say sexy? Ahh! I need it! Their dresses are beautiful, stylish, well made, and great for all seasons!
Connect on Social Media: Facebook / Twitter / Instagram