I have a slight addiction to makeup brushes. I love collecting brushes and trying to get the best bang for my buck. I decided to use my new brushes when applying my eyeshadow from the It Cosmetics Naturally Pretty Palette, which I am completely obsessed with, but that's another story. So I was given the opportunity to review this beautiful makeup brush kit by Petunia Skincare. The travel case really grabbed my attention and made me feel as if I needed this Makeup Brush Kit.
Honestly, the travel case is my favorite part of the kit. It is a shiny, black, with an almost crocodile skin look to it. The case closes nicely with two buttons. Inside the case is a flap that covers and protects the top of the brushes, which has the nice design as well. It is really made of good a good material. It's very impressive. All of the brushes fit snugly inside the case too. It also includes brush guards, which is a nice extra!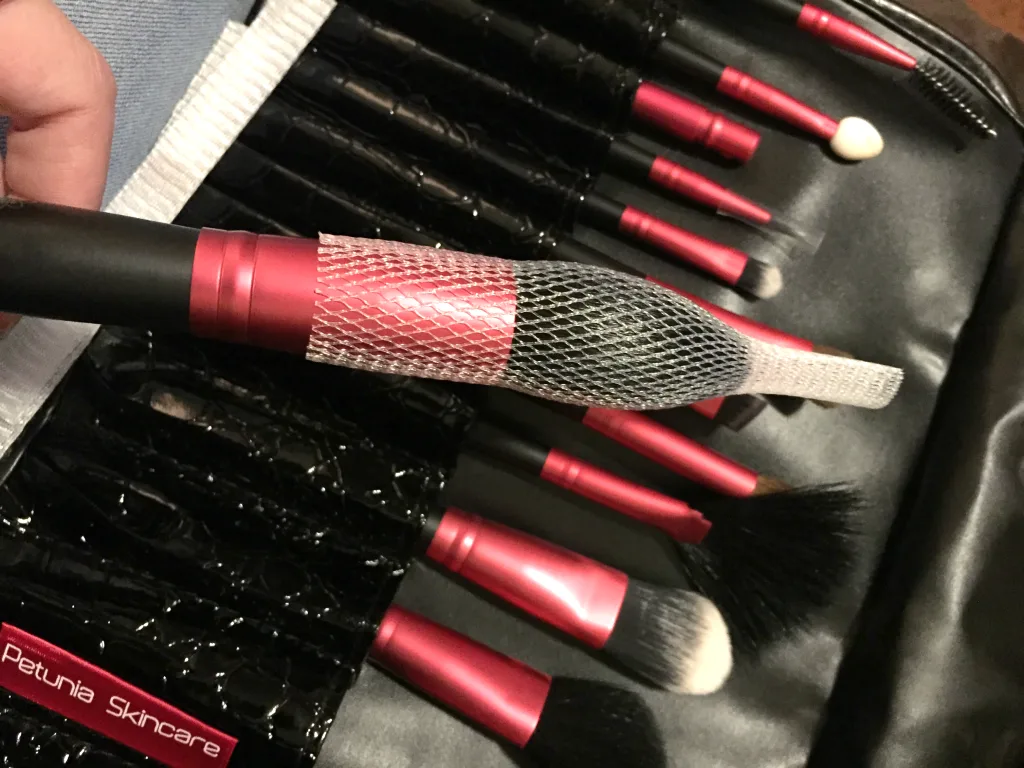 I have to admit, these are not the softest brushes I have ever used. I was disappointed because they look so beautiful with their pink and black color. The foundation brush, angled brush, and the fan brush felt very cheap. I even experienced a little bit of shedding with the 3 of them. They eye makeup brushes, however, were pretty nice. It feels as if they were made with a different material than the others. I love the eyeliner brush. It's the perfect size, softness, and angle. I also liked the additional lip brush. I thought that was a nice touch to a makeup brush set because it's something you don't usually get in a set.
Ignoring the face brushes, I like the brushes in this set. I would definitely use the eye makeup brushes regularly. I think that the company needs to take a look at the face brushes again and try to improve the quality. I will definitely be using this case to travel with. I will remove a few of the brushes and replace them with my other favorite brushes. I would probably pay $20 for the case alone because I adore it. Petunia Skincare should look into creating more of these kits with different colors. I think it would be a big hit!
Use my affiliate link below to purchase the Petunia Skincase Makeup Brush Set
Petunia Skincare Makeup Brush Kit Review