If you're looking for picky toddler eating tips – you'll find 6 foolproof tricks here. You'll also enjoy this hilarious toddler eating video from a very desperate mother.
When my son first started eating solids at 6-months-old, he was the very best eater. He wanted to try anything and everything! If I handed it to him, he'd eat it.
Now that he's officially in the toddler stage, eating isn't as easy as it was before. The problem isn't that he doesn't like certain foods, it's that he refuses to try anything unless he's already familiar with it. As you can imagine, our days are… fun.
I won't pretend that my toddler has magically become the perfect eater with these tips. However, I can say that his eating is beginning to improve a little bit at a time.
6 Tips To Get Your Picky Toddler To Eat!
If you are reading this post it's probably because you're desperate to find a solution to your toddler's picky eating. Guess what? I am, too. You are not alone in this so don't feel guilty for giving your toddler what they want sometimes.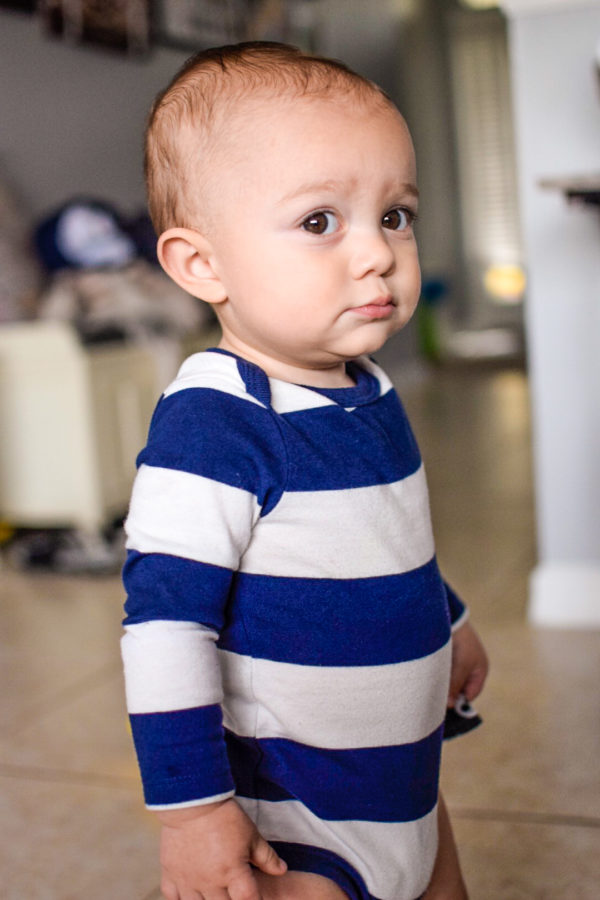 1. Eating Together
Enjoy meals together as a family will make your toddler feel included. Children love to imitate their parents so they will do as they see you doing. Sit together as a family and make meals a family activity.
2. Give Your Toddler Finger Foods
This is my favorite of all the picky toddler eating tips because it's a full-proof method for my toddler. My little guy loves cheese puffs and french fries. I've discovered that he loves these snacks because he can hold them.
So, I kind of trick him into trying new foods by cutting them in the shape of french fries. Also, I can feed him foods that are already in that shape, such as green beans, soft carrots, etc. As a result, I've fed my son sandwiches, chicken, and more!
3. Allow Your Toddler To Feed You
You're probably giggling at this tip because it sounds quite silly and random. It really does work with my son. When I open my mouth and say, "Ahh", my son will offer me a bite and then I do the same for him.
This has become a really fun mealtime tradition for my son and I. In fact, it's one of the many bonding activities that we partake in.
4. Give Them Options and Variety
When my son is in a mood (which is more often than not with a toddler), I know that meal time isn't going to be easy. So, I mentally prepare to pull a trick out of my hat.
I grab two different snacks, hold one in each hand, and ask my toddler which one he'd prefer. Without fail, a smile appears on his face. Immediately, his eyes shift from hand to hand as he makes this big, important decision.
Finally, my little guy stuffs his face with the snack or meal of his choice. By giving them options and variety, you're making them feel like they are in control. And let's be honest, they basically are.
5. Offer the food along with snacks
If you're really struggling to get your little one to try new things, try offering them something new in addition to something you know they enjoy.
For example, my son loves french fries (as I mentioned). To get him to eat chicken, I will feed him fries along side grilled chicken strips. Which I've obviously cut to look like fries.
As he's stuffing his sweet little face, he almost always grabs the chicken and takes a bite without realizing it. Since my son enjoys food but doesn't want to try it, this gives him the chance to try something new and realize how much he actually enjoys it.
This picky toddler eating tip works most of the time. Once my little guy gets the taste of something good, he doesn't put it down.
6. Don't force your toddler to eat
Finally, don't force your little one to eat. This old-school parenting method tends to create the opposite effect. The tension and force only upsets our sensitive little humans.
You should always make mealtime an enjoyable experience so their brains will recognize it as something fun and not something to avoid.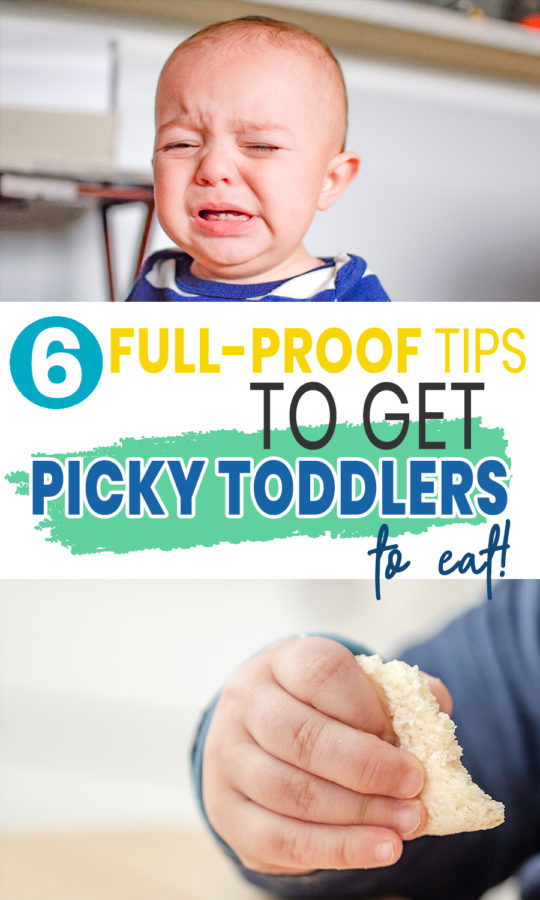 I found some more really great tips for picky eaters on ZeroToThree.com
What are your Picky Toddler Eating Tips?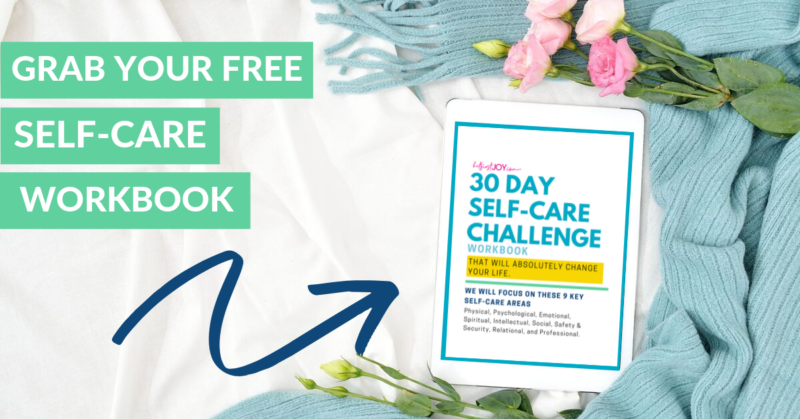 DISCLOSURE
This post may contain affiliate links and/or promotional products, all opinions expressed are that of But First, Joy only. Read my full disclosure.