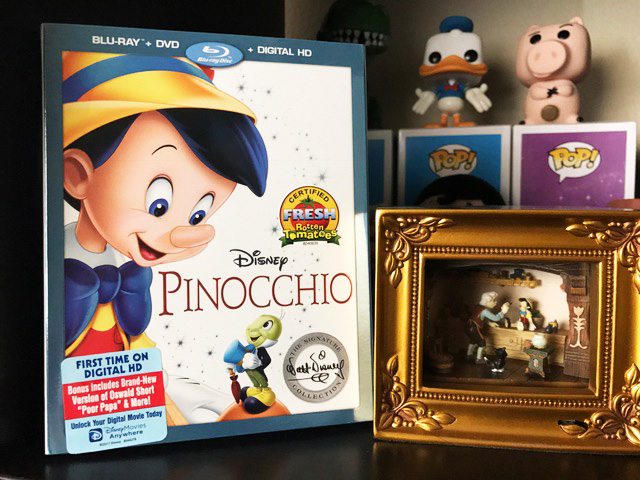 This event was hosted by Disney. All travel & accommodations were provided by Disney.
Pinocchio is one of the best movies ever made. This was one of the top movies that made me fall head over heels in love with Disney as a child. It touches on loneliness, family, and honesty. It's a movie with a ton of direct messages for children to receive. I learned a lot from Pinocchio as a child. Mostly, I was afraid my nose would grow if I lied – So, I always told the truth. I almost forgot about how emotional the Pinocchio movie made me until I got an advance copy of the Pinocchio Blu-ray! Pinocchio has really set the standard for many of Disney's animated films, as we learned from the Art of Pinocchio exhibit at the Walt Disney Family Museum. The song, Wish Upon a Star is a bit of an anthem for the dreamers like me. If you're a Disney lover like me, then you'll appreciate all of the Pinocchio Blu-ray bonus features (as listed below).
Pinocchio Blu-ray Bonus Features
I am so excited that the Pinocchio Blu-ray is finally available for everyone to purchase. It's exciting to introduce Pinocchio to the new generations, so they can feel what we felt when we first watched that cute little wooden puppet turn into a real boy! Not only do you get the joy of seeing their little faces fill with emotions, you get to see all sorts of fun Pinocchio bonus features! For the first time ever, Disney is giving us a real inside-look at the making of the film and a few other exciting extras!
Walt's Story Meetings: Pleasure Island
The Pleasure Island scene in "Pinocchio" had much more development than what is seen in the film. Join Pixar's Pete Docter and Disney historian and author J.B. Kaufman as they explore artwork recently discovered in Disney's animation research library revealing some of the attractions, gags and games, which Disney animators created for this iconic location of the film, that never made it on screen.
In Walt's Words – "Pinocchio"
This is a treat to watch! Be careful or you'll find yourself crying. I cry every time I hear Walt's voice. I can't help but wish he were here today. He would be so proud of what has come of the Disney franchise!
Hear Walt himself discuss the making of "Pinocchio" through archival recordings and interviews.
The Pinocchio Project: "When You Wish Upon a Star"
This was super fun to watch. I loved hearing new voices on this classic Disney song! The most exciting part of this bonus feature was seeing how honored and excited the artists were to work on this song and music video!
Music influencers Alex G, Tanner Patrick and JR Aquino from Disney's Maker Studios, a global leader in short-form videos, gather in a creative workspace to create their rendition of the film's signature song, "When You Wish Upon a Star," and produce a fresh new music video.
Oswald the Lucky Rabbit in "Poor Papa"
What a pleasure it was to watch this short. I love Oswald because I feel closer to Walt every time I watch this!
This recently restored and scored 1927 short features Oswald the Lucky Rabbit who gets multiple visits from the stork and is forced to attempt various methods to help stop the onslaught of baby deliveries.
The classics are always fun to watch. I especially love seeing the original trailers! It's fun to see how marketing techniques have changed, but are also still a lot similar to what they used to be.
These offerings from prior home entertainment releases include hours of bonus material, such as the making of "Pinocchio," deleted scenes, sing-alongs, storyboards and theatrical trailers.
Available on DVD & Blu-ray 1/31/17
This weekend at D23's
Destination D: Amazing Adventures
event at Walt Disney World Resort, Tyler Slater and Nicole Nalty announced the addition of Disney's triumphant animated classic "Pinocchio" to the celebrated Walt Disney Signature Collection and gave members of D23: The Official
Disney Fan
Club the first look at the film's all-new trailer. "Pinocchio," which inspired the world to wish upon a star, arrives for the first time on Digital HD and
Disney Movies
Anywhere on
Jan. 10
, and on Blu-ray™ and DVD on
Jan. 31
with hours of new and classic bonus features.
"Pinocchio" is considered one of the greatest animated films ever made, with two Academy Awards® — for best original score and best original song "When You Wish Upon a Star" – and a rare 100% rating on Rotten Tomatoes. Now, it will delight a whole new generation of dreamers with its masterful animation, unforgettable characters and award-winning music.
The Walt Disney Signature Collection release includes hours of classic bonus material and exclusive features including a reinvented rendition of "When You Wish Upon a Star" created and performed by music influencers from Disney's Maker Studios; never-before-seen artwork from the film's Pleasure Island sequence; archival recordings of Walt himself during "Pinocchio" production; and a recently restored and scored 1927 short featuring Oswald the Lucky Rabbit.
"Pinocchio" tells the tale of wood-carver Geppetto's beloved puppet who embarks on a thrilling quest – with faithful friend Jiminy Cricket – that tests his bravery, loyalty and honesty, all virtues he must learn to fulfill his heart's desire: to become a real boy.
D23 is the official Disney fan club named in honor of the year 1923, when Walt left Kansas City, headed for Hollywood and founded what would become the Disney Studios. D23 celebrates Disney's stories, characters, songs, and experiences that have captured imaginations the world over, offering members behind-the-scenes exclusives, member events, discounts and special offers.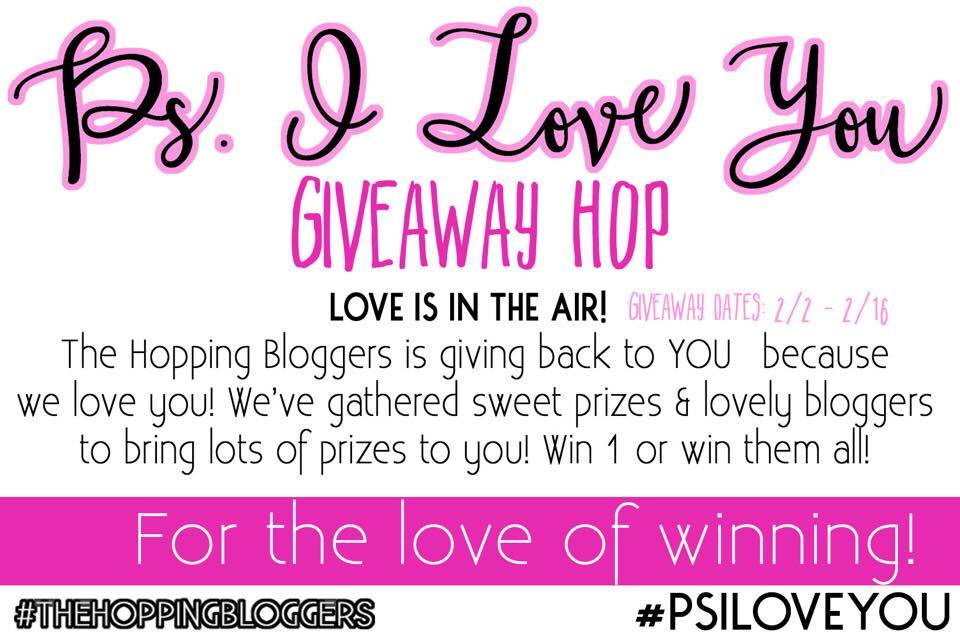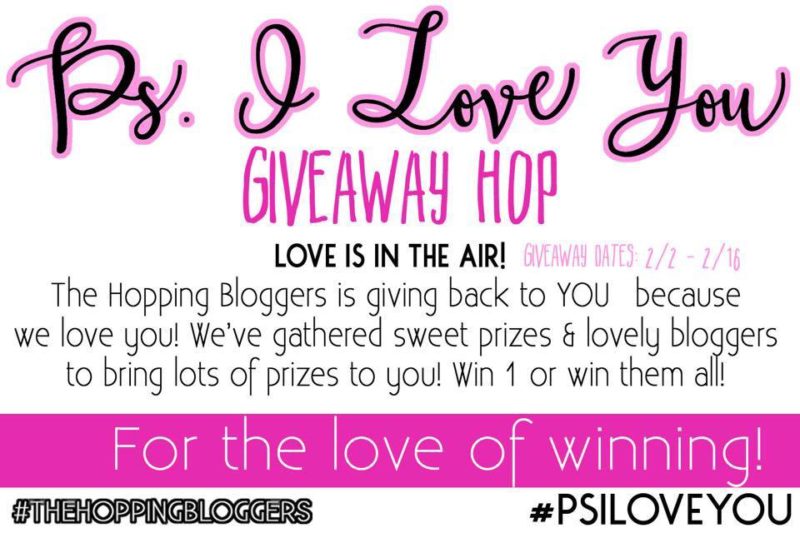 Welcome to the P.S. I Love You Giveaway Hop brought to you by The Hopping Bloggers!
Hosted By: Mama Smith's and Women and Their Pretties
Co-Hosted By: Everyday Life, Crazy Busy Family Life, Life with 5 Monkies, & The Robin's Nest Designs
Sponsored By: Teach My
CLICK THE ABOVE IMAGE TO ENTER TO WIN THE GRAND PRIZE.
GRAND PRIZE: Two Teach My Deluxe Learning Kits
Choose between Teach My Baby, Toddler, Preschooler, and Kindergartener Deluxe Learning Kits
Teach My are makers of award winning learning tools that help your child get a head start! Their products teach babies, toddlers and preschoolers the basic skills, things like; the alphabet, colors, shapes, numbers, reading and even math! Their aim is to encourage early learning, parent child interaction, self-esteem and help children to develop fine motor skills and excellent hand eye coordination. Bond. Teach. Play… 20 minutes a day! Purchase here.
Each giveaway has a value of a minimum of $15, however some are worth much more. Be sure to enter to win all of them because there is no limit to how many you can win. GOOD LUCK!
Are you a blogger looking to connect with brands? Join The Hopping Bloggers database and get started today!
Are you a brand looking to connect with a network of over 1,000 professional bloggers? Click here to see all that we have to offer and get your personalized quote!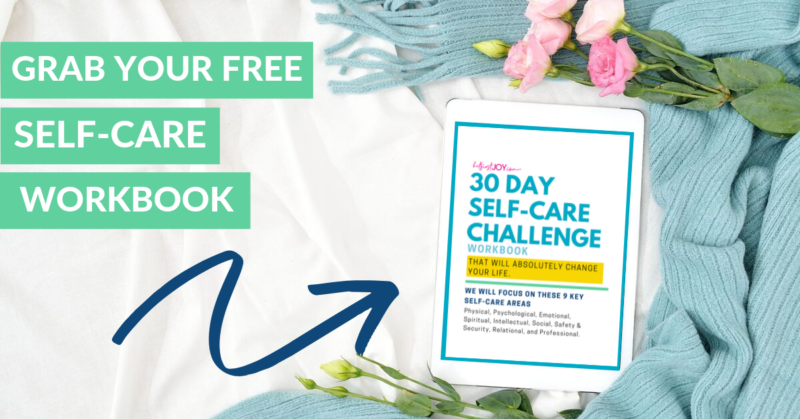 DISCLOSURE
As an Amazon Associate I earn from qualifying purchases. This post may contain affiliate links and/or promotional products, all opinions expressed are that of But First, Joy only. Read my full disclosure.