Let's talk about finding that perfect gift. Sometimes finding the perfect gift means finding a quirky gift. You know, something that nobody else will think of. Everyone has something a little quirky about them. Get these quirky gifts right on Amazon today. If you're an Amazon Prime Member, many offer 2-day shipping. Nothing is better than free and fast shipping. Winning!

25 Quirky Gifts found on Amazon that will make anyone smile.
Curved and compact products, the star characters of the kitchen, SMEG small domestic appliances, realized in collaboration with Italian architects from deepdesign, are tools that ensure excellent performance in all stages of food preparation, and have powerful personalities to match. The TSF02 four-slice retro '50s-style toaster comes in five colors, and features a powder-coated steel body, a stainless steel ball lever knob, and a backlit chrome knob. Capable of toasting at 6 browning levels and in 3 pre-set programs, and includes 2 extra-wide slots, self-centering racks, a removable stainless steel crumb tray, anti-slip feet, and a built-in cord wrap. Sandwich rack and bun warmer accessories are also available.
If you think your soup pot could use some more cuteness and monsters, you're in luck – here comes the joinline nessie monster ladle!
It's the cutest Scottish-monster-inspired cooking utensil out there and it can take a swim in your soup. Instead of watching a soup simmer or waiting to see the water boil, you can simply enjoy the sights of the Loch Ness Monster swimming over your cook top. Just like regular ladles, the nessie Ladle is a long-handled spoon with a cup-shaped bowl. Unlike them, it comes with a set of stubby legs, so you can stand it both in your Flare Pans and the countertop, as well as a head that resembles the monster from the famous 1934 photograph taken near Inverness, Scotland. It's a cute, soup-serving version of everyone's favorite Scottish terror of the deep and backed up by worry free purchase with our lifetime 100% money back guarantee.
The Umbra Fishhotel aquarium is an award-winning modern home for your finned friends. Modelled after a contemporary condominium, this reinvented aquarium features a sleek white shell with assymetrical windows. Individual units can be stacked to create a condo effect. Glass bowl is removable for cleaning. Measures 7-1/2 inches by 7-1/2 inches by 8 inches. Designed by Teddy Luong for Umbra- original, modern, casual, functional and affordable design for the home.
OH for fox sake, if you don't get it then I'm not going to explain it to you.
Get your dinner spinning with DINNER DJ. Interactive melamine dinner set has a "tone arm" combo spoon-knife-fork, interactive twistable knobs and a record-style spinning plate… all to help make you the master DJ of dinner! Crank up the fun factor with DINNER DJ! Molded from 100% food-safe melamine.
Add some magic and sparkle to your gift wrapping and craft projects. Our white unicorn stands up proudly on your desk with his rainbow colored mane and golden horn. Includes 2 rolls of fabulous rainbow design sticky tape which is easily dispensed and cut. It's always time to have a laugh with NPW whether it be a birthday, office prank, sleepover, party or just because you want a mega LOL. NPW's award winning stationery, toys, games and gadgets amuse children of all ages. There is never a dull moment with NPW in your life!
Keep Post-it Notes within reach, with this cute cat-shaped dispenser. White dispenser comes with one 3 in x 3 in pad of Pop-up Notes (Mixed case – Poppy, Limeade, Neon Orange). A fun way to keep notes at your fingertips
iscream, makers of fine and fun gear for teens and tweens, knows that there's always room for one more fun, bright, cool, crazy throw pillow especially when it's as fun as this bold, bright, scented Sugarlicious! pillow.
Made from nylon and PVC, hard and durable to use. Flat styling with 3D cartoon design, chic and fashionable. Short grab handle to the top. Flap-over front with two magnetic button fastenings and two slim pockets. Slim front pouch and small side pocket with magnetic buttons for fastening. Zipper closure to the main compartment with an inner zipper pocket. Twin adjustable shoulder straps to the back.
This playful piece makes a striking addition to any room. Place this statue on a side take or shelf for a unique accent that really pops! This quirky gift would make just about anyone giggle.
Handmade by Indonesian artisans, this finely-crafted glass and metal wind chime catches the light and sways with each subtle breeze to add beauty and interest to your home. And because each piece is an original, no two are exactly alike.
This is made for a nursery, but I would love for this adorable little thing to be in my house! It's the most adorable thing since real elephant babies.
I don't know why, but this is the most adorable quirky gift ever. Maybe it's my obsession with mugs?
Boston Warehouse has created fun in the kitchen with their new Animal House products. The everyday basic kitchen gadgets are built for serious cooking¿with a smirk. The orange monkey peeler is king of the kitchen with his swivel blade stainless steel peeler, built in eye remover for potatoes. Our monkey cleans up nicely with a quick trip through the dishwasher.
Oh em gee. Isn't this the best handbag on the planet? Please buy me this.
Sleepyville Critters is a WonderMolly EXCLUSIVE PRODUCT! Grab a unique coin purse that you'll love for you or for a friend! You can't help but love these cute critters! Sleepyville Critters is a registered trademark with USPTO. All images are copyrighted with USPTO.
Tea sub – submarine tea infuserthis tea sub infuser makes the ideal gift for anyone who loves using loose tea. In a town, where I was born, there lived a man who sailed the tea and he told me of his life, in a cup of Darjeeling. This yellow submarine should be filled with loose tea or herbs, not Beatles (or beetles for that matter). Simply fill your cup or teapot with boiling water and immerse the submarine. The yellow submarine tea infuser is really effective when using a glass mug or teapot. Why not include some green tea with your gift as a special tea-themed hamper?
Whether you eat them sunny side up, scrambled or poached on white, whole wheat or sourdough, this egg and toast salt and pepper set will make you smile in the morning. The smiling yolk is attached to the egg white by a magnet.
Ouch! That smarts! Treat your minor cuts, scrapes and scratches with the incredible healing power of meat. And if a fancy bandage isn't enough to dry up your tears, how about a FREE PRIZE! Each comes in a 3-3/4″ tall metal pocket tin and contains a small trinket to help make even the ouchiest owies feel all better in no time.
Beer Poster Bear and Lumberjack College Dorm Decorations Perfect boyfriend gift! Ya know, if he's quirky!
How to Be a Person in the World is a collection of never-before-published material along with a few fan favorites. Whether she's responding to cheaters or loners, lovers or haters, the depressed or the down-and-out, Havrilesky writes with equal parts grace, humor, and compassion to remind you that even in your darkest moments you're not alone.
Angry-Mama Microwave Cleaner steam cleans the crud from your microwave oven in just minutes! If your family leaves a mess in the microwave oven, you're an Angry Mama and you need our help to easily clean up the crud. Using vinegar and water, Angry Mama steams from her head to soften the dirt and stains. Easily and quickly wipe clean after using Angry Mama.
All I know is that it's weird.
40 Watt Candleabra Bulb Max (Not Included);Lamp Dimensions: 15.5 H x 5.5 W x 7.5 D;Simplistic and stylish design. Great conversation piece.
I thought this was super quirky because of the shape of the eyeshadows. There's something so adorable about this.
Introducing the Balm Appetit – a highly refined palette from the Balm Cosmetics! Serve it up hot with any combo of these nine appetizing shadows, all of which can be used wet or dry. With a balanced diet of talc-free textures, including mattes, shimmers and foils, the Balm Appetit will satisfy all of your cravings!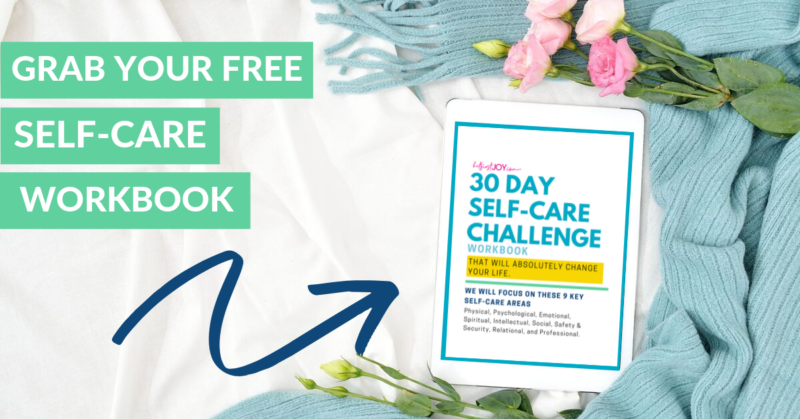 DISCLOSURE
This post may contain affiliate links and/or promotional products, all opinions expressed are that of But First, Joy only. Read my full disclosure.