Discover how to be your own best friend by treating yourself lovingly. It's one of the easiest ways to create high self-esteem.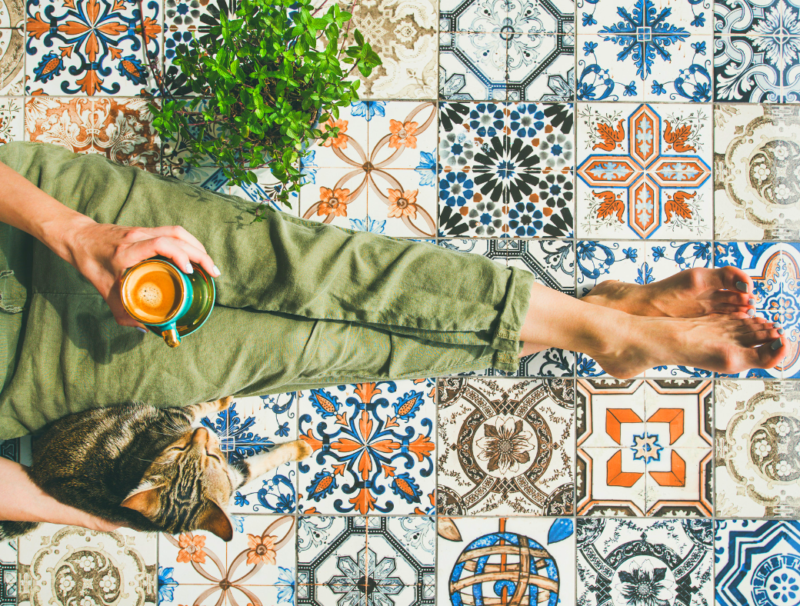 How to Be Your Own Best Friend
Best friends are kind, respectful, and supportive of each other. How many people offer that same love to themselves? If you can't be your own best friend then you will never find joy in being alone.
One major lesson I learned in 30 years is that I don't need a best friend. I love myself enough to be comfortable with my handful of close friends and my husband as a support system.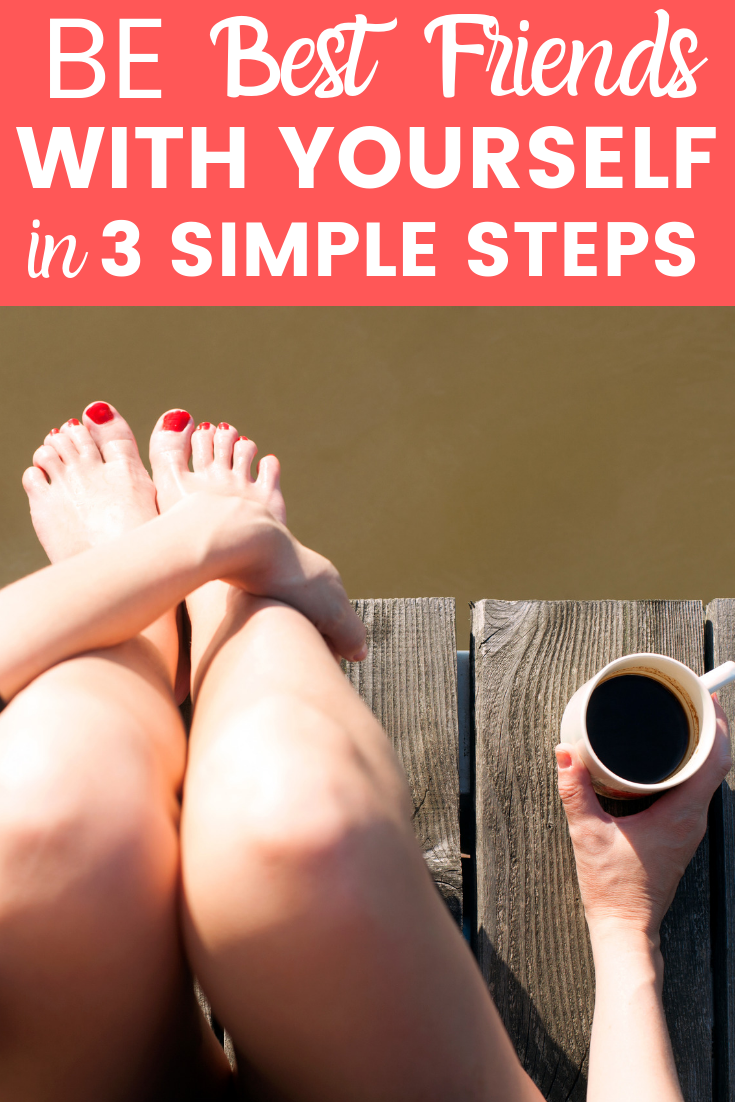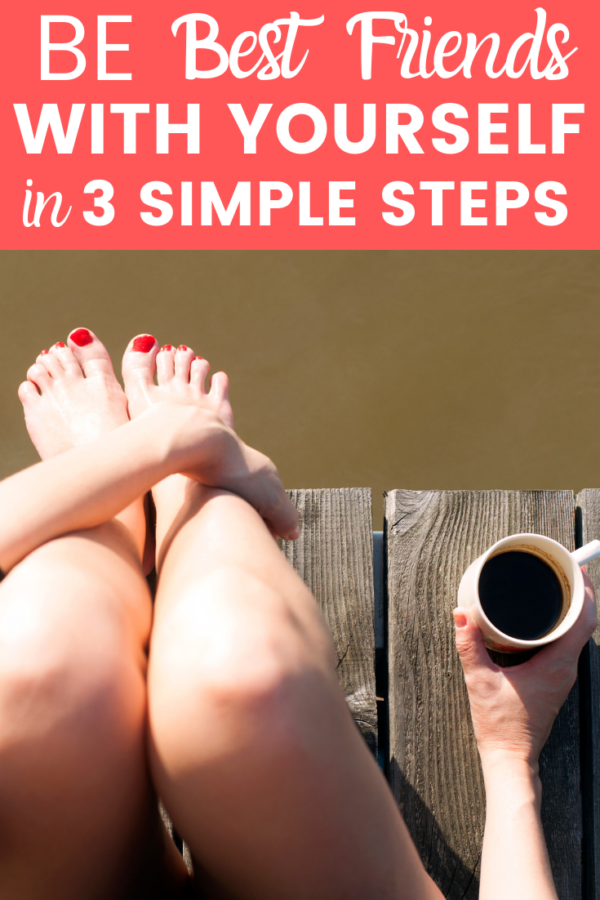 However, I do need to love myself and put my self-care first. Doing so, made me learn to be my own best friend.
You will learn how to be your own best friend with these tips:
1. Be Kind to Yourself
Best friends are kind to each other. They speak to each other with kindness, not harsh words. A good friend doesn't focus on the other's shortcomings or highlight their mistakes.
Instead they remind them of their positive qualities and help them to see important lessons from their misfortunes.
RELATED: How to be a Positive Thinker
A best friend knows what to say to cheer up their forlorn buddy. They know when to offer a pep talk and when it's best to just listen. They know what gift will put a smile on their friend's face.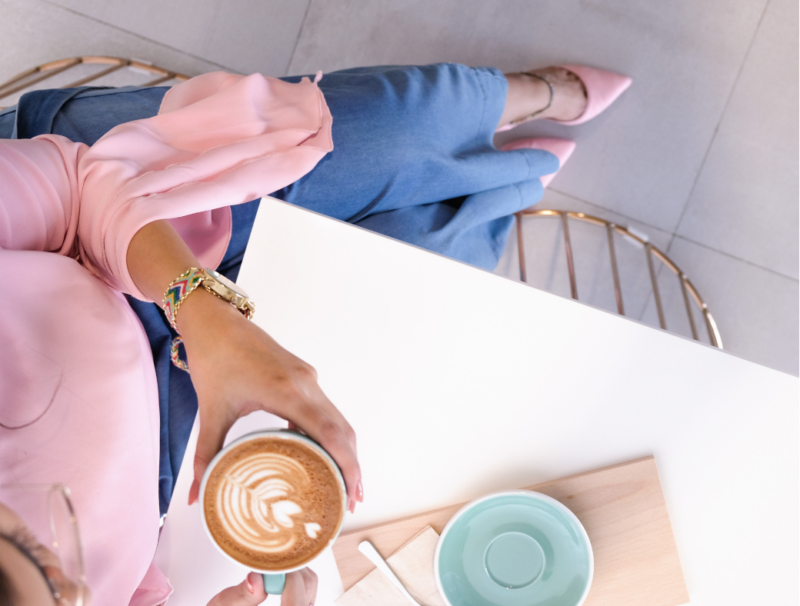 Think of all the ways you offer kindness to best friends and start to treat yourself this way. Here are some suggestions:
Turn self-judgment statements into words of self-appreciation.
Take time to listen to and process painful emotions.
Tell yourself it's okay to make mistakes and let go of past failures.
Give yourself the gift of forgiveness.
Make a list of all your positive qualities.
Cheer yourself up with something amusing.
Nurture and treat yourself on a regular basis.
What other ways can you be your own best friend and treat yourself lovingly with kindness?
2. Treat Yourself with Respect
Friends are respectful towards each other; they hold each other in high self-esteem. They honor one another's boundaries, respect one another's opinions, and understand that they each have their own quirky behaviors.
Best friends don't speak rudely to each other or behind each other's backs. A true friend stands up for their friend and speaks fondly of them.
How do you show yourself respect? Here are some ideas:
Groom and dress in a way that feels good.
Set healthy boundaries with others.
Follow health, nutrition, and exercise regimes.
Speak your truth clearly and kindly.
Be loyal to yourself and honor self-commitments.
Put yourself first and take care of your needs.
Compliment yourself regularly.
RELATED: 45 Positive Affirmations for Women
How many other ways can you treat yourself with respect and increase your self-esteem? Start today.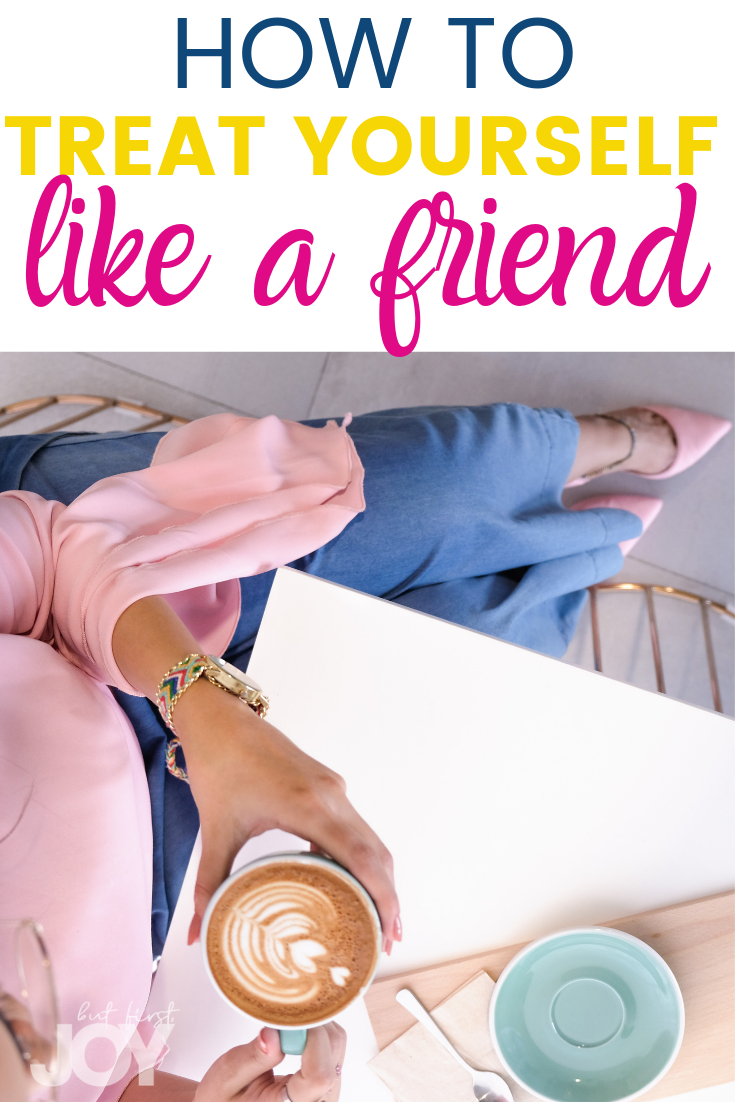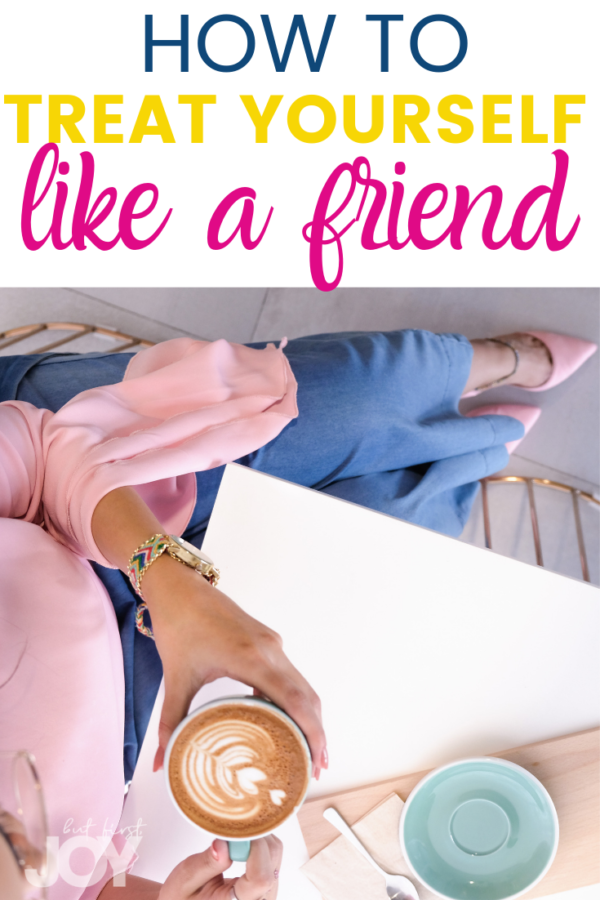 3. Support Yourself Fully
If a person starts to doubt their capabilities, a best friend will jump in and point out all their strengths, skills, and past achievements. They won't let their friend's self-esteem whither.
Good friends are cheerleaders; they soothe, reassure, and encourage each other to reach their goals and dreams.
Imagine what life would be like if you did this for yourself. Here are some ways:
Be optimistic and appreciate all of life.
Think of all the reasons why something is possible.
Write down a list of past successes.
Envision your goals and see yourself reaching them.
Create an action plan with daily steps towards goals.
Celebrate small victories as well as bigger accomplishments.
Take fun breaks and pamper yourself regularly.
Treating yourself lovingly with kindness, respect, and support is how to be your own best friend. Choose a variety of ways to create high self-esteem and start implementing these today.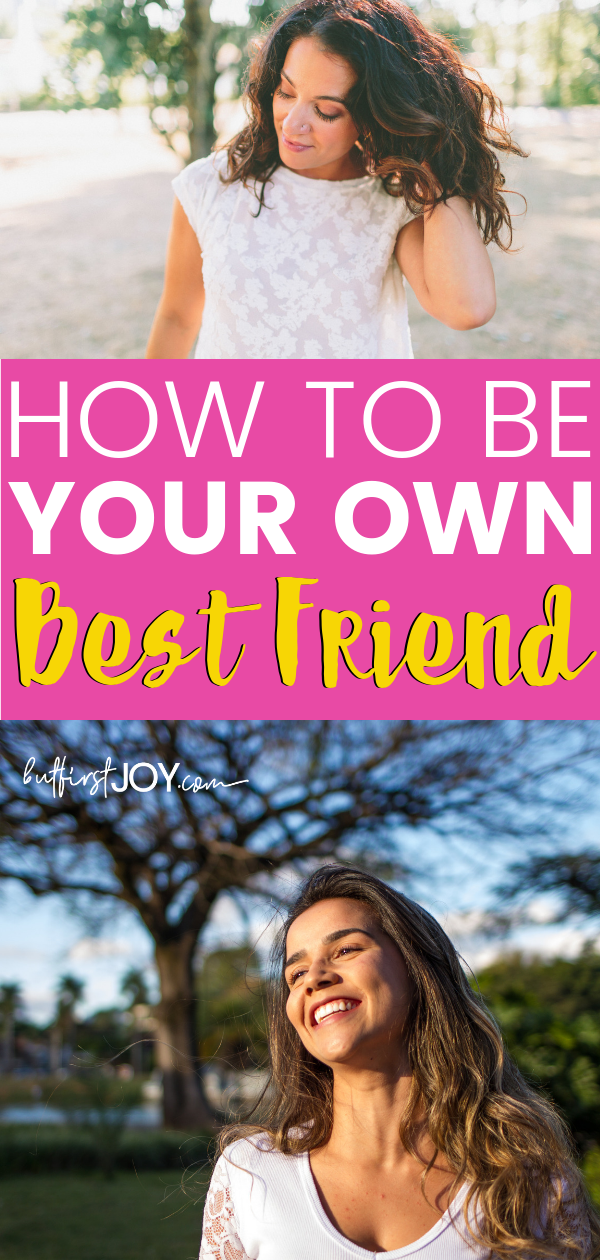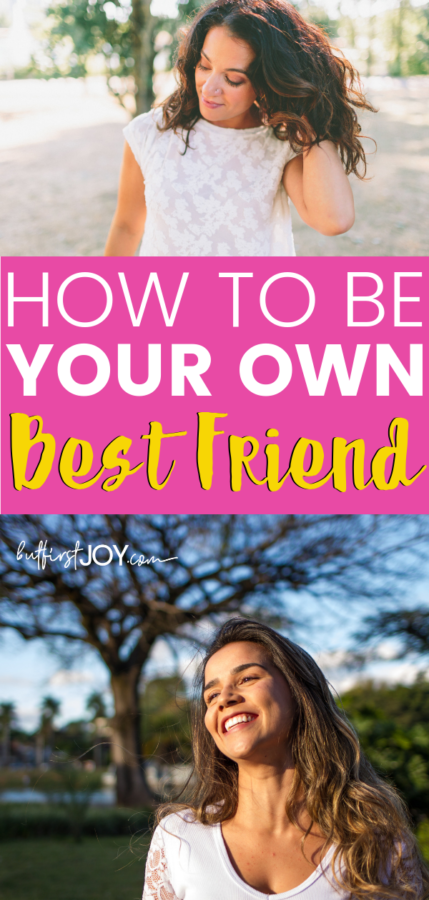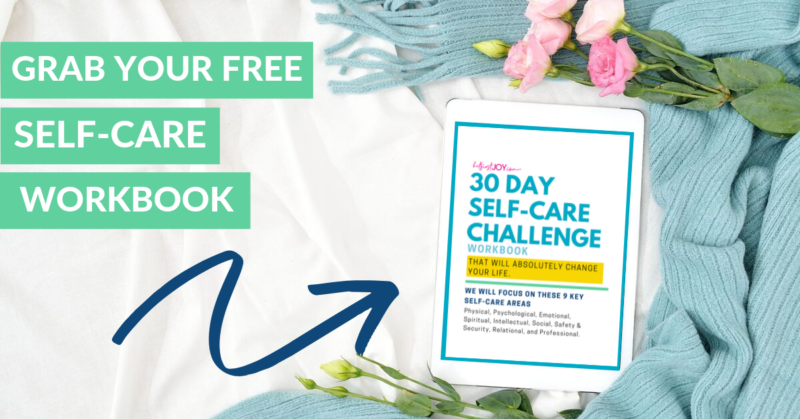 DISCLOSURE
As an Amazon Associate I earn from qualifying purchases. This post may contain affiliate links and/or promotional products, all opinions expressed are that of But First, Joy only. Read my full disclosure.